Katie Holmes, pre-divorce with C mag, doesn't mention Tom's name even once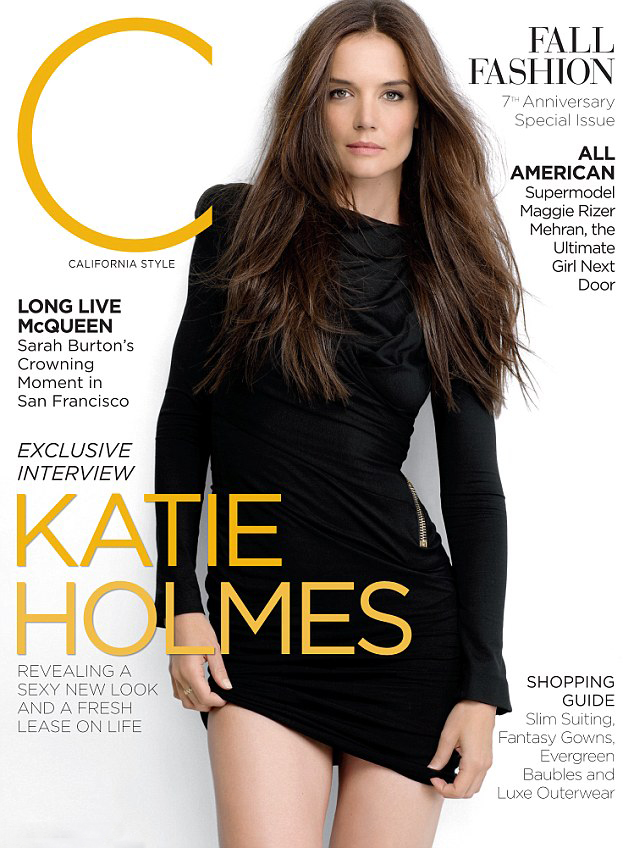 Katie Holmes covers the September issue of C Magazine, and the interview took place on June 27, which is one day before she filed for divorce from tiny tyrant Tom Cruise. She looks gorgeous on the cover, right? I'm sure the shoot took place either at the same time or in close proximity to the interview, so I'm assuming that bit of a glint in Katie's eye is rather telling. Also quite telling is the interview itself. As Kaiser noted in regard to Katie's recent Elle feature, there's quite a bit of telegraphing to be had from what is revealed by what Katie says (or in this case, what she doesn't say). She's definitely evasive here, but I have to wonder why she's suddenly appearing on various magazine covers with very little to promote other than her suddenly single status. Perhaps that's the answer, or maybe Katie talks about her Holmes & Yang line here and that's just been left out of the excerpts revealed thus far: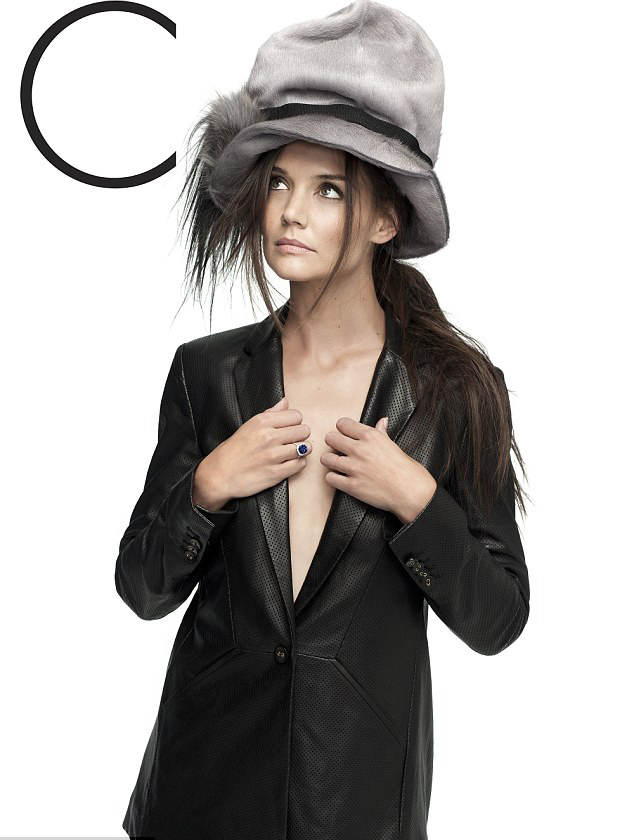 "Going back over the tapes, there were signs: Holmes was certainly very aware of herself, laying a couple cards on the table but never showing her whole hand," senior editor Kelsey McKinnon, who interviewed Holmes, tells WWD. "Most noticeably, the one name decisively absent from her lexicon: Tom Cruise. She never actually refers to him by name over pages and pages of transcription."

When McKinnon asked Holmes if having Suri, 6, brought her and Cruise, 50, closer together, the Ohio native became flustered. "I don't know. I mean. . . I don't know," Holmes responded. "People have been having babies a long time."

Regarding her future, Holmes told the magazine that she is "ready to take on some more challenging roles."

"I feel like I worked so much at such a young age that I really wanted to have life experiences. I feel more balanced and like I have more to bring to the table," she explained. "I always felt like I wanted to catch up [in my personal life] to what I was doing [in my career]."
[From Us Magazine]
At this point, Katie was already free from Tom, and we just didn't know it, and I love how she took such pains to avoid ever mentioning his name in the interview (and in fact, clearly didn't want to talk about him when the journalist brought Tom up). It's such a sharp contrast to her robotic, "He's my man!" W Mag interview from early in their relationship.
Now about this photoshoot, which is quite lovely for the most part. I'm not sure what to think about that hat though.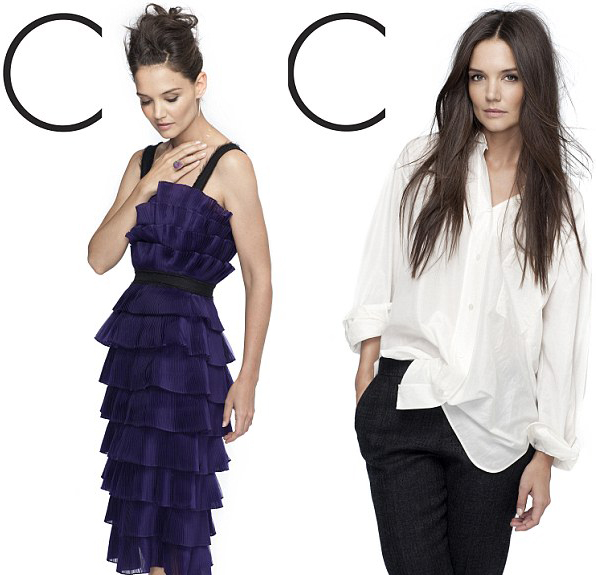 Photos courtesy of C Mag
Written by Bedhead

Posted in Katie Holmes

- Zach Galifianakis is awesome [Buzzfeed]
- Prince at the Billboard Music Awards [D-Listed]
- Bieber's Billboard look [Go Fug Yourself]
- Married to Medicine recap [Reality Tea]
- Celebrity first marriages [Pajiba]
- The last Mad Men baffled a lot of people [Lainey]
- Karolina Kurkova's crazy hot dress [Moe Jackson]
- Jennifer Garner on set [Popsugar]
- Kitten vs. Lizard [CDAN]
- Doetzen Kroes' great butt [Celebslam]
- Shameless star Jeremy Allen White [OMG Blog]
- RIP Ray Manzarek [Bossip]
74 Responses to "Katie Holmes, pre-divorce with C mag, doesn't mention Tom's name even once"