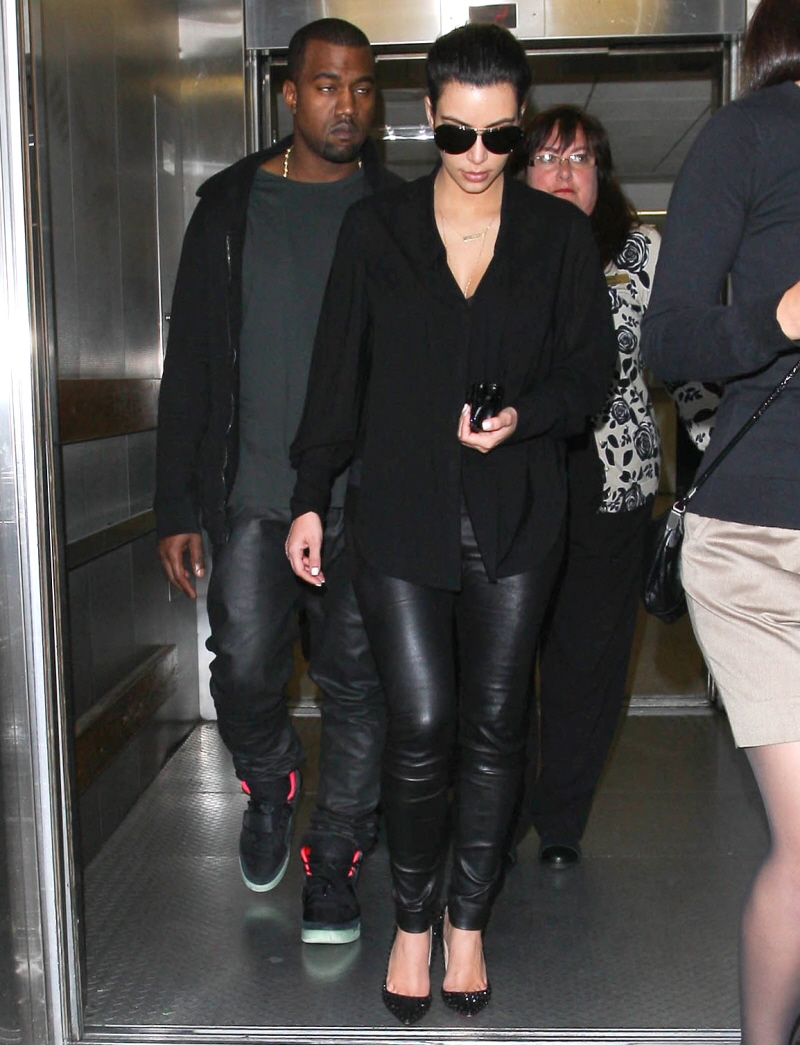 In yesterday's Kim Kardashian post (Ol' Starfish Boob), I said that I was actually getting bored with the drama-free relationship of Kimye. They've been together about four months… officially. Like many of you noted, Kim and Kanye West have been boning (on and off) for years. Kim considers that on-and-off sexual relationship a "friendship" and the basis for why they're so drama-free now. She might actually have a point. But I still want Kanye and Kim to mix it up a bit. I was hoping for a Kanye-Twitter rant or for Kim to get pregnant. But I guess I'll just have to resign myself to Radar reports about an impending engagement. The funniest part? Kanye is so old-fashioned that he doesn't want to propose to Kim until she has finalized her divorce!
Kanye West has asked a private jeweler to make an engagement ring for Kim Kardashian by using diamonds and rubies from his late mom Donda's personal jewelry collection, RadarOnline.com is exclusively reporting. The Gold Digger rapper is then planning to propose to the Keeping Up With The Kardashians star once her divorce from Kris Humphries is finalized.

"Kanye picked out some of Donda's most expensive pieces, including some diamond earrings and a ruby ring," a source close to Kanye tells Radar.

"He then gave them to a private jeweler friend to make Kim a one-of-a-kind engagement ring. Donda was such an important person in Kanye's life, he thought the world of her and was devastated when she died. So, he kept all her jewelry as keepsakes – a lot of the pieces were items he bought over the years after he made it as a hip-hop star.

"And now, Kanye has found a woman he respects and loves just as much as his mom, so he wants to share her jewelry collection with Kim. He's hoping to propose to Kim with the ring when she finally gets divorced," the source reveals.

However, Kanye's sentimental gesture has been met with skepticism by his closest pals. They say he's wrong to part with Donda's prized possessions and have warned him if he ever breaks up with Kim she will keep the ring!

"His friends think it's a terrible idea and are advising him not to give Kim the ring," the source says. "Because it's a gift, it would be difficult for Kanye to ask for it back if they ever split up.

"They've also reminded him that Kim is not somebody who works hard for her money. She makes millions doing reality shows and selling her image, and Donda's jewelry shouldn't be part of that image," the source divulges.

Meanwhile, Kanye, 35, is also pushing Kim, 31, for a wedding in Chicago, where he grew up, or Oklahoma, where his mother is buried.

"Kanye's an emotional character and has earmarked Chicago or Oklahoma as the two places he'd love to wed Kim," the insider says. "Oklahoma is his personal choice because his mother's grave is there – and he wants her at his wedding in spirit. But he hasn't ruled out Chicago, which he credits for giving him inspiration for building his glittering career."
Is it weird that I believe all of this? I think Kanye is already thinking about rings. I think he's planning to propose. I think he would like a Chicago wedding. And I think his friends are all, "Er, but you know she's a famewhore who made a p0rn, right?" And Kanye doesn't care. If Donda was alive, do you think she would approve of Kim? I doubt it. It's one of those impossible what-ifs, but wasn't Donda a very educated, straight-arrow kind of woman? Yeah. But even if Donda wasn't like that, I simply can't see ANY mom being thrilled that her son wants to marry Kim Kardashian. Oh, well. I think it's going to happen. Just as soon as Kim gets divorced!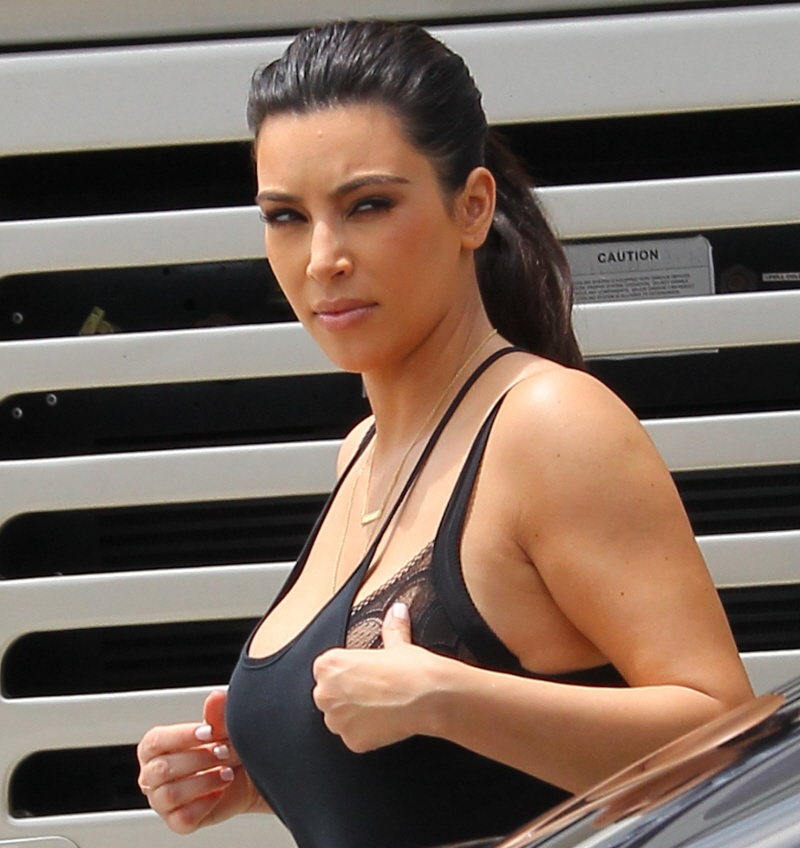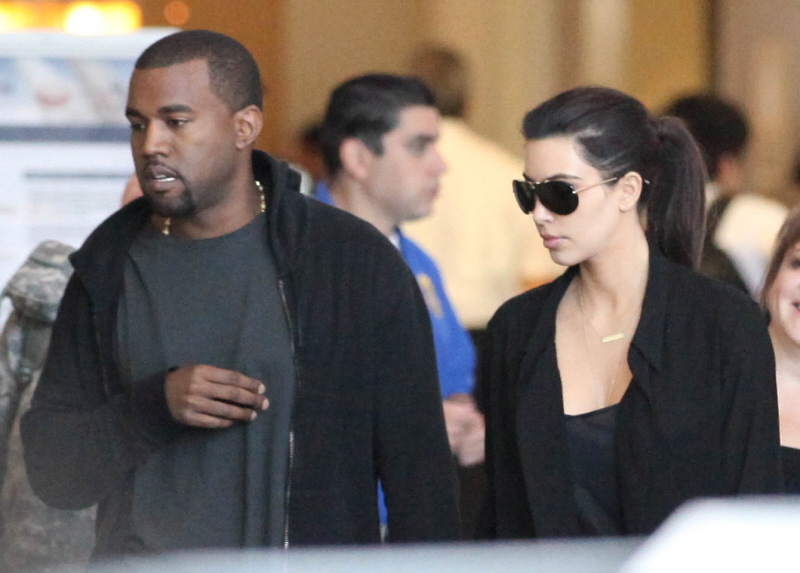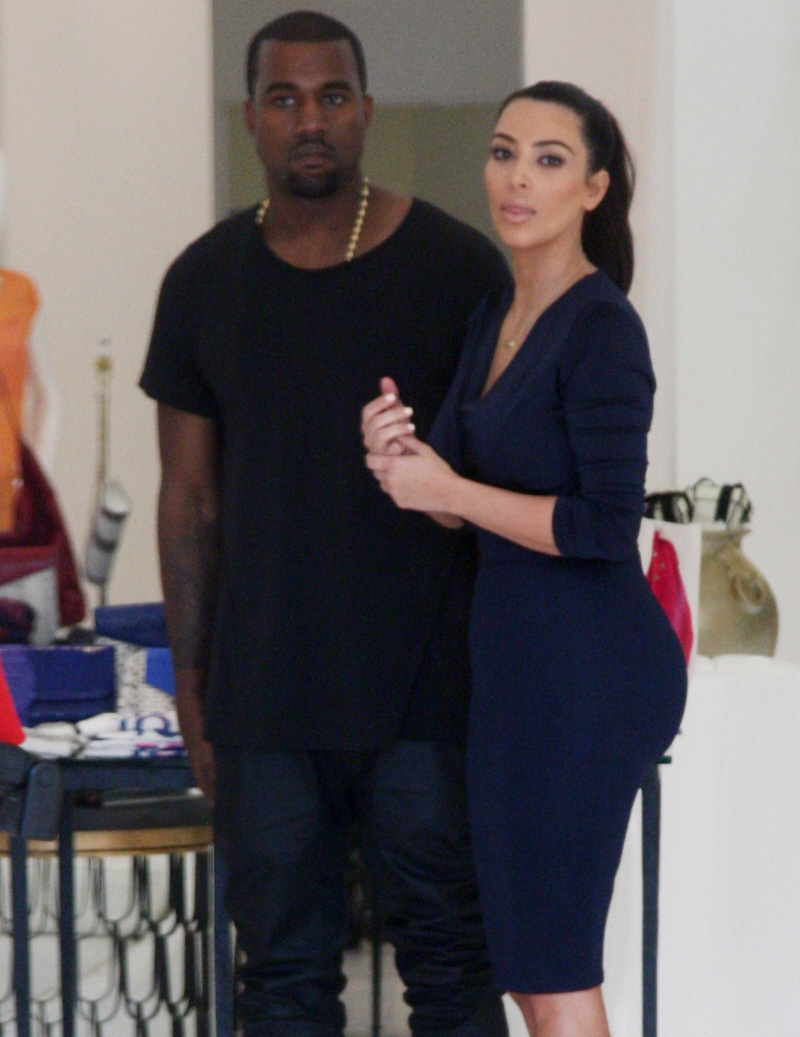 Photos courtesy of Fame/Flynet and WENN.