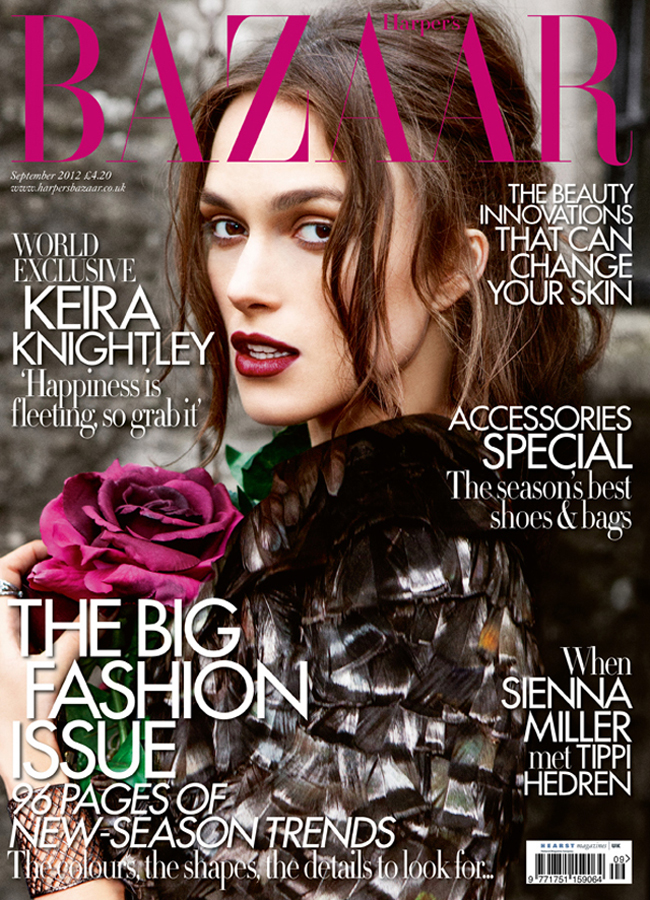 Keira Knightley covers the September issue of Harper's Bazaar UK to promote her starring turn in the upcoming Anna Karenina, in which she'll get her Russian tragedy on. The shoot itself (from the shots that have been revealed thus far) is absolutely gorgeous in its dark, neo-goth appeal and was photographed by Ellen Von Unwerth. In the magazine's words, Keira has been transformed into "a modern-day Guinevere," and she embraced the idea "with gusto." Keira is definitely one of the only actresses out there that can successfully pull off burgundy-colored lipstick, and I just want to wrap myself up in the sumptuousness of this shoot.
In the cover shot itself, Keira is wearing Chanel, and according to Harper's, Keira talks a lot in the interview about her relationship with Chanel and Karl Lagerfeld as well as the importance of girlfriends. In the sparse excerpts that have been revealed thus far, however, we get to hear what Keira thought of her Anna Karenina co-stars, Jude Law and Aaron Johnson. She seems quite impressed by Aaron's acting skills, and there's a funny way that she dances around the fact that the filmmakers really uglied up Jude for his role as Alexei Karenin: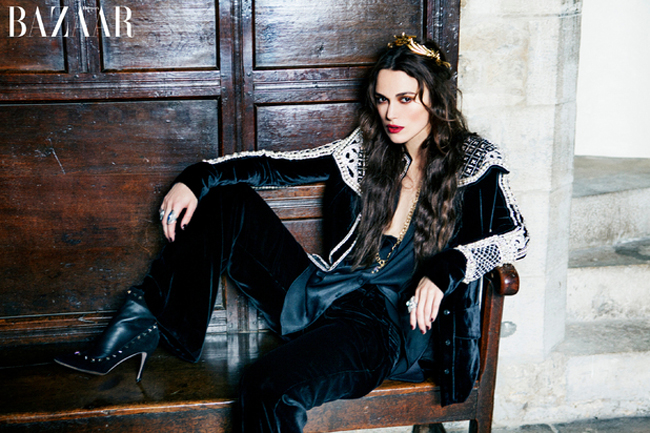 On working with Jude Law: "No wonder he kept that hat on. [The make-up and wig] were the worst. Poor f*er. I'd get to the end of the day, take my make-up and wig off, and I'd look s&*t. He'd take the make-up and wig off and look f*ing brilliant. And everyone would say, 'Oh yeah! Good-looking man underneath!'"

On working with Aaron Johnson: "He is very confident. But he's also got whatever it is, and I'm never sure quite what it is that makes an actor good, but he's got it. It's real. It's a really interesting thing. If you asked him about his preparation or anything like that, I'm not quite sure what the answer would be – he's a total wing-it, but he absolutely pulls it off. You sort of stand there and go, 'Wow, I don't know how you've done it, but you've really, really done it.' It was amazing to watch."
[From Harper's Bazaar UK]
This probably seems rather crude of me to say, but I really love that Keira, who looks like such a proper type of woman, has a weakness for slightly obscene speech. I also can't wait to see the rest of the shoot, which will spread over an 11-page feature. Keira looks bloody brilliant here (note to Katy Perry: this is how you go for a goth vibe), and major props to the stylist of this shoot.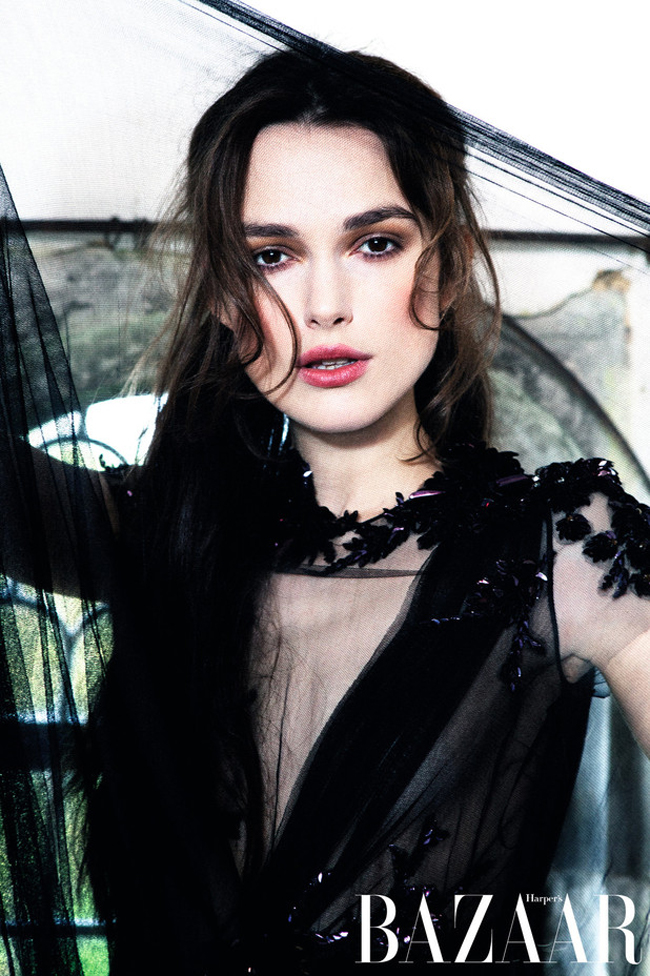 Photos courtesy of Harper's Bazaar