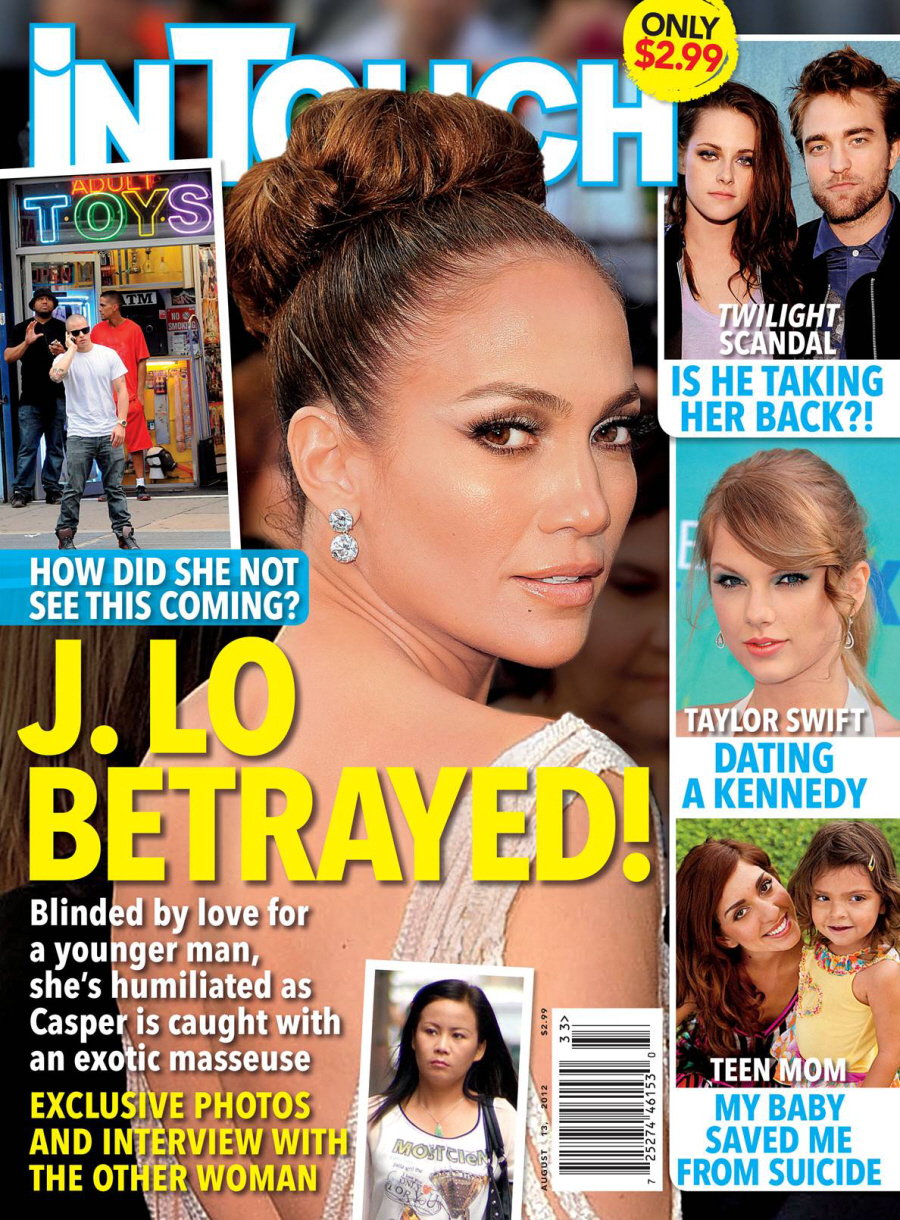 In Touch Weekly isn't running a Kristen Stewart-Sparkles cover this week, surprisingly enough. Instead, ITW is searching for the next big cheating scandal, and they think they've found it with Casper Smart and Jennifer Lopez. In Touch probably knows that we'll believe pretty much anything about Casper and J.Lo. But will you believe that Casper got a handie at an "exotic massage parlor" connected to the peep show he went to last week? Yes. I will believe that.
In Touch can exclusively reveal that just one day before helping Jennifer Lopez celebrate her 43rd birthday, Casper Smart—her boyfriend of 10 months—was in NYC's Hell's Kitchen neighborhood, where he entered an 8th Avenue building and went upstairs to visit an appointment-only exotic massage parlor.

Bibi, a massage worker at the parlor, who says she is 31 and a native of Korea confirms to In Touch, "I saw Jennifer's boyfriend," adding that Casper was "in a big hurry" during his visit, which lasted fewer than 10 minutes. "He is a nice man. He has strong muscles."

Bibi's claims are supported by multiple sources — including Don Jayasinha, an employee at the gay peep show downstairs from the massage parlor, who says Casper is a familiar face in the building. "Casper has gone to the exotic massage parlor twice this month," he tells In Touch.

Casper, via his reps, denies visiting the massage parlor and insists he was on the block to get a tattoo on his fingers that spell out "hard love" at a neighboring business. In Touch has found that the tattoos are old — Casper was photographed with them back in May.

Several other local workers report seeing Casper on that stretch of 8th Avenue regularly; one says they refer to Jennifer as "Sugar Mama." Another eyewitness, photographer Elder Ordonez (who snapped the shots of Casper arriving and leaving), says the dancer looked "relaxed" as he exited the establishment.
LOL, he looked "relaxed". That's code for "handie". And only 10 minutes? He must be used to paying for rubdowns. He's got a system. He's in and out very quickly. Ugh. Gross. In Touch also has the exclusive photo of the masseuse (at the end of the post).
But wait! Star magazine has a completely different and unique take on the whole "Casper went to a peep show/massage parlor" story. Apparently, the peep show part of the establishment is a famous gay cruising spot. LOL. That isn't going to help all of those rumors that Casper is on the down-low.
Photos of Casper Smart visiting an adult XXX peepshow the day before Jennifer Lopez's 43rd birthday may have come as a shocking, unexpected gift to the singer, but a regular at the 24-hour joint exclusively told Star magazine that he's seen Casper there in the past and it's a popular spot for gay men.

While many speculated Casper, 25, was just there to buy a sexy birthday gift for J.Lo, the backup dancer wasn't photographed leaving the establishment with any presents or packages, and was never seen entering the adjoining sex shop — only the peepshow.

"This is a gay cruising spot," a man familiar with the spot told an undercover Star reporter who visited the New York City peepshow.

"You go into the booths, then you get all kind of tapping on the wall and propositions. It's like zombies."

Another peepshow regular told Star when shown a photo of Casper, "Yeah, I've seen him. He was in here about three weeks ago."

This isn't the first time gay allegations have been thrown Casper's way: As RadarOnline.com first reported, fellow backup dancer and Casper's Step Up 3D co-star Joshua Lee Ayers posted old photos of Casper on his Twitter account in which he was striking provocative poses with other shirtless men and Joshua urged viewers to check out his "low key homo ways."

However, J.Lo and Casper's rep, Mark Young, adamantly denies the allegations and told RadarOnline.com, "Casper is not gay. These comments are born from envy and jealousy."

But according to Star, Jennifer's estranged hubby Marc Anthony wasn't happy when he saw the photos of Casper at the gay XXX peepshow either.

"Marc has never liked Casper and doesn't want him around his kids," an insider said. "When he saw the pics of Casper coming out of that porn theater, he lost it. He told Jennifer in no uncertain terms: 'Dump Casper or I'll take the kids.' He doesn't want his children exposed to someone like that anymore."
What do you believe? Do you believe that Casper was cruising at a peep show famous (in the gay community) for anonymous (gay) hookups? Or do you believe that Casper was getting sketchy handies from Korean sex workers in the backroom? Because you kind of have to believe one or the other. Because Casper left the establishment with no bags, adjusting his pants. Something went down. It was either a heterosexual (and sketchy) handie, or an anonymous gay hookup. Either/or, it doesn't look good for J.Lo.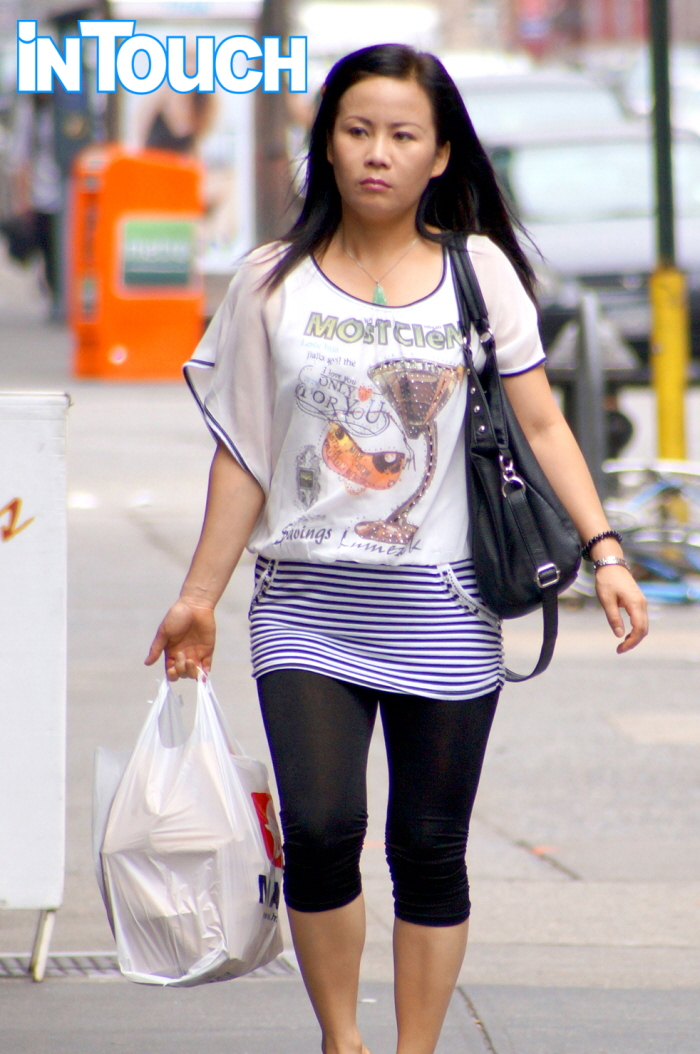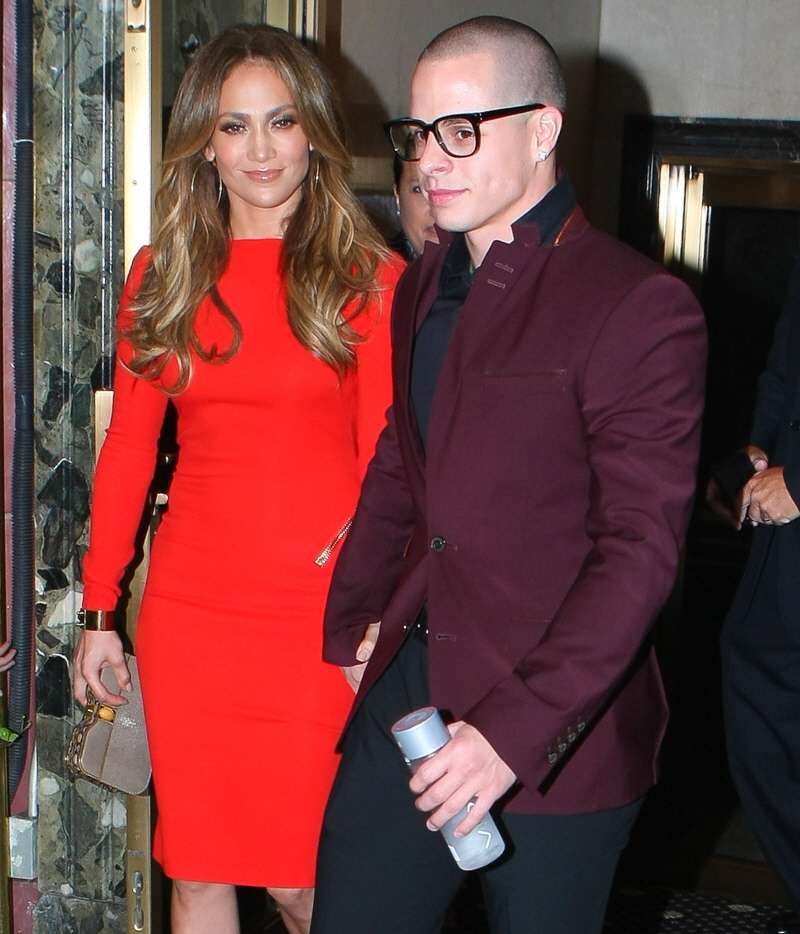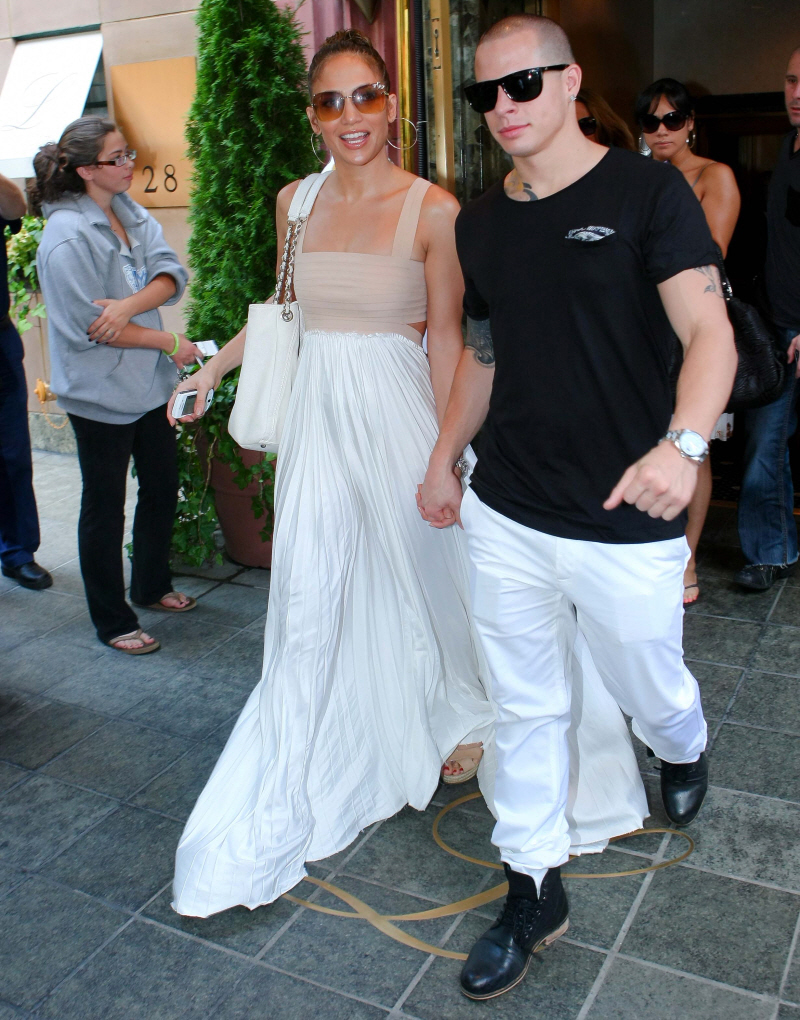 Photos courtesy of In Touch Weekly, Fame/Flynet.