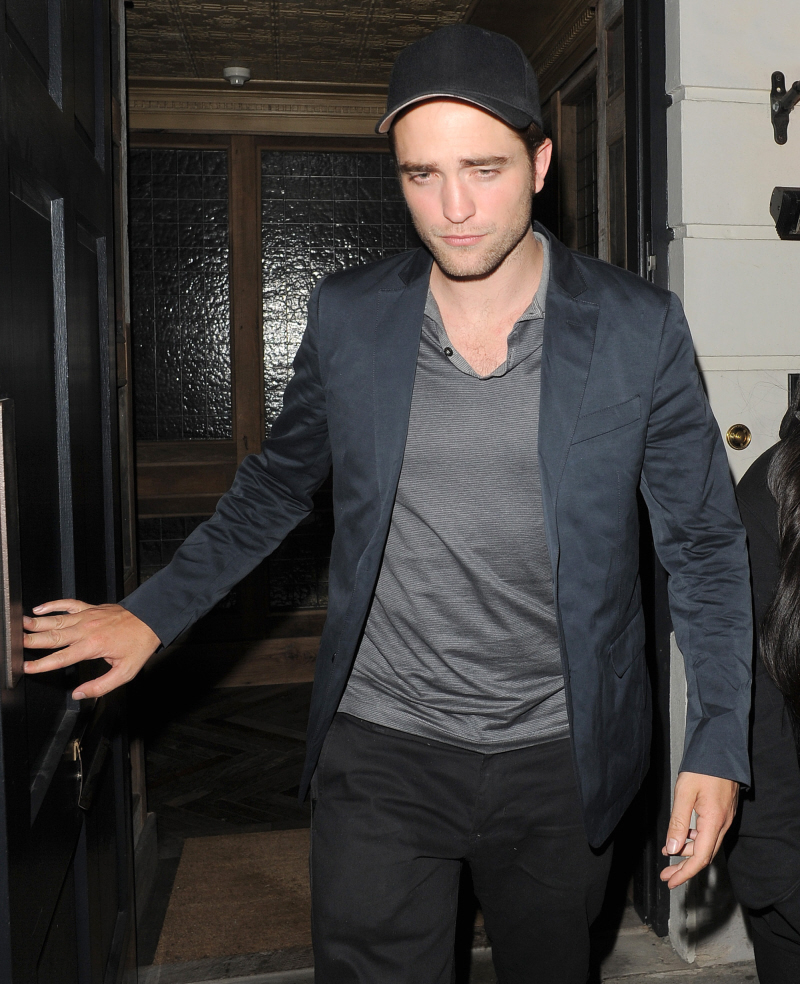 Ooooh SPARKLES! This is an interesting development: what if Robert Pattinson isn't as "distraught" as everyone thinks he is? What if he realized that Kristen is NOT the lip-biting love of his life and he's just hiding out because he doesn't want the added attention? What if Sparkles already dumped Kristen and he's prepared to move on? Because that might be happening. Radar and other outlets are reporting that Rob had a night out in Ojai on Friday, and he was in "good spirits". You mean he wasn't crying sparkle-tears?!?
Robert Pattinson's friends tried to get his mind off girlfriend Kristen Stewart cheating on him by taking him to a cowboy dance and music club Friday night, RadarOnline.com is exclusively reporting. He was spotted at The Deer Lodge in Ojai, CA, 90 minutes from the home he used to share with Kristen.

"I've been told by several people that Robert Pattinson was here enjoying the music with his friends. He seemed in good sprits," a Deer Lodge employee, who asked that his name not be used, tells RadarOnline.com. "I wasn't on that night so I didn't personally see him, but several others did."

As RadarOnline.com reported, Pattinson has been staying at his Water for Elephants costar Reese Witherspoon's Ojai ranch. The Deer Lodge has been a popular local hangout for decades, offering live music, dancing and lots of beer and good times.

"Awesome night in Ojai. Got to hang with a rowdy bunch of Brits & one of them happened to be Edward," a fellow patron tweeted after bumping into the star – who plays Edward Cullen in the popular Twilight movies – at the lodge.

"He wasn't moping and the girls were definitely just his friend," she continued. "The girls were drunk and literally danced on the floor. The girls were nice. I stood next to them at the bar. He wasn't drunk. Just taking in the scene. Smoked next to him outside."

The lively establishment was playing host to indie band The Lonely Wild who are a small group from L.A. In addition to being an A-list actor Pattinson is also a musician who plays the guitar, piano and composes his own music. He even sang on the Twilight soundtrack.

Meanwhile Stewart is struggling to come to terms with her infidelity with director Rupert Sanders. RadarOnline.com reported the actress is 'crying non-stop' at the home of producer Giovanni Agnelli who she has been staying with since the split. Pattinson is extremely upset about the arrangement and has even accused Agnelli of having an affair with Kristen.
And in case you think that this Radar story cannot be believed, Us Weekly confirmed it with two eyewitnesses, only they said everything went down on Saturday night, not Friday. An eyewitness said Sparkles "seemed to be having an amazing time" and he had "a few drinks and laughs" with friends, "He looked like a guy that was just trying to enjoy himself and get away . . . seems like a good kid!" The other eyewitness said Rob and his two friends "crashed" an Irish wedding afterparty, "Everyone was doing Irish dances — [they] went through five bottles of Jameson!"
So… how does this make you feel, Twihards? Sad? Happy? Anxious? It sounds like Rob needed some cheering up and it worked. I also think he's behaving like a dude who has made up his mind – either he's completely dumped Kristen, or he's decided to take her back. And considering what I know about the always-fragile male ego, I'd say that he's decided to dump her and cut his losses. Just my opinion. It's perfectly possible that they'll "stay together" until they finish promoting Breaking Dawn Part II, but something tells me that Sparkles is over it.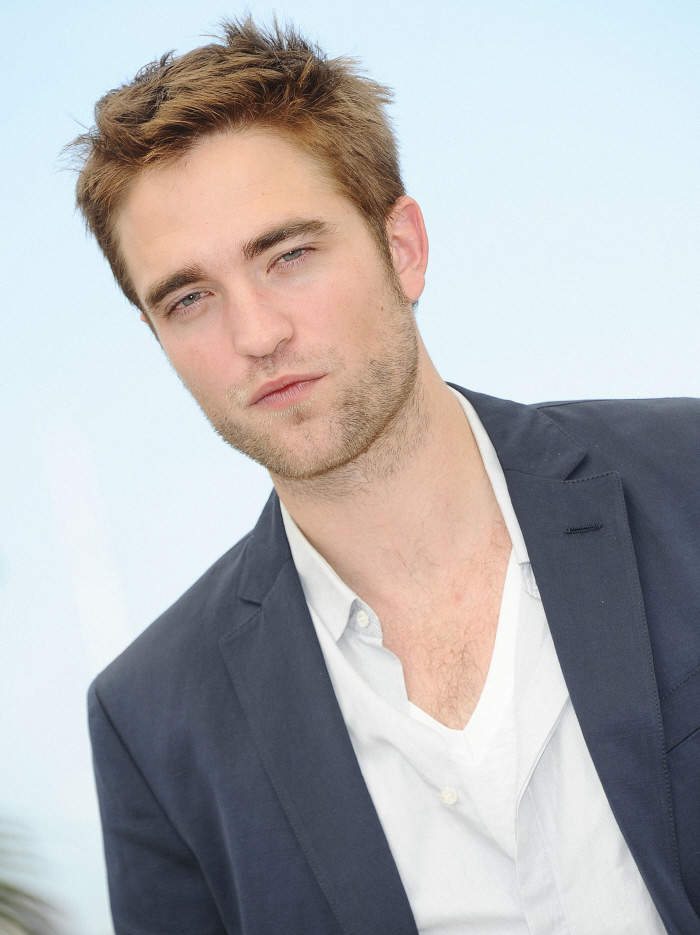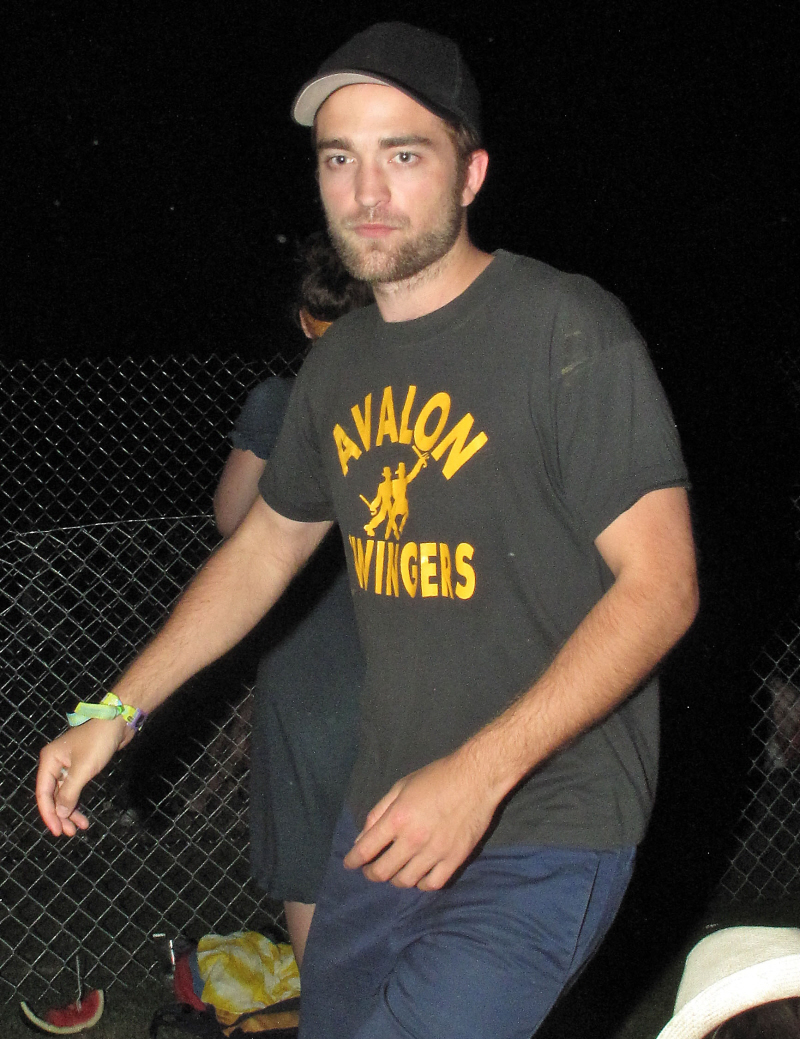 Photos courtesy of WENN.