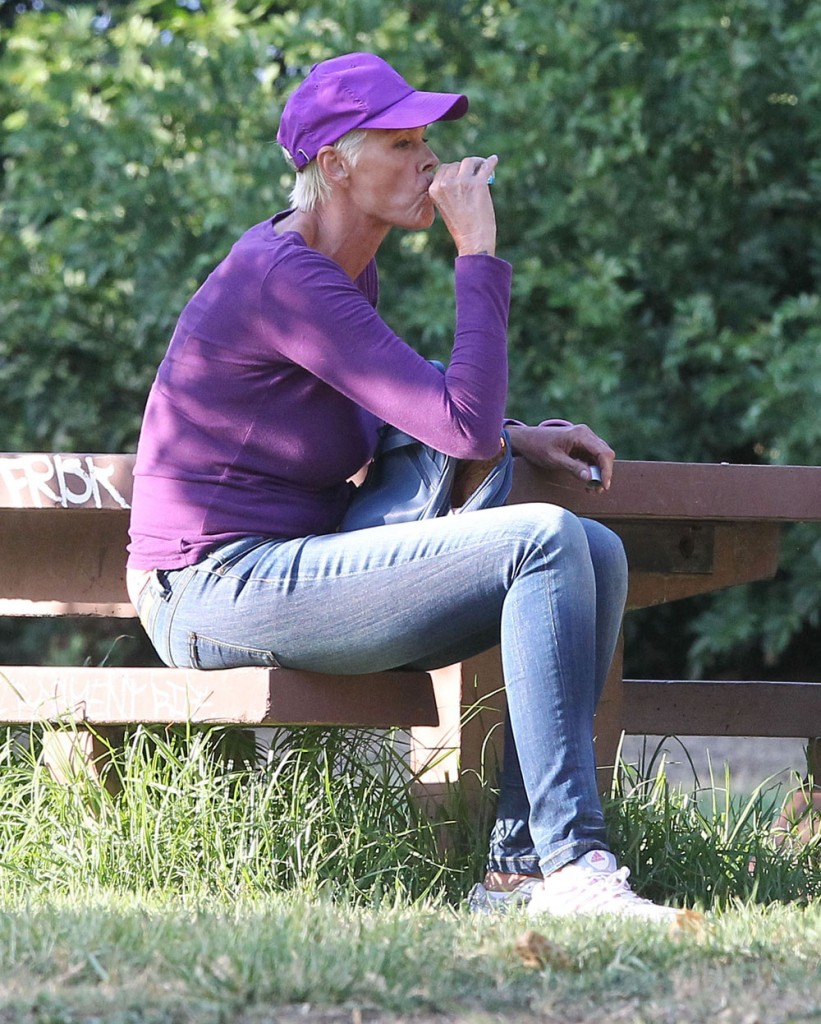 These photos of Brigitte Nielsen, 49, passed out wasted and chugging bottles of vodka in a public park came out a couple of days ago. (In case you're wondering who she is, she's a Danish former model who was in some 80s action movies like Red Sonja and Rocky IV. She was married to Sylvester Stallone for a couple of years in the late 80s. Most recently she built a career out of appearing on VH1 reality shows like "The Surreal Life," "Strange Love," and "Celebrity Rehab.") We didn't report on these photos at the time as she's not too noteworthy and I honestly thought they might be a publicity stunt they were so outrageous. Given Brigitte's latest statement about them, I believe they're genuine and she's in a bad way. I also remembered a 2008 interview that Brigitte gave Hello! in which she talked at length about her battle with alcoholism. She was just a year sober at that time. Here's the relevant part of her interview from 2008. I remembered it because she was so candid, and luckily we have a lot of back issues of Hello! on Zinio: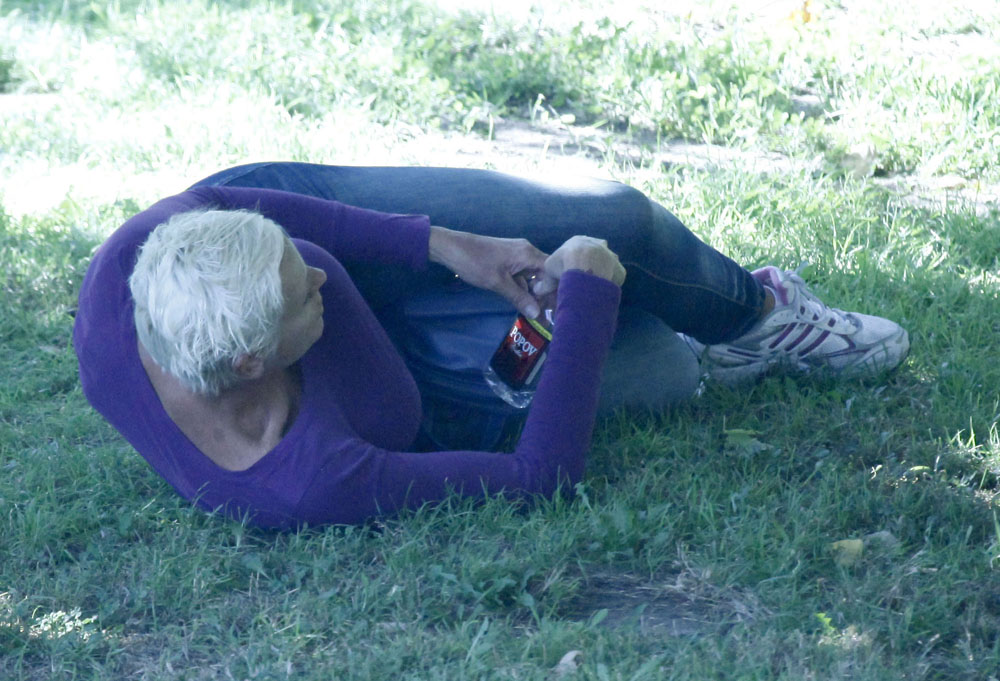 On how long she was battling her addiction
"Six or seven years. I hid the bottles. When I met Mattia [her current, fifth husband, an Italian waiter 15 years her junior], I was still hiding. I realised I needed professional help. People say, 'Can't you stop?' but it's more powerful than that. When you're that depressed you can't even do it for your kids – that's the most disgusting thing.

On why she went to rehab in 2007
"I thought if I don't do it, I'll lose my husband and kids. I was so ashamed. If I'd carried on, I think I'd have died from alcohol poisoning.

"Rehab was the toughest thing ever. I had my 44th birthday in there…"

On if alcoholics face a constant battle
"Always. If you have a little drink, it triggers a thing in your brain where you want more. When I go to a hotel now, I have everything taken out of the mini-bar, no temptations. We have no drink in the house but if he left me, I'd be in danger."

On her children
"Julian [now 28 in 2012] lives between Copenhagen and London. Killian [23] is in Milan. The youngest two are also in Milan, [Douglas, 19, and Raoul, 17] living with their dad. It wasn't right to take them to LA when I left. [she split with their dad officially in 2005] We see them during vacations, but I miss them tremendously."

Calls herself a bad mom
"I've been a bad mum at times – when you take the bottle over you're kids, you're a bad mum. But I love them and there has always been a close bond. I've been affectionate, caring. It's unfortunately they've seen me in a bad way. But kids are great, they're the most unconditional, forgiving people."
[From Hello! Magazine, print edition, August 26, 2008]
It's clear that she has some serious addiction issues that have affected her relationships, specifically with her kids. I also saw Brigitte's "Surreal Life" season in 2004 and she was wasted most of the time, hitting up the bar from the minute she arrived in the house.
So that's what I thought of when I read this statement from her, in which she tries to downplay the whole incident and claims it was just her response to a stressful event. The good news is that she's in AA and that she's recommitting to her sobriety, if she's telling the truth:
"I would like to thank all my fans as well as my friends from the Hollywood comunity for the heart warming calls and emails about those unfortunate and dramatic pictures. Looking at the pictures I can understand the level of worrying, but I can assure everyone that there is no cause for alarm. I have been on the road working non-stop for such a long time, fulfilling my professional commitments, shooting shows around the world with all the pressure that comes with it," the blonde beauty told RadarOnline.com in an extremely emotional interview.

The Danish model and actress says: "That combined with major health issues in my familly drove me to the unfortunate circumstances that you can see on the pictures. At that moment in time, I felt like I needed a moment to myself, in a park. The vodka came about as a desperate move to try to release some pressure and is under no circumstances an indication of how I lead my life on a day to day basis."

Slyvester Stallone's ex revealed that her mother "is extremely ill. I just haven't been coping well with my mother's illness. I'm not making any excuses for my actions. I have spoken to my sponsor from Alcoholics Anonymous, and I continue to go to meetings. I'm committed to my sobriety, and I'm not going to let this momentary relapse define me. I'm not perfect, and I'm battling a disease, and yes, there will be setbacks, but I know what I need to do in order to be healthy."
[From Radar Online]
Maybe those photos were a wakeup call for her. It's really sad that she thinks that the best way to handle stress and family problems is to get blotto, especially after all she's gone through for years, but she's in no way alone.
I want to mention this really moving set of photos I saw a couple of days ago from a man who makes it his hobby to photograph people in the Bronx. Many of them are addicts and prostitutes, but he also takes photos of everyday families doing their thing. He was profiled in the NY Times a few months ago. Seeing these photos of Brigitte passed out drunk reminded me of his "faces of addiction" series.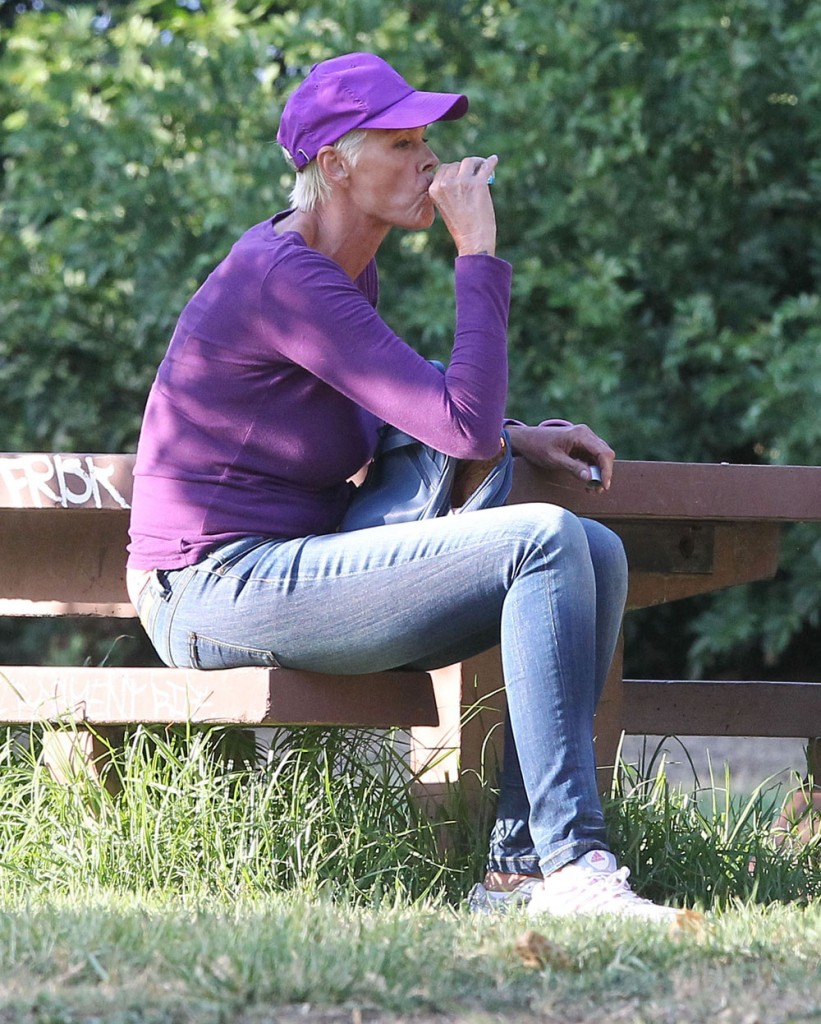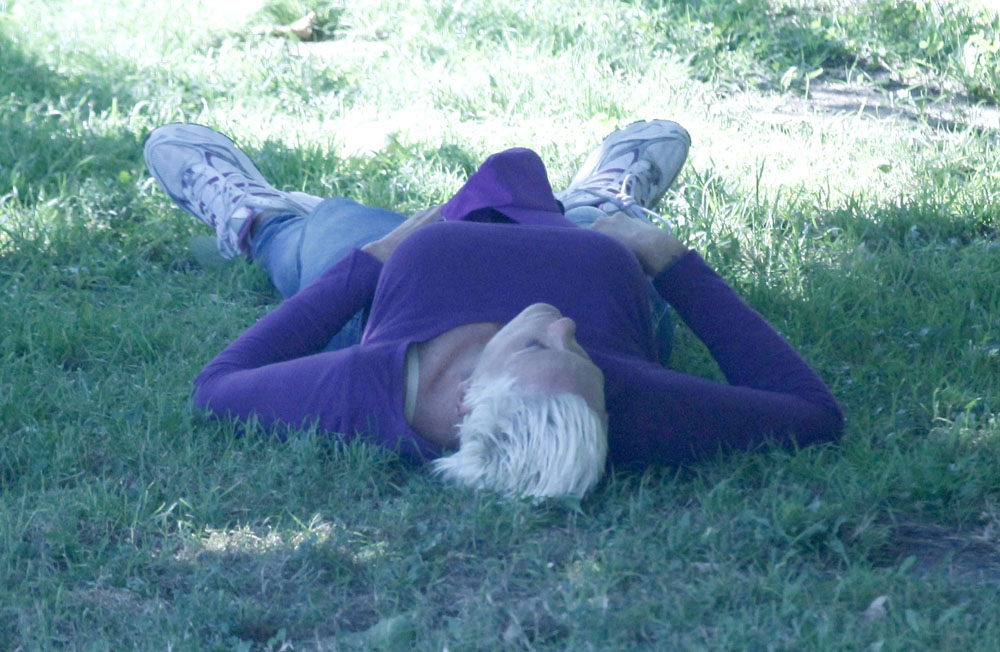 Brigitte with her husband, Mattia, in May.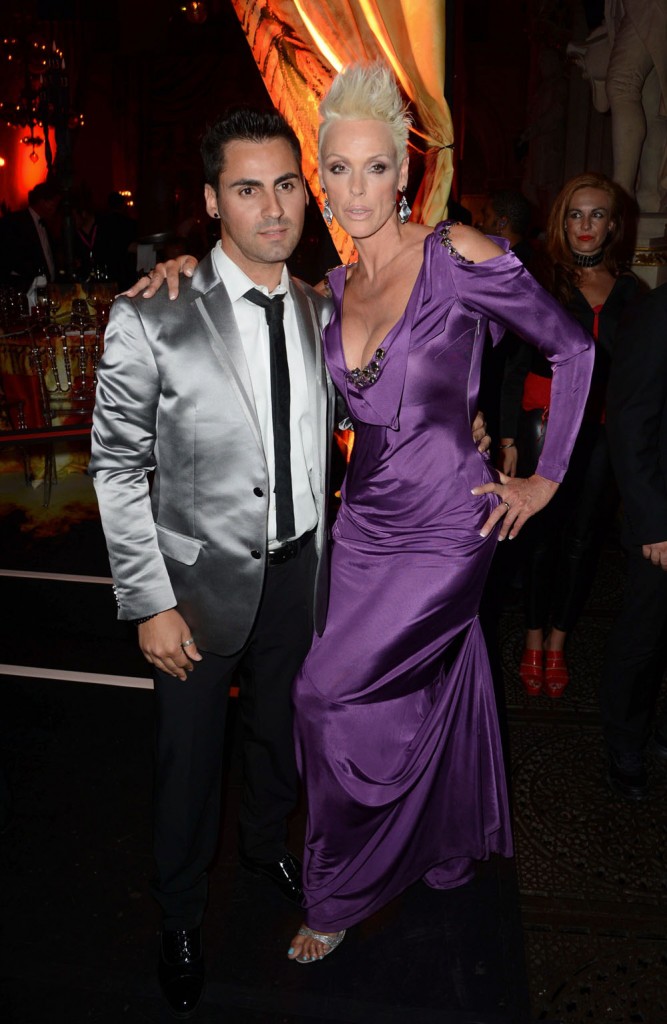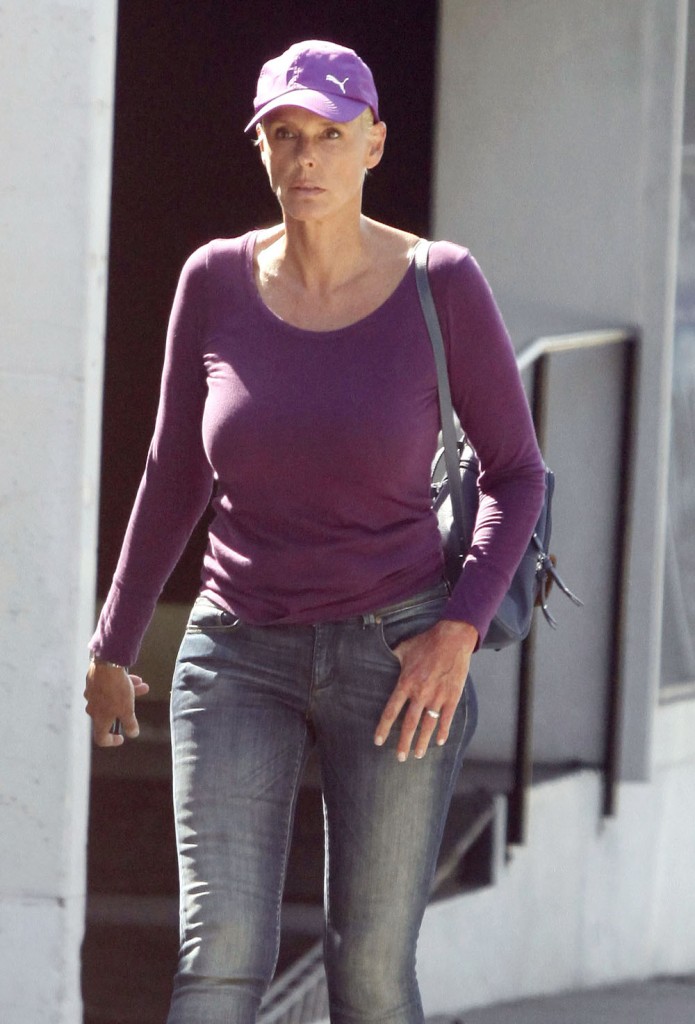 Photo credit: Fame Flynet and WENN.com