Kerri Walsh & Misty May, America's Sweethearts, win gold for the third time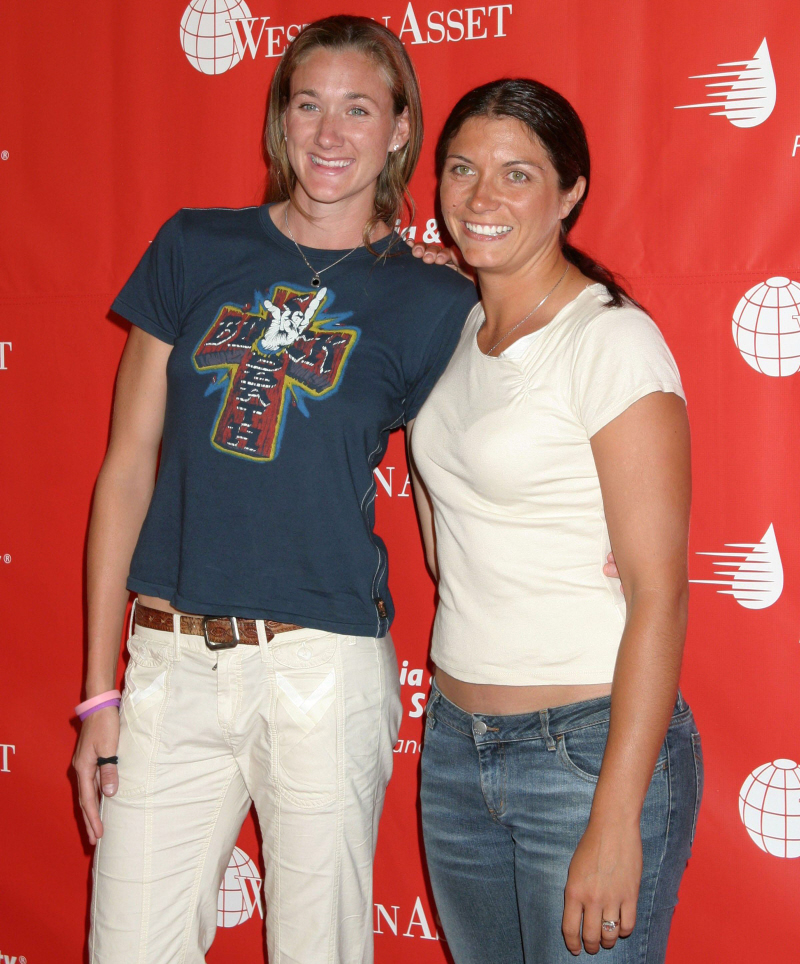 There were many Olympians and Olympic hopefuls that I was looking forward to supporting this year, but by far my absolute favorites were Kerri Walsh-Jennings and Misty May-Treanor. I fell in love with these girls in Beijing, when they trounced their competition in match after match, and then went on to win the gold for the second Olympics in a row. For the London Olympics, many said they were too old, facing too many injuries, and that the game was now all about the youngsters. Well, Misty and Kerri showed them. THEY WON GOLD!!!! Again! Last night, Misty and Kerri faced up against the other American team, Jennifer Kessy and April Ross, and Misty and Kerri were playing for the last time together. It was bittersweet and beautiful and it made me cry.
I'm not saying Kerri and Misty were completely on their game the whole time at the London Olympics – there were a few sets where I was like, "Damn, girls, get it together." But they brought their A-game when it counted. One of my favorite match-ups was when they trounced the Italian team, and one of those poor Italian girls broke down in tears halfway through the set. I felt bad for the Italian girls, of course, but I had never seen Misty & Kerry make another team cry. It was amazing television.
Anyway, I just think that Kerri and Misty are a different kind of "America's Sweetheart". No disrespect to the young Gabby Douglas (16) and Missy Franklin (17), but I don't really identify with them. I love Gabby and Missy, I admire what they've done, and I'm glad that they're getting an outpouring of love. But Kerri and Misty are different – they were defending their previous gold medals. They're closer to my age. More often than not, they both looked like they needed a stiff drink. RESPECT for the older Olympians, you know? And I loved that Kerri basically just burst into tears as soon as they started interviewing her after the game. She and Misty love each other so much.
Here's their Today show interview this morning:
Visit NBCNews.com for breaking news, world news, and news about the economy
Guess who else was at the gold medal match? Prince Harry. Of course!! Because if girls are in bikinis, sweating their asses off, Prince Harry is there. He's like the Batman of girls-in-bikinis. Harry was at the match with British Olympian Laura Trott. Who just happens to be a blonde, and sort of his type. She looks into it – I'm not sure if he's into it, though. You can see some video here, and here's a screencap.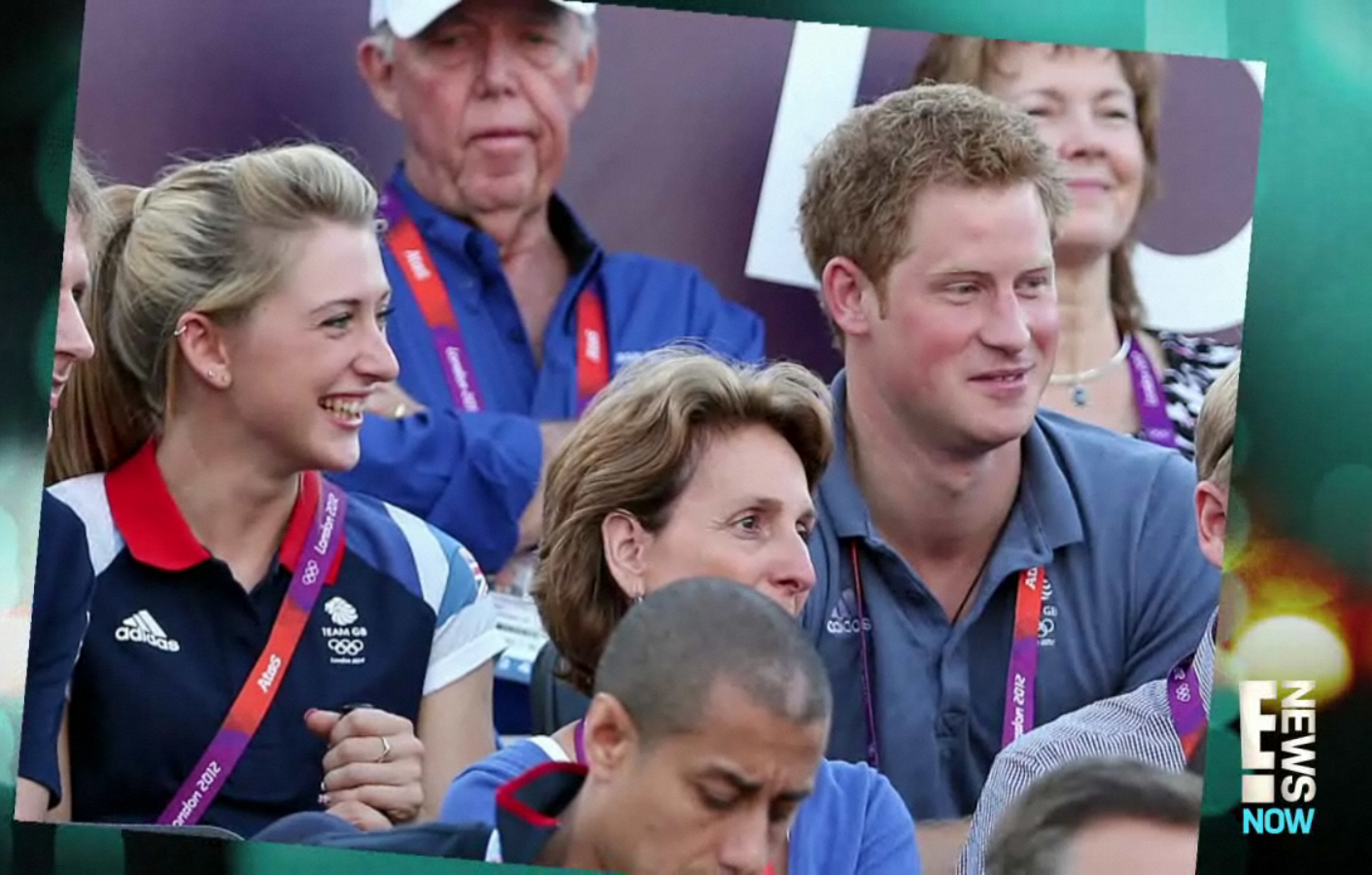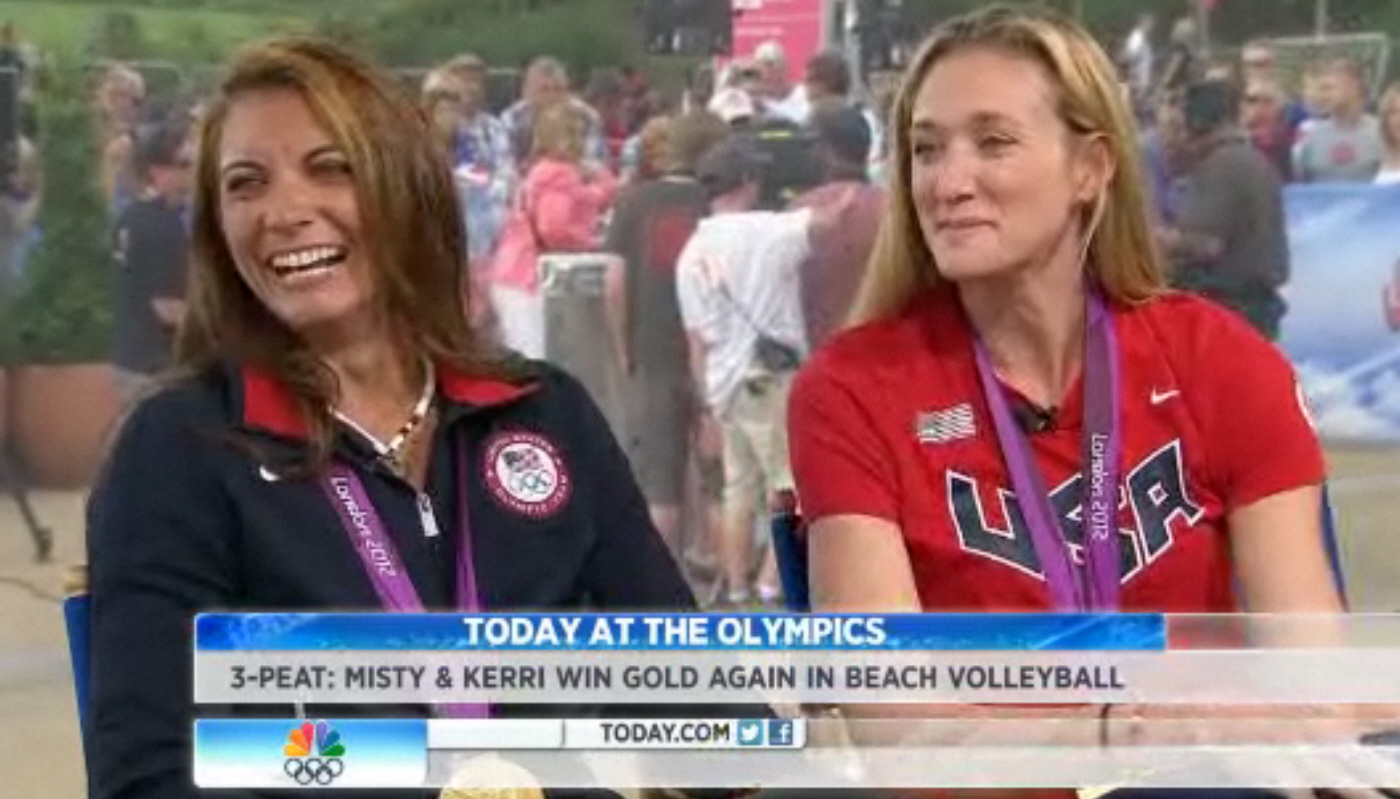 Photos courtesy of WENN, Screencaps.

Written by Kaiser

Posted in Olympics

- Mariah Carey lip synced on American Idol [CDAN]
- Colin Firth is looking good [Lainey Gossip]
- Internet celebrity charged with murder! [D-Listed]
- What is Paz Vega wearing? [Go Fug Yourself]
- New bachelors on The Bachelorette [Reality Tea]
- Goodbye to The Office [Pajiba]
- Bachelor Sean's fiance cheats on him [Evil Beet]
- Britney Spears out with her man [Popsugar]
- Nina Dobrev works it [Popoholic]
- Cindy Crawford needs to lay off the 'tox [Celebslam]
- Who said it: Carrie Bradshaw or The Dalai Lama? [Buzzfeed]
28 Responses to "Kerri Walsh & Misty May, America's Sweethearts, win gold for the third time"