Miranda Kerr is a "certified health coach practitioner," which is a thing now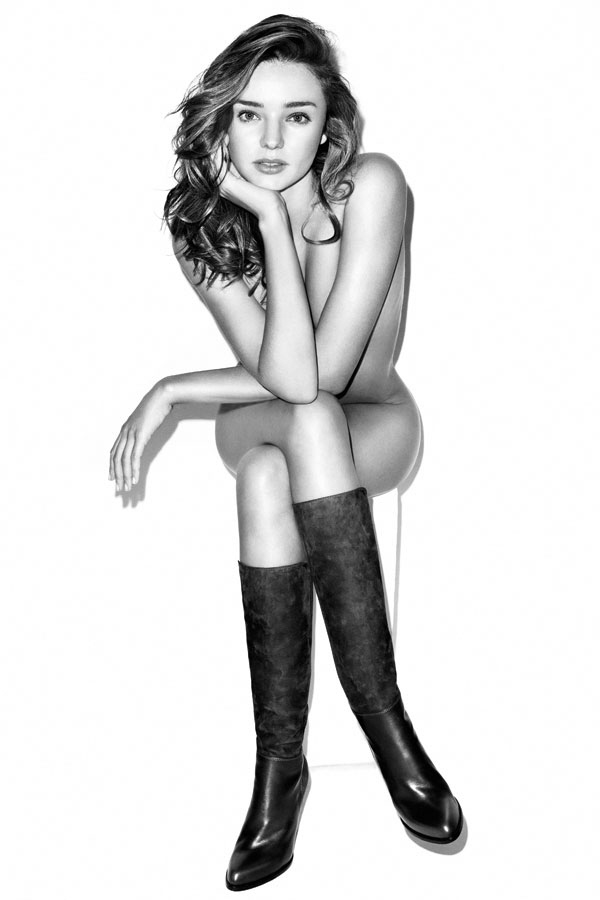 Miranda Kerr has a sexy (ish) photo shoot with Terry Richardson in the new September issue of Harper's Bazaar. You can see the photo shoot here – the photos are slightly NSFWish. I can never tell if butt crack is SFW or NSFW. I will say, Miranda's body in bangin'. She looks lean and strong and sexy, and I like that she doesn't have bolt-ons, choosing to rock her small(er) boobs. There are also some really great boots in the shoot – I'm personally in love with Givenchy pair, although I would never, ever be able to walk in them. Miranda also gave an interview to Bazaar, which you can read in its entirety here. Miranda appeared on the cover of Bazaar UK a few months ago, and people are still pissed about her comments regarding epidurals – so it's interesting that she stays away from discussing childbirth in this interview:
Miranda's style icons: "I have always admired Audrey Hepburn's style and my Nan has always been a style icon for me. Growing up I would play in her wardrobe and was very influenced by her. She taught me that you don't need to have a lot of money to have style. It's the way you put things together and how you carry yourself."

Her favorite shopping spot: "Because I'm never in one spot for too long I shop a lot on Net-a-Porter."

Her healthy lifestyle: "I live by the philosophy that beauty starts from within and I make a conscious effort to fill my body with nutrients through the food I eat. Becoming a mother has made me even more aware and more passionate about nutrition and wellness. So much so that I am now a certified health coach practitioner. I love when we are all together as a family and I can cook really healthy, delicious meals for them. Most of my childhood was spent outdoors climbing trees, swimming in the river, riding dirt bikes and horses and I would like Flynn to experience all of those things."

Her diet: "Rather than diet my family instilled in me a real appreciation and passion for good health and organic living. I adopt the 80/20 rule. 80% good, 20% indulgent and that works for me and my body personally. I love food and enjoy eating fresh organic produce. I drink warm water and lemon every morning and I also drink lots of good quality purified and preferably alkaline water throughout the day. My Nan introduced me to Noni juice when I was twelve years old, which I drink twice daily. I treat myself occasionally and don't have any guilt or conditions placed on it. Food is my friend and consistency is the key. I believe that everything in moderation is best."

She still adheres to the blood type diet: "I follow the Dr. Peter D'Adamo Blood Type Diet as best I can. It's an eating and living guideline that understands you as a biochemical individual… and I find it really works for me. I eat vegetables, ocean caught fish, and small amounts of organic free range chicken."

On whether she's a spiritual person: "I find the practice of yoga very spiritual and taking the time to just be and to reflect through meditation and chanting helps me to connect to a higher energy. I also discovered a spiritual strength in affirmations when I was very young which was the inspiration for my book Treasure Yourself."
I can't hate on her for any of this – mostly because Miranda seems to practice what she preaches, and because she really doesn't seem to be "judging" other people who don't follow her way of life. Maybe I'm reading this the wrong way, though. She was being interviewed about her diet and stuff, so obviously she talks about it a lot. But what about Miranda claiming that she's now "a certified health coach practitioner"? I've never really heard of that job before, so I had to look it up to see if it's real. It is a real thing – but it seems like the job is just encouraging people to eat better and exercise? You can get "certified" in that?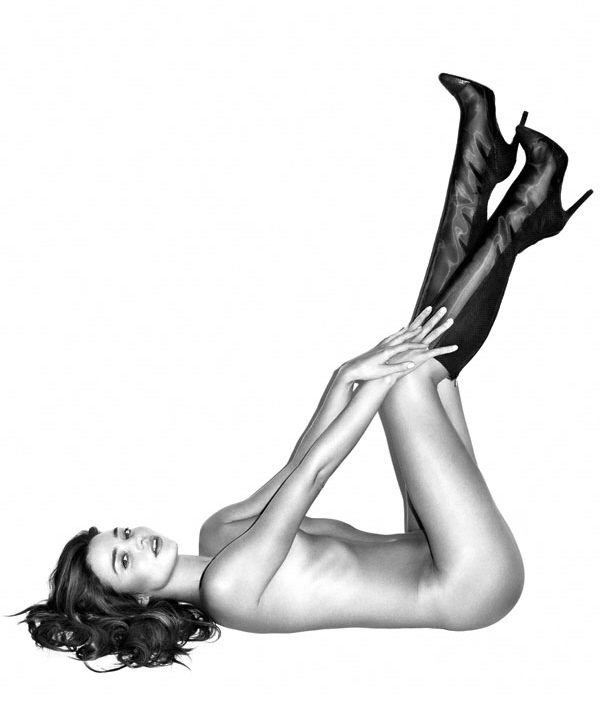 Photos courtesy of Terry Richardson/Bazaar.
Written by Kaiser

Posted in misc

- Who butchered the National Anthem? [D-Listed]
- Rob Lowe never ages [Lainey Gossip]
- What is Vanessa Hudgens wearing? [Go Fug Yourself]
- Summer guide to reality TV [Reality Tea]
- Game of Thrones recap [Pajiba]
- Tan Mom's music video [Buzzfeed]
- Amanda Knox is broke [Starcasm]
- Backstage at the Billboard Awards [Popsugar]
- Miley is still stuck in the 90s [Popoholic]
- Blind Items revealed: Adam Levine [CDAN]
- Hugh Hefner bought Crystal Harris a house [Celebslam]
- What happened to Aimee Teegarden? [The Blemish]
38 Responses to "Miranda Kerr is a "certified health coach practitioner," which is a thing now"