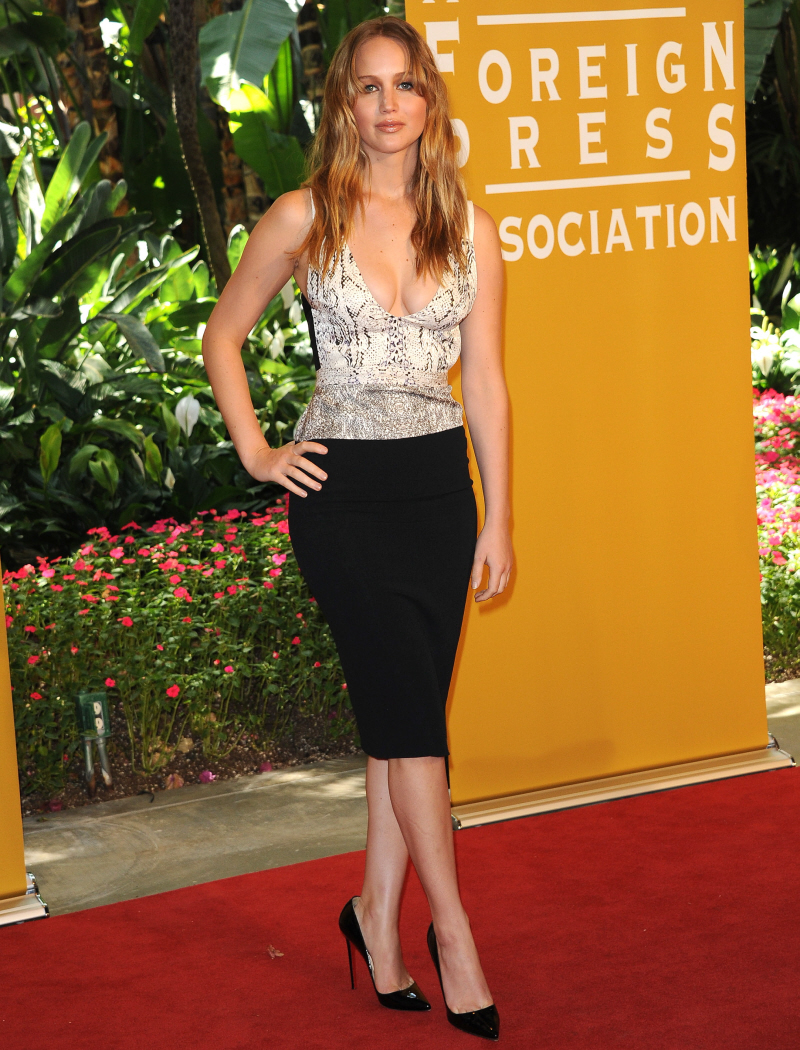 GAH!! I love Jennifer Lawrence so much. These are photos from yesterday's Hollywood Foreign Press Association's 2012 Installation Luncheon, which is basically an event for various celebrities to kiss-ass with the foreign press outlets. It's basically a declaration of "I'd really like a Golden Globe nomination this year." So does Jennifer's appearance mean that she's hoping for a Globe nomination for The Hunger Games? Perhaps. It wouldn't be the weirdest nomination, honestly.
Anyway, Jennifer wore this Narciso Rodriguez dress which is AMAZING. As we saw during THG promotional tour, Jennifer's stylist isn't all that, and Jennifer gets talked into some funky looks that don't really suit her. It's good to see her in such a "clean" look – frills don't suit her, and she should never wear anything that Zooey Deschanel might choose, you know? Jennifer needs Narciso, Calvin Klein, maybe Armani Prive. As for the way Jennifer is busting out of this dress… isn't it sexy? She has great boobs. And the cleavage was occasion-appropriate (cocktail dress code at a luncheon = cleavage is OK). The only thing I would change: her hair. Maybe a chignon?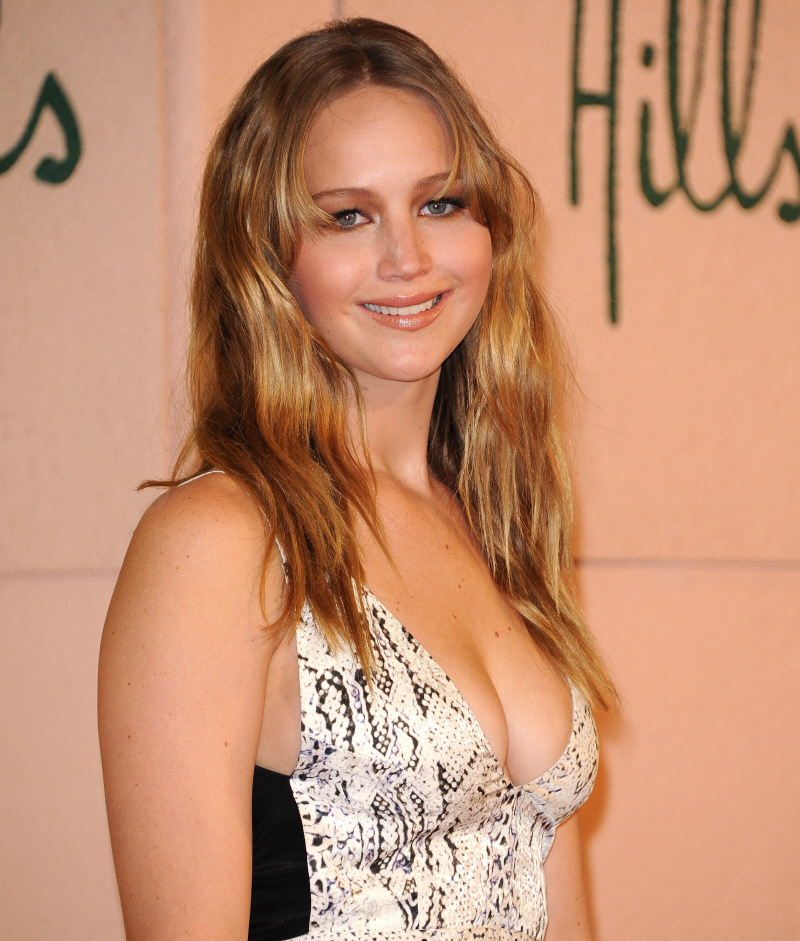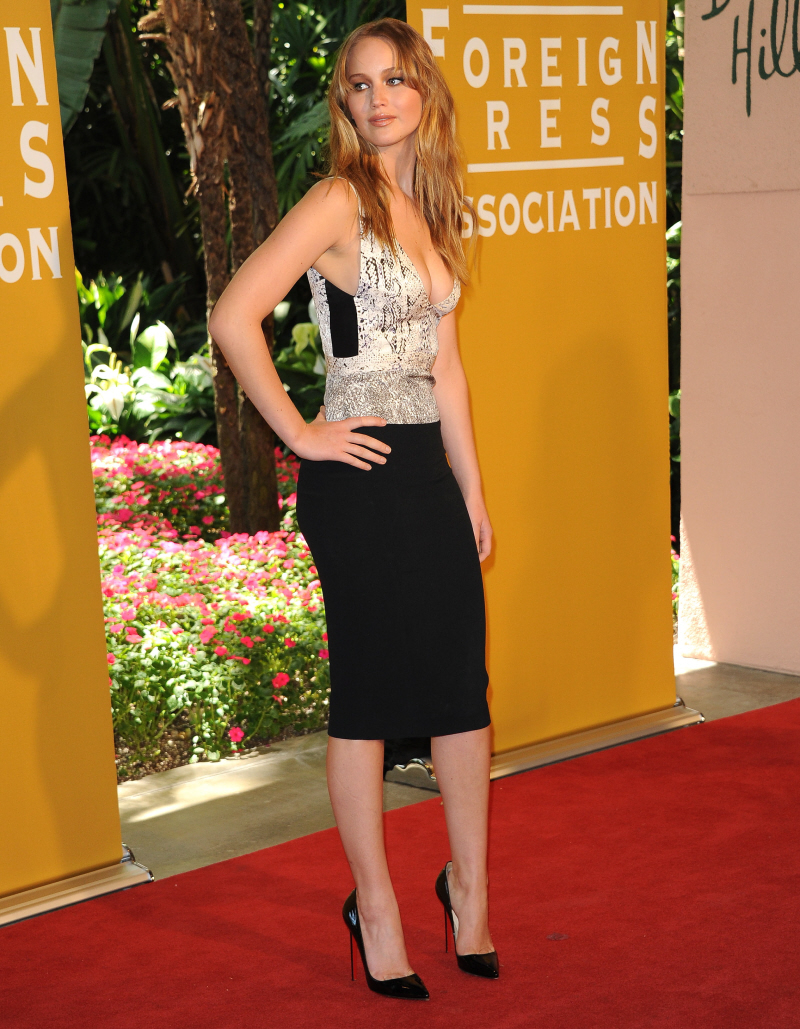 More photos from the event: Carla Gugino in a great little dress. She looks sexy and perfect.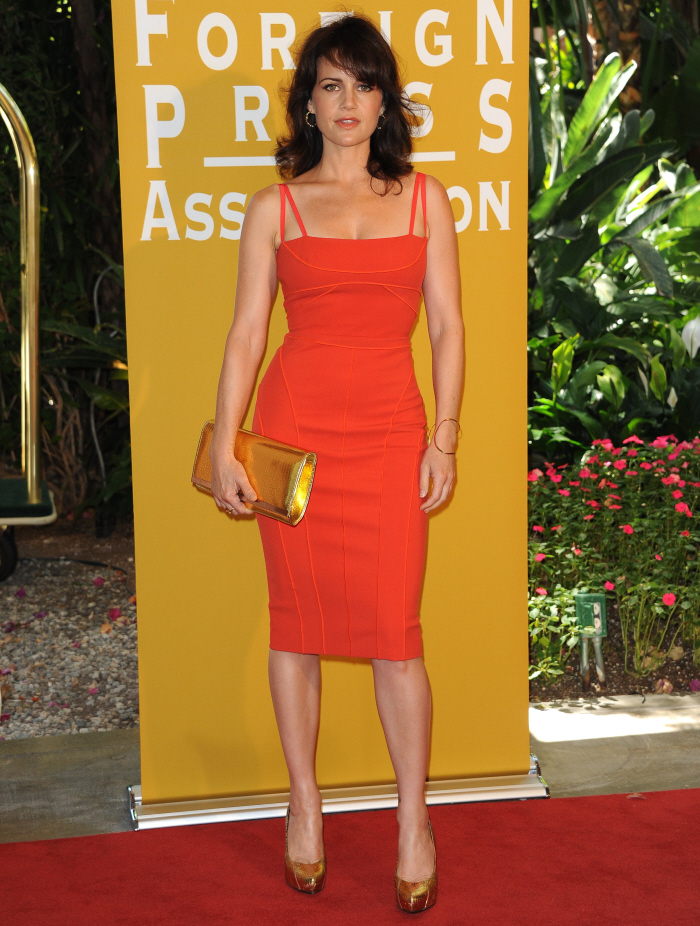 Bradley Cooper is a fan of the three-piece suit, and I've never seen him in skinny jeans, to his credit. But whenever I see him in a suit cut this way – with completely normal trousers – I always think, "Is he wearing a woman's pantsuit?"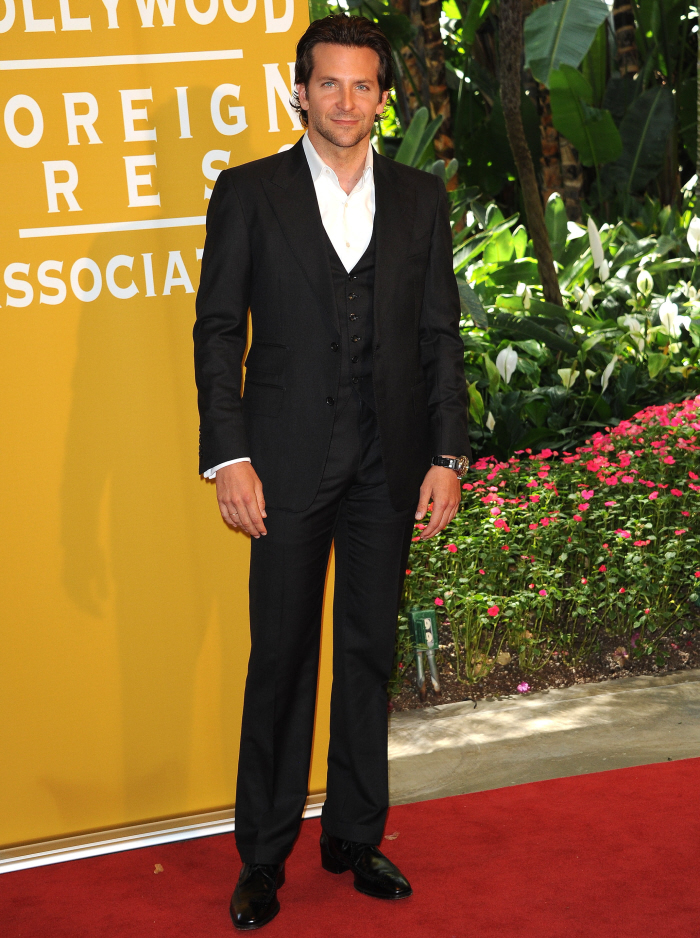 Kerry Washington in Dior. Too cutesy for her, I think. The pink is too bright, the cut is too… too… ugh.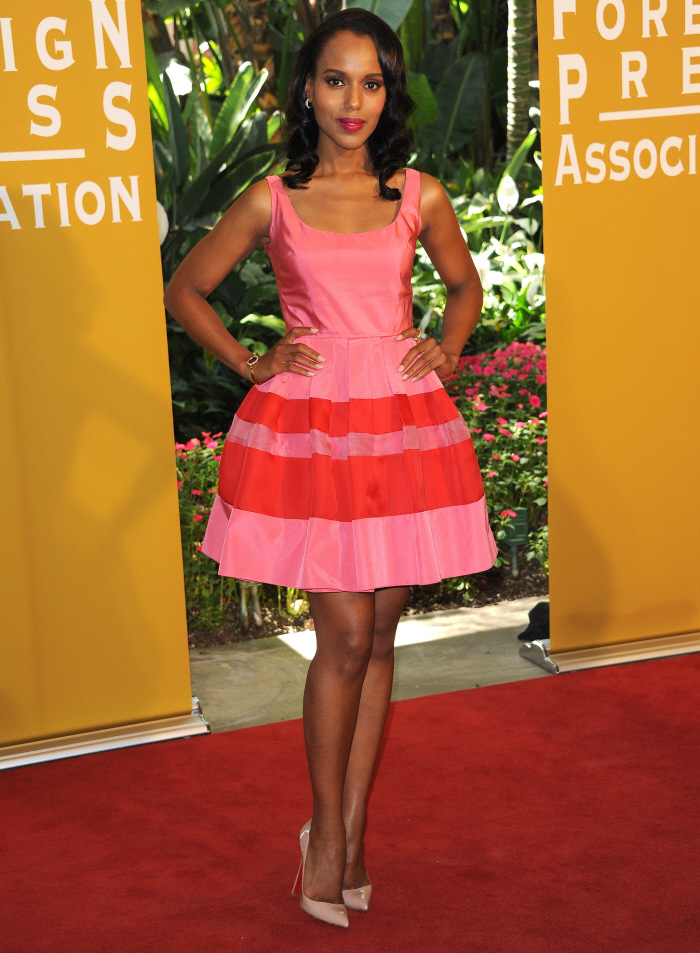 Christina Hendricks in a Dolce&Gabbana blouse, a Badgley Mischka skirt, and a L'Wren Scott bag. She looks kind of funereal, but it's a solid look. It's flattering, at least.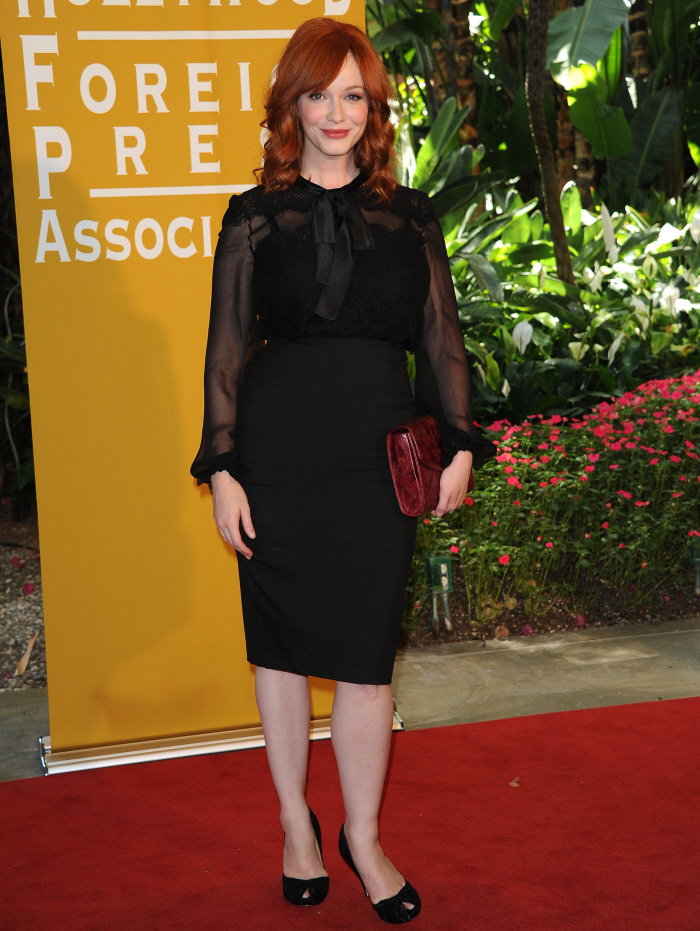 Photos courtesy of WENN.