Robert Pattinson rings the bell at the NY Stock Exchange, looks brooding & hot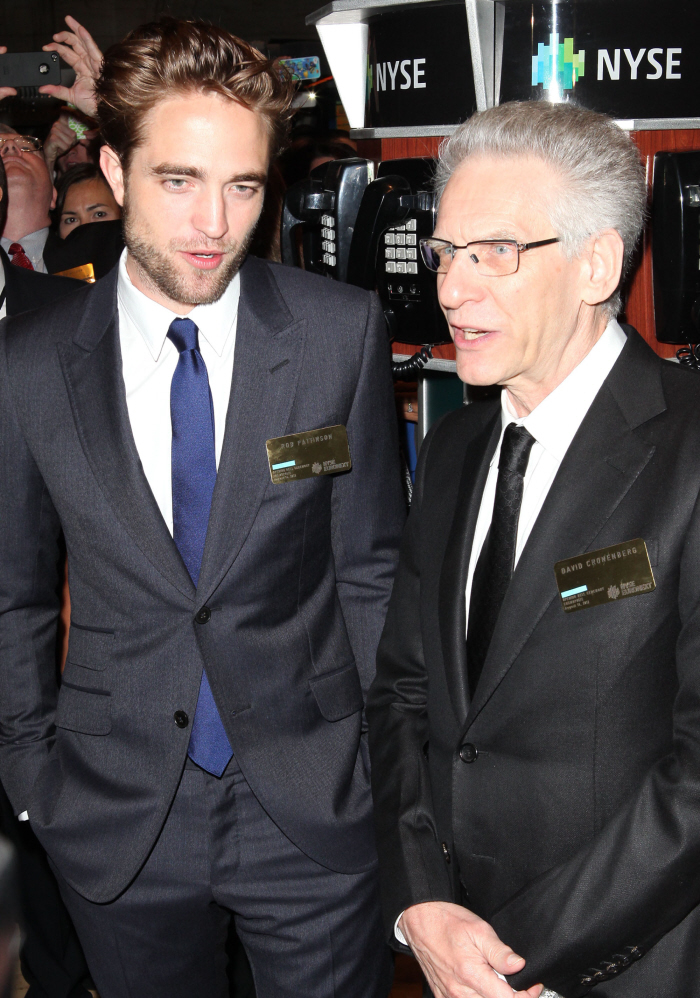 SPARKLES!!!!!!!!!!!!!!!!!!!!!
Aren't we lucky? We have even more photos of Robert Pattinson looking sexy and pulled-together! These are pics of Rob at the New York Stock Exchange this morning. Rob rang the bell with his director, David Cronenberg. The NYSE has been doing more and more celebrity "bell-ringers" over the past decade (since 9/11, really), and usually the celebrity has some association or project in New York. Although Cosmopolis was filmed in Canada, it's supposed to be "New York" so… that's why Sparkles got to ring the bell. There's video too:
It doesn't look like Rob actually pushed the button to ring the bell – doesn't it look like Cronenberg did it? Poor Sparkles. Too devastated by Kristen to even ring a bell. *sparkle-sob*
In all honesty, though, I'm blown away by how professional Rob has been over the past 24 hours. I expect that "the confessional" interview will probably come later in the week, perhaps on Good Morning America tomorrow, in which Rob will be asked specific questions about A) whether he broke up with Kristen and B) how he really feels about all of this. For now, though, I'm just coming away with a feeling of… "Wow. This is a good kid. Good for him for following through with all of his work commitments." And I love that he's managing to do it – thus far – without throwing some huge pity party, and without throwing Kristen under the bus. Sigh… I really want to bring him home and feed him. Real food, not my biscuit.
Here's some video of Rob at last night's Cosmopolis screening. This poor kid. He's full of nervous tics, but he's still got the balls to talk to lower-tier media outlets and give them quotes about his movie. I'm about to go full-Twihard, if you couldn't tell.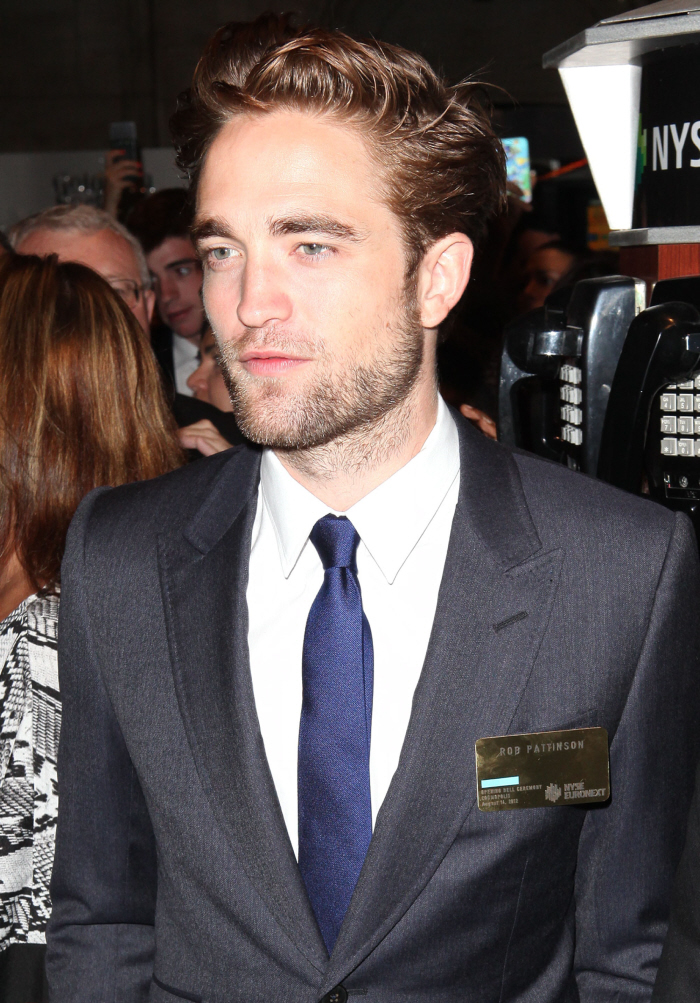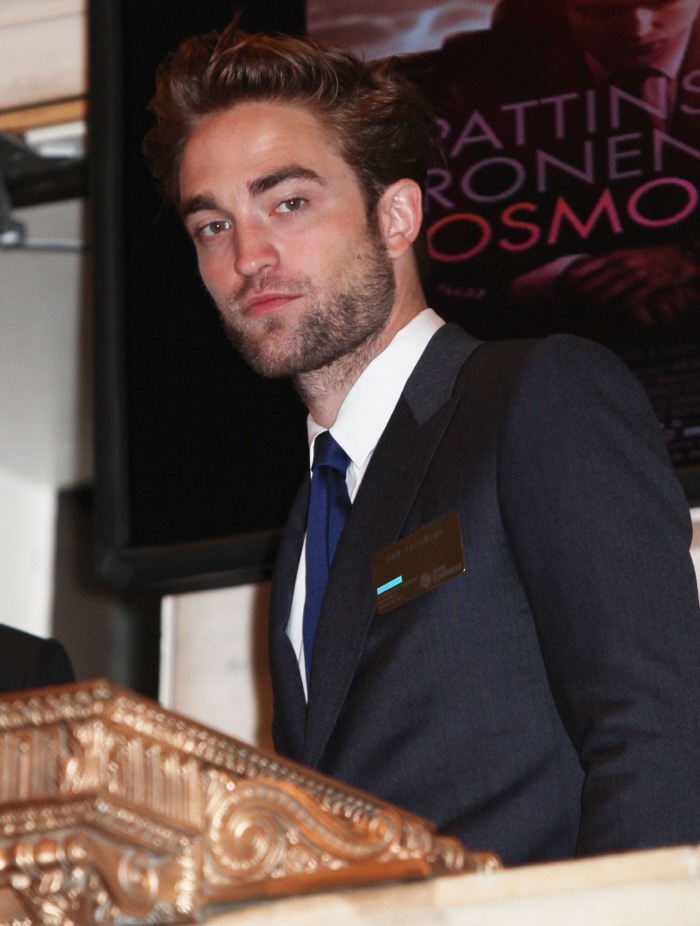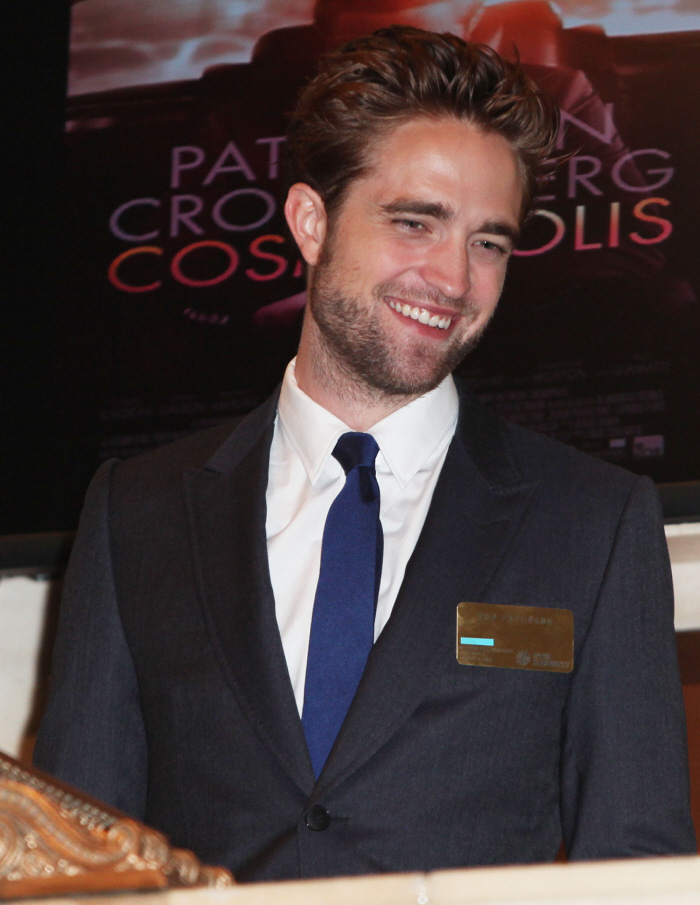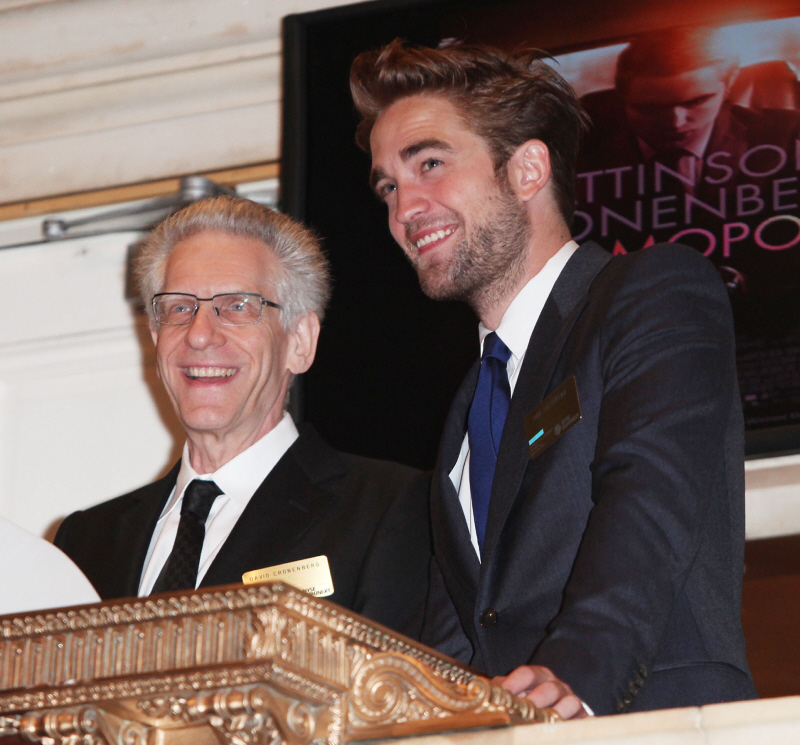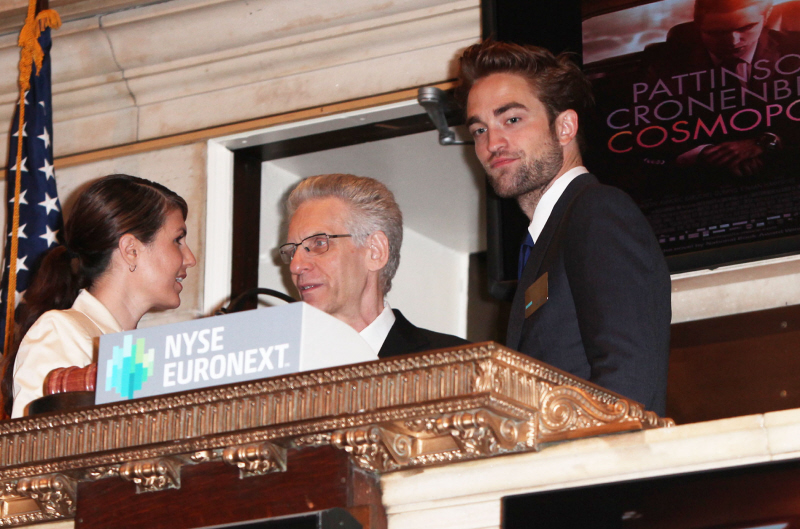 Photos courtesy of WENN.

Written by Kaiser

Posted in Robert Pattinson

- Harry Styles & Kimberly Stewart going strong [Lainey]
- Demi Moore's new man is gross [D-Listed]
- Fug or fab: Emma Stone [Go Fug Yourself]
- Arrest warrant issued for Jenelle Evans [Reality Tea]
- Only God Forgives review [Pajiba]
- Hugh Jackman, scooter master [Buzzfeed]
- Who does Drew Barrymore call her sister? [Evil Beet]
- Cannes couples past and present [Popsugar]
- Arrested Development supercut [CDAN]
- Lea Michele's see through skirt [Celebslam]
- Cheating wife's lover escapes out of window [Movin925]
- Joe Francis is crazy [Starcasm]
120 Responses to "Robert Pattinson rings the bell at the NY Stock Exchange, looks brooding & hot"