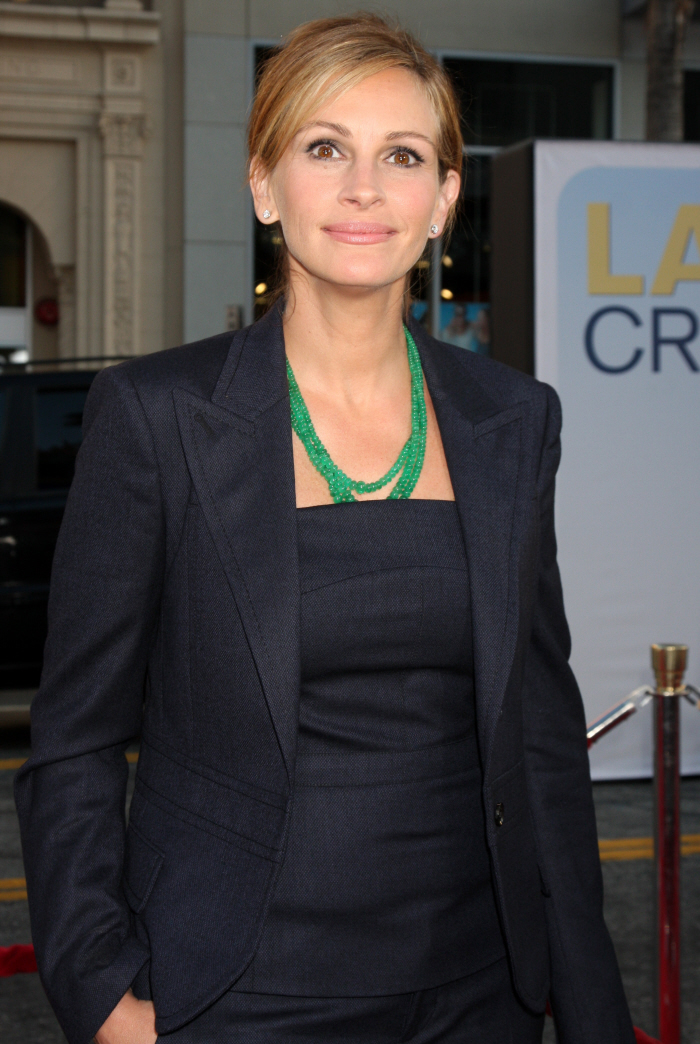 I kind of miss Julia Roberts. I miss her movies, I miss her narcissism, I miss her star quality. I wish she would… I don't even know. Make a string of interesting films, maybe? And then promote those films in interview after "IT'S ALL ABOUT JULIA!" interview. She's got two dramas in pre-production (The Normal Heart and August: Osage County), so we'll have to wait until next year for another JULIA! publicity tour. But for some reason – ?? – Julia gave an interview to InStyle Magazine's September issue, and she discussed beauty tips and plastic surgery. People are leading with her "I brush my teeth with baking soda" confession, but I think the real story might be that Julia once again denies that she's ever been nipped and tucked:
Julia Roberts received one of her best beauty tips ever from her grandfather.

"I brush [my teeth] with baking soda," she tells InStyle in the magazine's September issue. "[My grandfather] would put a big heaping mound of it on his toothbrush. He had only one cavity in his entire life."

Because the actress is so loved for that big, sparkling smile, she's sure to take care of it.

"Sometimes that's all I do as far as a regimen goes," the busy mom says of tooth brushing. "Look, I'm happy if I have on moisturizer and ChapStick! When you're dressing three people besides yourself, something has to fall away. I've learned to always have a big pair of dark sunglasses within arm's reach before going out."

When she does have time to primp, Roberts relies on a tip from the late makeup artist Kevyn Aucoin: "'Mascara, mascara, mascara!'" she recalls, naming Lancôme's Hypnose as a favorite. "It just makes you look like you've had a good nap."

Would she ever rely on Botox or plastic surgery for the same effect? Probably not.

"I'm pro whatever works for you," she says of such procedures. "For me, at this point, I'm clinging to my good genes and lots of hugs and kisses from my husband."
Ugh, I hate mascara. I used to wear it when I was in college, but nowadays I just hate mascara so much. Partly it's because I wear contacts and I hate wearing any eye makeup. As for Julia's comment on Botox and plastic surgery – "I'm pro whatever works for you… For me, at this point, I'm clinging to my good genes and lots of hugs and kisses from my husband." That's interesting. Mostly because I've believed for years now that Julia has had her eyes done… and maybe more. I'm glad that Julia isn't being judgy about those who do go under the knife, but I don't think that she's JUST "clinging to her good genes."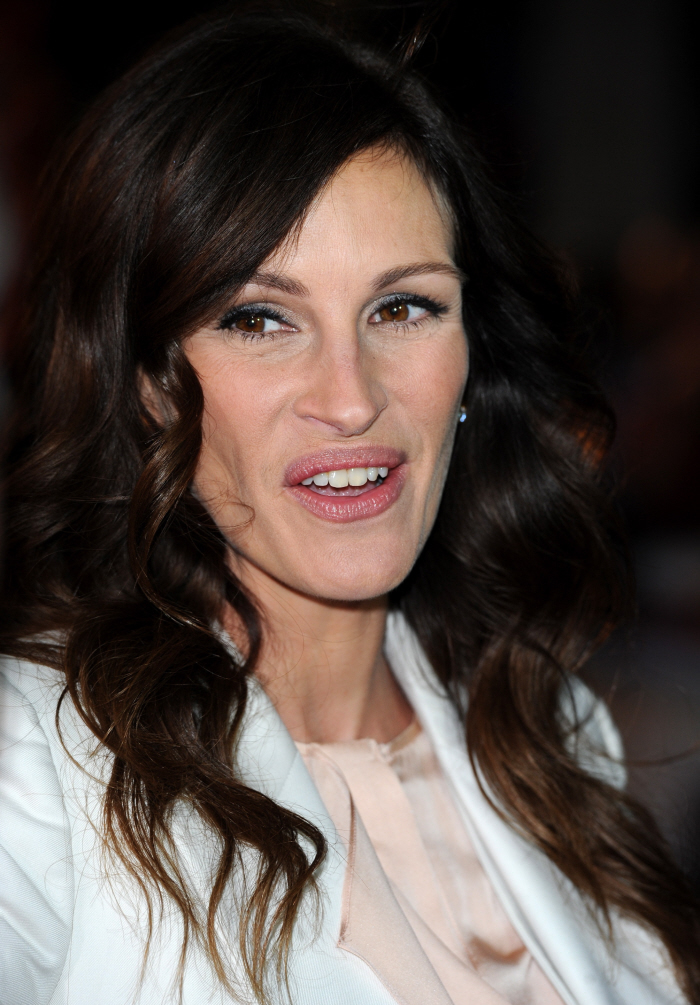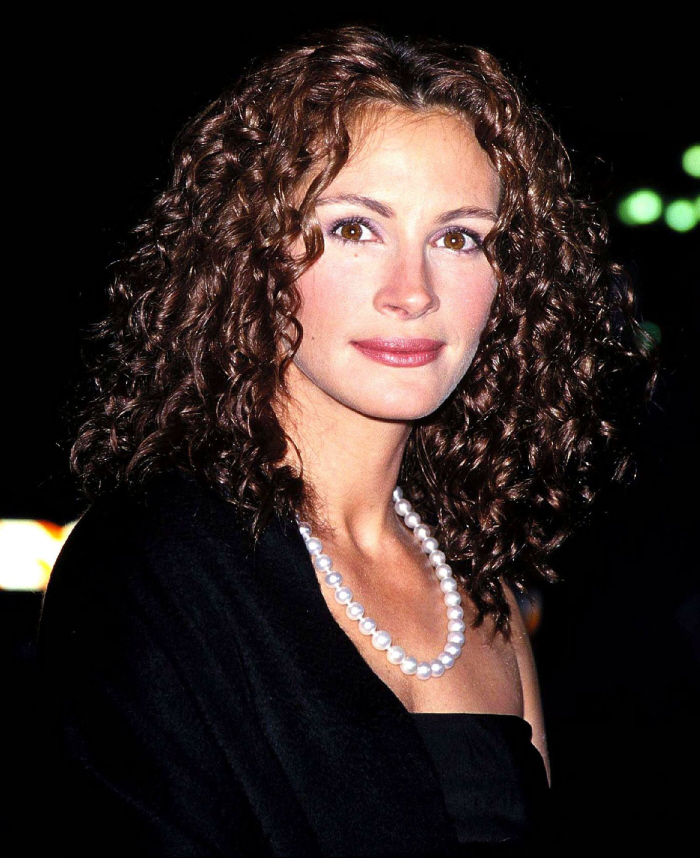 Photos courtesy of WENN.