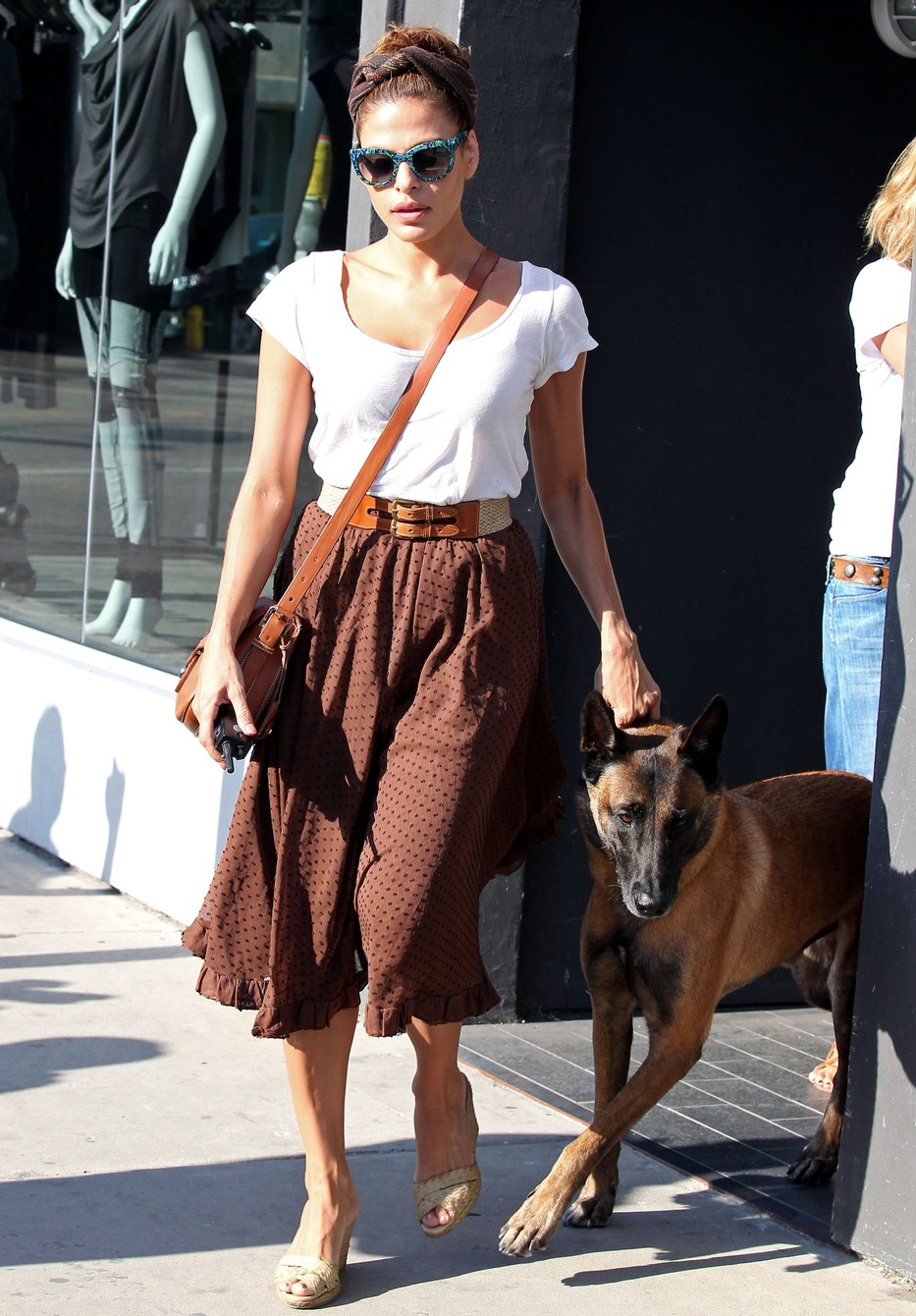 Here are some new photos of Eva Mendes and her GIANT DOG, shopping in LA yesterday with the help of Eva's stylist, Rachel Zoe. First of all, I forgot that Zoe was Eva's stylist. That's… odd. Zoe's clients include Cameron Diaz, Kate Hudson, Anne Hathaway and Jennifer Garner. I guess Eva Mendes would be at that kind of level of "fashion girl" but it still seems kind of weird to me. Two, we really need to talk about Eva's dog.
I really didn't know Eva had a big dog. I thought Eva merely looked after Ryan Gosling's Mohawked puppy George when Ryan was away. I'm sure Mendes-Gosling know-it-alls will yell at me and tell me OF COURSE Eva has always had a giant dog, but I seriously didn't know. As for the dog – he's awesome. I love big dogs, probably because I've always been a dog-mom to a big dogs. My monster is bigger than this puppy, but not by much. I like when a woman has a big dog – a big dog makes you feel safe, he'll make you feel like at least someone has got your back.
But I'm bothered by the fact that Eva didn't seem to bring a leash for her big dog…? She seems to be pulling on his collar (kind of choking him) for the short walk from a building to the car. I know that stance very well – the dog is strong enough to rip her arm off, so she's doing a preemptive "You better behave" choke-hold on her dog – which is good for the paparazzi, because the dog could conceivably go buck-wild on them. I'll admit, I've done this before, mostly when my dog was misbehaving and I was leading him into the house (where he would get a thump on the snout and a "BAD. DOG."). But if Eva brought her puppy out into the world, into an office building or store or something…? Why not just bring his leash, you know?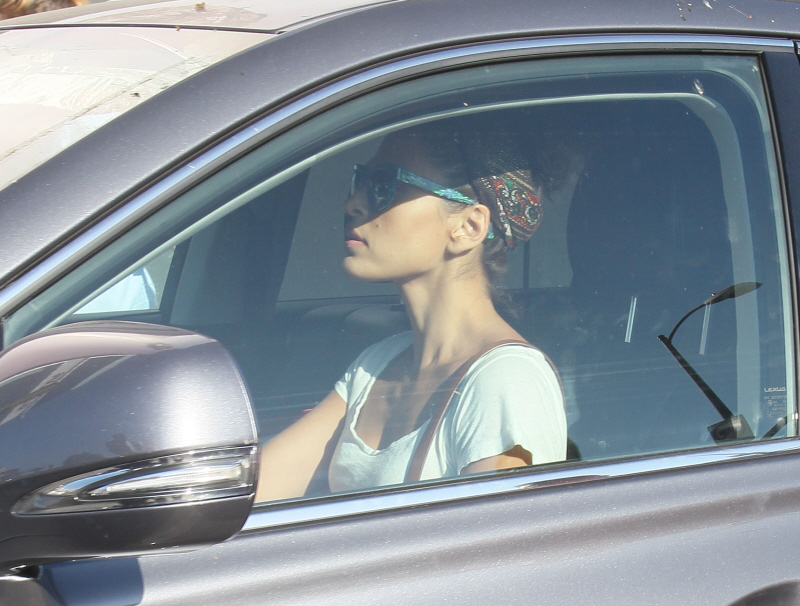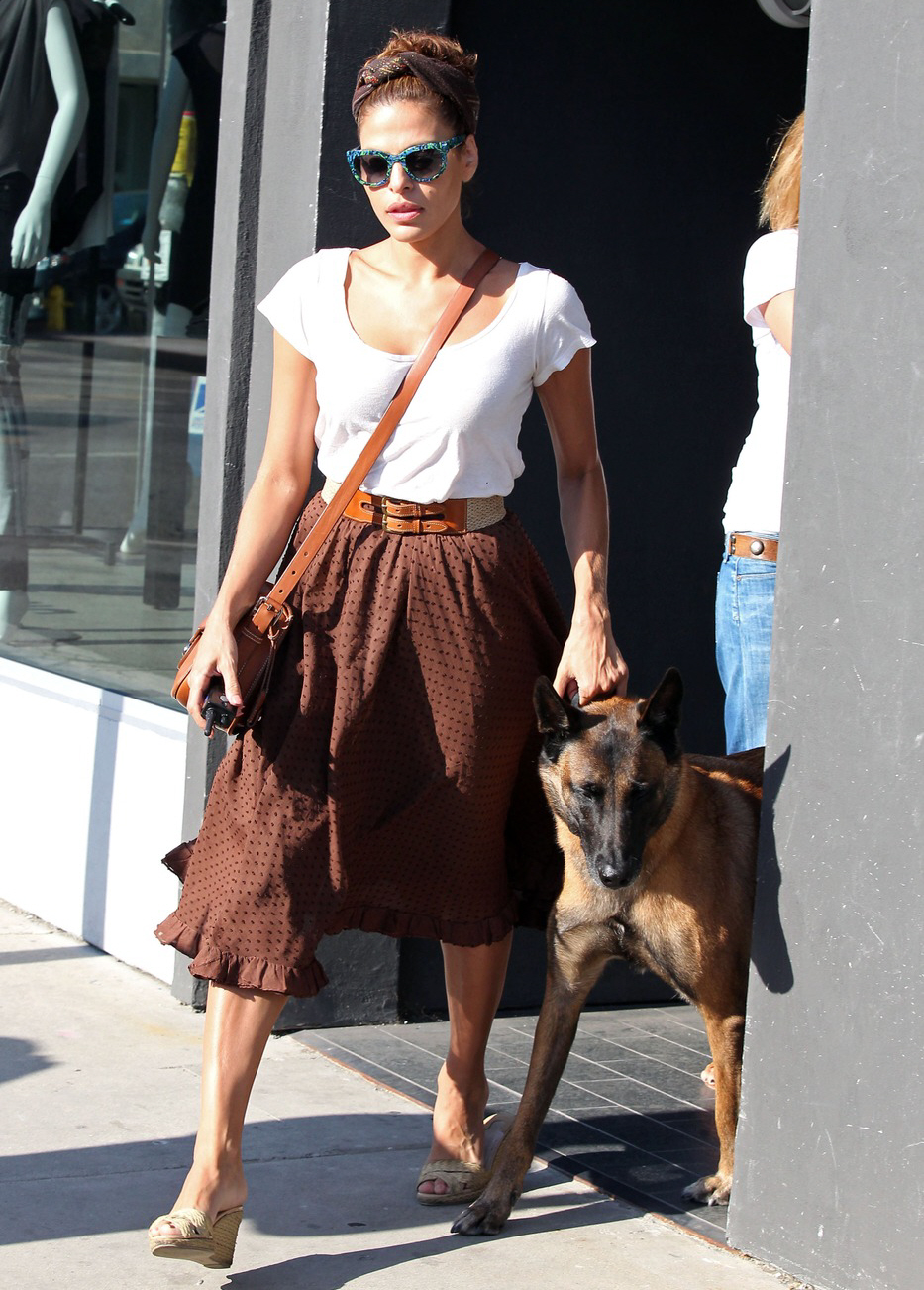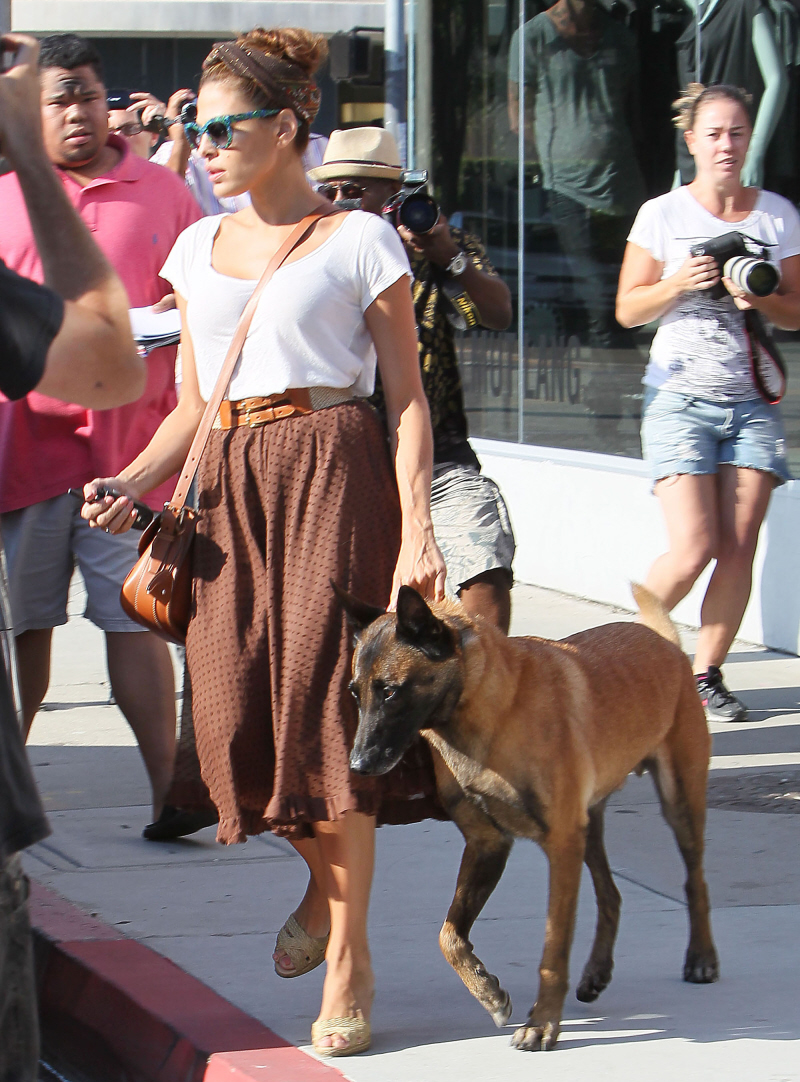 Photos courtesy of WENN, Pacific Coast News.