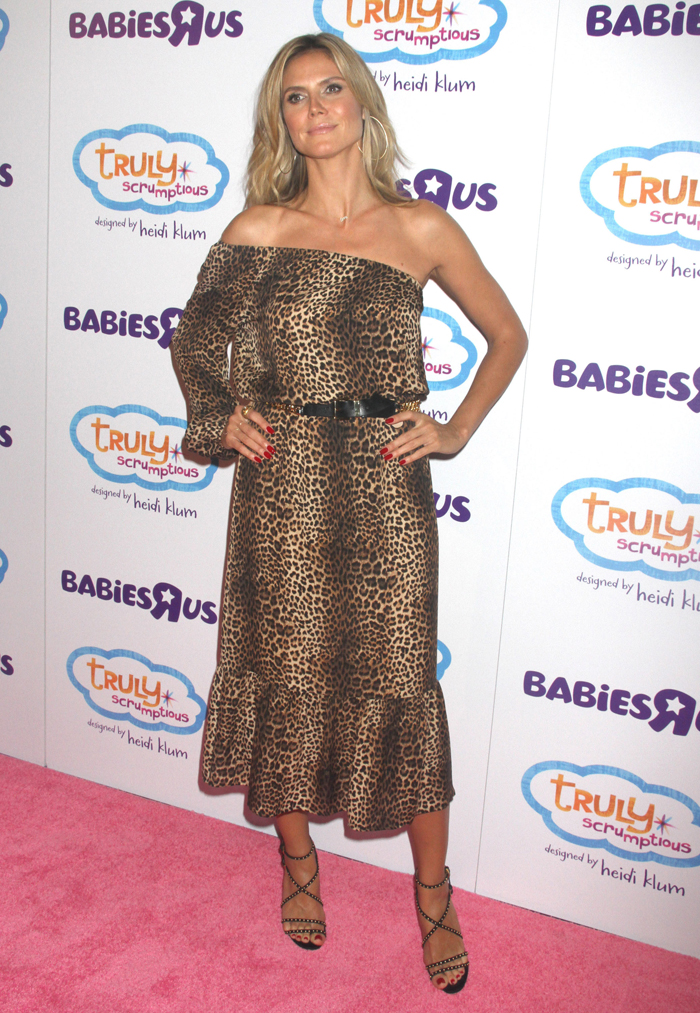 Here's Heidi Klum debuting her "Truly Scrumptious Collection" at Babies 'R Us in New York while wearing an outfit that would make Snooki proud. Seriously, Heidi is rocking the "Jersey Shore" leopard print and fake tan so hard, and all she's really forgotten is the glitter. Maybe next time.
The real story here though is that things are heating up in the battle between Heidi and Seal for custody of their four children (three of them being the couple's bio kids and the eldest being Heidi's daughter that Seal formally adopted). Yes, we all thought the divorce would be a civil one, but the couple separated in January, and there's no signs of a settlement anytime soon. In April, Heidi formally filed for divorce and asked for primary custody, but Seal has been adament that he will settle for nothing less than joint custody. That same month, Heidi was rumored to be banging co-star Thomas Hayo (on "Germany's Next Top Model"), and it really looked like they were more than just friends since Hayo was spotted feeding Heidi food off his plate in public. Too soon.
Now a story in this week's Star says Heidi has decided she's going to fight for primary custody even though she was going to agree to joint. What happened? Well, Heidi is angry that Seal used some personal photos of their children in a commercial. Also, Heidi is irritated that Seal has been casually dating women (he was spotted kissing Delta Goodrem backstage at an awards show). Of course, I still side with Heidi on the issue of Seal's violent temper, which is evidenced by him pushing her and needing to be physically restrained by security as well as Tatjana Patitz's confirmation that Seal's not a terribly nice person. But never has Heidi alleged that Seal is a danger to their children. She's only making issue of this other seemingly extraneous stuff. Here's a photo of Seal with his kids in New York City in July as well as the details from Radar Online: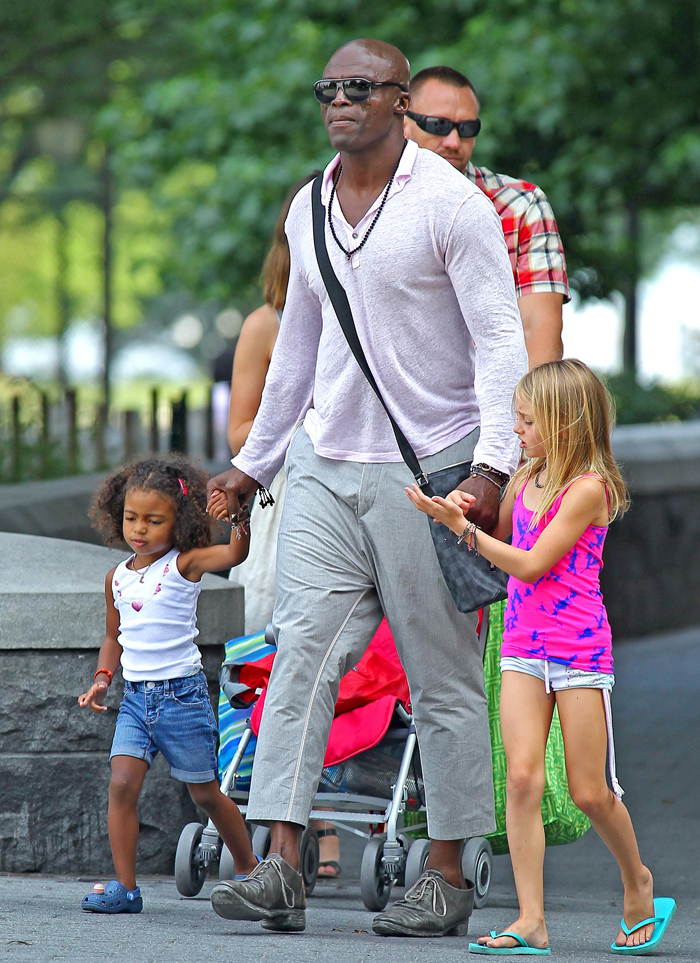 When they first split in January it was hoped that Heidi Klum and Seal's unexpected divorce would be amicable for the sake of their children, but sadly now the gloves are coming off and things are heating up, the new issue of Star magazine is exclusively reporting.

Seal has since countered the super model's request for primary physical custody by demanding that they both get equal time with the kids, and has also contested Heidi's claim that there weren't any joint assets that needed to be divvied up, Star reveals. Seal is worth $15 million, Heidi $70 million — so a lot is at stake.

Both those legal battles are still being fought and now a third disagreement is thrown into the mix after Seal used intimate shots of the children — Leni, 8; Henry, 6; Johan, 5; and Lou, 2 – in an ad campaign for a Leica digital camera without Klum's permission.

"Heidi felt that the children had gone through enough since their parents split, and she didn't want their private moments out there for the world to see," said an insider. "But Seal maintained he had every right to use his personal photos – and, moreover, that it was a done deal and out of his hands."

The German model hired a lawyer to demand that Leica retract the video and within days it was taken down.

"Heidi isn't trying to cause trouble," revealed the friend, explaining that Heidi has always tried hard to keep her children out of the spotlight. "She's just trying to protect her brood. Since she filed for divorce from Seal, hes been out with more than one young woman, whereas Heidi hasn't dated at all."

Despite a number of reports that the reality host has been dating Germany's Next Top Model executive Thomas Hayo, she has denied they are anything but coworkers.

"She's not interested in beginning another relationship right now. Her primary goal is getting the kids through the divorce and making sure they are healthy and happy," the source said.
[From Radar Online]
First off, Seal did a questionable thing by using photos of his kids in a commercial without at least notifying Heidi that he was going to do so. At the same time, it's odd that Heidi is upset about "private moments" being revealed when she and Seal were Mr. and Mrs. PDA while they were together. It's different for the kids, I get that. But it's still an unexpected thing for Heidi to take issue with after all these years of sticking her tongue down Seal's throat in public. Just saying.
Secondly, Heidi really doesn't have a right to try and assert primary custody based on the fact that Seal's been seeing chicks. Was he actually parading these chicks around naked in front of the kids? Doubtful. Heidi really has no leg to stand on if she's merely complaining that Seal is dating other women. At times like these, I'm reminded of that classic "Beverly Hills 90210″ moment when Dylan McKay said to Brenda Walsh, "The fact of the matter is you gave up any right to ask me questions about my sex life when you decided you didn't want to be a part of it." To which my father remarked, "He's absolutely right." And then I hid my face in a couch cushion.
Oh, and Heidi has been posting bikini photos on her Twitter account. Here she is in Sardinia.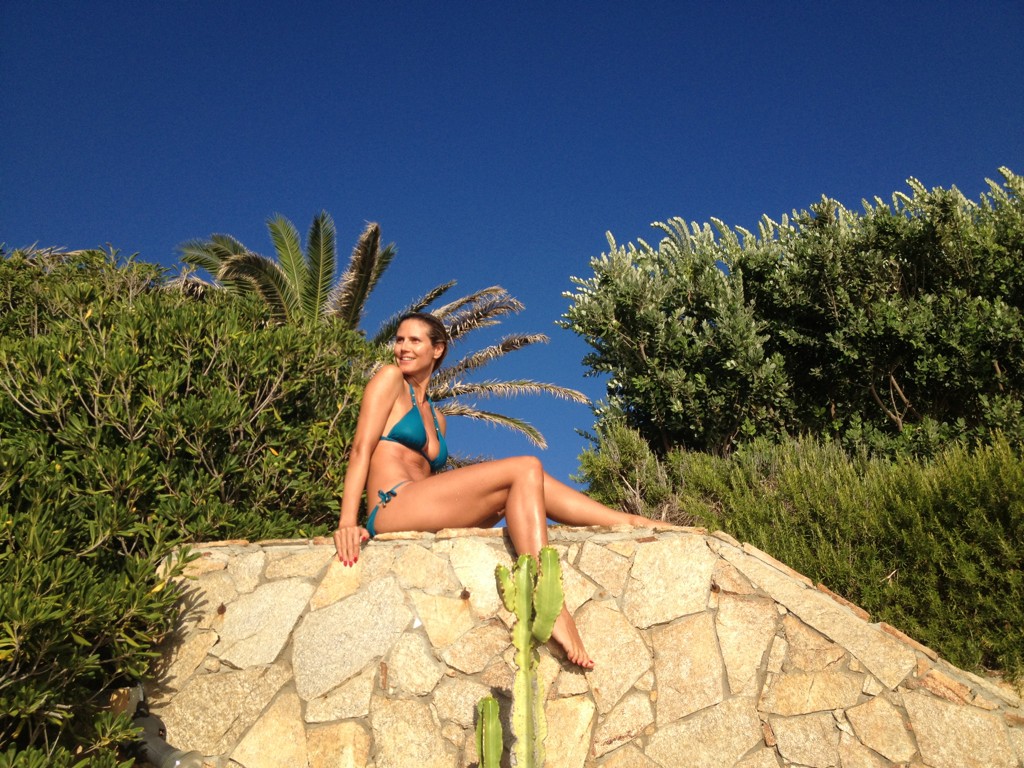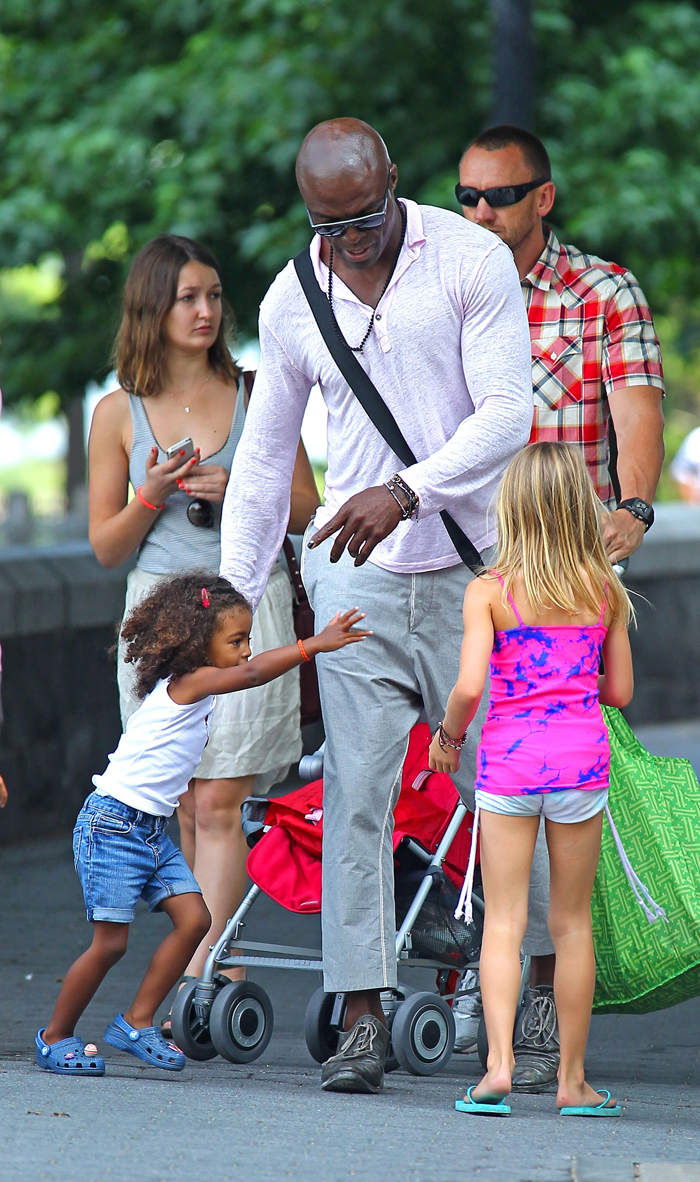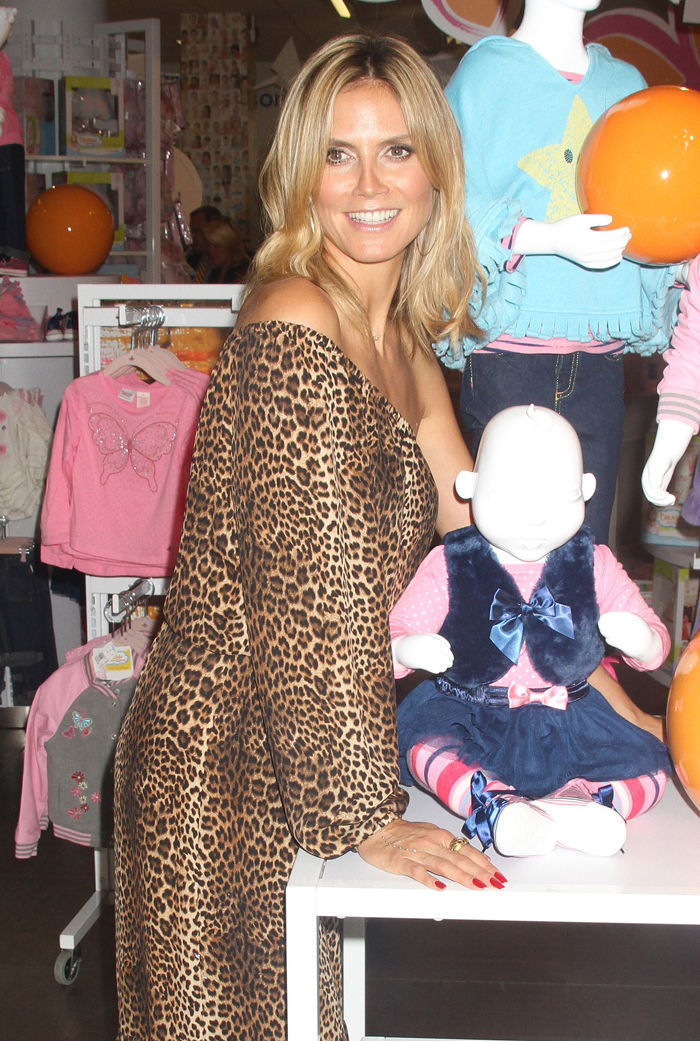 Photos courtesy of Fame/Flynet