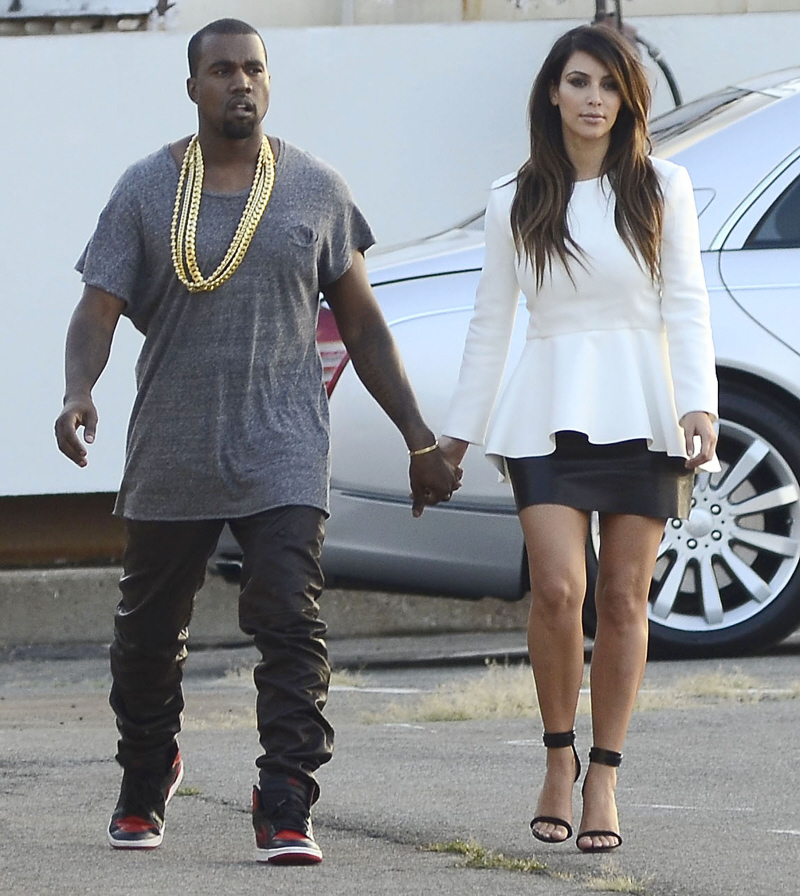 These are photos of Kim Kardashian and Kanye West in New York City (Soho to be exact) over the weekend. The leather skirt photos are from Saturday and the boot photos are from Sunday. On Sunday, they apparently took a helicopter into Westchester to look at houses – perhaps a little Westchester love nest for Kimye? Perhaps. I know y'all are going to hate on her boots (I think they're Givenchy), but I loved those boots on Miranda Kerr and I kind of like them on Kat-face. I want to try those boots. But that outfit is hideous. Ugh – 'Ye needs to do a better job styling his girlfriend. He also needs to do a better job of making sure that his girlfriend isn't Mean Girl'd by his BFF's wife. According to a new report in the NYDN, Beyonce is no longer pretending to be friends with Kim. This is epic, of course.
Love can conquer all — unless "all" is Beyonce. Despite Kim Kardashian's repeated attempts to befriend Bey, a source tells Confidenti@l that the 16-time Grammy winner gave Kardashian a serious reality check on Saturday night.

A source at the Made in America Festival in Philadelphia, where both Beyonce and Kardashian were supporting their musical men, tells us, "Kim and Beyonce barely spoke to each other."

Adding, "They were on opposite sides of the stage. Beyonce didn't even acknowledge [Kardashian] was there until the concert was almost over."

The situation was made extra awkward since Kanye West, Kardashian's fling of nearly five months, and Jay-Z are best pals. West was even a surprise performer during Hova's set that night.

But we hear it wasn't just Beyonce giving the cold shoulder this time around. "(Kardashian) didn't make any efforts to go speak to Beyonce either," the source says. Instead, she spent her time hanging out with best friend Jonathan Cheban and West, when he wasn't performing.

Eventually, the women "made small talk in the dressing room, but you could tell Kim was uncomfortable. She clung onto Kanye the entire time and didn't say much," according to a second source.

"(Kardashian) was talking to Jonathan, and Kanye was talking to Jay-Z and Beyonce," the insider says, adding that Kardashian did tell Jay-Z how much she loved his show.

Despite the quiet cattiness, Kardashian and Beyonce could have bonded over the fact that both ladies are watching their waistlines.

As Confidenti@l recently reported, Kardashian is trying to downsize her famous derriere to fit into West's fashion line. The insider says Beyonce had chef Anthony DiRienzo from STARR Restaurants, whose eateries Buddakkan and Morimoto had a VIP tent for celebrities at the show, prepare a dairy-free meal for her, including a chicken quesadilla with no cheese and watermelon tomato salad. Jay-Z and Beyonce were such fans of the grub, they asked for a doggy bag to take aboard their private jet Sunday.
So they went from fast friends to cold-shouldering to outright Mean Girling in just a few months. My take on the situation is that Beyonce was simply being "nice" to Kanye's girlfriend because she wanted to go along and get along, and then Bey faced the wrath of her fans and friends who didn't want to see her taint her "Luxury, Exclusivity" Beyonce Brand with a Kardashian friendship. While I think Kim would really, really love to be friends with Bey, I kind of doubt that Kim is crying Botox-tears over this one, honestly.
Oh, and remember how Kim said she wanted to be the first reality star to get a star on the Hollywood Walk of Fame? She was shut down by the Chamber of Commerce, whose spokesperson told media outlets, "Part of criteria in being honoured is receiving awards such as Emmys, SAG Awards, Oscars… in the category of television, live-stage performance or motion pictures. And they have to have a career in the business of acting for five years or more." Dude. I know a lot of Kardash-haters are throwing confetti, but seriously, let's not act like the Walk of Fame really means much at this point.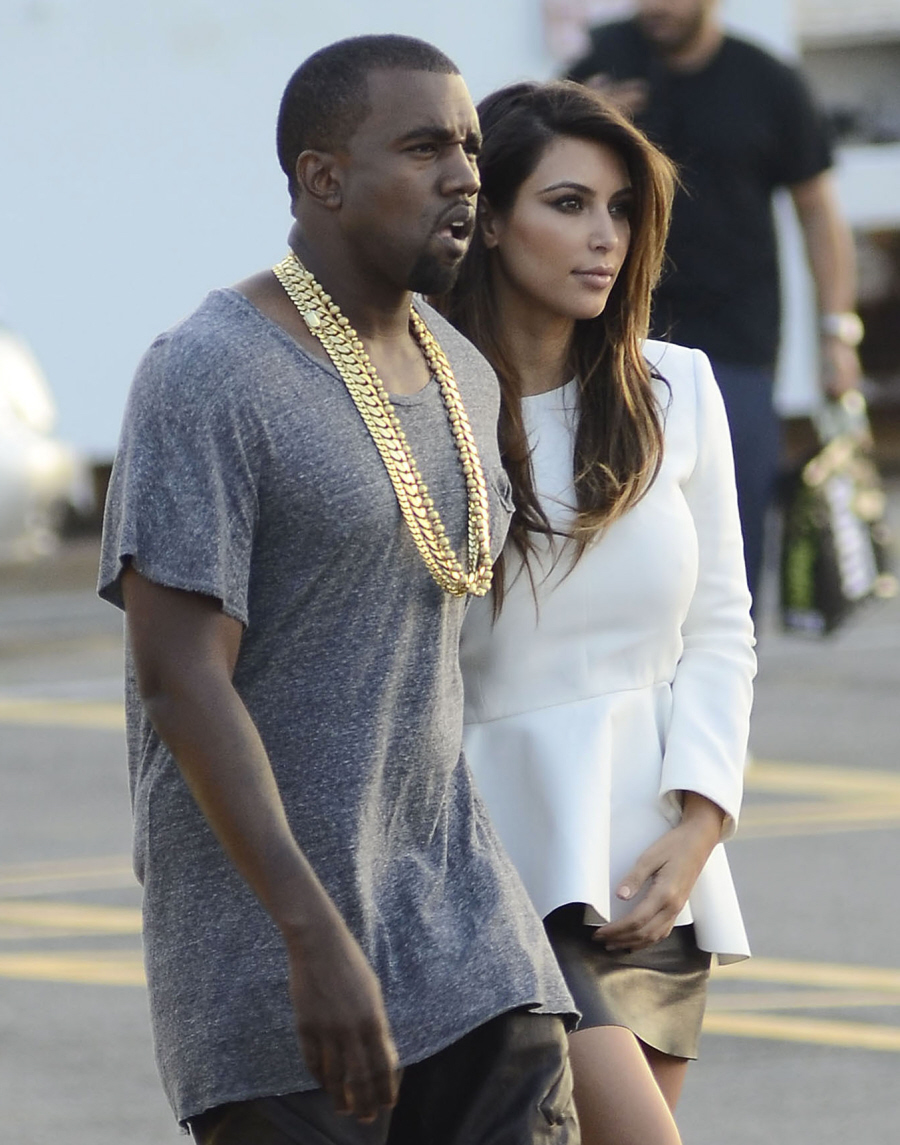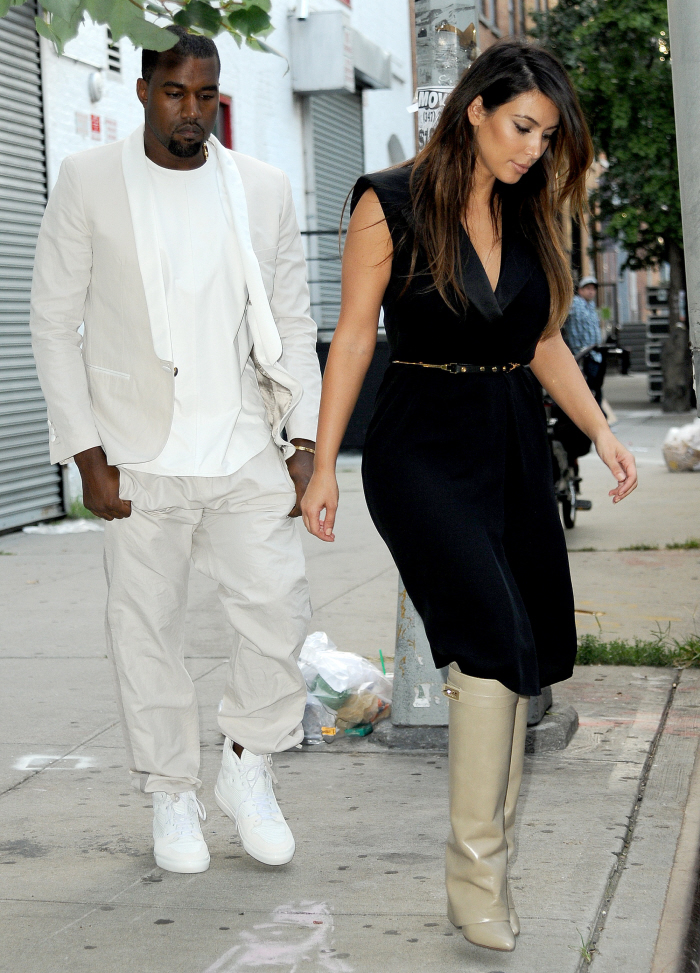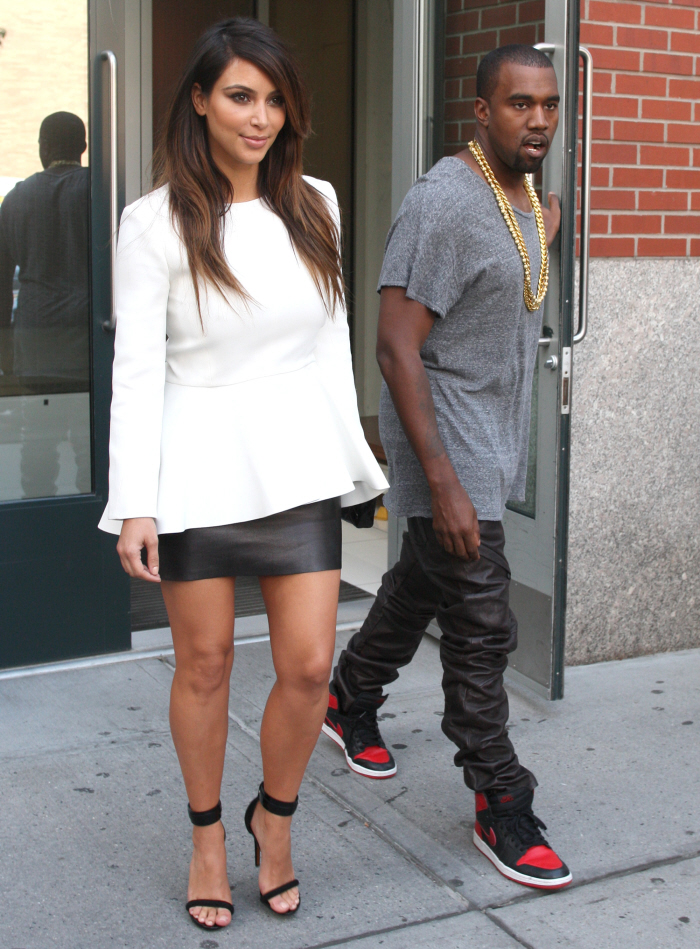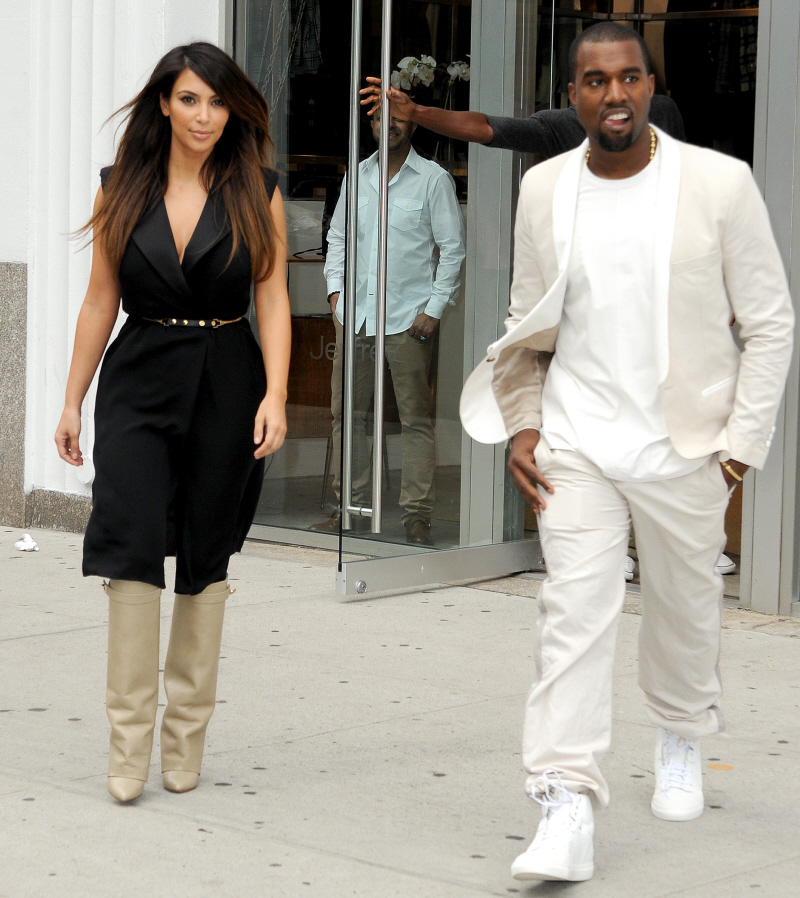 Photos courtesy of WENN.