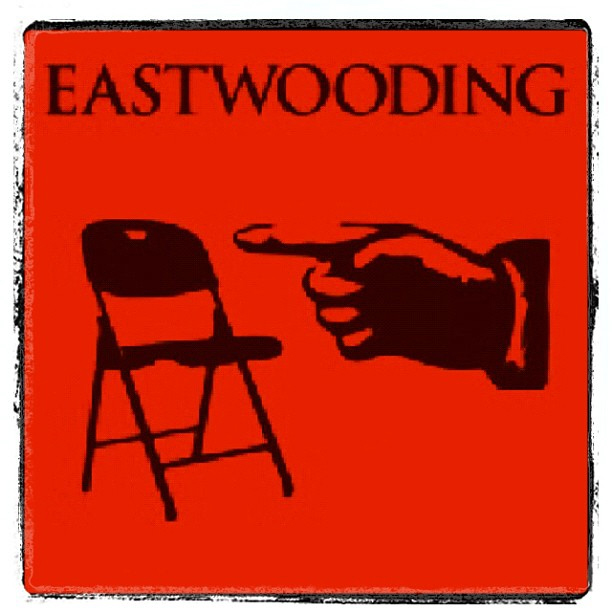 As we discussed last Friday, Clint Eastwood's speech at the Republican Convention will go down in pop culture history. Maybe not political history, although win or lose for Mitt Romney, I'm sure the "Yelling At Invisible Obama" thing will definitely be including in many memoirs and political tell-alls about the 2012 campaign. Now that we're several days past Clint Eastwood's speech, was it really that bad? Was it a "game changer"? Eh. Not really, in my opinion. Making Sarah Palin the vice presidential nominee was a "game changer" – having Clint Eastwood yell at a chair during the final night of the Republican convention (IN PRIME TIME!) was just a really awful PR mistake and a moment of pop culture infamy.
As for the infamy… I've included some of my favorites in this post. "Eastwooding" quickly became a meme, and there are lots of Twit-pics and Instagram photos of people pointing and blaming empty chairs, which were funny for the first day. So, what did Visible Obama (otherwise known as POTUS) think of Clint Eastwood and Invisible Obama? The President was kind. Turns out, he's a Clint fan.
Acclaimed actor and filmmaker Clint Eastwood criticized U.S. President Barack Obama while giving a lengthy, unorthodox and divisive speech at the Republican National Convention August 30, but the commander-in-chief hasn't lost respect for the Hollywood icon, 82.

"I am a huge Clint Eastwood fan," Obama, 51, told USA Today while traveling to Iowa aboard Air Force One Saturday. "He is a great actor, and an even better director. I think the last few movies that he's made have been terrific."

During Eastwood's 12-minute improvisation, the actor pretended to have a conversation with Obama by addressing an empty chair. "I've got Mr. Obama sitting here. I was going to ask him a couple of questions," Eastwood told Republican presidential candidate Mitt Romney's supporters. Obama's campaign staff responded by tweeting an image of the married father-of-two sitting in his presidential chair with a very clear message: "This seat's taken."

When asked point blank by USA Today if he was offended by Eastwood's "interview" at the Republican National Convention, Obama smiled and said, "One thing about being president or running for president — if you're easily offended, you should probably choose another profession."

Eastwood's bizarre speech befuddled many stars, including Adam Levine and Olivia Munn. "Clint Eastwood has gone f—in' nutterbutters yo," The Voice's Levine, 33, tweeted. "Clint Eastwood was talking to an empty chair at the RNC," Newsroom's Munn, 32, wrote. "No, that's not the set up to a joke. It's not even a joke."

Obama assured USA Today he has no intention of pulling a similar stunt at the Democratic National Convention in Charlotte, North Carolina, September 4. "I think we'll be playing this pretty straight," he said.
I think Pres. Obama's response is smart. At face value, he was nice and he complimented Clint as an artist and didn't feel the need to respond to Clint's politics. But by commenting at all, Obama has extended the story and now everybody, from gossip blogs to legit newspapers, gets to recap the RNC's disastrous move to have Eastwood speak at the convention. Do you think some of the speakers at the Democratic National Convention will have some fun with Eastwooding? I do. But probably not in prime time, and I doubt/hope it won't be any of the major speakers.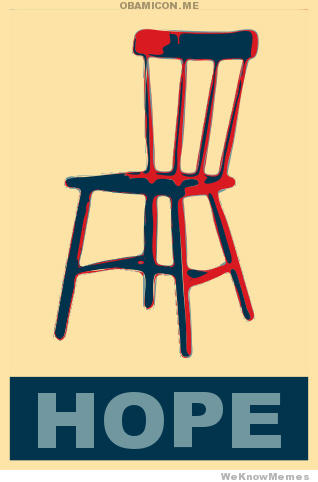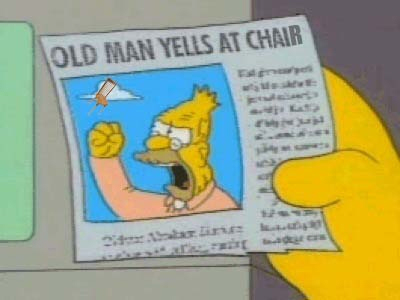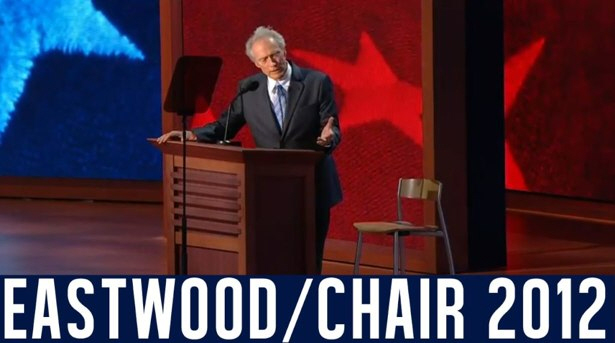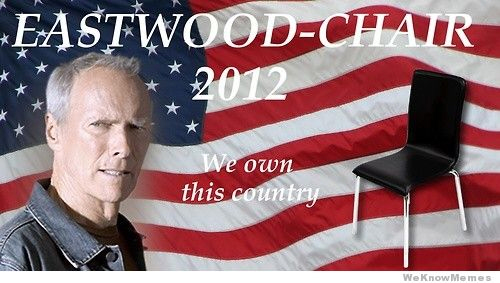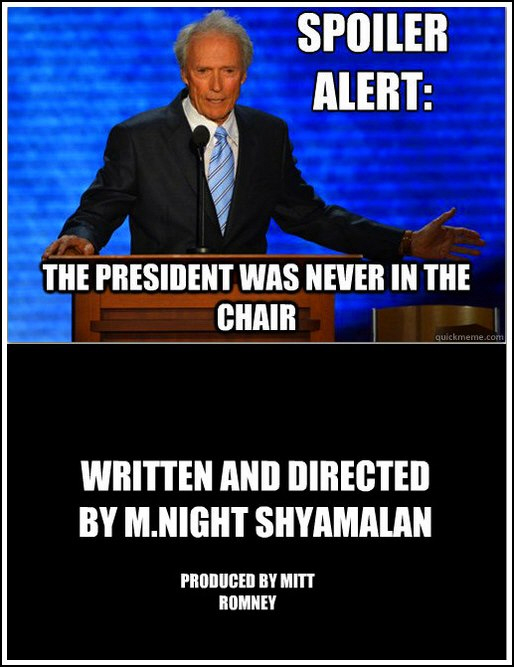 Eastwooding Memes courtesy of Mashable, other sources..