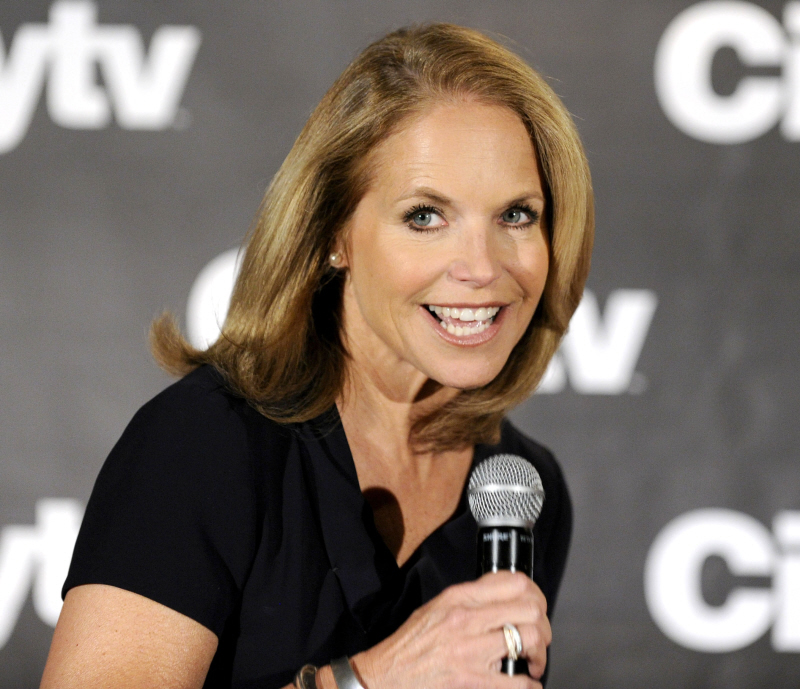 Duchess Kate's weight has seemingly been in the news for years now. I can remember when Prince William dumped her in 2007, and Kate reemerged in the London nightlife scene suddenly looking dramatically slimmer – and the UK press praised her for it. Then as soon as Kate and William got engaged in 2010, it seemed like Kate's weight loss became even more dramatic. Thankfully, after more than a year of marriage, her weight did seem to stabilize a bit – although she occasionally wears outfits that seem to accentuate her super-skinniness, so it's still being discussed widely in the public sphere. But noticeably absent from the discussion is someone big, someone major coming out and saying, "Damn, Kate looks really, really skinny. Almost too skinny." Katie Couric has filled that void.
Katie Couric has launched an extraordinary attack on Kate Middleton and claimed that she is 'getting too thin'. The TV show host said that the Duchess of Cambridge needed to put on some weight – or she might not have her as a guest on her new programme. Couric also renewed her attack on her former employers at CBS and said she should have been 'more circumspect' about working with the company.

Her comments about the Duchess are likely to cause outrage at Buckingham Palace which granted her extensive access to the Royal family during a recent special for ABC News, where is a special correspondent. She made them during the filming of the first episode of her new chat show Katie in response to audience questions about who her dream guest would be.

Couric said that Kate would be her choice but there was one issue: 'I think she's getting too thin.'

Kate reportedly lost 10lbs and went from a size eight to a size six in the weeks before her marriage to Prince William in order to fit into her wedding dress. She was reportedly on the Dukan Diet which limits those on it to just protein like fish during the first, most brutal stage.

This is not the first time Kate's weight has come us as other commentators have raised concerns she may be getting too thin, especially if she wants to have a baby. The Royal Household has also been sensitive to weight issues since 1995 when Princess Diana publicly admitted that she suffered from bulimia and made herself vomit after eating. When interviewer Martin Bashir asked her what the Royal Family thought of her problems, Diana replied: 'They thought it was a waste of food'.
I'm not sure if the Princess Diana mention or comparison is apt. For one, Diana was so much younger, and she struggled with bulimia in the early years of her marriage, even throughout her first pregnancy. For Kate… it feels like it's just about control for her. Like, she so controlled and so tightly wound that she's incredibly conscious about her food intake. I don't think she's bulimic, but if you told me she had some general food issues, I would believe you. Plus, the UK press keeps praising her, and you know all of the people around Kate are probably praising her slim figure too. It's not like she's surrounded herself with people who will be like, "Hey, a baked potato isn't the enemy, your royal highness."
As for Katie Couric and whether she should or shouldn't have said anything about Kate's figure. Ugh, I don't know. I'm somewhat relieved to hear a public figure say something negative about Kate because I just get tired of everyone falling all over themselves to praise Kate for her hair or whatever.
Some photos of Kate at the Paralympics. UGH THOSE WEDGES.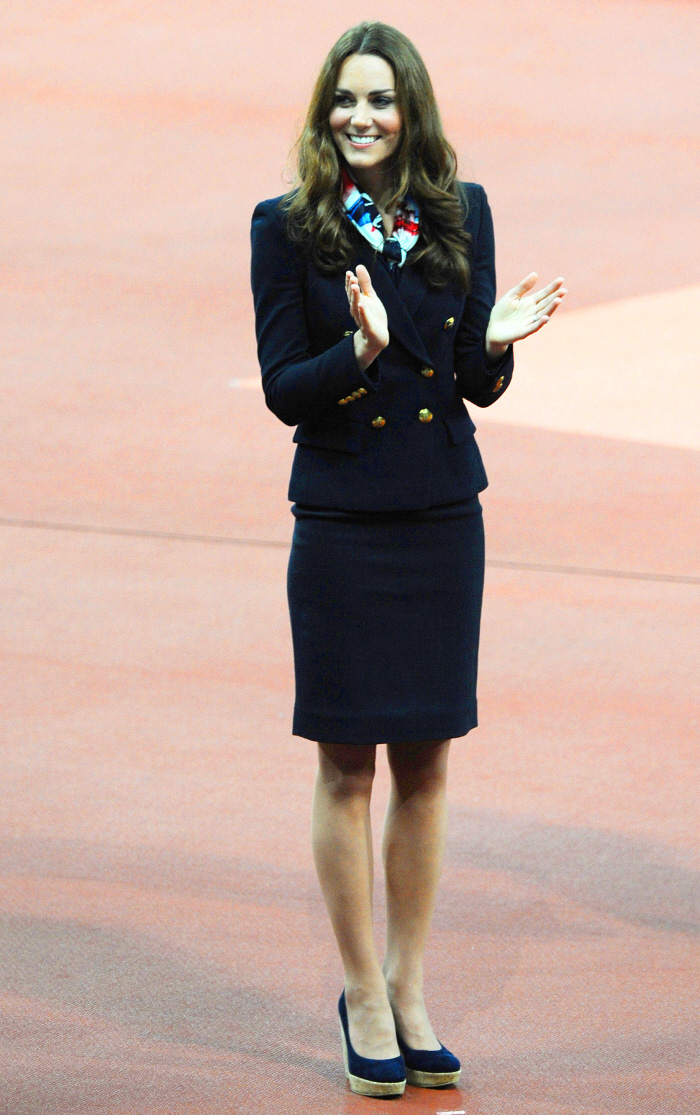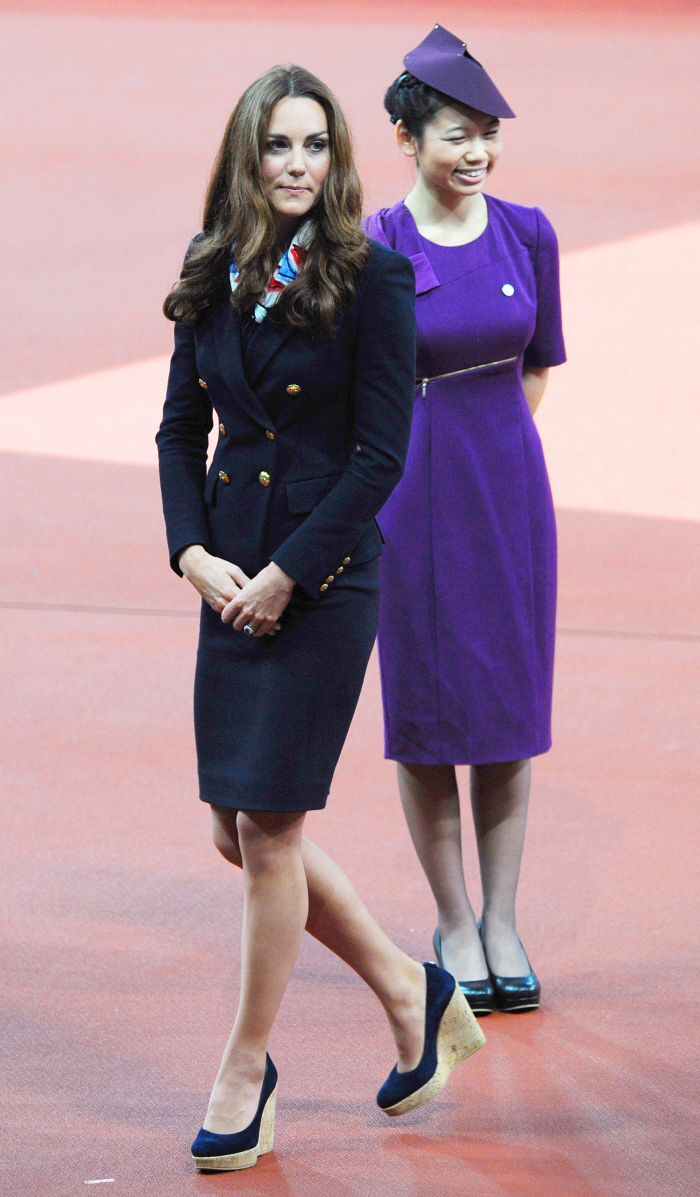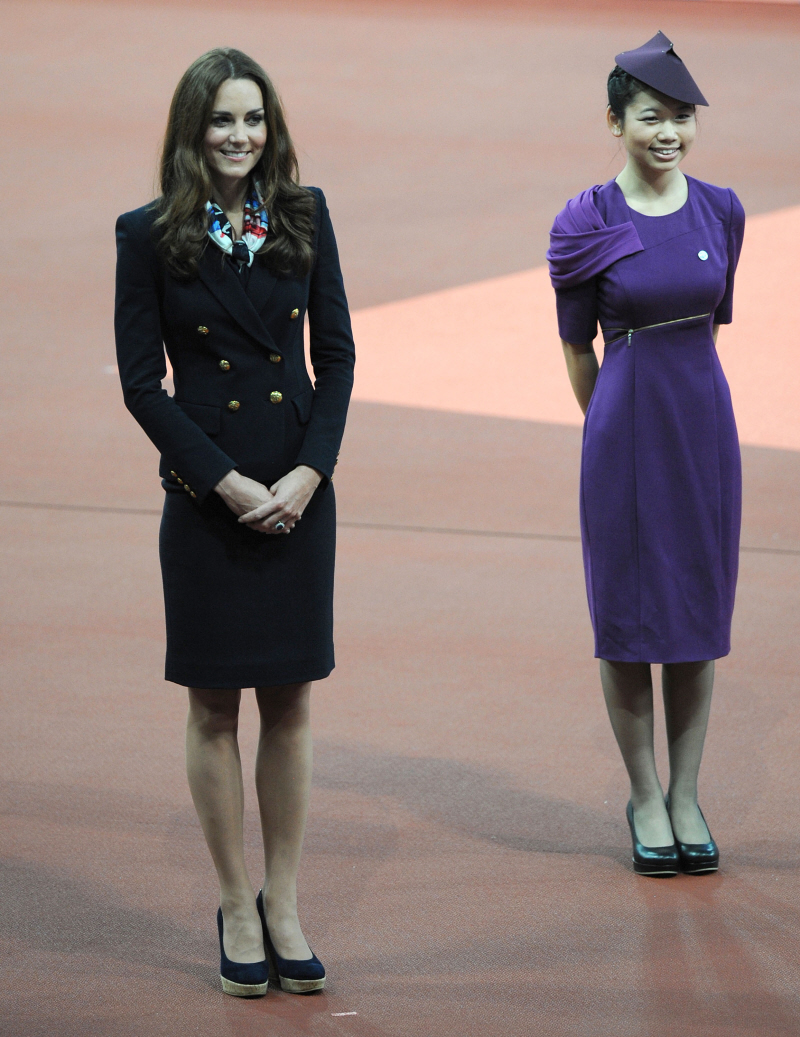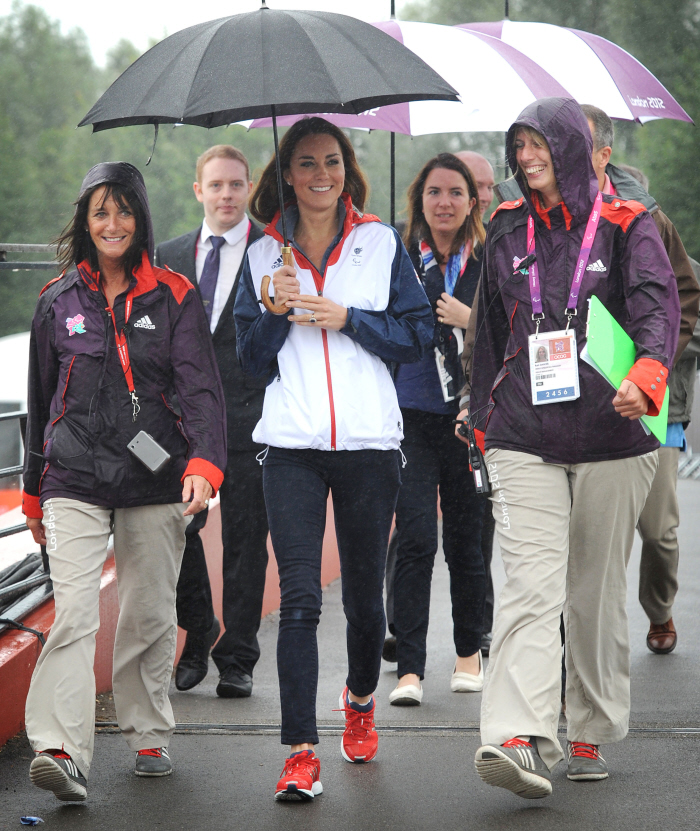 Photos courtesy of WENN.