Keira Knightley in pale pink Chanel at the 'Anna Karenina' premiere: lovely?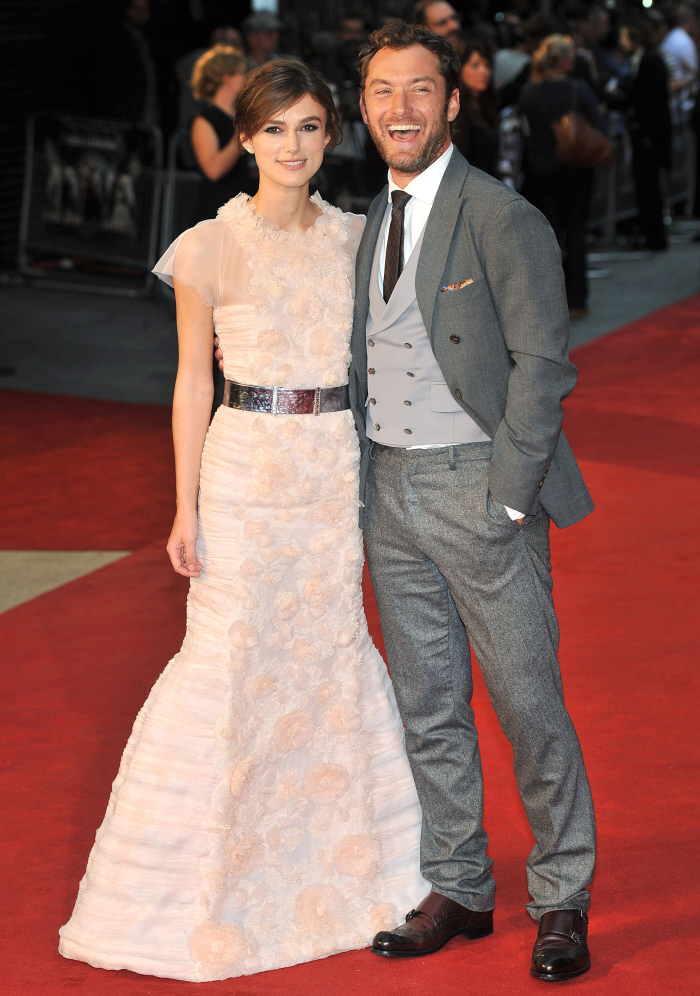 Ah, premiere photos! I was wondering how this fall and winter could compete with The Summer of Gossip, and these pics remind me of why fall is my favorite time – all of the big awards-season hopefuls come out to play, and it's a great time for premieres and fashion and big red carpet moments. These are photos from last night's UK premiere of Anna Karenina, which many hope will be one of the first big awards-season attention-getters. It helps that Keira Knightley has joined up once again with director Joe Wright, a much-celebrated collaboration which has previously yielded Atonement (which I hated) and Pride & Prejudice (which I loved). Wright has filled out the Karenina cast with actors like Jude Law, Aaron Taylor-Johnson, Matthew Macfadyen, Emily Watson and on and on. It looks good!
Anyway, back to the fashion. In this post, I'm just going to be discussing Anna and Alexei, otherwise known as Keira and Jude Law. Keira wore this pale pink Chanel gown which… ugh. No, now, I don't hate it completely. I want to fool with the design, make the skirt more flow-y and less like a bell. I want the sheer part of the top to be cut a different way too. So… yes, this is not my style at all, but I "get" that Keira loves her lace and her super-feminine, cake-looking gowns, so I will accept this. It's not terrible. It's just her taste.
But can we talk about Jude Law for a second? Dear God, he looks GREAT. What has been doing? What's changed? Is it the power of a new rug? Maybe some new plugs? Or has his hairline not been enhanced at all? Did he just get a good night's sleep and maybe a really great facial? And together with Keira… my, they make such an attractive couple. If Jude was a little bit younger and Keira was a little bit older, I would say that these two might have had a really powerful connection. Keira likes 'em pretty, and Jude likes 'em small. It would have been a match made in heaven.
Shall we watch the trailer again?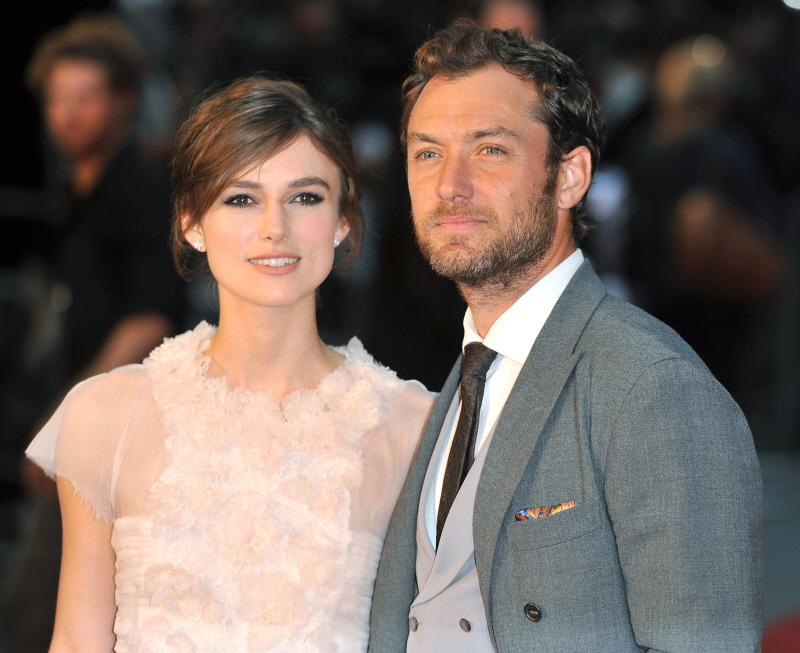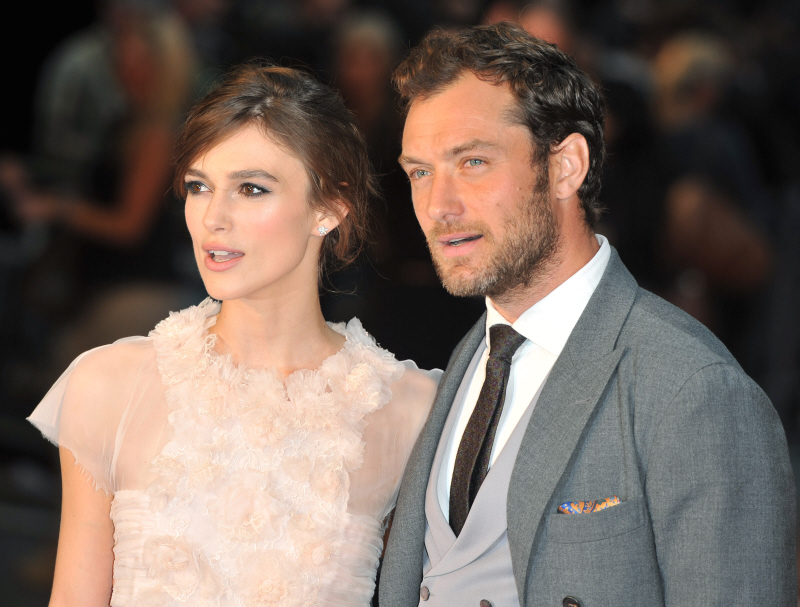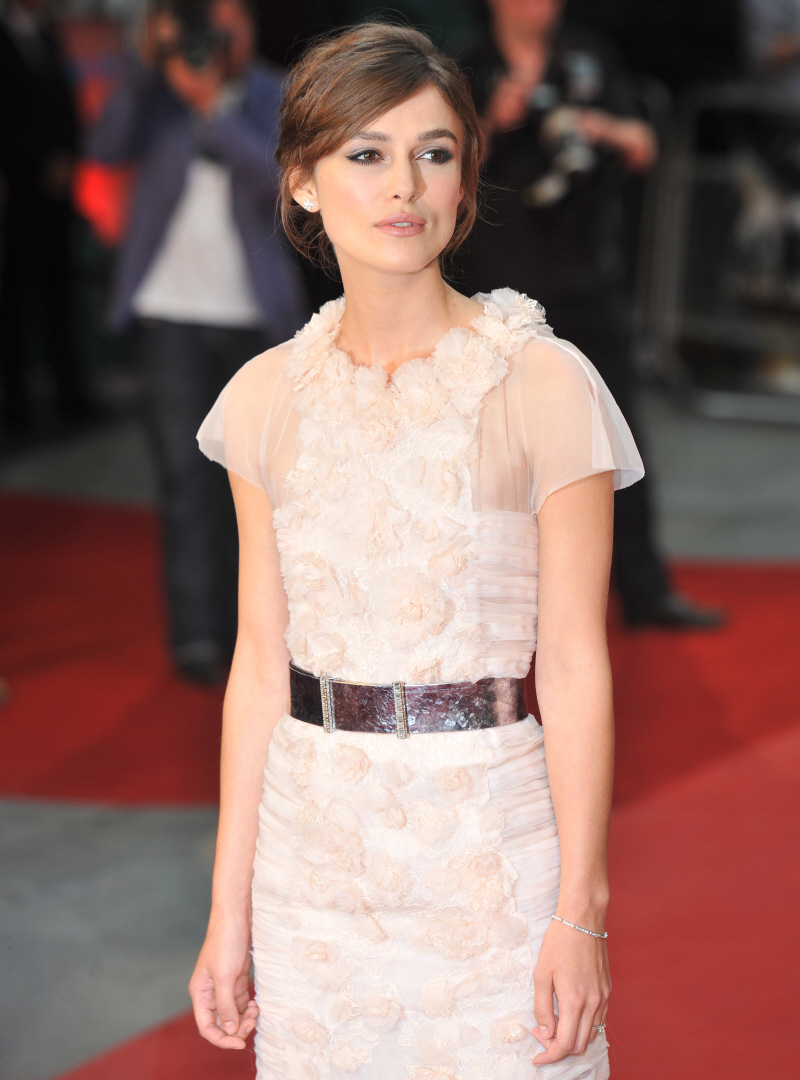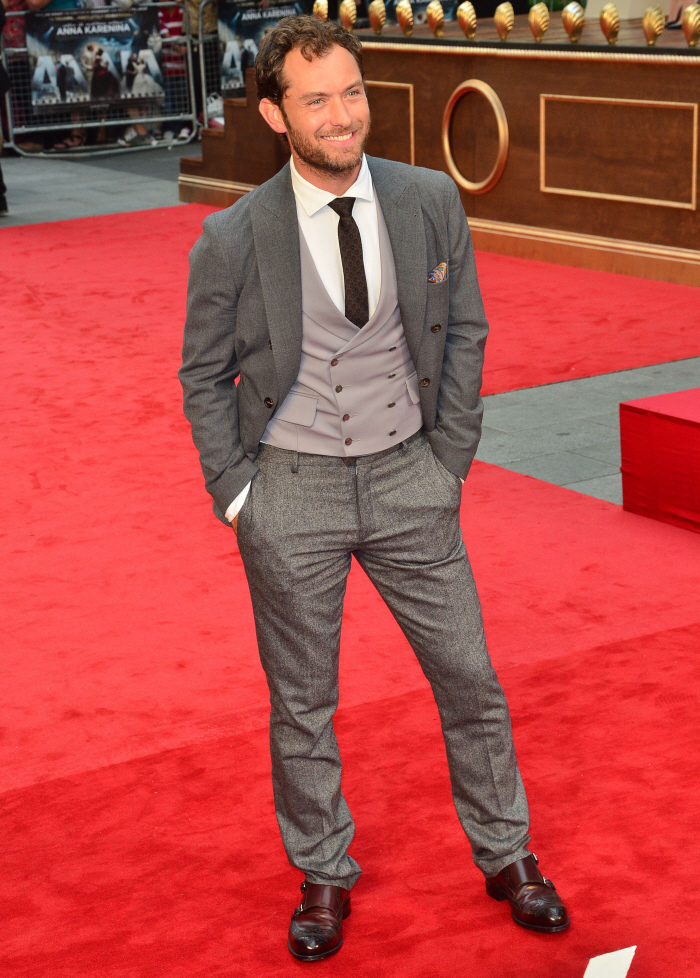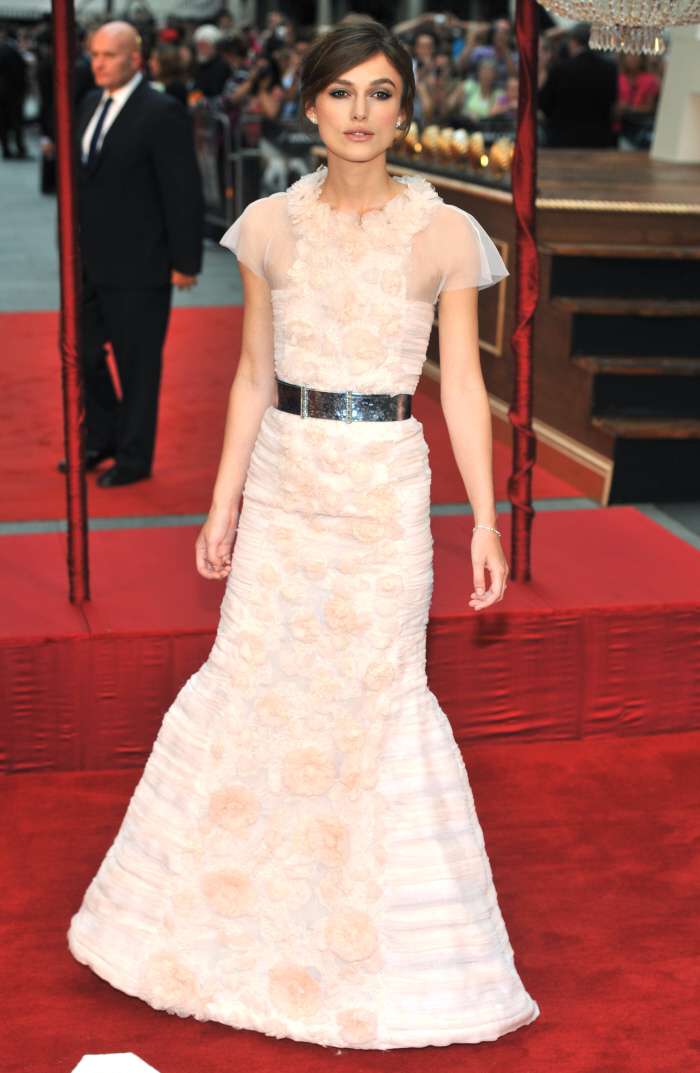 Photos courtesy of WENN.

Written by Kaiser

Posted in Fashion, Jude Law, Keira Knightley

- Who butchered the National Anthem? [D-Listed]
- Rob Lowe never ages [Lainey Gossip]
- What is Vanessa Hudgens wearing? [Go Fug Yourself]
- Summer guide to reality TV [Reality Tea]
- Game of Thrones recap [Pajiba]
- Tan Mom's music video [Buzzfeed]
- Amanda Knox is broke [Starcasm]
- Backstage at the Billboard Awards [Popsugar]
- Miley is still stuck in the 90s [Popoholic]
- Blind Items revealed: Adam Levine [CDAN]
- Hugh Hefner bought Crystal Harris a house [Celebslam]
- What happened to Aimee Teegarden? [The Blemish]
57 Responses to "Keira Knightley in pale pink Chanel at the 'Anna Karenina' premiere: lovely?"