Kanye West has complicated feelings about his use of the word "bitch"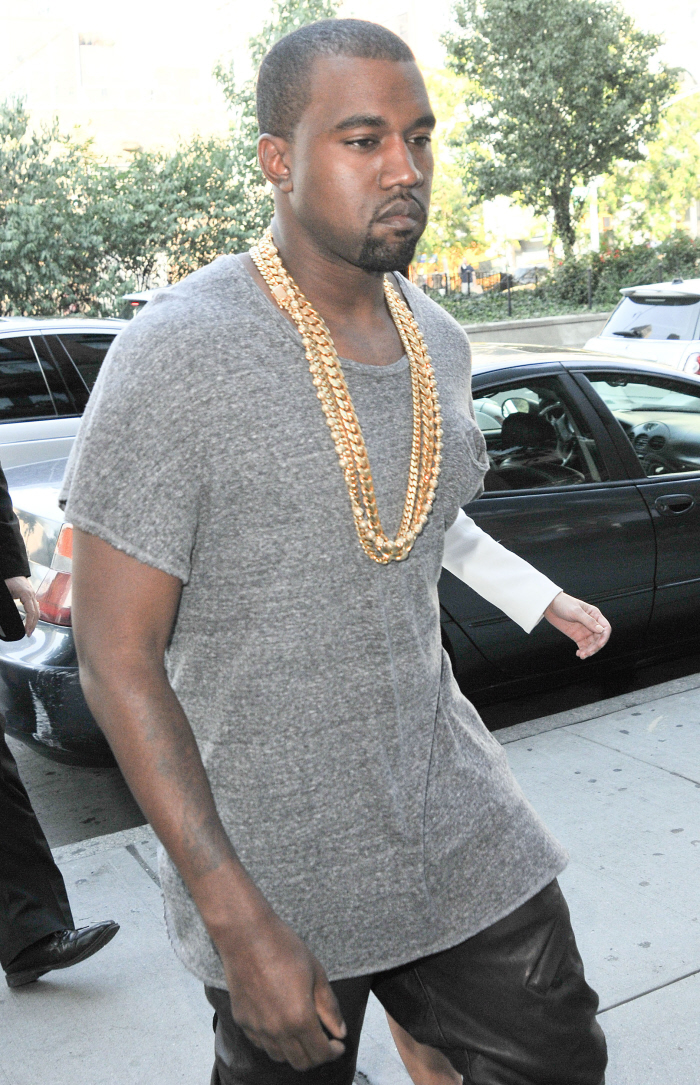 I like a good feminist analysis in general, and I've been known to spend an hour here or there reading the latest feminist treatise. But sometimes… it's hard to explain without feeling like I'm selling out my gender. Like, I'm Team Ladies and I fight for and donate money to causes that I think will support women and women's issues. But I think there's a sliding scale of importance when it comes to "women's issues" and given my limited time and resources, I tend to focus on what I consider the most urgent and pressing issues of the feminist cause: women's reproductive rights, violence against women, gross inequalities and the like. When it comes to a feminist analysis of certain words, a semantic debate about what is or is not acceptable to say… I tend to lose interest. After all, I write for a site with "bitch" right there in the name. And I've always worn the "bitch" label with pride, even if I was called a "bitch" in a negative way. I AM a bitch. I own that sh-t, good and bad.
Why discuss this subject now? Because Kanye West brought it up. Kanye uses "bitch" in his lyrics often enough, and he recently wrote and recorded a song called "Perfect Bitch" – for his girlfriend Kim Kardashian. But Kanye took to Twitter a few days ago to question himself and his followers about his use of the word, and whether he was (my words) a misogynist for using the word. You can read all of Kanye's free-style tweets here, and here's basically what he said:
Kanye West declared that Kim Kardashian was his "Perfect Bitch" when he confirmed that a new track he previewed at a New York club was written about his reality TV star girlfriend — but he may be having second thoughts about the pet name. Though Kim was reportedly "honored" to be Kanye's "Perfect Bitch," the 35-year-old rapper is now wondering if it really is an acceptable word to use to describe a woman — even if it is meant in a positive way.

The rapper, who was most recently featured in 2 Chainz's (arguably misogynistic) video for "Birthday Song," ruminated on the use of the word while in France on Sept. 2.

In a series of tweets he wrote:

"I usually never tweet questions but I struggle with this so here goes… Is the word BITCH acceptable? To be more specific, is it acceptable for a man to call a woman a bitch even if it's endearing? Has hip hop conditioned us to accept this word?" he wrote, before comparing the word bitch to an equally contentious word.

"Do we love this word as much as we love the word NI**A in an endearing way? correction, Here's the age old question, would we refer to our mothers as bitches? Would' we call our fathers n-ggers or better yet NI**AS? If ni**a is such a positive word, why do we feel so uncomfortable for white people to say it, even with a hall pass? Is it ok to use bitch as long as we put BAD in front of it? Like you a BAD BITCH. Perhaps the words BITCH and NI**A are now neither positive or negative. They are just potent and it depends on how [they] are used and by whom? #FREETHOUGHT."

The rapper makes a good point — not that any of this hasn't been said before, but he continued on to further ponder the use of the word.

"What if there was no profanity… What if we decided to legalise profanity in a sense? In France they play songs with cursing on the radio. I was recently questioned about the use of the word BITCH in my music and initially was offended by anyone questioning anything in my music," he wrote, explaining the inspiration behind his sudden introspection.

"Stevie Wonder never had to use the word bitch to get his point across," he conceded, adding, "I will admit that I sometimes go back an omit cursing from my records. I like to use profanity as a tool and not a crutch. I'm not tweeting to say what we need and what we don't… I just wanted to think out loud with you guys today… #THEWORDBITCH."
I think Kanye really was having this debate with himself – this wasn't some statement issued because of a controversy, Kanye was just sitting there in his Paris hotel or wherever, thinking about feminism and lyricism and the power we give to some words. And you know what? I don't hate his analysis. Some people hate the word bitch in any context, some people don't care about appointing themselves the Word Police, and some people think it just depends on the context. I truly wouldn't be offended if Kanye called me a BAD BITCH. You know he would too.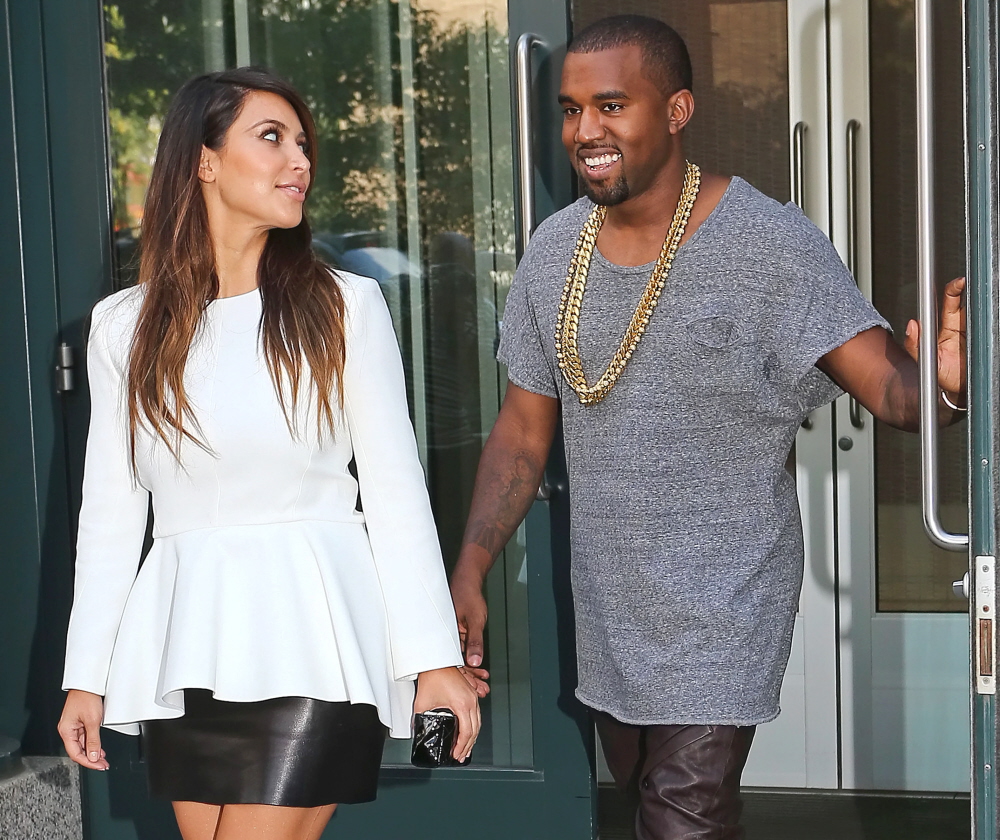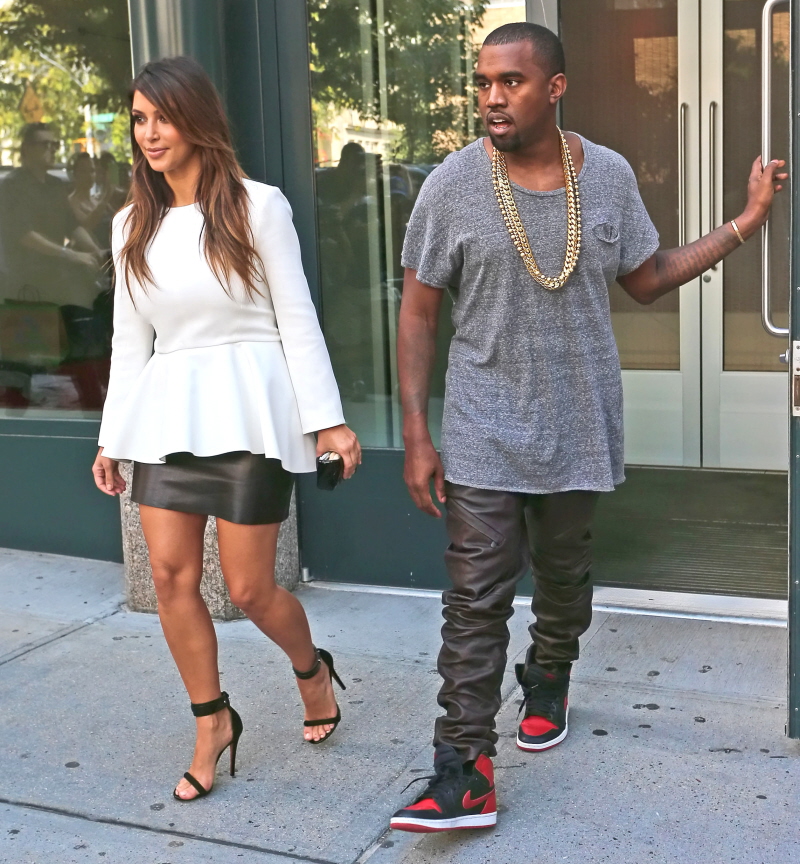 Photos courtesy of Fame/Flynet and WENN.

Written by Kaiser

Posted in Kanye West

- Mariah Carey lip synced on American Idol [CDAN]
- Colin Firth is looking good [Lainey Gossip]
- Internet celebrity charged with murder! [D-Listed]
- What is Paz Vega wearing? [Go Fug Yourself]
- New bachelors on The Bachelorette [Reality Tea]
- Goodbye to The Office [Pajiba]
- Bachelor Sean's fiance cheats on him [Evil Beet]
- Britney Spears out with her man [Popsugar]
- Nina Dobrev works it [Popoholic]
- Cindy Crawford needs to lay off the 'tox [Celebslam]
- Who said it: Carrie Bradshaw or The Dalai Lama? [Buzzfeed]
104 Responses to "Kanye West has complicated feelings about his use of the word "bitch""