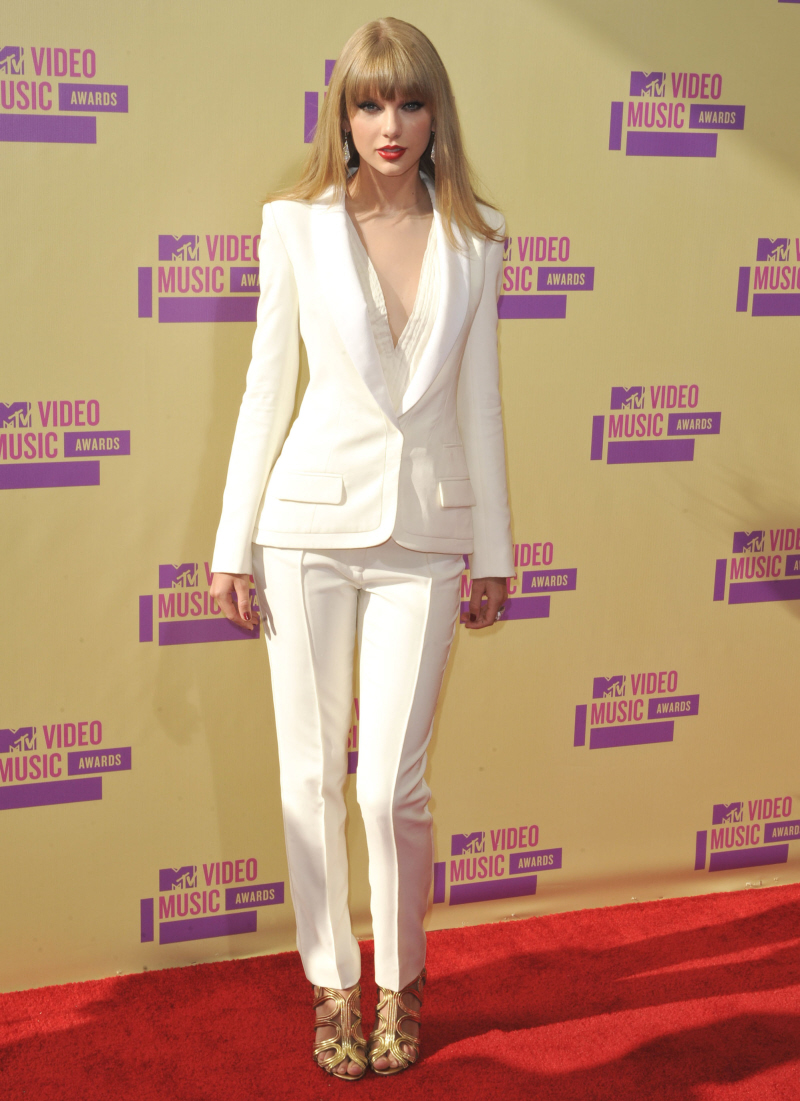 I have FOR REAL question for all of you who pay attention to Taylor Swift: at this point, is it even worth it to deny that she bought herself some bolt-ons? You could see them in photos all summer (I suspected Swifty bought them in April), and they were on display in her music video for "We're Never Ever Getting Back Together" too. And now here they are at last night's VMAs. While I do give her credit for choosing a "classy" pantsuit (by J. Mendel, one of her favorite designers), I do think her newly-swollen bust is pretty evident here, as it was during her last-of-the-evening performance of her new single. Oh, you want to see the performance? I'm so glad.
So… Swifty! I think "to Swifty" now means "to be a perpetual adolescent, in a very cloying, false way." Also, I can't believe I got through all of that and I barely noticed her bangs. BANGS!!! She doesn't need 'em.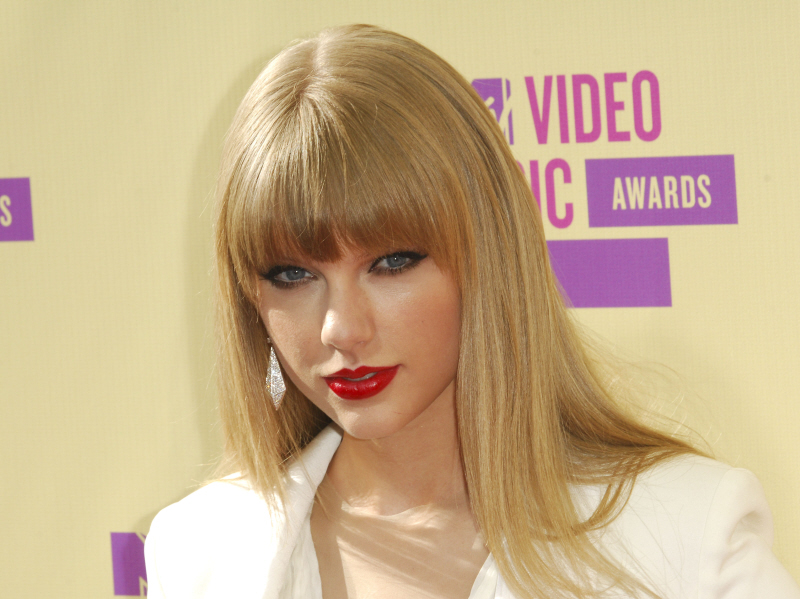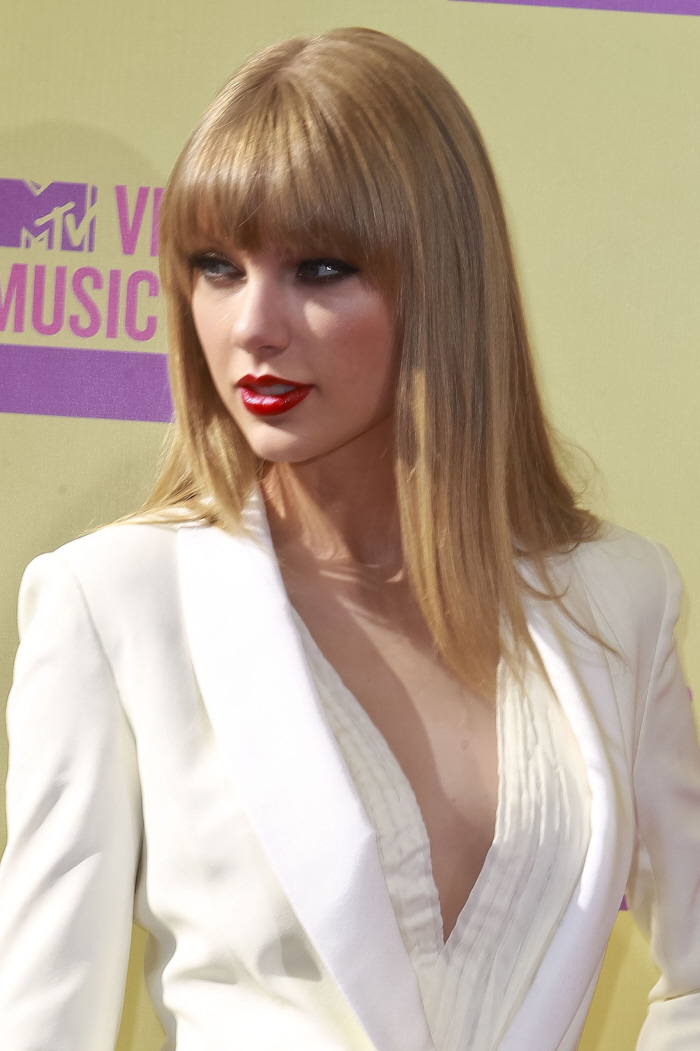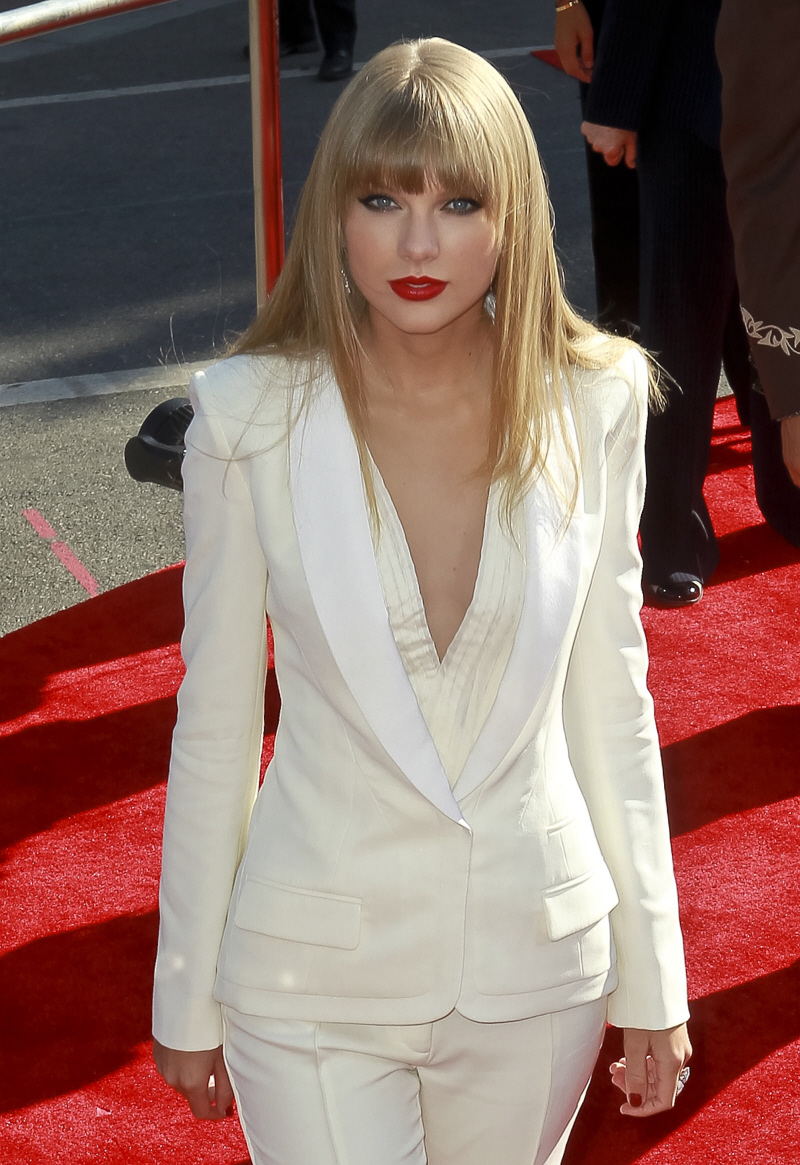 Here are some photos of Zoe Saldana in Salvatore Ferragamo. Zzzzz. I mean, it's a cute dress, but it feels like a repeat on her.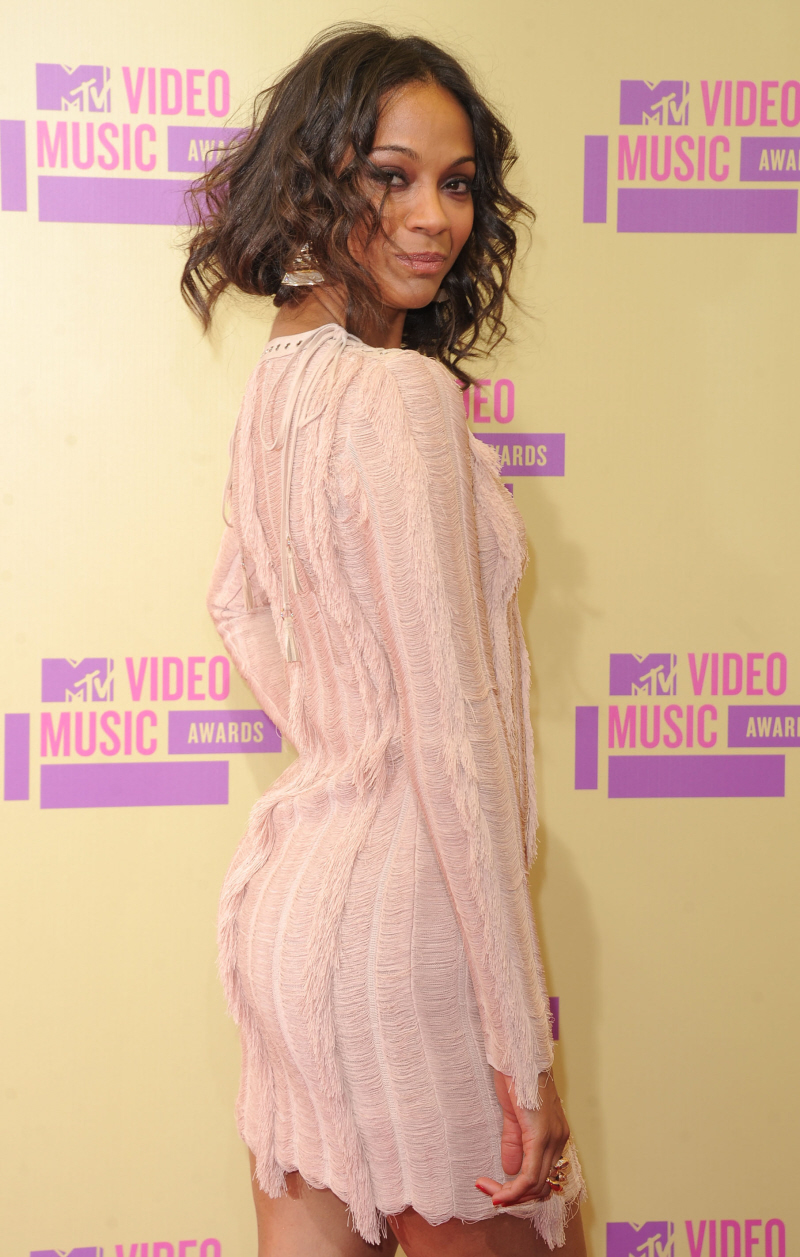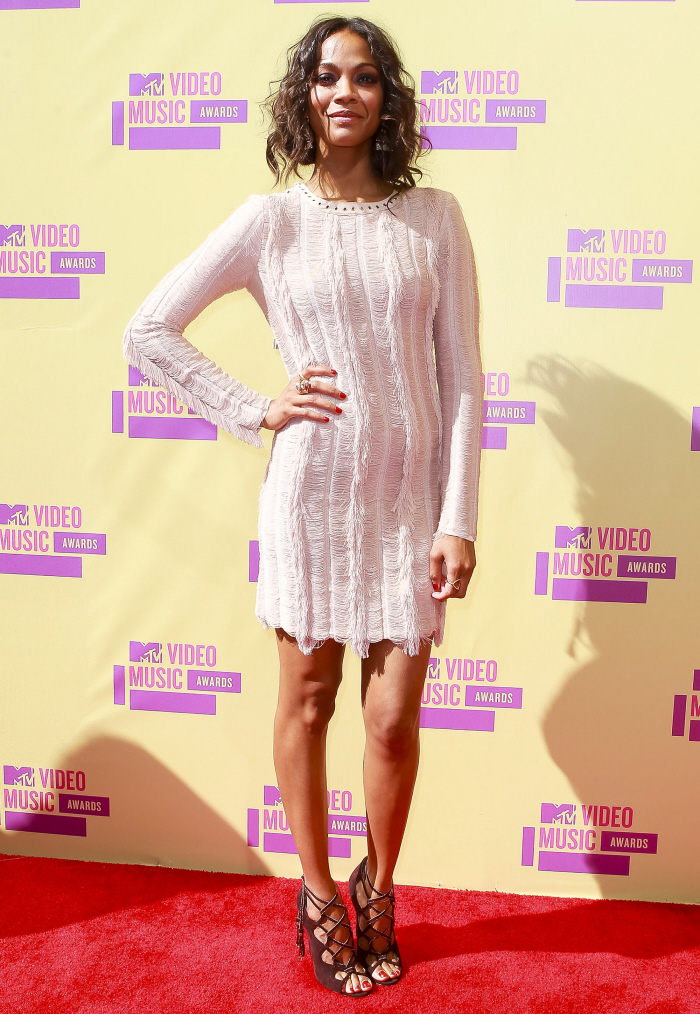 Photos courtesy of WENN.