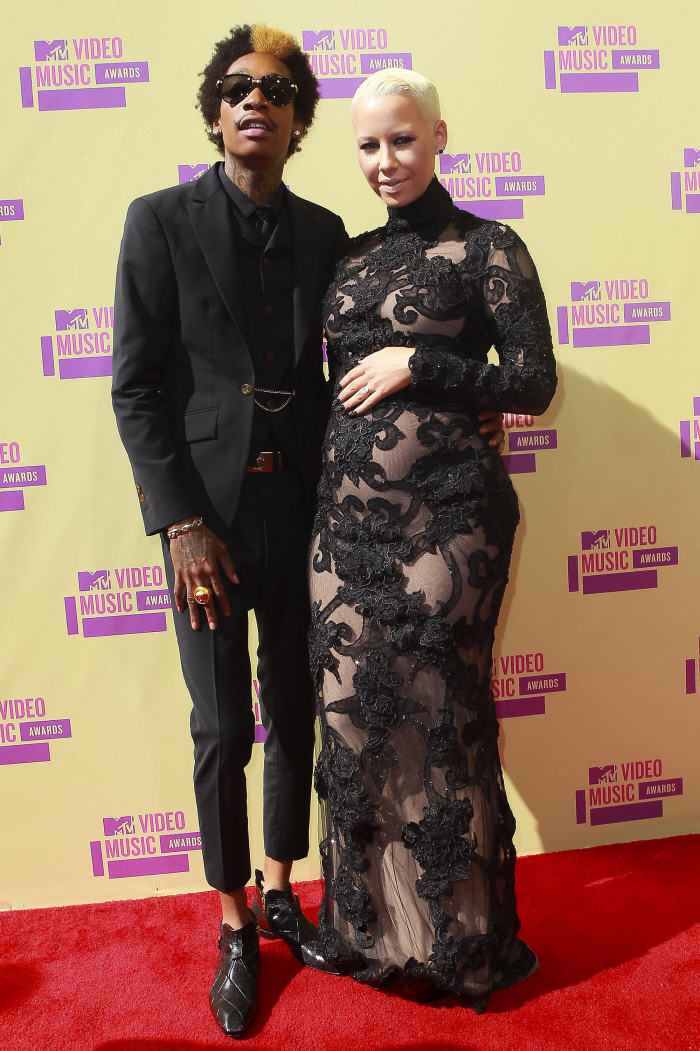 This is all Beyonce's fault. Last year, Beyonce debuted her (suspicious!) bump at the VMAs, so now all the pregnant girls think that if it's good enough for Bey, it's good enough for them. Even though we already knew/suspected Amber Rose was pregnant, she "confirmed" it at the VMAs last night with her fiancé Wiz Khalifa. Amber – like Beyonce last year – is further along than I suspected. Like, she seems WAY into her second trimester, right? But she's carrying well, and she looks cute and she and Wiz are kind of adorable together. Wiz is… I don't know, he's delightfully weird. Here's the video of Wiz and Amber confirming their news to Sway:
I love her regional accent (Philly, apparently). She's adorable.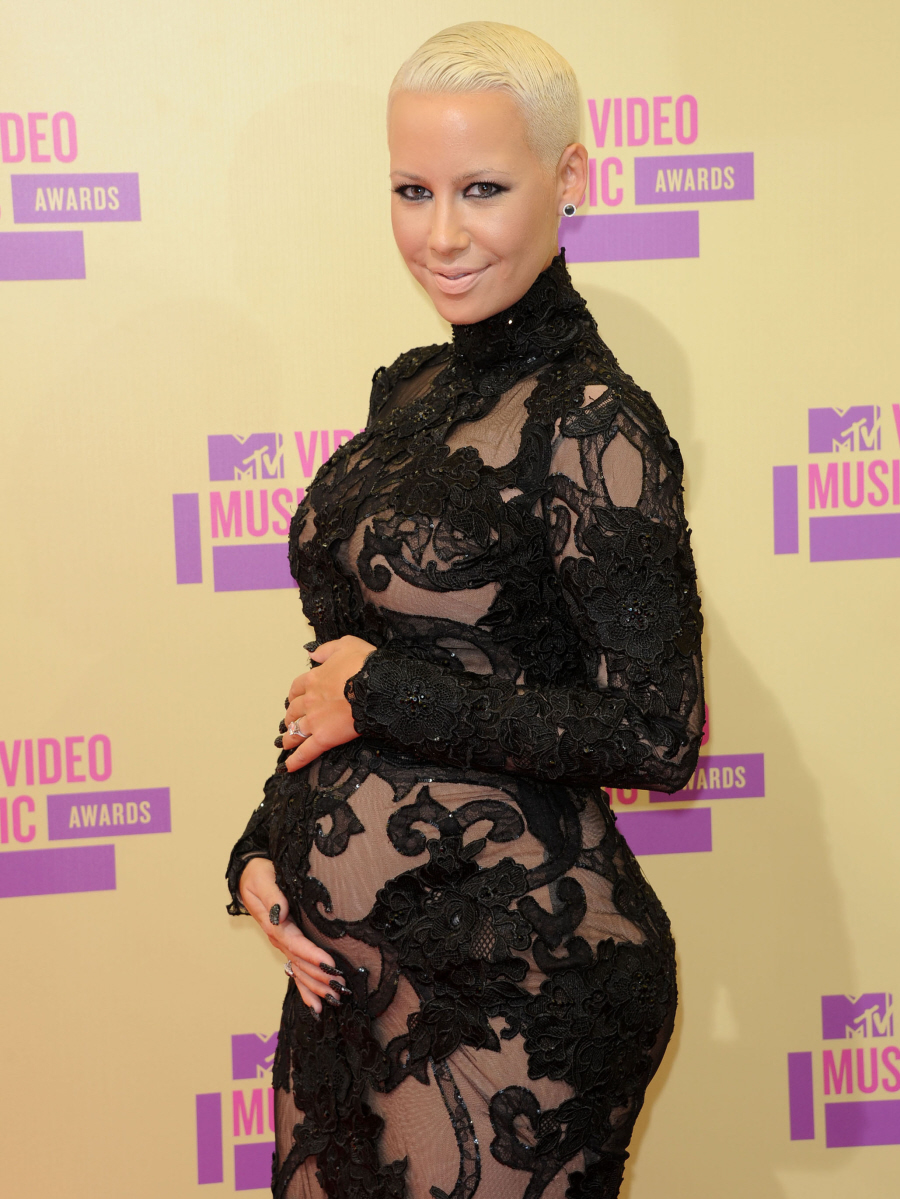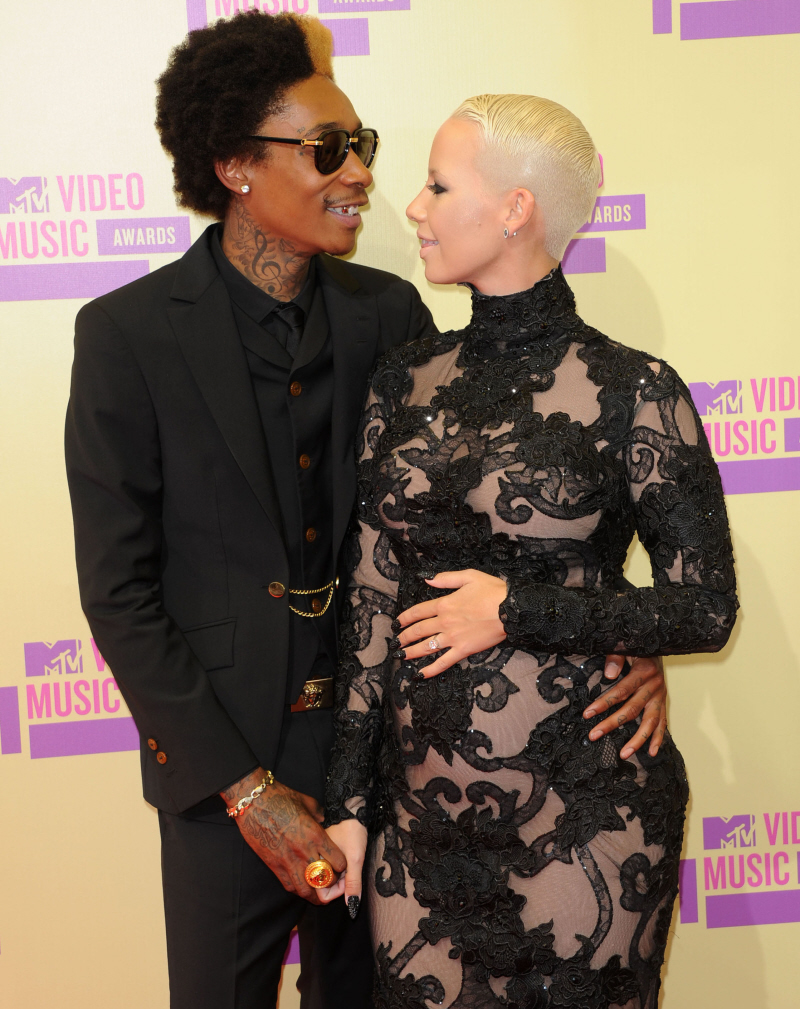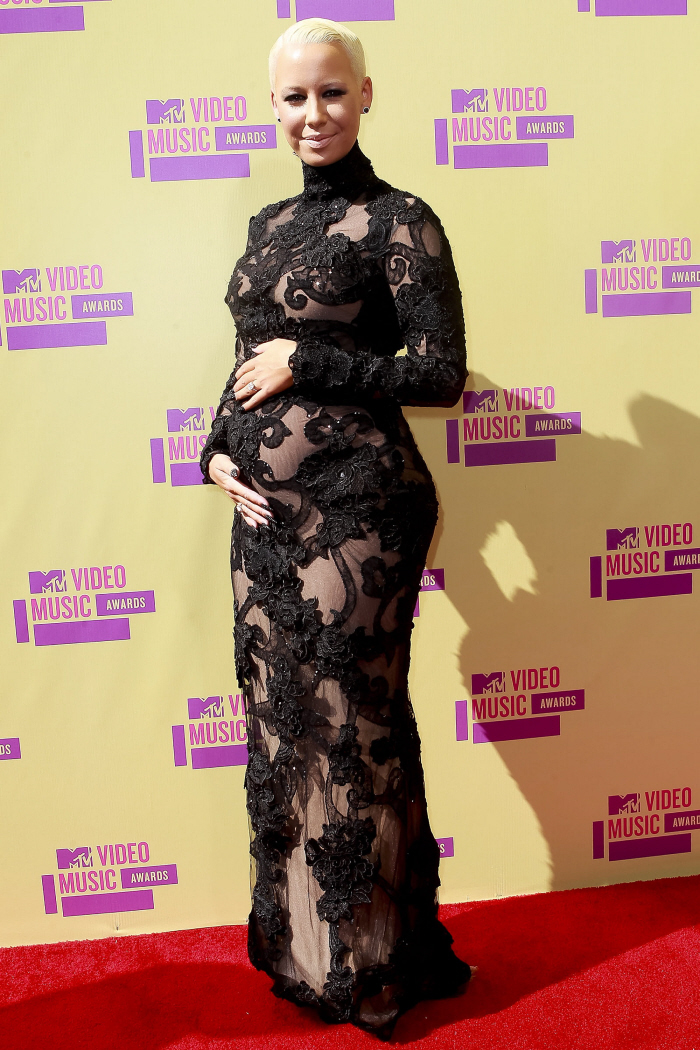 And here are some photos of Nicki Minaj, just because… I don't even know what to talk about here. This outfit wasn't as crazy as some of her getups, but the SHAPE of her body is so insane, and that was on display here. Some people say she has butt implants and breast implants. I don't know. It doesn't feel like Nicki's figure is all-natural, but WTF do I know? I was really studying it too.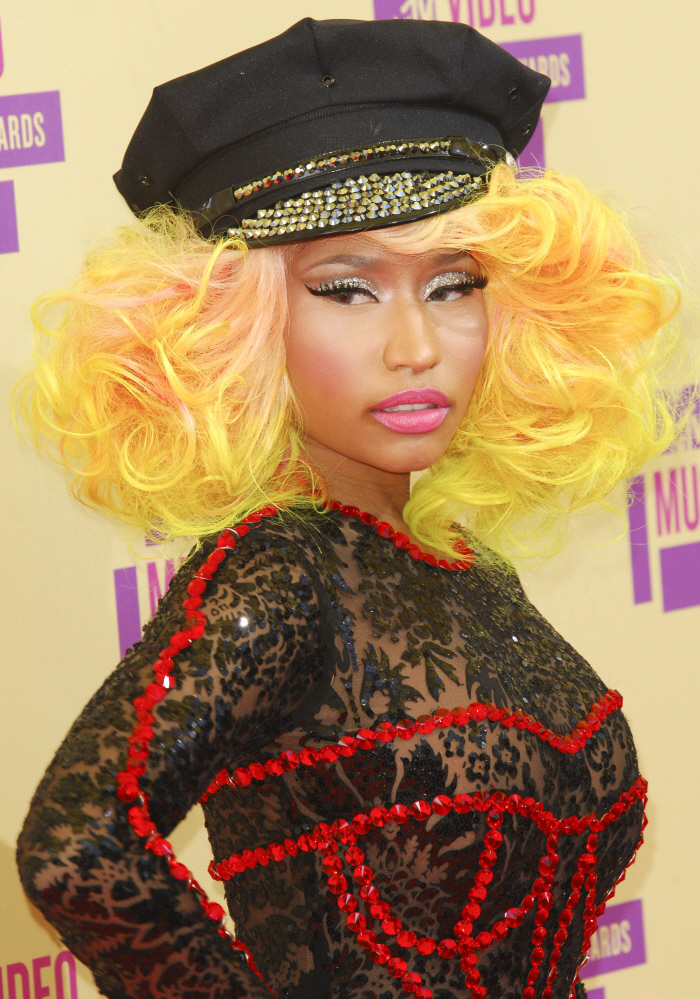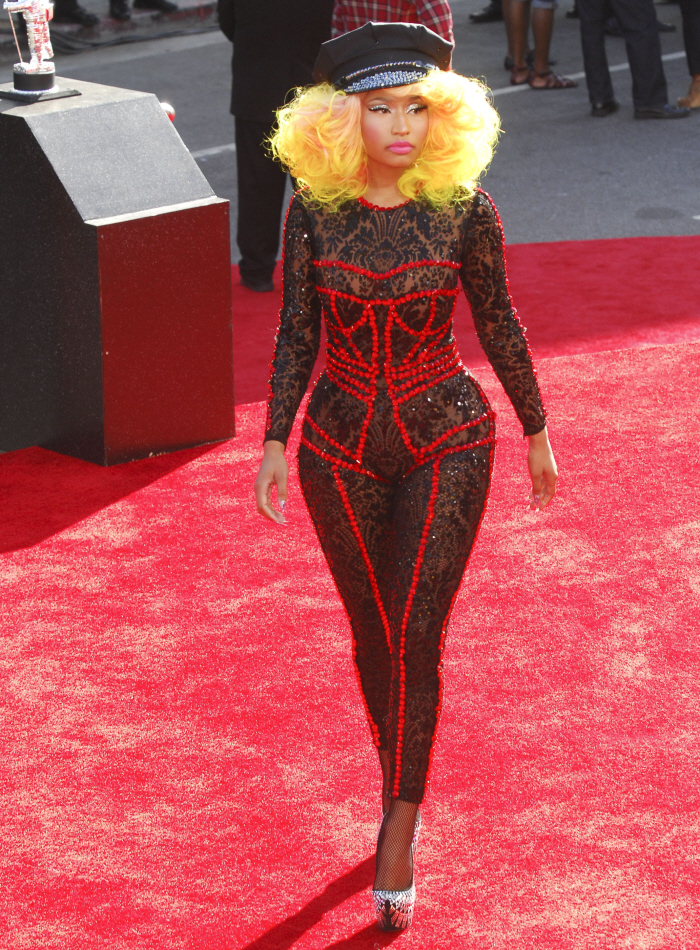 Photos courtesy of WENN.