Eva Mendes & Ryan Gosling, coupled-up in Toronto: cute or uncomfortable?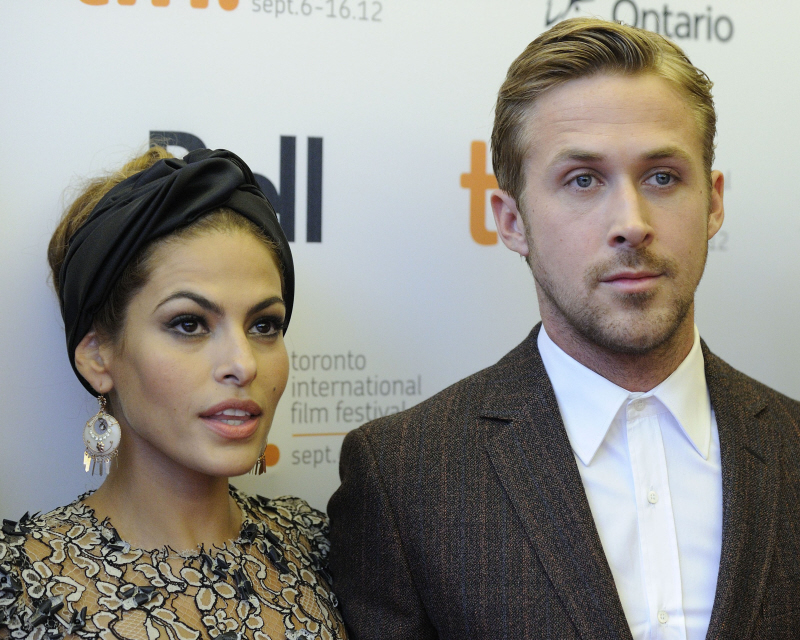 About half of you are looking at these photos thinking, "That Gloria Swanson-looking Botox Monster better STEP OFF RIGHT NOW." The other half is filled with a mix of emotions including amusement, lust, and discomfort. I think the problem might be that Eva Mendes isn't trying to become some beloved "girl's girl" like Jennifer Garner or something. Eva knows she stole your boyfriend. Eva's all, "Hahaha, let me adjust my Turban of IDGAF."
So, yeah… Your Boyfriend is still with his girlfriend. They were promoting A Place Beyond the Pines at TIFF. That's the film where they met and fell in love and this grand romance really began. At various times, I wondered if the romance would last until the publicity tour for this film, and at times I've even claimed that I didn't think it would last more than a month after the film's promotion was done. But now I'm not so sure. Some days I feel like… The Turban is going to get knocked up with a Gosbaby. I'm trying to prepare y'all for that possibility.
Anyway, Eva's dress is Dolce & Gabbana. It's okay. I don't know who did the turban or whatever. It's a pretty Gloria Swanson move, though, and considering the reference… it feels very dated and "mature" for her. Like, she has no problems acting like, "I'm an established actress nearing 40 and this is my young Canadian boy toy." Her face is looking kind of Botoxy too, in my opinion.
Ryan is doing the top-button thing too, just like Alex Skarsgard. Why is this a men's fashion trend? It's such a prissy look.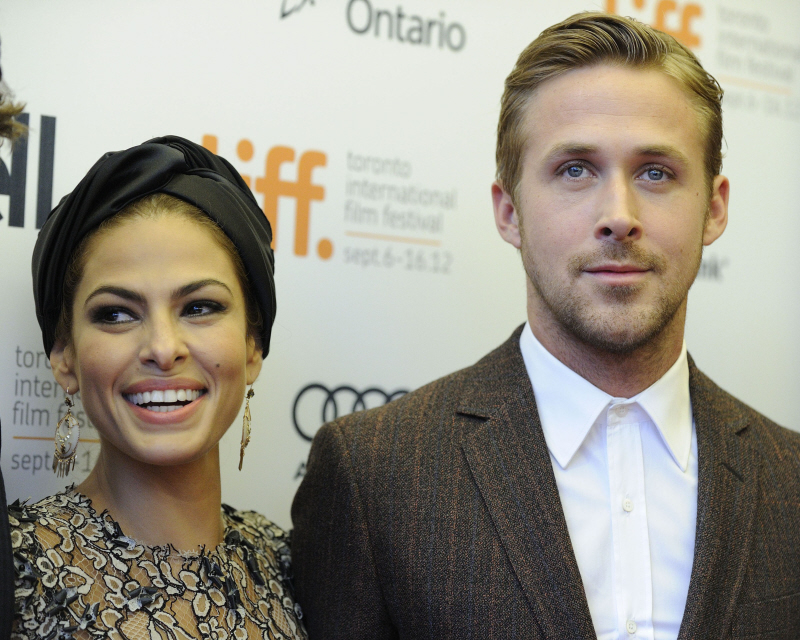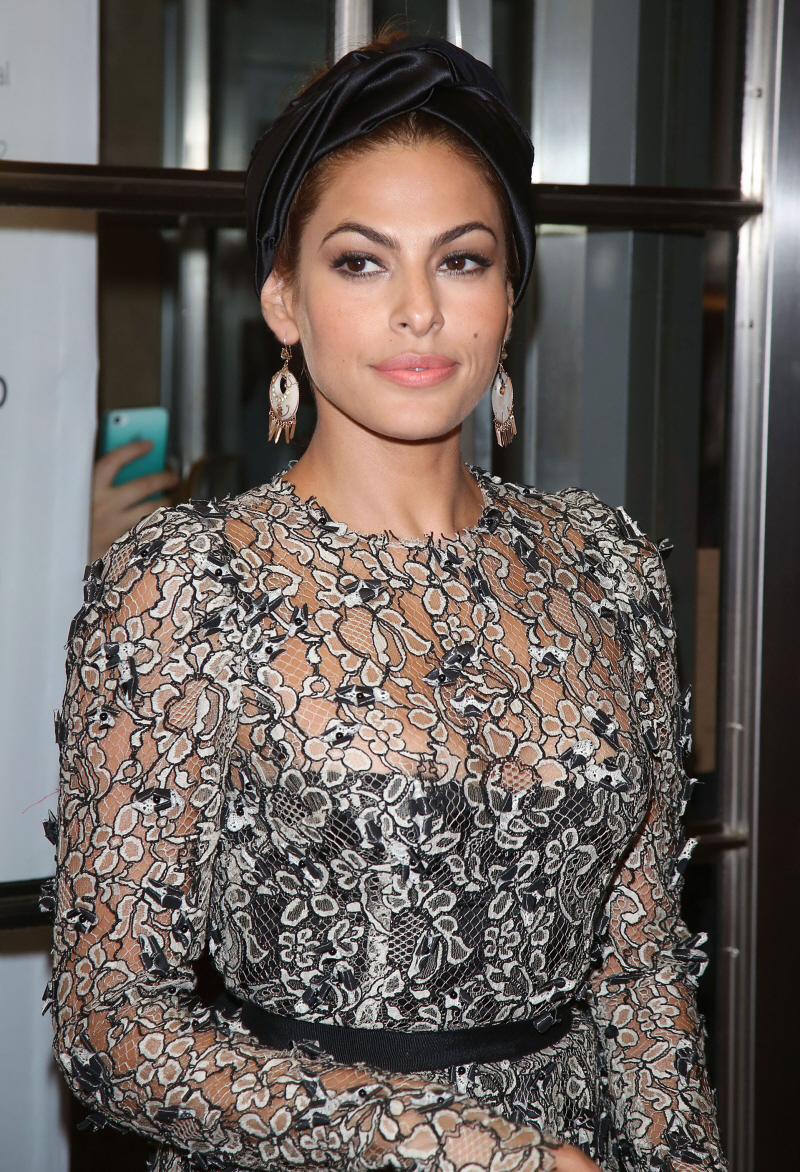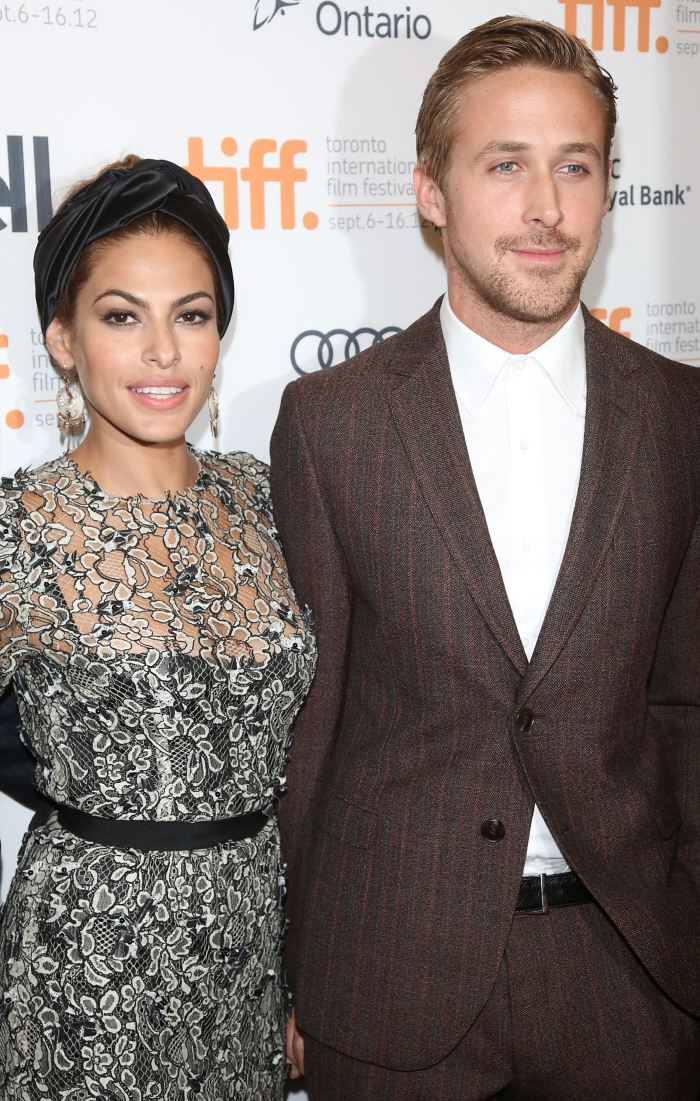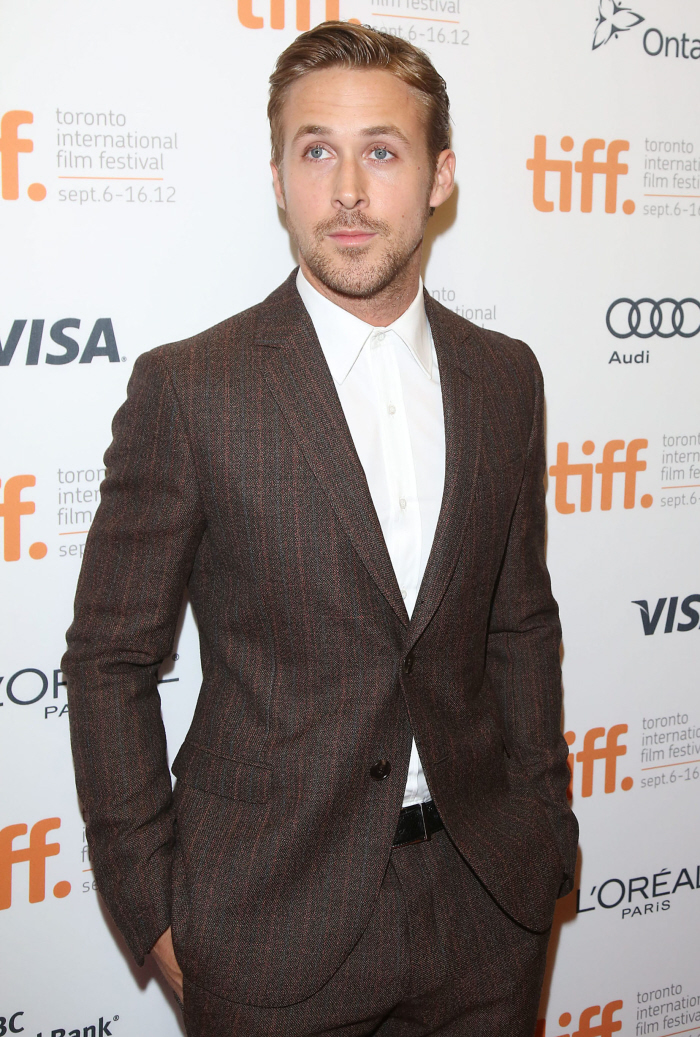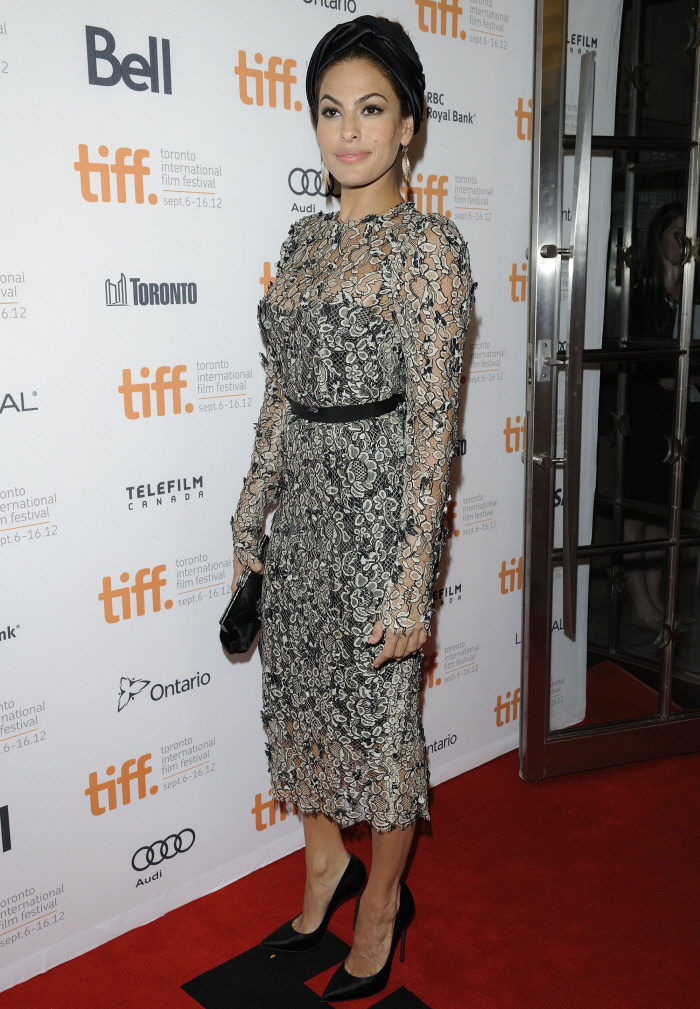 Photos courtesy of WENN.

Written by Kaiser

Posted in Eva Mendes, Fashion, Ryan Gosling

- Mariah Carey lip synced on American Idol [CDAN]
- Colin Firth is looking good [Lainey Gossip]
- Internet celebrity charged with murder! [D-Listed]
- What is Paz Vega wearing? [Go Fug Yourself]
- New bachelors on The Bachelorette [Reality Tea]
- Goodbye to The Office [Pajiba]
- Bachelor Sean's fiance cheats on him [Evil Beet]
- Britney Spears out with her man [Popsugar]
- Nina Dobrev works it [Popoholic]
- Cindy Crawford needs to lay off the 'tox [Celebslam]
- Who said it: Carrie Bradshaw or The Dalai Lama? [Buzzfeed]
150 Responses to "Eva Mendes & Ryan Gosling, coupled-up in Toronto: cute or uncomfortable?"