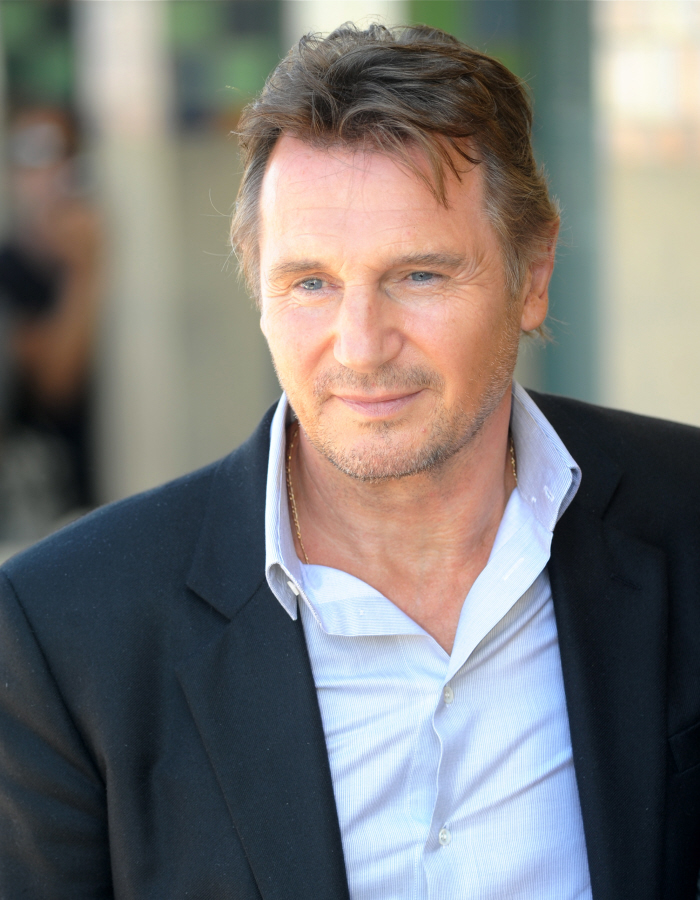 Is it just me, or does Liam Neeson look absolutely amazing in these photos from the Deauville Film Festival? Liam was at Deauville to promote Taken 2 (the sequel to his surprise hit film, Taken, obviously) and to receive a special tribute for his career. But let's just talk about how Liam looks for a second – first off, don't yell at me! Y'all know I love Liam to pieces. But I do have to ask: did Liam get tweaked? A few people theorized last year (I think?) that Liam had gotten some work done, but I chose not to believe it. But now I'm wondering. His eyes…his skin… the general health and vigor to his appearance… he looks incredibly young for a 60 year old man. I'm even thinking… maybe some fillers? Or is that just weight gain? His face looks very "full". Whatever, y'all. I'd still hit it.
Back to Deauville and why Liam was there… THR had an excellent piece with Liam, and he explained his late-in-life transformation into an action star. He also talked about the "sexiness" of having more women work on film crews:
Liam Neeson on Friday told a press conference at the 38th Annual Deauville American Film Festival why he enjoys working with French crews and why he has as of late been drawn to action movies. The 60-year-old is the subject of a special tribute at the festival this year. His fellow honorees include Harvey Keitel, Paula Wagner, William Friedkin, Salma Hayek, Melvin van Peebles and John Williams.

Neeson has received his greatest acclaim in films like 1993's Schindler's List, which earned him Oscar, Golden Globe and BAFTA nominations and on stage in Tony-nominated roles in Eugene O'Neill's Anna Christie and Arthur Miller's The Crucible, or Woody Allen's Husbands and Wives.

So his late-career turn to popcorn fare and action—in such films as Clash of the Titans, Battleship, The A-Team, Taken and now Taken 2 – has caused some head-scratching. Neeson explained at Friday's press conference for Taken 2, the sequel to the surprise 2010 hit Taken, that the genre answers a special call.

"[Action] appeals to the little boy inside of me," he said. "There's a wonderful release that comes with that physicality. The lovely thing about doing Taken 2 is there's quite a lot of action, but then there were wonderful days that were just acting with [co-stars] Maggie Grace or Famke Janssen. They were almost luxurious because you had no physical stuff to do and could just act."

Laughing when saying that "60 is the new 40," Neeson said: "I keep pretty fit as a rule, but for these two films, you have to increase the push-ups and sit-ups, let's put it that way."

Neeson has said previously that he took the part of retired CIA agent Bryan Mills in Taken, even though he assumed the film would go straight to video, because he wanted to film in France. Though the sequel takes place in Istanbul, it was helmed by French director Olivier Megaton (Colombiana, Transporter 3), whose crew was a special delight to the actor.

"There is an energy and dynamism with a French crew that's very sexy and attractive," Neeson said. "British and American crews are generally 80 percent male, but it seems like 40 to 45 percent of French crews are female, and that's terrific."

Such girl power sympathies don't necessarily extend to his taste in genres though. "I'm not interested in a rom-com," he chuckled. "But I'm open. It always gets back to good writing and good directors."
It's nice that Liam is so accepting of more women doing behind-the-scenes work in films. I hope his feminism extends to working with more female directors, producers and writers too. As for his "60 is the new 40" statement… could his youthful transformation simply be the waning grief process and the benefits of his younger girlfriend? Last I heard, Liam is still dating 30-something Freya St. Johnston, although I haven't heard much about them in months and months. Hm.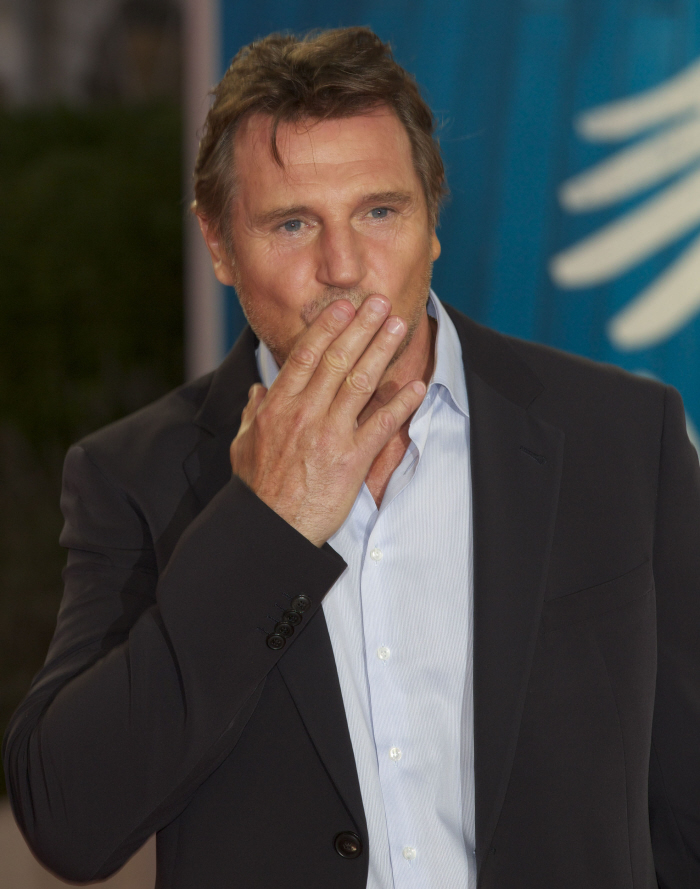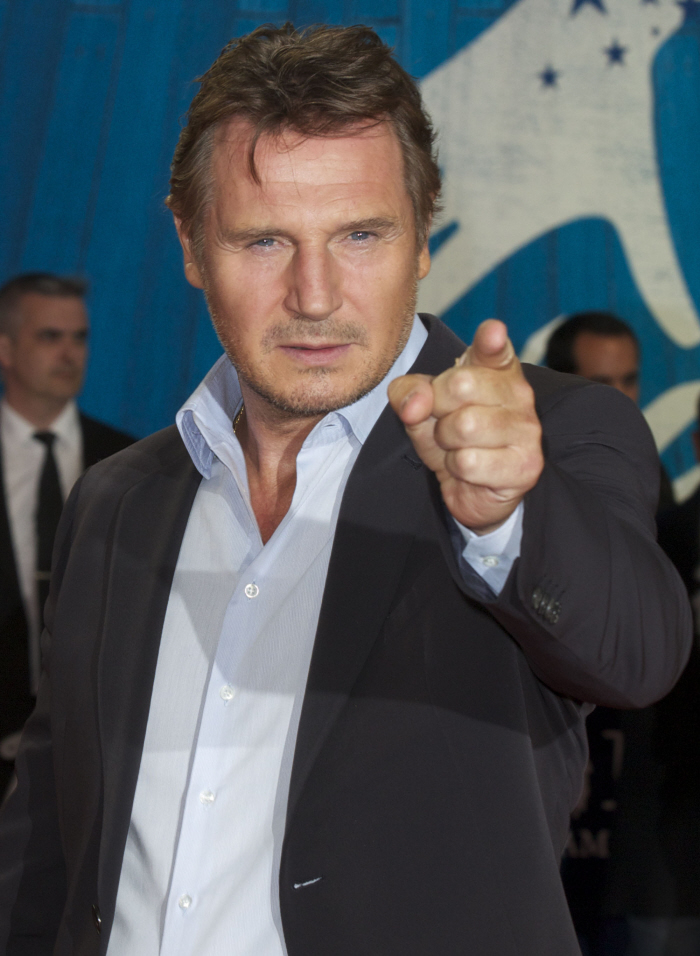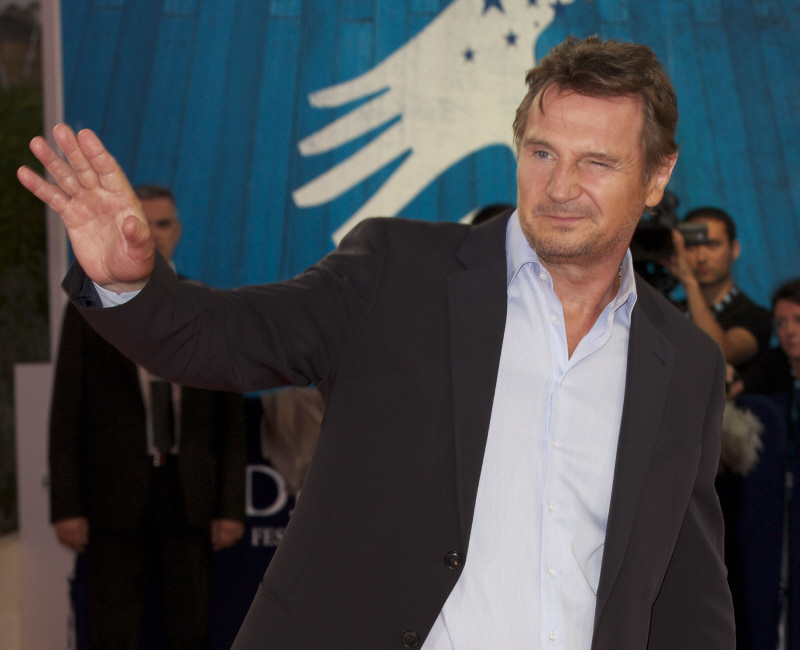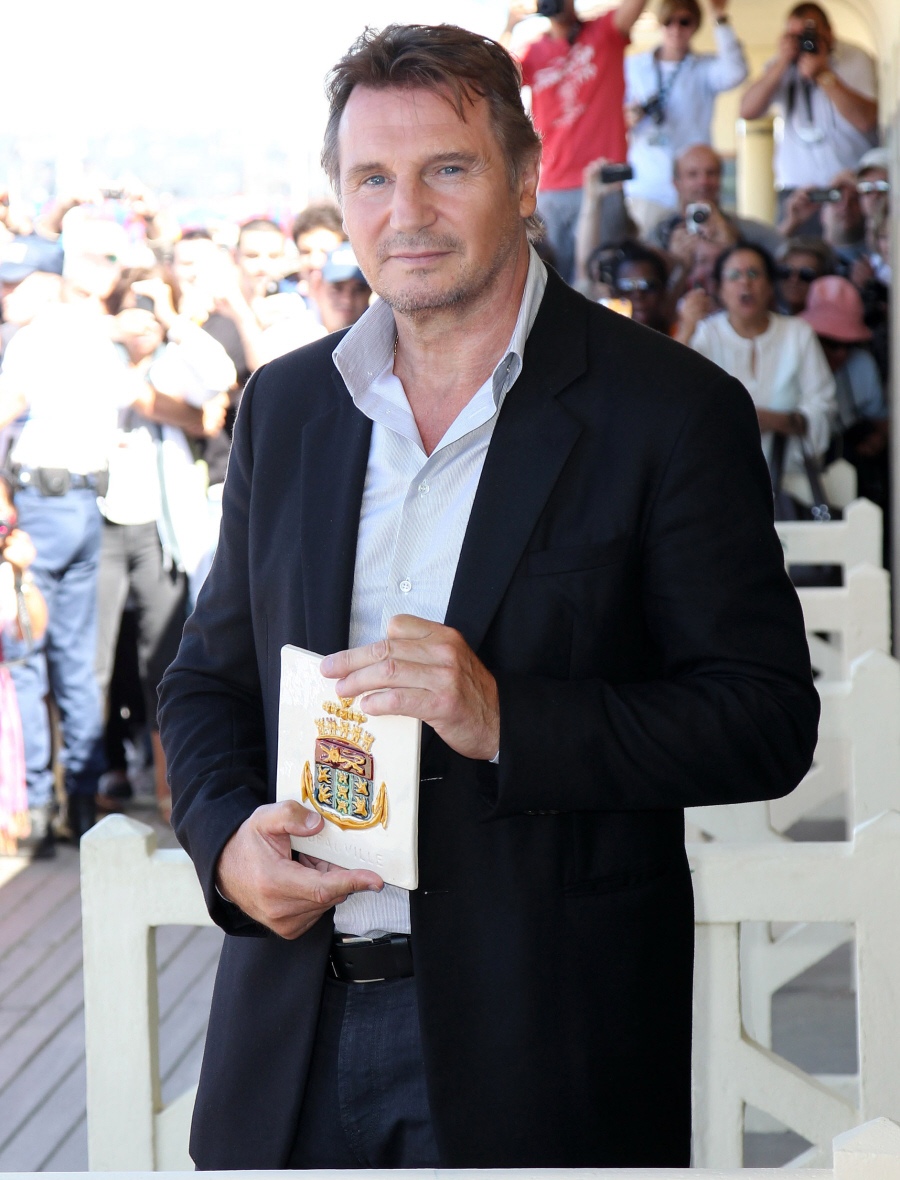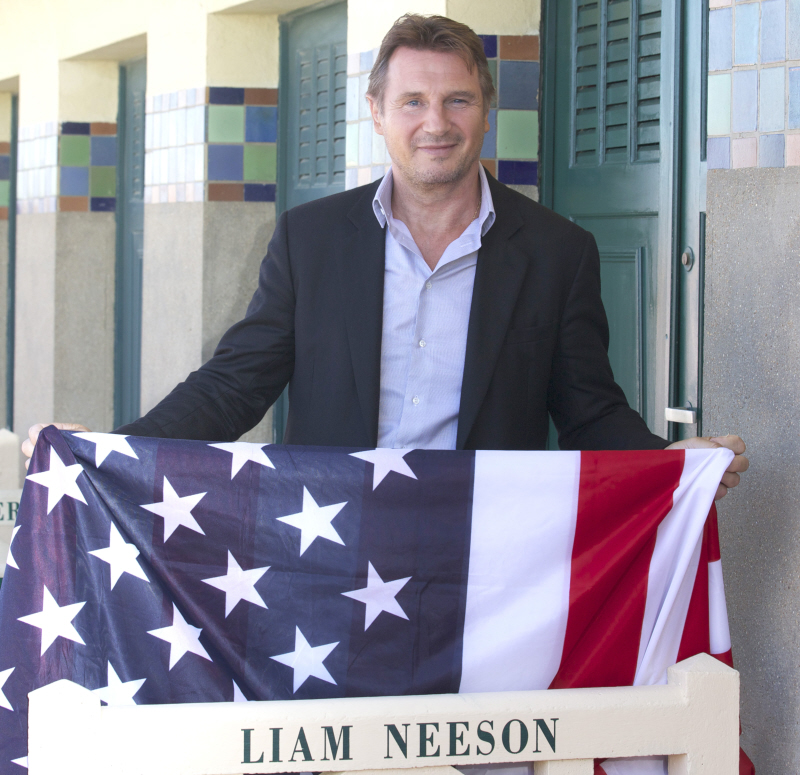 Photos courtesy of WENN.