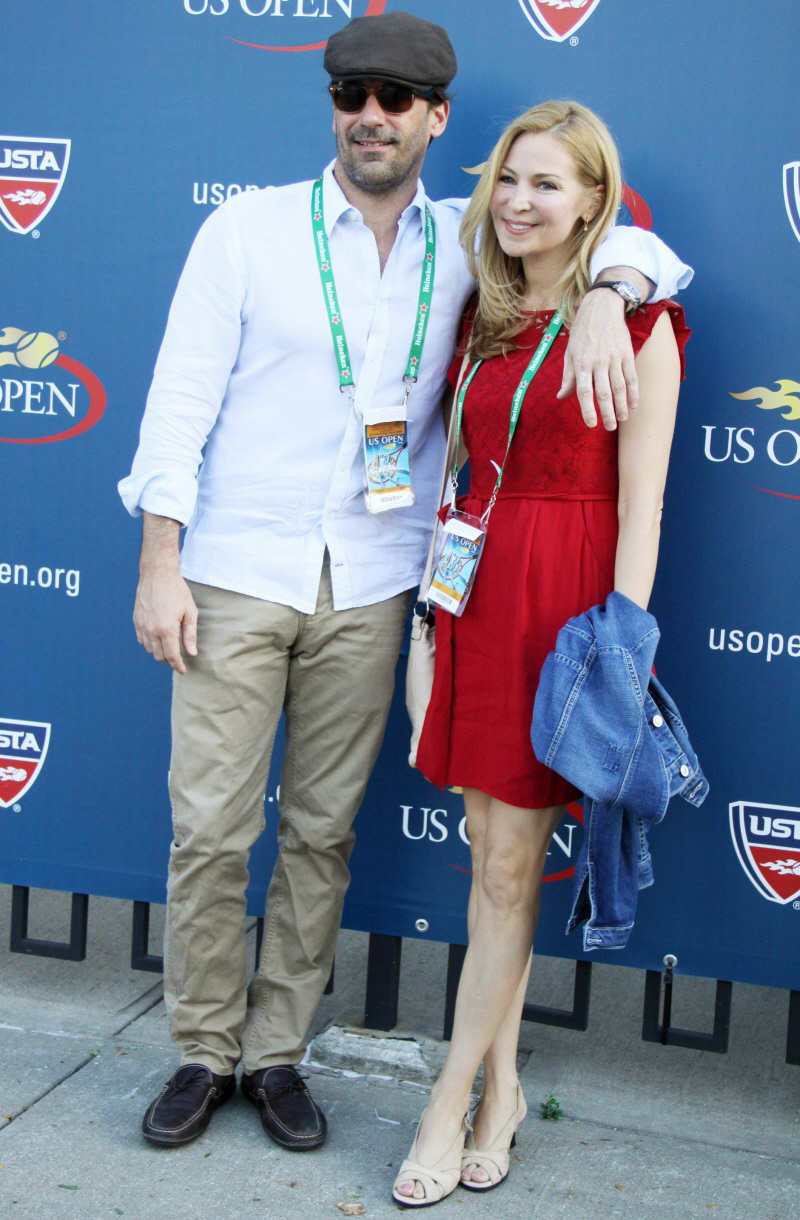 CB forwarded all of your emails over the weekend about the grand Hamm Dong event. I kind of love it that your first instinct, upon seeing The Glorious Hamm Dong, is to email me or Celebitchy. It's wonderful. Anyway, Jon Hamm and his girlfriend Jennifer Westfeldt were spotted in New York over on Saturday, and Jon was noticeably without underwear. You should really go and look at those photos – we don't have access to them. The photos I'm including in this post are also from the weekend – Jon and Jennifer were photographed at the US Open. There's one particular shot where you can really see the shadowy Hamm Dong, so of course I cropped the photo for a better view: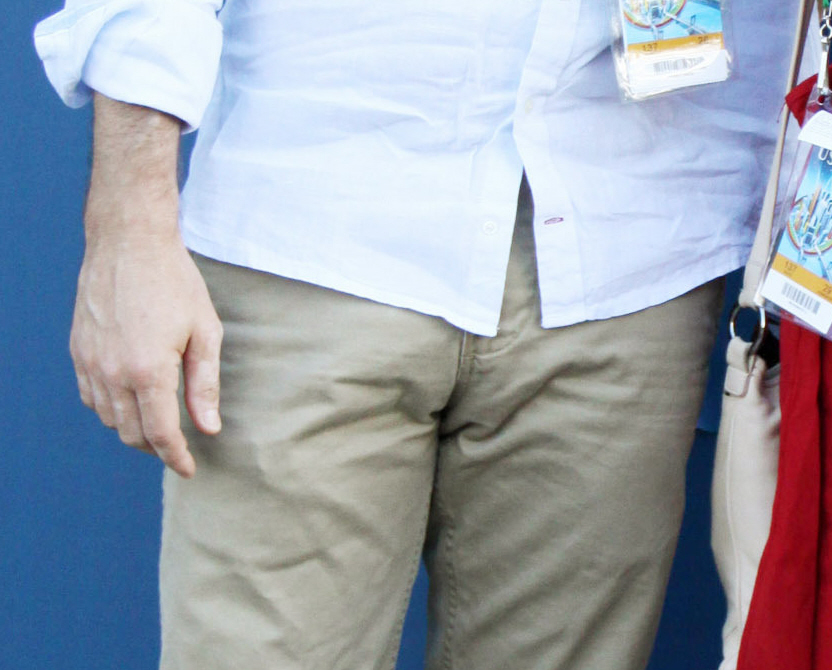 By the way, you know The Hamm Dong is a "thing" that people discuss regularly now? Back in 2010, it became increasingly obvious that Jon Hamm is particularly well-endowed, and that he does not believe in supporting his endowment. I think he was going commando for months and months (probably longer), and when I pointed out his magnificent bulge in 2010, Gawker followed up by running a hilarious bulge pictorial. And then came the great story about The Hamm Dong causing problems on the set of Mad Men – apparently, there are serious costume issues regarding Jon's lack of underwear. All of those events conspired – unfortunately – to Jon finally wearing underwear and wearing lots of baggy pants in which the Hamm Dong was hidden away for much of 2011. I'd like to think that 2012 will become "The Year That The Hamm Dong Came Back". Please?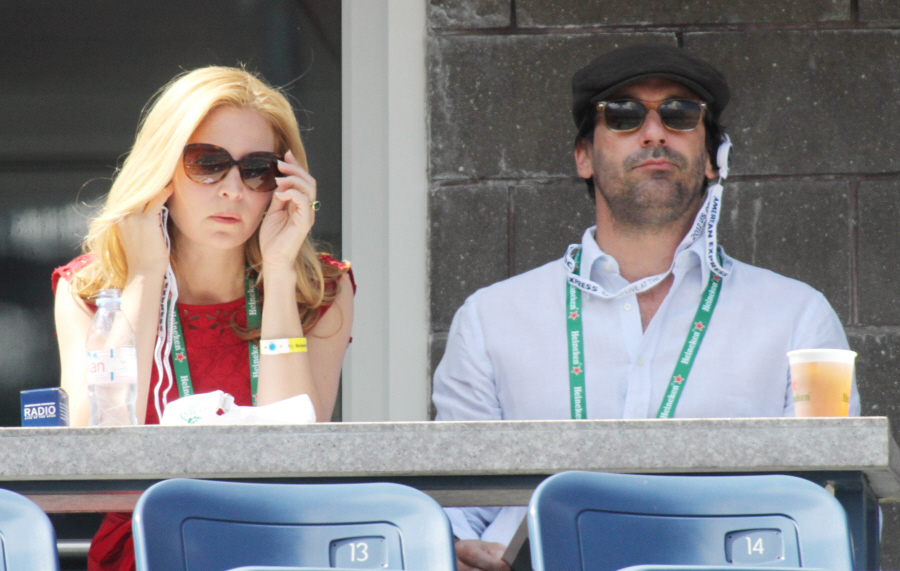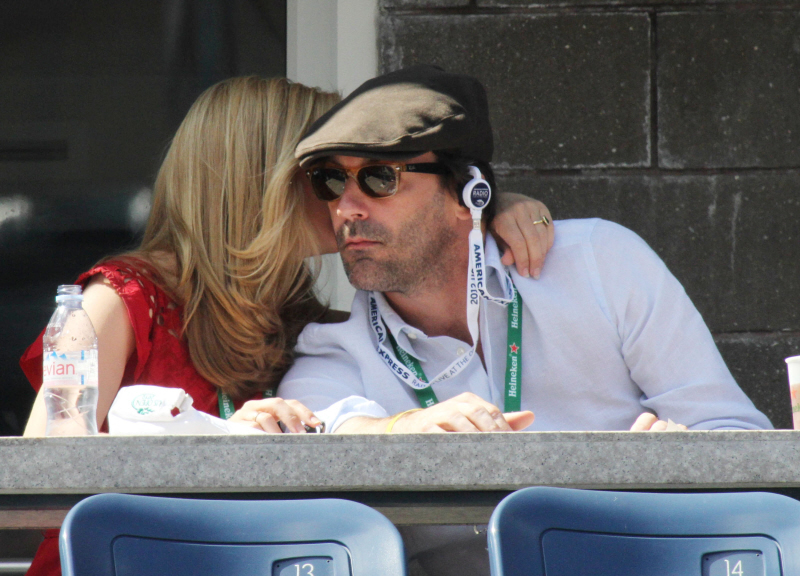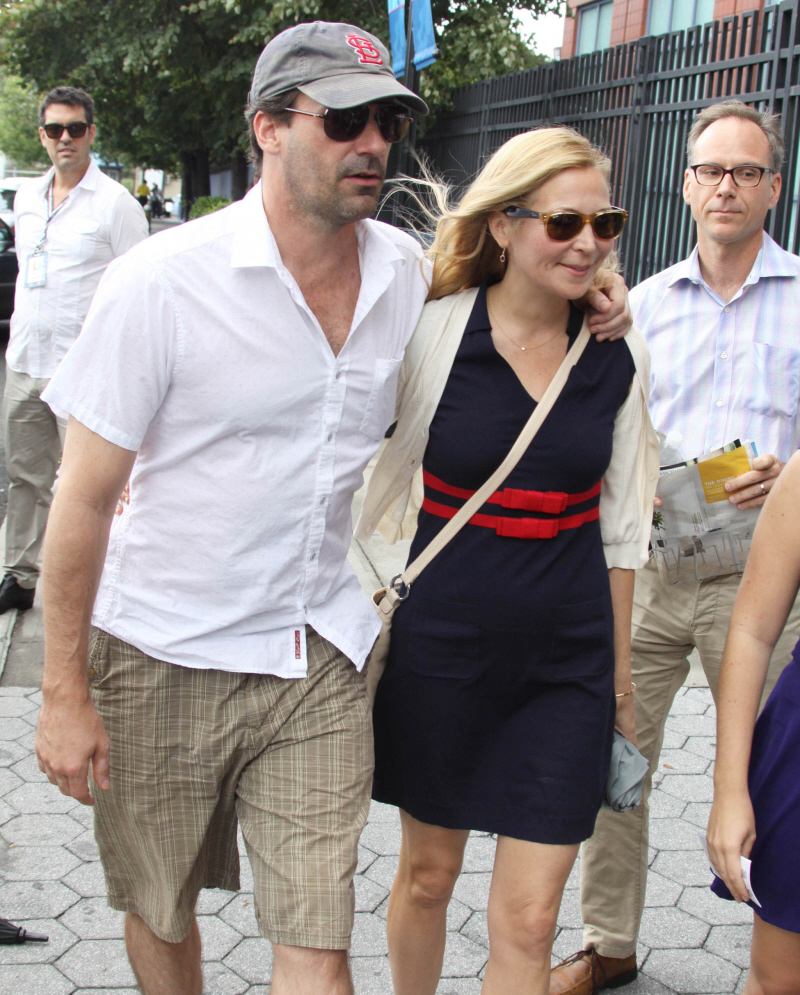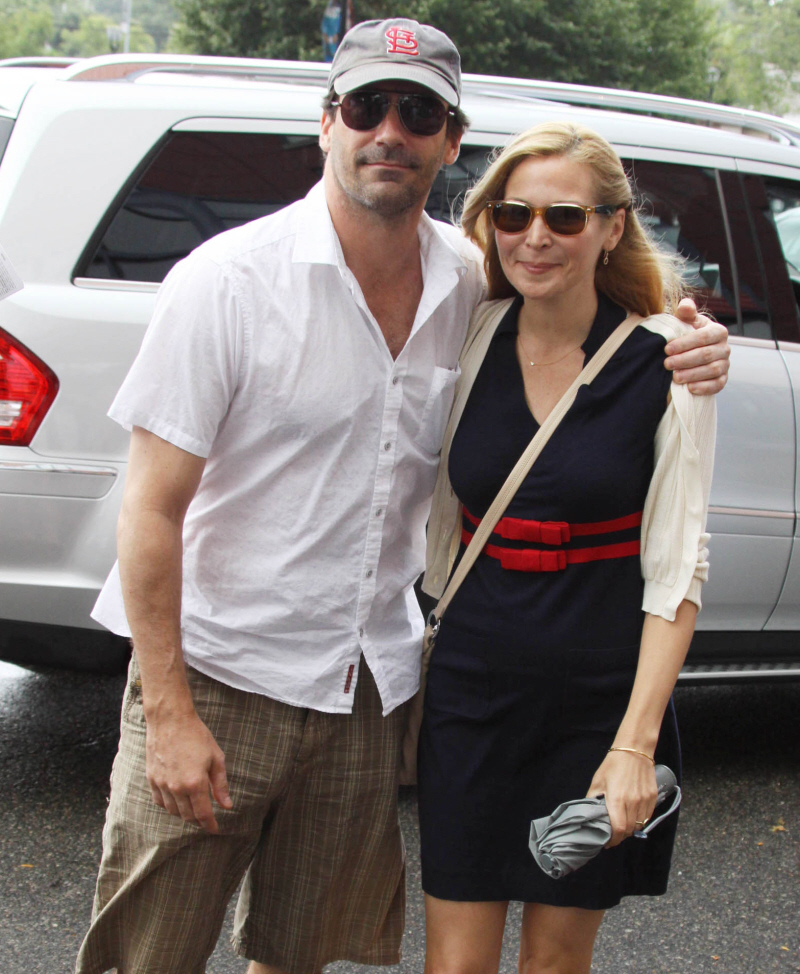 Photos courtesy of WENN.