Blake Lively wants a big family, says she'd "love" to have 30 children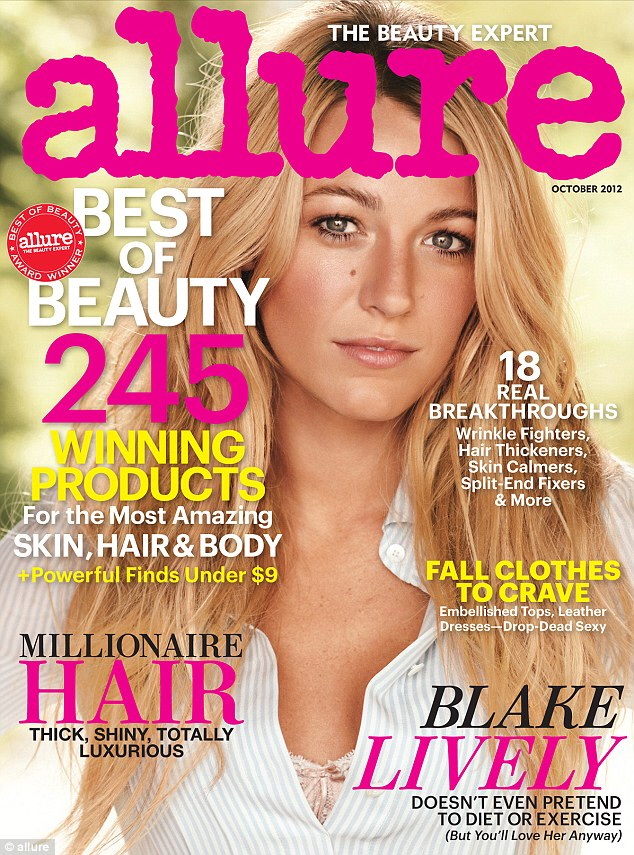 I had a small preview of this last week –Blake Lively is the cover girl for the October issue of Allure. Which means that this cover interview was done a few months ago, before she was married to Ryan Reynolds. They were probably engaged, but she doesn't even confirm that. What she does confirm? That she's hellbent on becoming the most perfect 1950s housewife EVER! Which is par for the course when it comes to Blake and her recent interviews – all about not working out, eating, cooking, cleaning, being a happy homemaker. There's absolutely nothing wrong with that, but for the love of God, I wish she would change up her talking points once in a while. Some highlights from the piece:
Premarital bliss: "Right now, I'm so peaceful. I've never been happier in my life," she adds.

Making the choice to be happy: "It's the choice that you have to wake up every day and say, 'There's no reason today can't be the best day of my life.'"

Family: "I've always wanted a big family. Oh, I'd love 30 [children] if I could."

Imperfections, body image: "I obviously have plenty of imperfections on my body, but I'd rather have a little bit of cellulite and go do a food trip and try every ice cream place in the South."
[Allure via Us Weekly]
She talks like a life coach. Right? Happiness is a choice, you have to wake up and say that this day will be the best day of your life, I've never been happier, I am at peace with the world and all things in the world and DEAR GOD ENOUGH. I appreciate that kind of "Zen" quality in people, but you have to admit… it makes for a pretty dull person.
Allure put up a slideshow using old photos of Blake (like, from her teenage years and her pre-nose job Hollywood years) and they got her to comment on the photos. You can see the slideshow here – she talks about being tall and how she was a "terrible, spastic dancer" in middle school how no one else at her middle school was doing the Kate Moss unbrushed hair thing. Funny. Blake also referenced Ben Affleck (COUGH!) and The Town while looking at one photo, saying: "[The Town] is one of my most proud pieces. That cast, I learned so much from each of them. They're all such generous actors, and Ben was an incredible director. That was a big turning point for me in my life, in my career." Fascinating.
Can you believe she's cradling a lamb against her bolt-ons?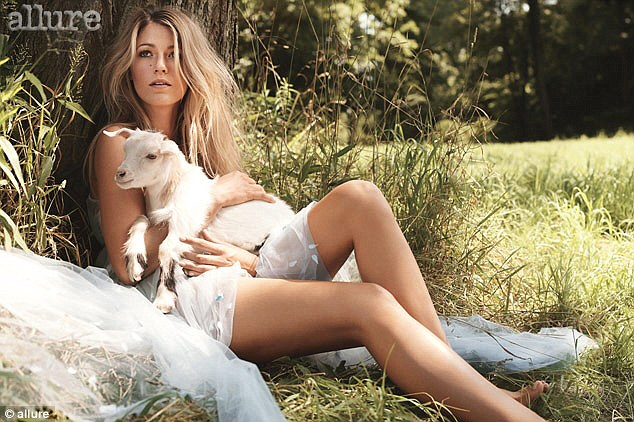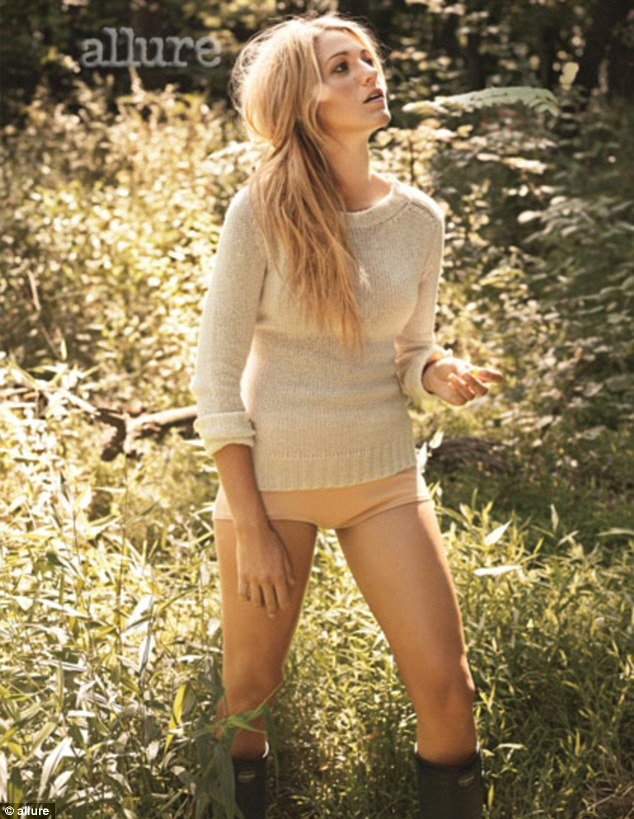 Photos courtesy of Allure.

Written by Kaiser

Posted in Blake Lively

- Mariah Carey lip synced on American Idol [CDAN]
- Colin Firth is looking good [Lainey Gossip]
- Internet celebrity charged with murder! [D-Listed]
- What is Paz Vega wearing? [Go Fug Yourself]
- New bachelors on The Bachelorette [Reality Tea]
- Goodbye to The Office [Pajiba]
- Bachelor Sean's fiance cheats on him [Evil Beet]
- Britney Spears out with her man [Popsugar]
- Nina Dobrev works it [Popoholic]
- Cindy Crawford needs to lay off the 'tox [Celebslam]
- Who said it: Carrie Bradshaw or The Dalai Lama? [Buzzfeed]
52 Responses to "Blake Lively wants a big family, says she'd "love" to have 30 children"