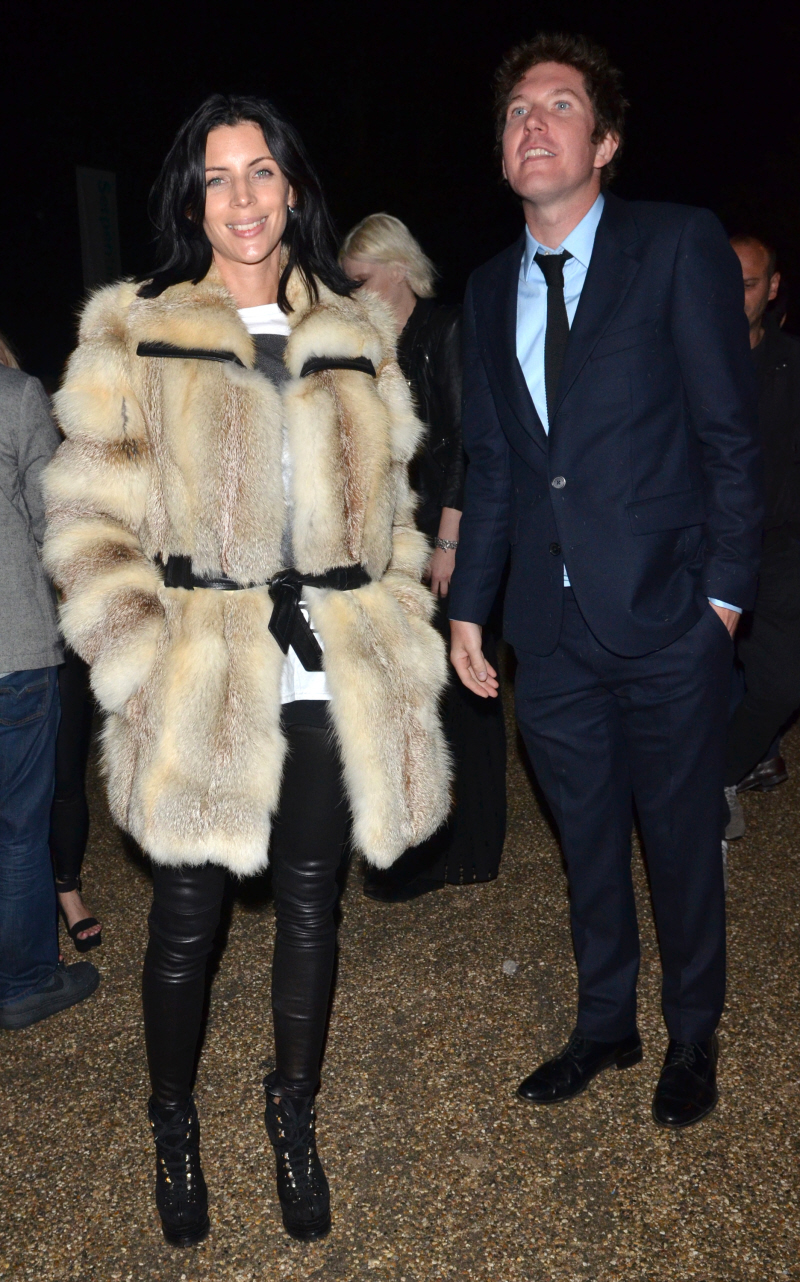 First of all, I don't think the anti-fur people are going to be happy about what Liberty Ross is wearing in these photos. These are pics of Liberty and an "unidentified man" in London last night at a party at The Serpentine Gallery. Liberty is wearing what seems like leather pants (?) and a big fur coat. That looks like real fur too. Anyway, the bigger story is that Liberty is in London now, her home turf, and that she seems to be hanging out with an attractive dude who is not her husband. SCANDAL!
She's had a very difficult few months following the revelation of her husband Rupert Sanders' affair with Kristen Stewart. But the smile was well and truly back on Liberty Ross' face on Monday night as she headed out with a mystery man in London.

The 33-year-old model beamed with delight as she left the Future Contemporaries party at The Serpentine Gallery in Kensington Gardens with her male pal. Following the event, Liberty and her friend headed to the Groucho club to continue their evening, but did their utmost to avoid being photographed together. And as they called it a night after their evening out, the pair were spotted holding hands as they headed home from the club.

Liberty is doing her best to get back to reality after photographs emerged of Rupert and Kristen in a passionate clinch, and recently returned to her day job by walking the catwalk at New York Fashion Week.

Speaking after the show, Liberty said: 'I was totally terrified. I hadn't actually been out of my house for seven weeks so I was really anxious. But it felt amazing.'

Following the publication of the photographs showing him and Kristen, Rupert was quick to come forward to apologise for the pain he had caused his family.

He said in a statement: 'I am utterly distraught about the pain I have caused my family. My beautiful wife and heavenly children are all I have in this world. I love them with all my heart. I am praying that we can get through this together.'
Do you think the "former model" is just in London for Fashion Week, and to see some old friends and maybe check in with her family? Or do you think that Liberty is going to make this London trip more permanent? Initially, when the scandal first broke, it seemed like Liberty was simply miserable in Los Angeles, and she would use her husband's infidelity as an excuse to move back to England. But then she used the public sympathy to her advantage in a series of photo-ops, and she seems to be consulting divorce attorneys in LA. So who knows?
By the way, beyond the fur, I think Liberty looks really great in these pics. She looks genuinely happy! I hope she's doing well.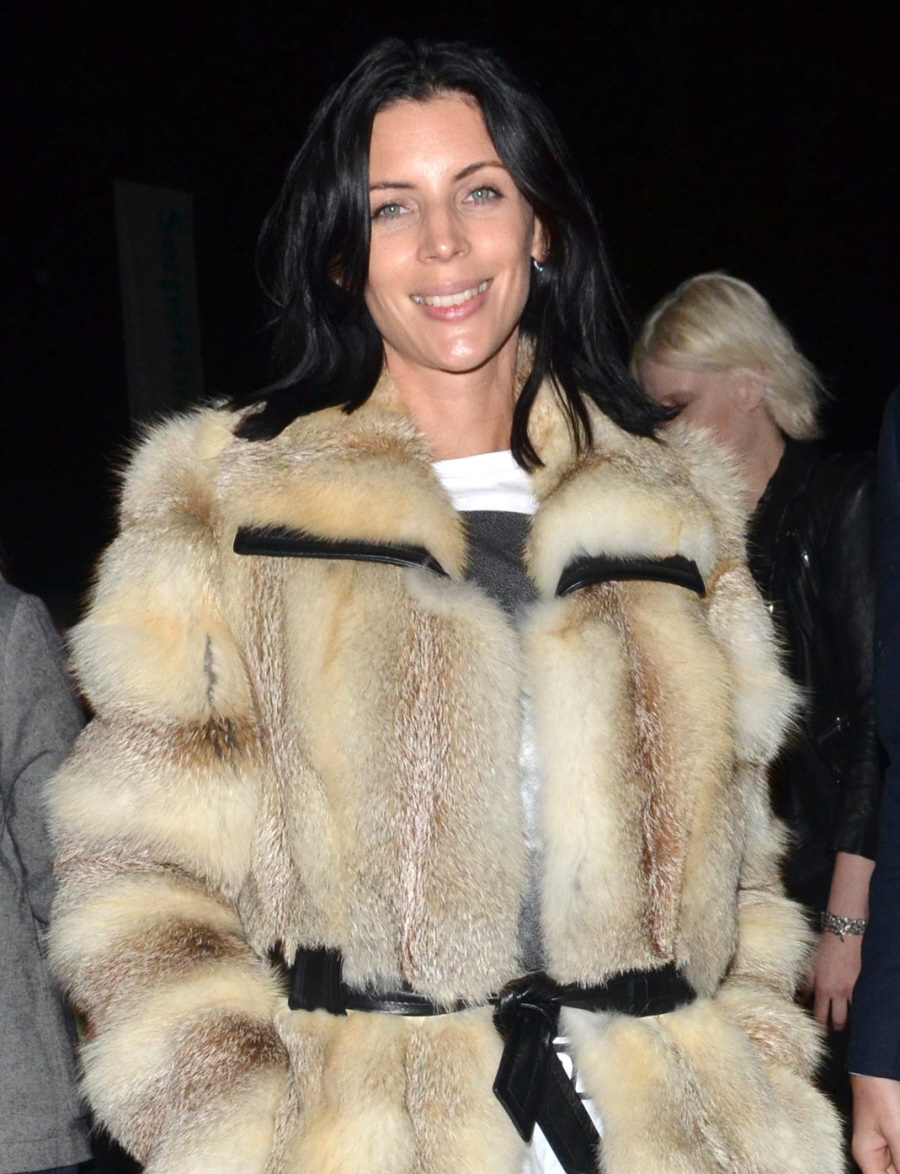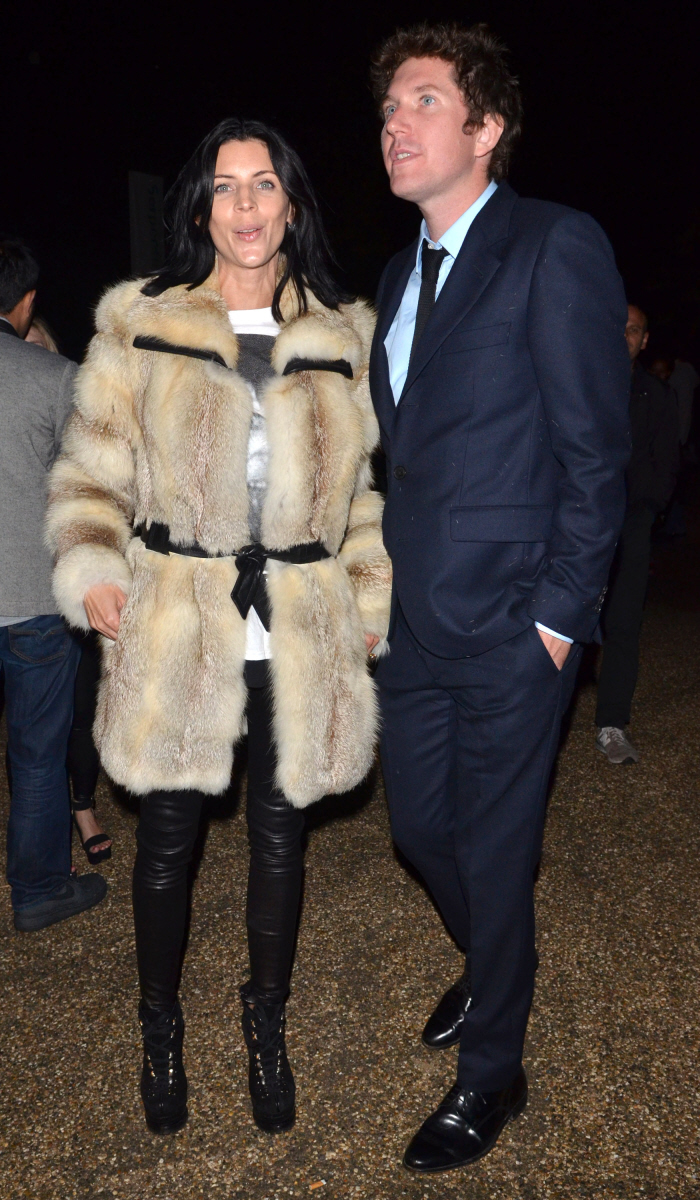 Photos courtesy of WENN.