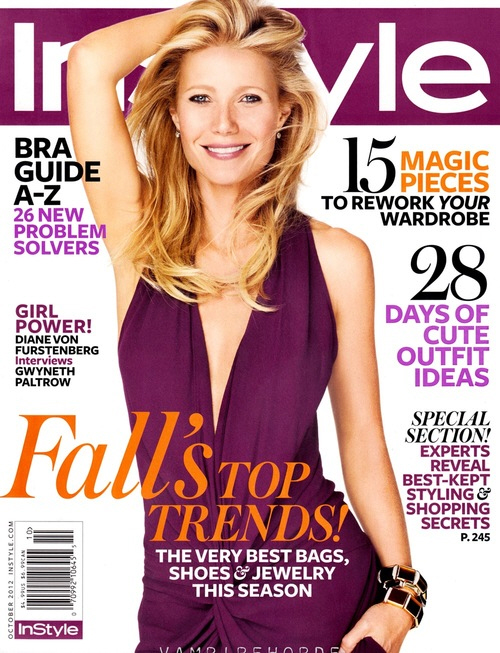 Another day, another quote-dump from Goop. To be fair to her, it's not like this is a completely new interview. We covered the first excerpts from Gwyneth Paltrow's InStyle cover interview yesterday – go here to see. Goop discussed how she only allowed her kids to watch TV when it was in Spanish or French, and Goop talked about how her marriage was "challenging" because Chris needs an environment with "gravitas" or some such BS. So these are just more quotes from the InStyle piece, and there are some Goopy gems in here too:
Gwyneth turns 40 years old next week: "I'm taking stock and really looking at everything. I'm trying to accept myself. There's a Rumi poem, "The Guest House," about welcoming in all aspects of yourself: The dark, the light, the jealous, the happy. Let them all in. But know that you're not defined by any single one of them. I've become much more serious after experiencing all the ups and downs of life—heartbreak, the death of people I love…These days I feel pretty grounded."

Why she "works so hard" (LOL): "I'm hard on myself, so I'm working on shifting perspective toward self-acceptance, with all my flaws and weaknesses. The positive thing that drives me is a curiosity and momentum. The negative is a need to validate myself or feel special."

On her kids: "When Apple was born, she had the hugest blue eyes. I looked into them, and she was looking at me, and I felt like, You are here to teach me everything. After [Moses] was born I had postpartum depression. It was a difficult time, and because of that I believe I have an extra empathy for him, and he for me."

Goop readers are better than the average peasant: "Goop readers trust my taste and know that I know where to find cool stuff. A city guide is a fast and fun way for them to have access to where I actually eat, shop, get a manicure, and hang out."

Her common interests with Chris Martin: "We laugh a lot, and at the same jokes," says Paltrow. "We like the same music and we like to do the same things."

Having more kids? "My brain says, 'Oh, I think I'm done, the kids are so big now, and I don't want to go back to changing diapers.' But a part of me would love to have another. Of course, I'm old now!"
Does anyone else notice that, as always, it's all about Gwyneth? I mean that even when she's discussing her children, she's only talking about herself. When she discusses her Goop readers, it's all about Gwyneth. I mean, obviously, this is an interview WITH Goop so it's understandable. But it just feels like everything is about HER experiences, her journey, her rules, her diet, her birthday and no one else's.
In another interview – done on a TV show, I think – Goop was recently asked if she would ever consider plastic surgery. Goop said, "I want to move my face because I'm supposed to convey emotion in my job. But I have wrinkles so I don't know – I'm not going to say that I'll never do anything, but I would always want to look like myself." Considering CB and I felt like Gwyneth was hittin' the Botox back in 2010-11, I think she's being disingenuous. But I believe that she isn't getting any nips or tucks. I think she just tried Botox for a little while, maybe some fillers too. Oh, and I think she might have gotten a boob job too. So, yeah. Other than that stuff, all natural, right?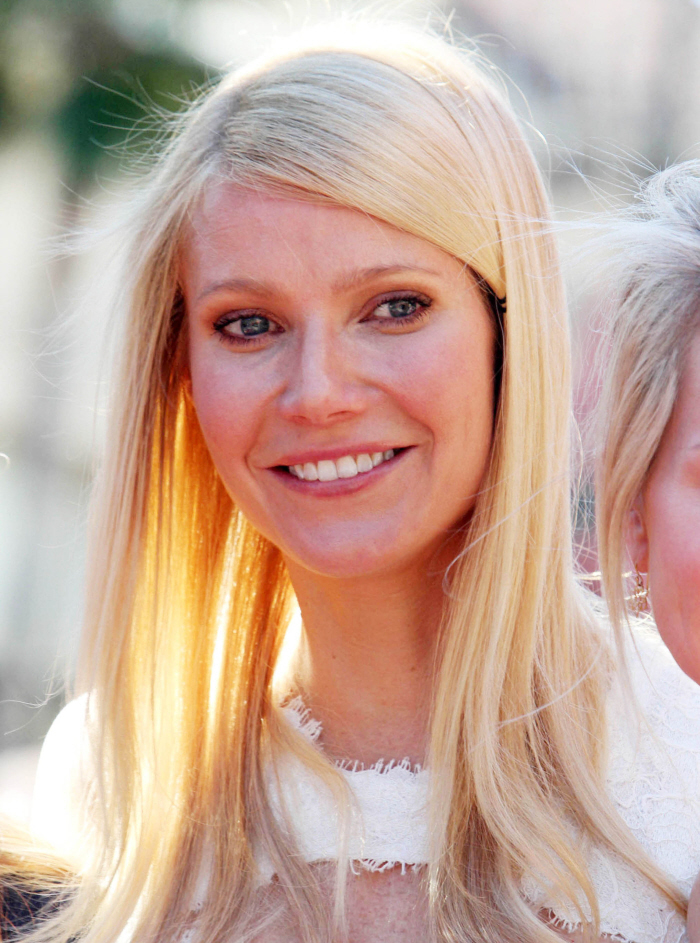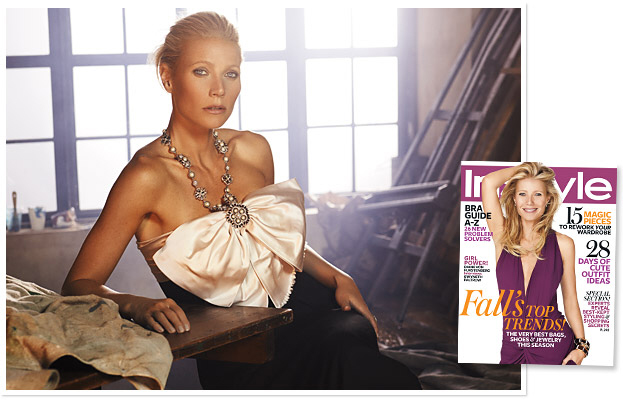 Photos courtesy of InStyle, WENN.