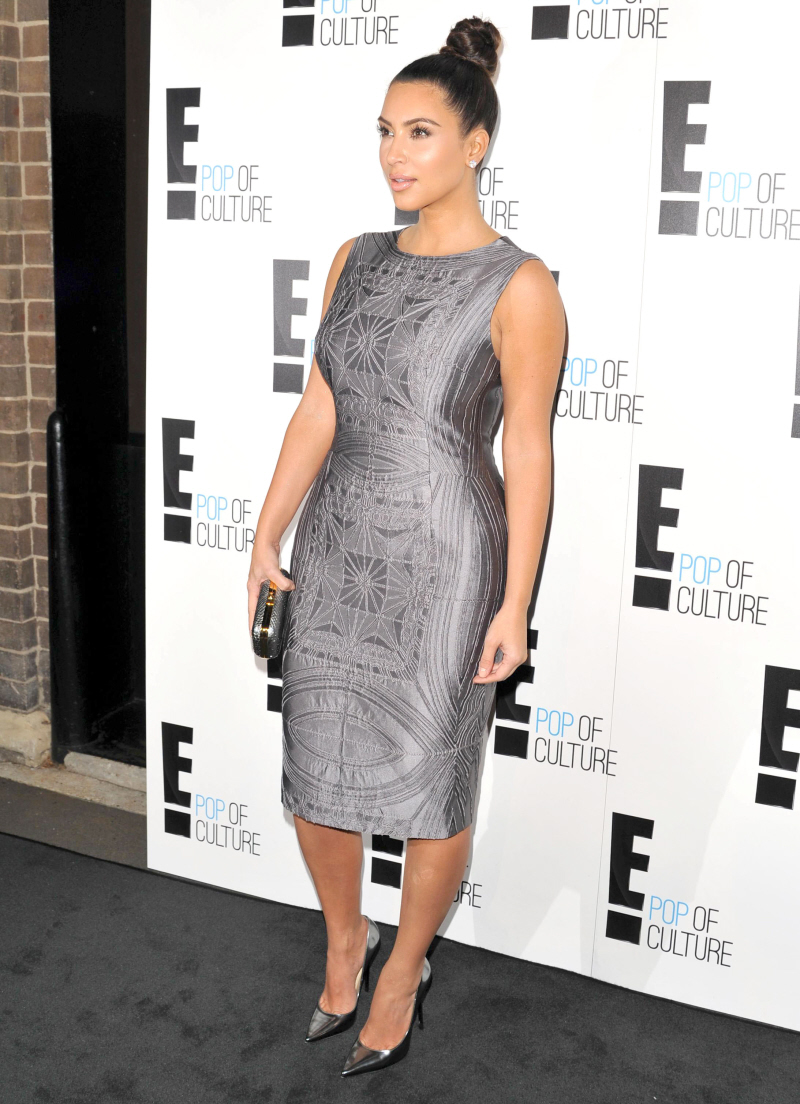 These are new, awful photos of Kim Kardashian at the E! Channel Brand Event (?) in Sydney, Australia yesterday. I'm assuming it was just a promotional event for all things E!-related. Just think of it this way: instead of looking at those awful photos of Kim treating her fluffy white kitten like a f—king purse, we get to look at photos of Kim with her typically terrible styling. How many times have I called out Kim for increasing her "Kat-Face" awfulness with the Croydon Facelift? She simply needs to stop pulling her hair back THAT tight. It makes her look like an alien-face. The Botox and the lip-injections aren't helping, of course. Anyway, there are lots of little stories about Kim and about Kanye West too, so let's just do some highlights:
*The other day Kanye tweeted, "I just f—ked Kim so hard." Kanye deleted it just a few minutes later, but not before that one tweet got 7,410 retweets and 39,777 of his followers made it their favorite.
*Kanye is reportedly planning to shell out $1 million (or more) on a crazy birthday party for Kim (her birthday is October 21). MTV reports that Kanye wants to bring everybody to Pine Cay, a private island in the Turks and Caicos to "lift her spirits". A source claims, "Kim has been really down about turning 32 and having two failed marriages behind her and no children, so he wants to make this extra-special… Plus it's her first birthday since they've been together as a couple. Kanye has never been shy of splashing out on the women he loves, but this time he's pulling out all the stops with presents." Some of those presents allegedly include: a Prada bag with a "KK" print, a pink diamond bracelet and a couture Chanel dress.
*Chanel you say? Ah, yes. Remember poor little Mercy Kardashian-West, the fluffy Persian? Well, allegedly Kanye was the one to buy the kitten for Kim. And it probably has something to do with Choupette Lagerfeld.
*Us Weekly/Hollywood Life claim that Kim and Kanye are "reportedly just dying to live together." A source says, "They have the most fun with each other and they keep getting closer. She's thinking of getting a bigger place in LA and he'll get a biggest one in NYC and they'll share!"
*OK! Mag (via Jezebel) claims that Kanye is worried about Kim's ass. Like, he thinks it's too big. And he wants her to lose 20 pounds by doing a liquid diet? Not for nothing, but to his credit, I actually think Kanye is fine with Kim's massive ass just the way it is. He keeps taking her for ice cream and stuff too, so if anything, I think he'd like her to be even "thicker".
And that's about it. I will leave you with one quote from Kim, which she gave during an interview with an Australian media outlet while at this E! event thing. Kim was asked "Who would she want to swap lives with for a day?" Her answer: "Jesus. Because I think it would be pretty fascinating to see the power that he had." Deep thoughts by Alien-Face.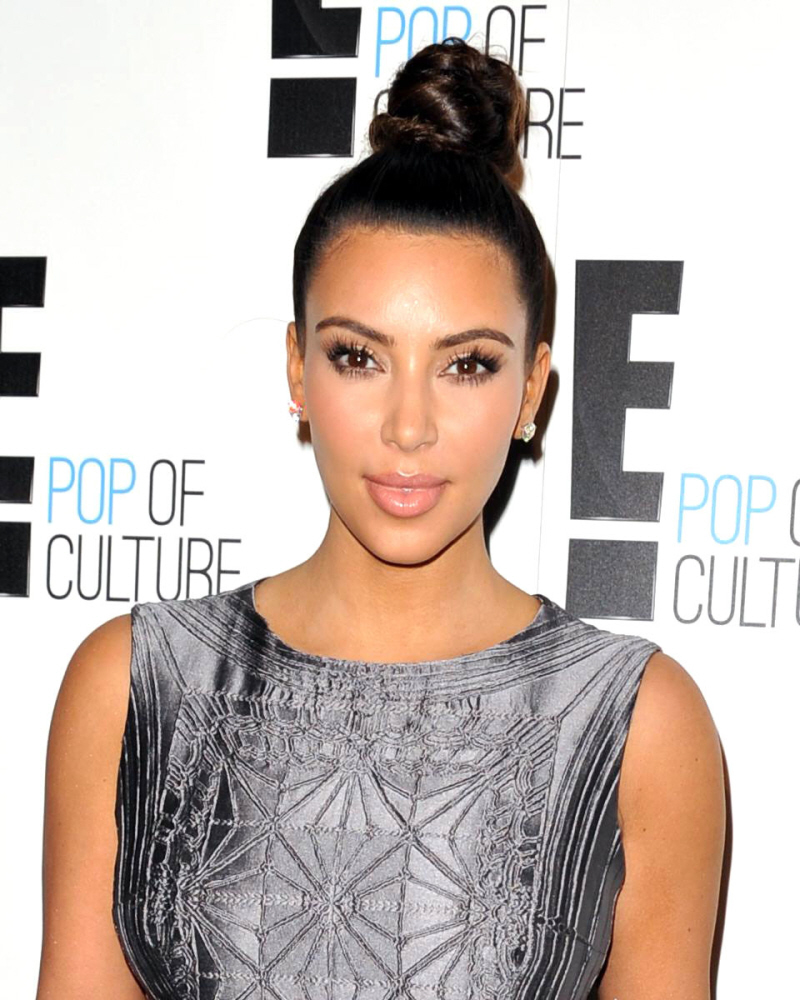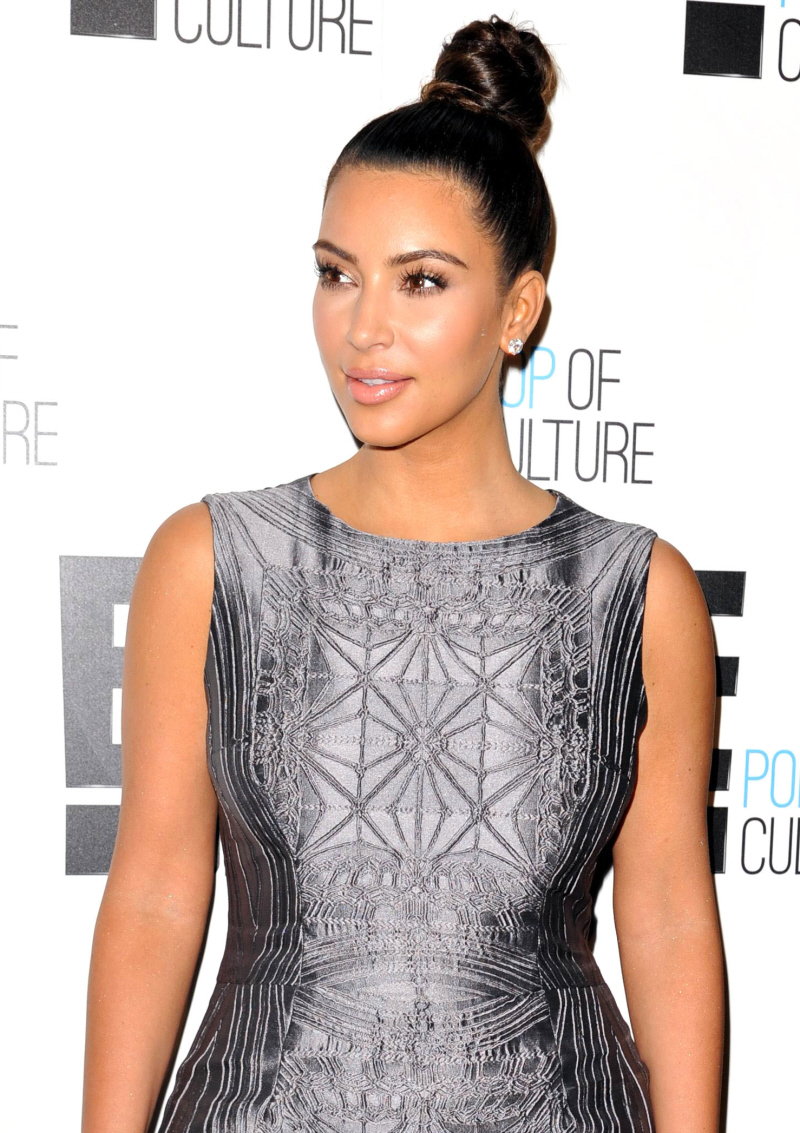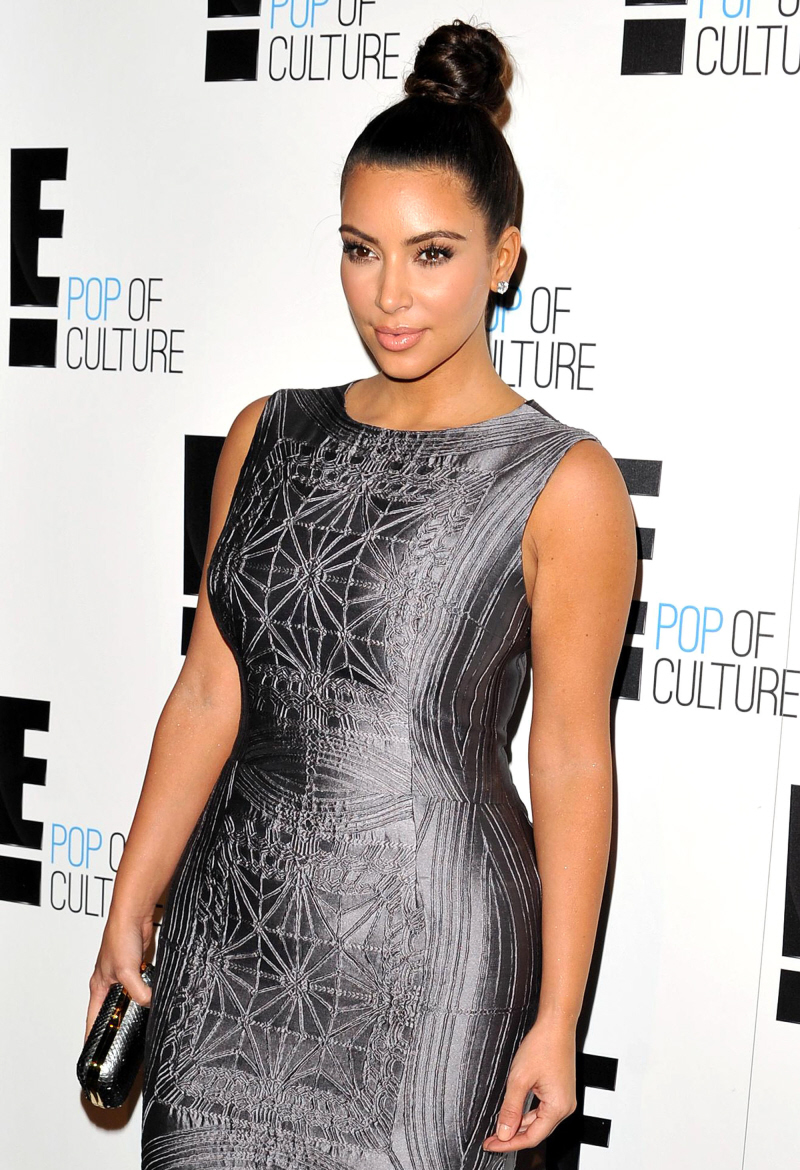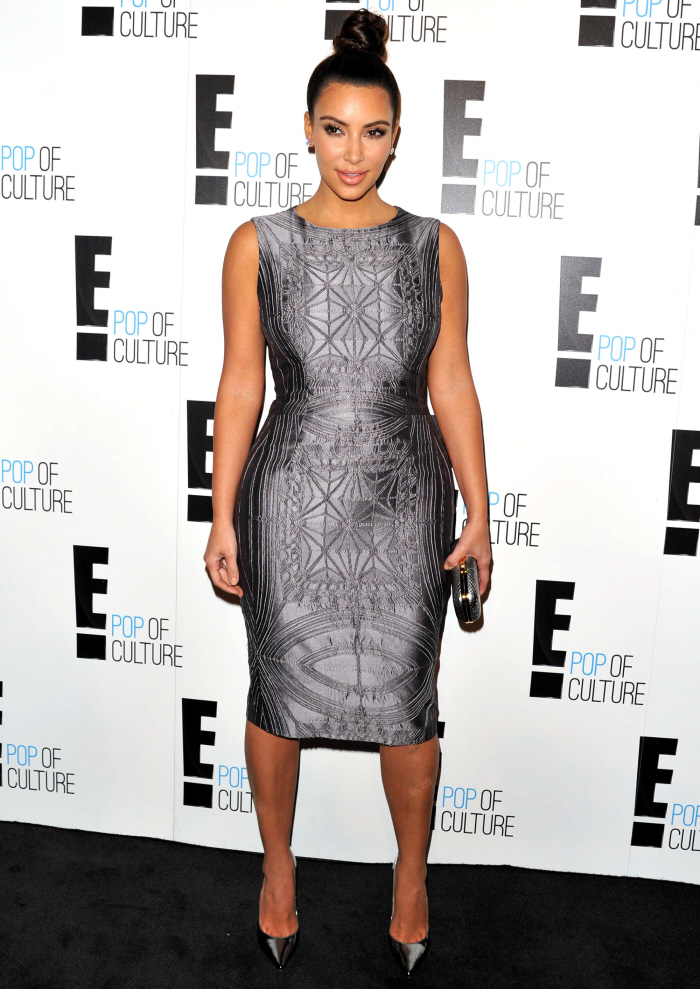 Photos courtesy of WENN.