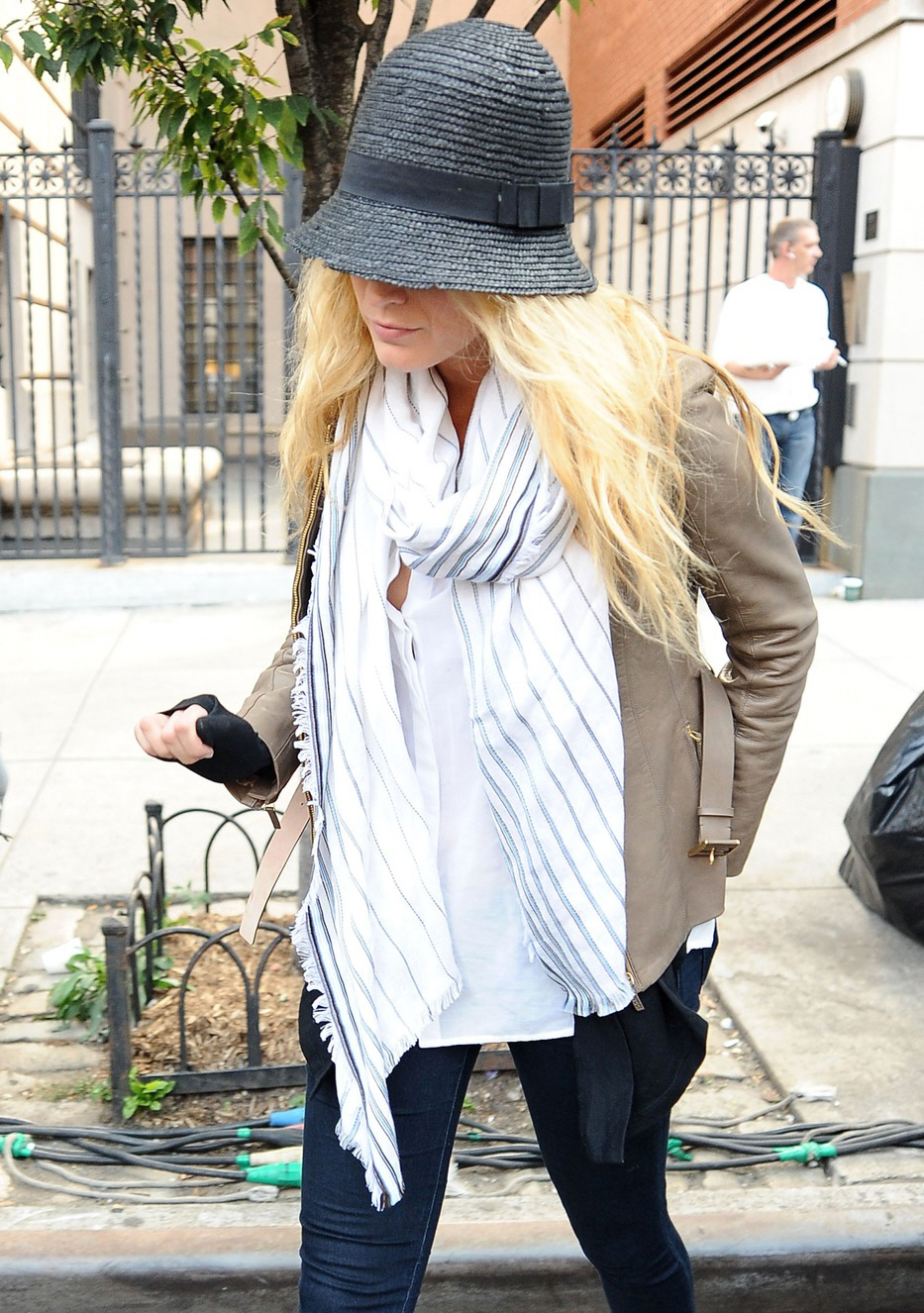 Everyone pretty much predicted this – given the seemingly "sudden" wedding of Blake Lively and Ryan Reynolds, there was bound to be rumors of a pregnancy. We don't know if Blake and Ryan had a shotgun wedding, or if Blake simply has babies on the brain and she wants to get knocked up right away. But "babies" are definitely in the air for Blake. Back in July, the tabloids even took note of Blake's seemingly slight weight gain, claiming that she had put on "10 pounds of pre-pregnancy weight" because she wanted to get knocked up quickly. And now Page Six is trying to make the speculation ramp up even further:
Rumors are rife on the "Gossip Girl" set that Blake Lively could be expecting her first child. The blond beauty, back at work in New York after her secret Sept. 9 wedding to Ryan Reynolds, is "glowing," say spies, but also is eating more than normal.

One spy said, "Blake is usually really careful about what she eats, but since her wedding, she seems to be eating a lot more. Everyone on set is on bump-watch."

A rep for Blake rep didn't respond to e-mails last night.
Yeah, it wouldn't surprise me at all. In fact, I think it would make a certain amount of sense. It's not that Ryan and Blake weren't already headed in the "wedding and a baby carriage" direction for the better part of this year. But the suddenness of their wedding made it seem more like an elopement, or a hastily arranged ceremony put together before Blake began to "show". Or it could just be that Blake is really hungry. Who knows?
UPDATE: Blake's rep got on that quickly. The rep told Gossip Cop that Page Six's report was "completely untrue." Then why didn't the rep say that to Page Six when they called and asked?
These are some photos of Blake on the Gossip Girl set in the last week of August. She doesn't look knocked up to me.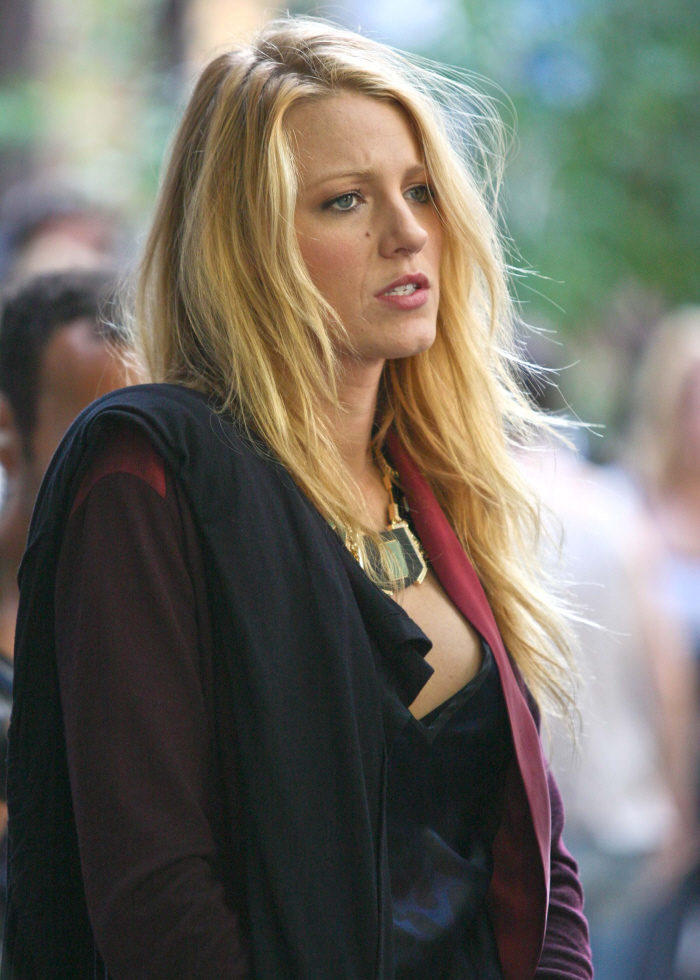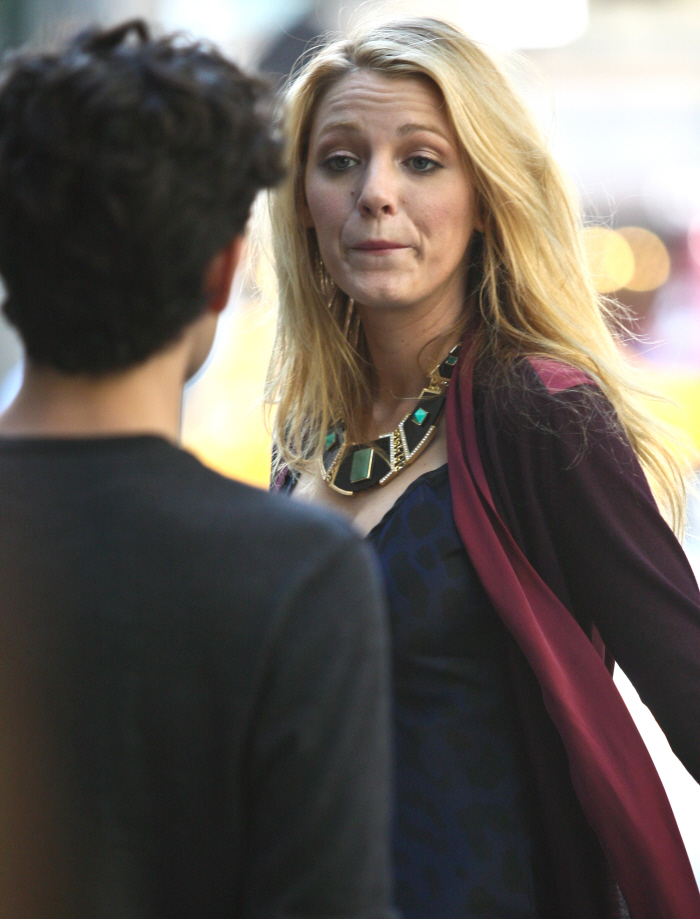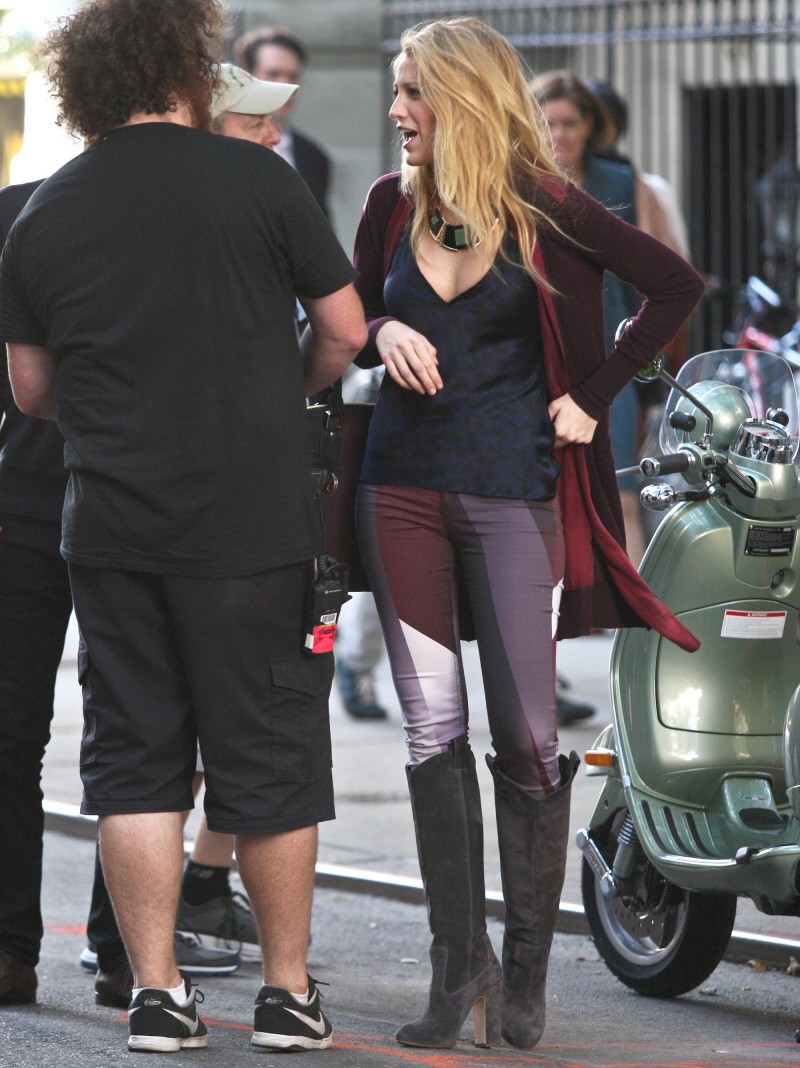 Photos courtesy of WENN, Pacific Coast News.