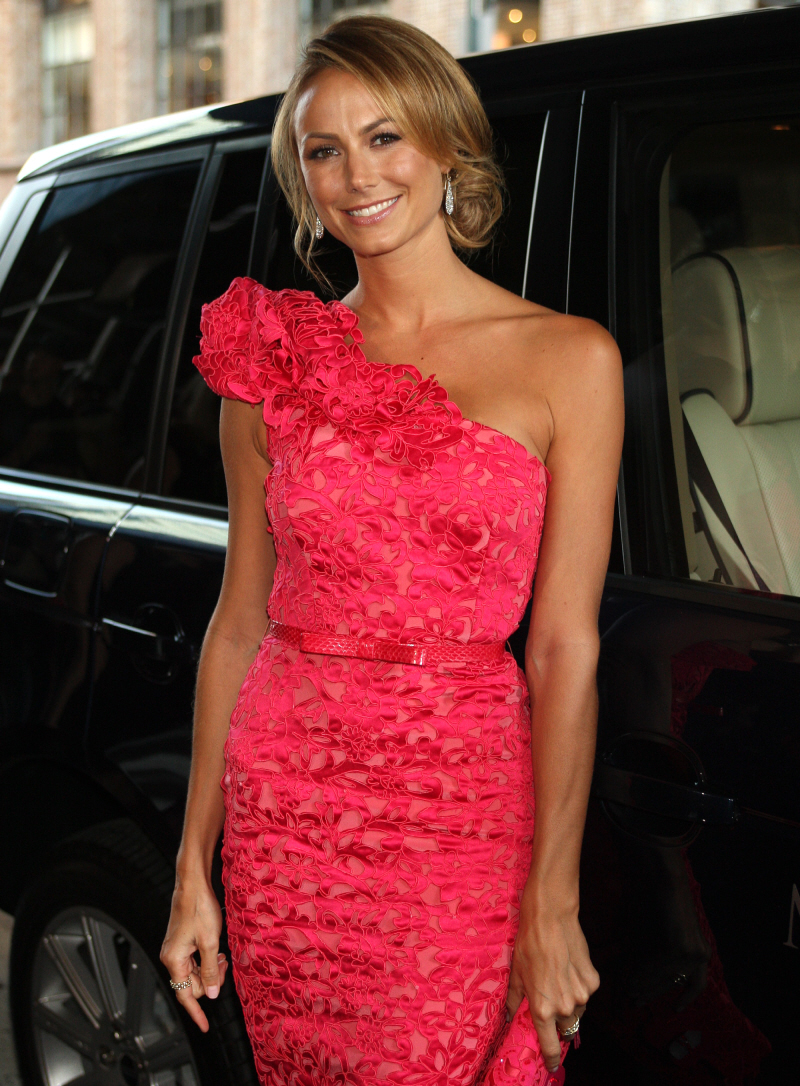 Last weekend, I glanced at these photos on TMZ, and I laughed and laughed. For those of you who hate links (?), that link takes you to posed photos of Stacy Keibler doing a photo-op with jeweler-to-the-stars, Jacob the Jeweler. The photos were so obviously for promotional purposes, I just assumed that the lesson of the story was NOT "Stacy Keibler is engagement-obsessed and she's wandering around, trying on engagement rings" and more likely "Stacy got paid a cool $50,000 to do a photo op with Jacob the Jeweler because she's feathering her nest for the time when she falls out of favor of The Clooney." Still, the photos were distributed to some tabloid outlets, and thus, we have a magical story about Stacy dropping hints to Clooney about wanting a ring and a wedding.
Is George Clooney, 51, ready to take the plunge again? His girlfriend of one year, Stacy Keibler, was spotted trying on engagement rings at the jewelry store Jacob & Co. in Manhattan on Sept. 13.

According to a fellow shopped, Stacy's heart started racing when Jacob Arabo showed her his palladium collection.

"I want to try on some rings – they are beautiful!" Stacy exclaimed. Stacy "was particularly blown over by a Jacob & Co. canary diamond ring, so yellow might be her color."

Stacy may have been dropping a big hint to George two days earlier as well, when she checked out an array of breathtaking wedding gowns at the Vera Wang and Marchesa runway shows during NYC's Fashion Week.
[From In Touch Weekly, print edition]
Oh, and she was seen at Vera Wang's wedding gown show? That's fairly damning. Maybe there IS something to this. You know where we are now? We're at the magical time within George Clooney's relationships where he's been with The Girl for long enough for it to be considered "serious" and "potentially leading to some kind of settling down," and that's just when The Girl starts getting really comfortable. That's when she starts thinking, "Hey, maybe he WILL marry me." That's when she starts mentioning weddings and babies in interviews. And that's when Ol' George dumps 'em. Now, do I think George will dump Stacy just because she was looking at wedding gowns and engagement rings? Hm. I don't know. He's dumped girls for less, you know? I think she might just be "on notice." We'll see if she talks about "their future together" in an interview. THEN it will be over.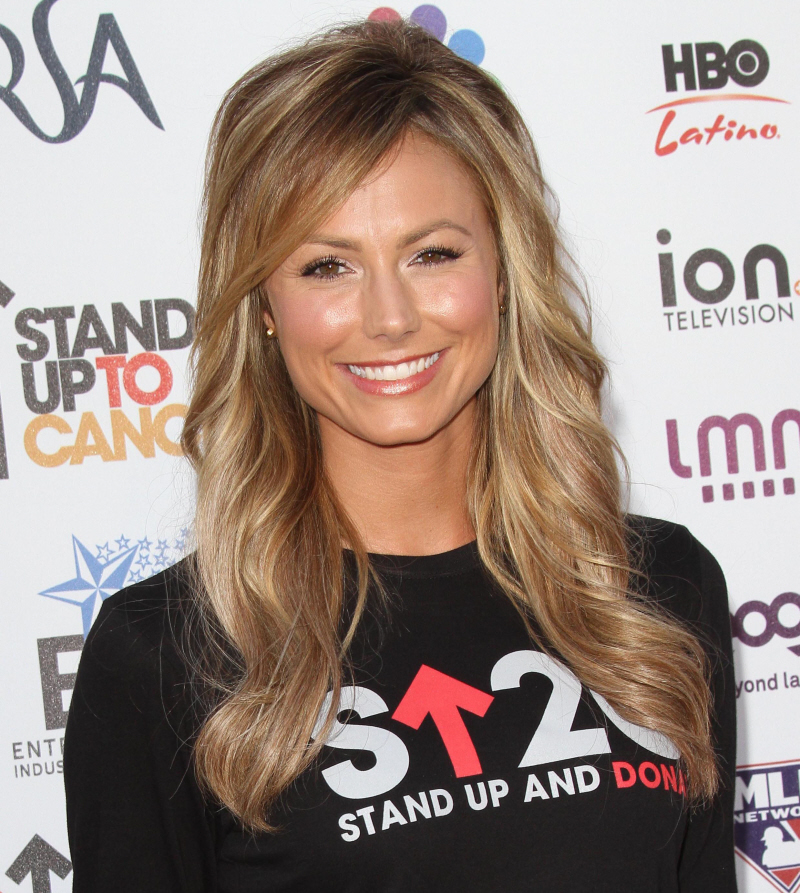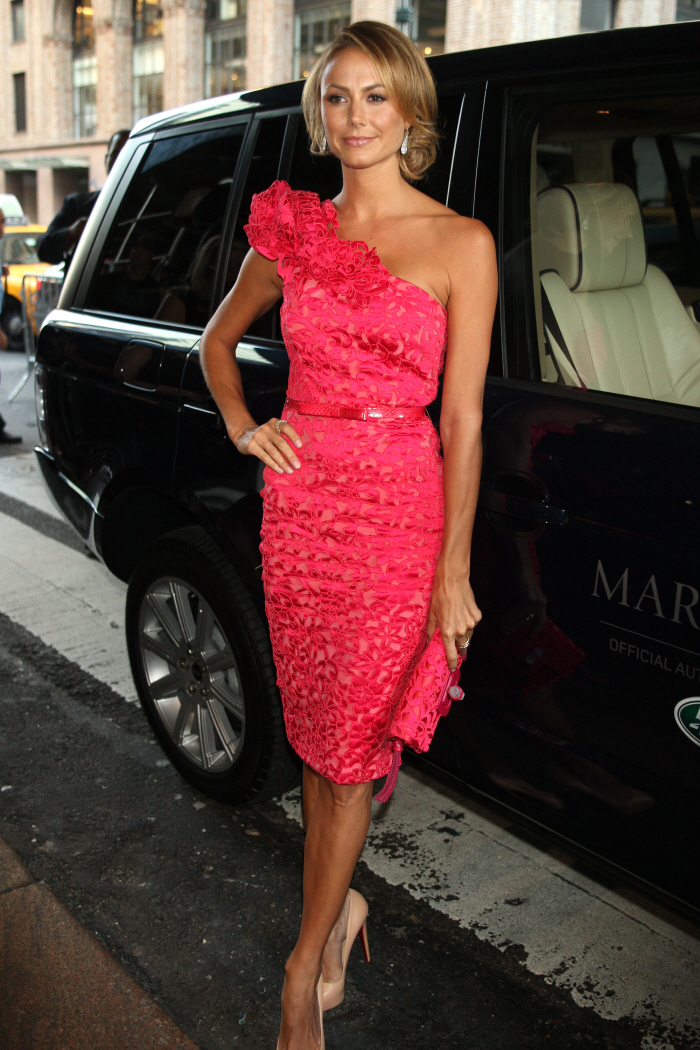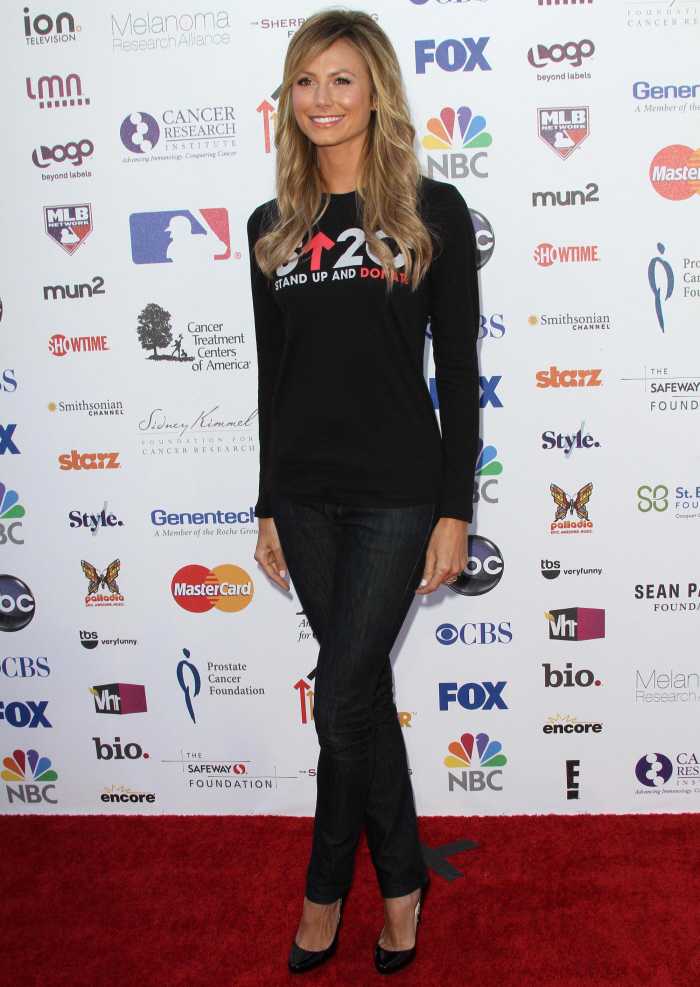 Photos courtesy of WENN.