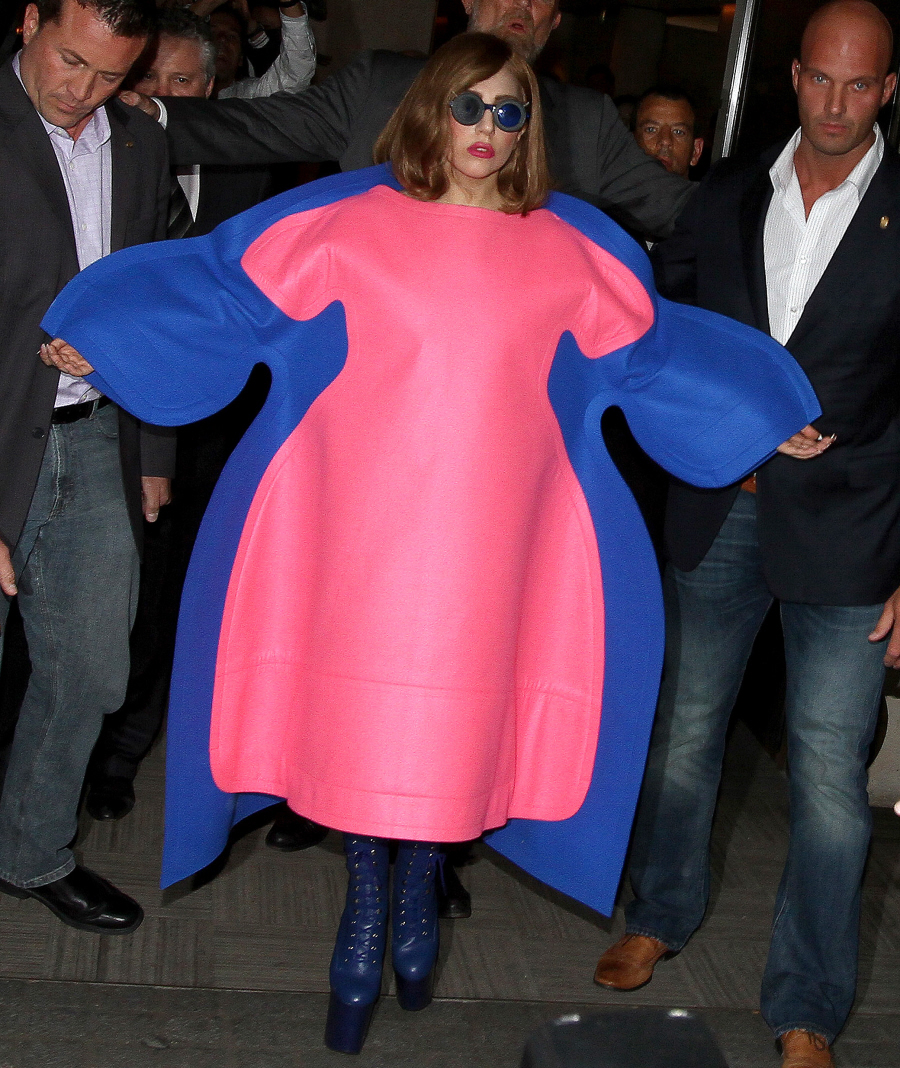 These are some photos of Lady Gaga in Paris yesterday, ahead of her Paris concert. I want to put WENN's caption for these photos in this post verbatim: "Lady Gaga is mobbed by photographers and fans as she leaves her Paris hotel in an oversized outfit, ahead of her concert. Due to the garment's size, Gaga's assistants had to pull her into the vehicle waiting for her, as she couldn't get in on her own." Sure. "Due to the GARMENT'S size." LOL.
On Friday, we debated Lady Gaga's weight gain when she claimed that she put on "like, 25 pounds". I still don't think she's gained that much, but whatever happened, I think she still looks fine, and I think she handled the "fat" criticism surprisingly well. I think this outfit might be Gaga's sight-gag, right? Like, "You think I'm fat? Look at me in THIS outfit." Unfortunately for all of us, people are determined to make Gaga feel like crap about her weight gain. Radar reports that Gaga's label "ordered" her to lose weight:
Lady Gaga is now literally too big for her boots! The Born This Way singer has been told by her record label to lose weight after they were forced to order better-fitting outfits for the remainder of her world tour, RadarOnline.com is exclusively reporting.

Executives at the Universal Music Group saw recent pictures of the 26-year-old singer bulging out of her corset and suspenders and had to gently tell their star they were ordering a new wardrobe for the Born This Way Ball. She was also asked to lay off her favorite foods – pizza and pasta!

As RadarOnline.com previously reported, the Italian food junkie admitted in an interview Wednesday that she has gained 25 pounds recently, explaining: "I love eating!"

"The tight, skimpy outfits weren't doing anything for Gaga's new fuller figure, so Universal ordered more flattering and better fitting costumes for the rest of the tour," a source revealed.

"No one likes to criticize someone who has put on weight, but she has been showing some serious muffin top, especially when wearing tight suspenders. It just wasn't a good look and was getting unnecessary criticism, so they moved fast to nip it in the bud. Gaga has an incredible appetite for Italian food, which stems largely from her roots. It's very easy on tour to get hooked on a diet of pizza and pasta because they are comfort foods – and when you are away from home you always long for something that reminds you of where you came from.

"She loves to eat, but because of her tiny frame it shows if she doesn't work out as much as normal. Executives told her to quit gorging on her favorite foods. But despite the weight gain, Gaga won't give up wearing the meat dress that has become a focal part of the live show. Gaga would rather starve to death than lose that dress," the source divulged.

Gaga has always been open about her hard parting habits, having once claimed she follows "the drunk diet… I live my life as I want to." She recently told radio station Sirius FM. "I like to drink whiskey and stuff while I am working," admitting that she regularly works out when she is hung over.

Gaga's liquid appetite is most likely to blame for her recent weight gain, explained nutritionist Majid Ali. "Alcohol sugars can only be stored as fats. Whereas most sugars can be used as fuel and whatever is left over is stored," he revealed.

"So all that drinking adds up as fat pretty quickly, no matter what the rest of her diet is like."
God, that's when I gained weight in my early 20s – when I began to drink too much. And since I stopped drinking (for the most part) a few years ago, the pounds have come off. If Gaga gained weight because of drinking, then perhaps it's not a "She needs to go on a diet" thing and more of a "Put down the White Russian, Gaga" thing. She can still eat pizza – but don't let her drink 3 beers while she's eating the pizza. Now, as for her label "ordering" her onto a diet… I hope Gaga told them to kiss her fat ass, you know? I don't care if the label had to order new costumes. They don't get to dictate to Gaga or ANY artist what weight the artist should be.
PS… Did anyone else look at these photos and think about The Silence of the Lambs? Just me?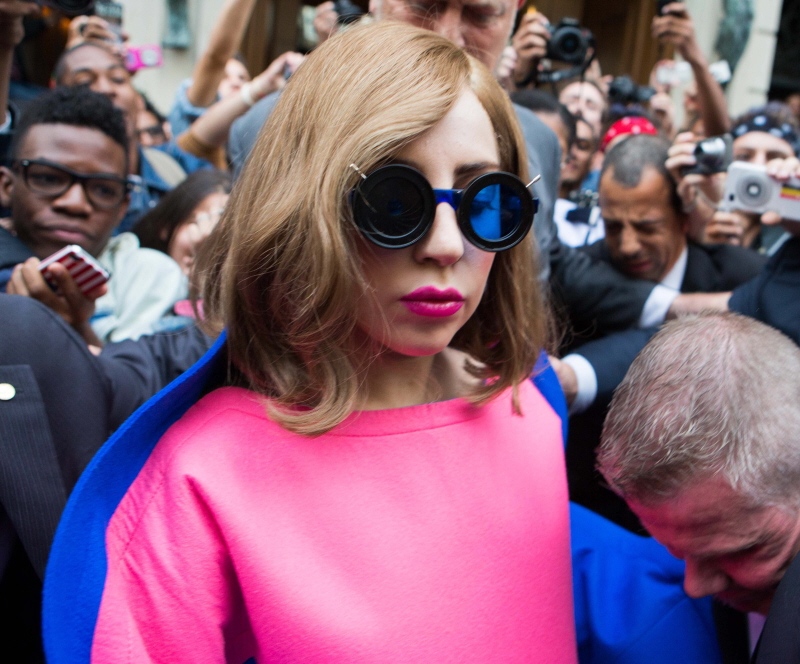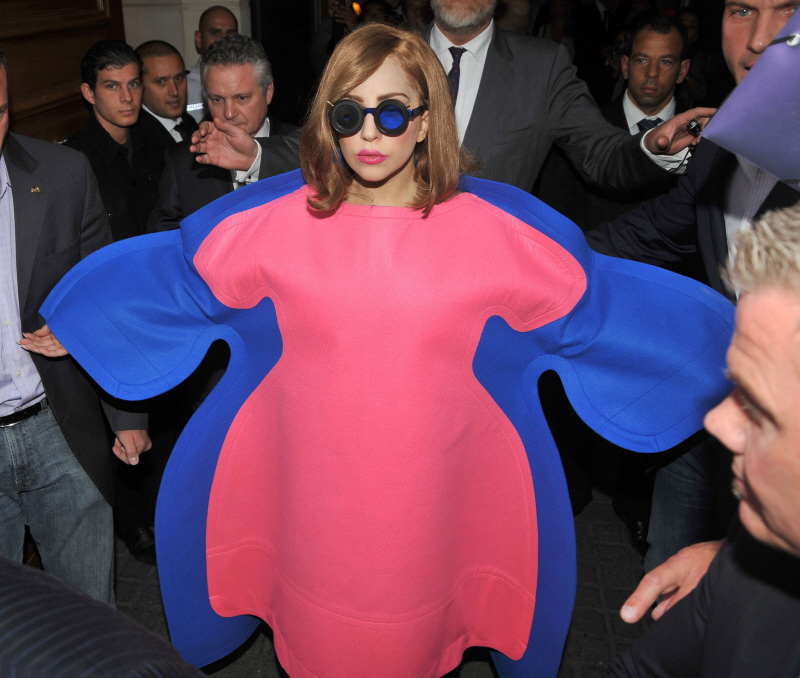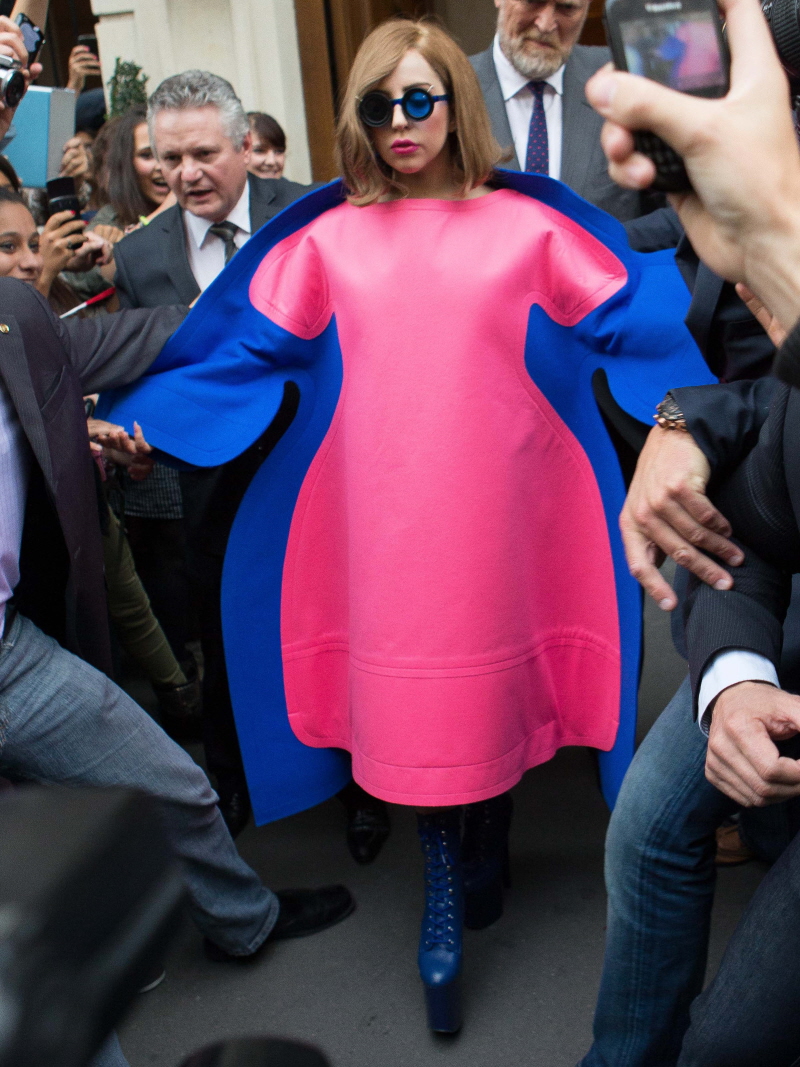 Photos courtesy of Fame/Flynet and WENN.