Emmys Open Post: Hosted by Benedict Cumberbatch's bizarre beauty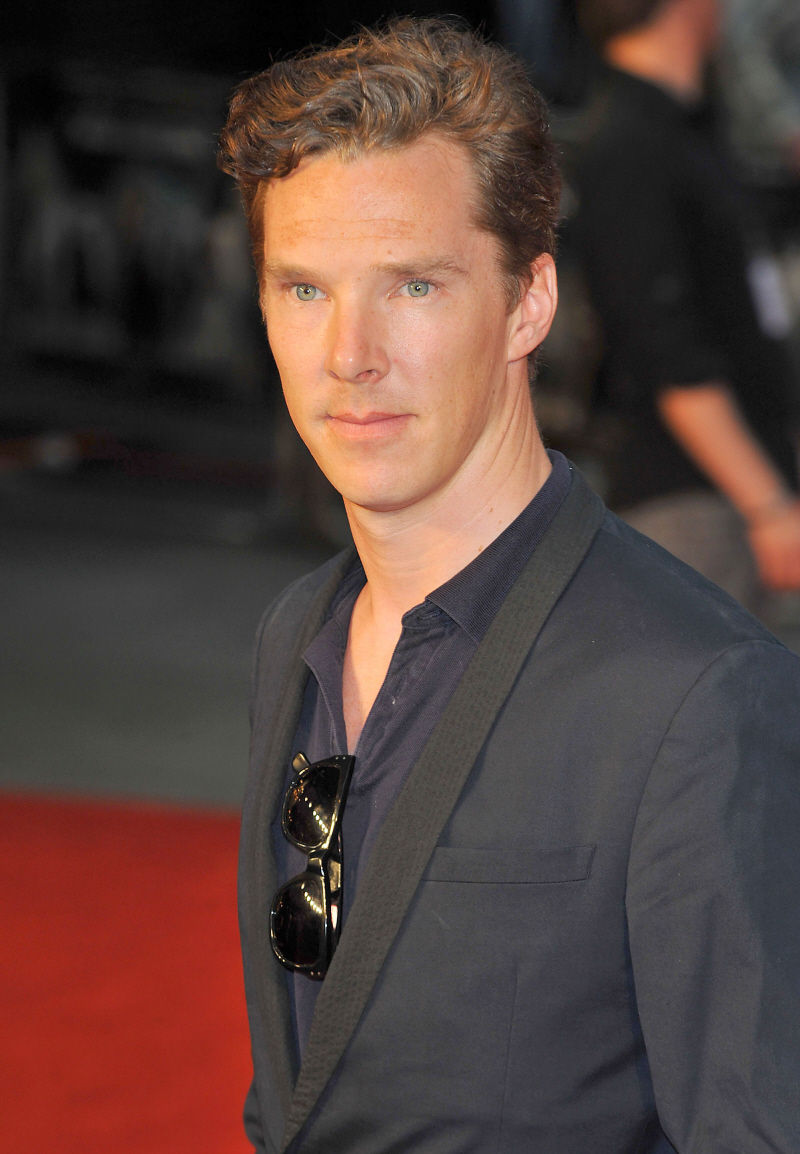 Here is your Open Post for tonight's Emmy Awards, which air (if you are in America) on ABC at 8 pm, I think. The Emmy site says 7 pm, but I guess that means that the Emmy red carpet coverage starts at 7 pm. Your Open Post is being hosted by my love, that gorgeous English bitch known as Benedict "Cumby" Cumberbatch. Cumby will be at the Emmys. He actually did some campaigning for his nomination and his Emmy, although we normally think of "campaigns" as just for the Academy Awards. Cumby really mad himself available for more American press earlier this year when Sherlock's second (fantastic) season was about to come to PBS. I like to think that he really likes that Sherlock has been embraced by America, and that he's proud of his Emmy nomination.
Because of the funky Emmy rules, Sherlock is considered a "miniseries or movie" rather than a proper episodic drama (which is what it really is). Cumby is nominated for "Outstanding Lead Actor in a Miniseries or a Movie" for A Scandal in Belgravia (which, if you haven't seen, is one of the best things EVER, in the history of time). I think Cumby's inclusion in the Miniseries/Movie part is actually good news, because I think that means he's got a better shot at winning. He's up against Kevin Costner, Idris Elba, Clive Owen (sigh!), Bill Paxton and Woody Harrelson. Don't you think Cumby's chances are pretty good? I do. And beyond that, Sherlock is nominated for a slew of other awards too (including a nomination for Martin Freeman/Dr. Watson). You can see the full list of nominations here.
So, will Cumby have a shiny award to bring home to England? If he wins, will he do a special Cumby Dance? That is my way of introducing my new favorite video ever – Benedict dancing to Michael Jackson's "Thriller" at some kind of wedding. I LOVE HIM.
That is the dance he will do at OUR wedding!!
Here are some photos of Benedict on Saturday in LA, at the BAFTA TV Tea party. He looks SO sexy to me. Go ahead and yell at me. I don't care!!!! I would hit that like a house on fire. Like a bitchy, pale, English house on fire.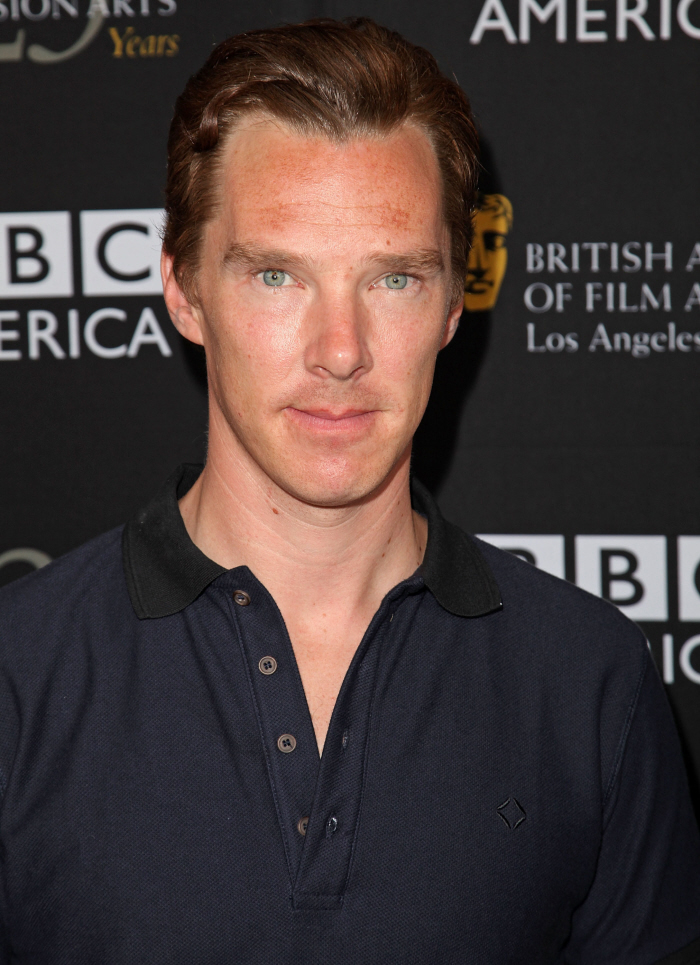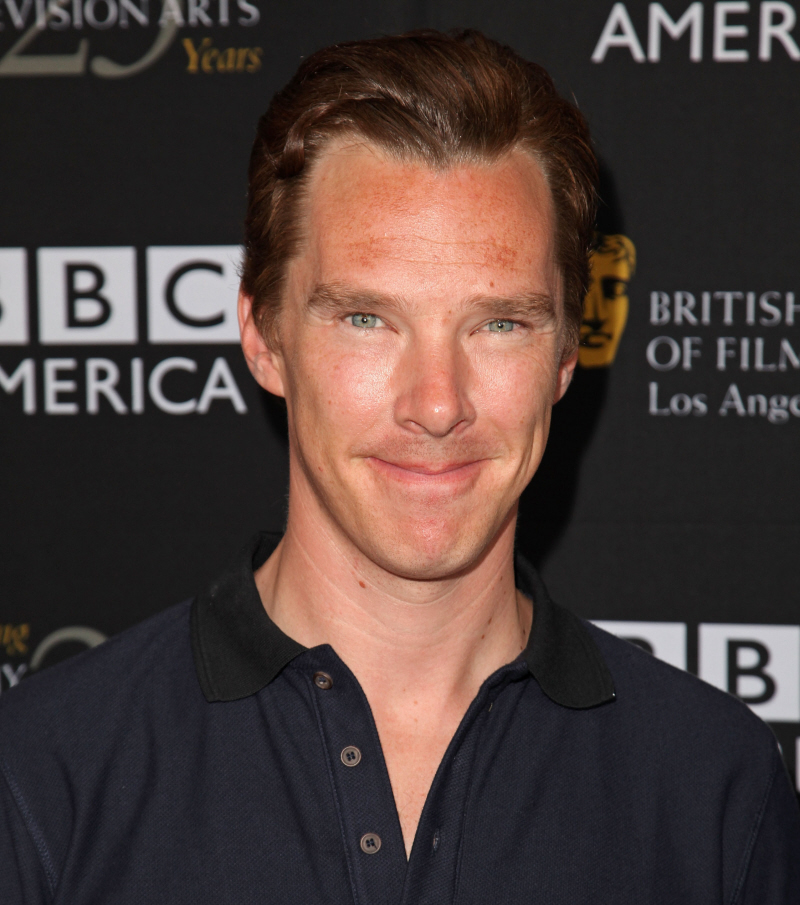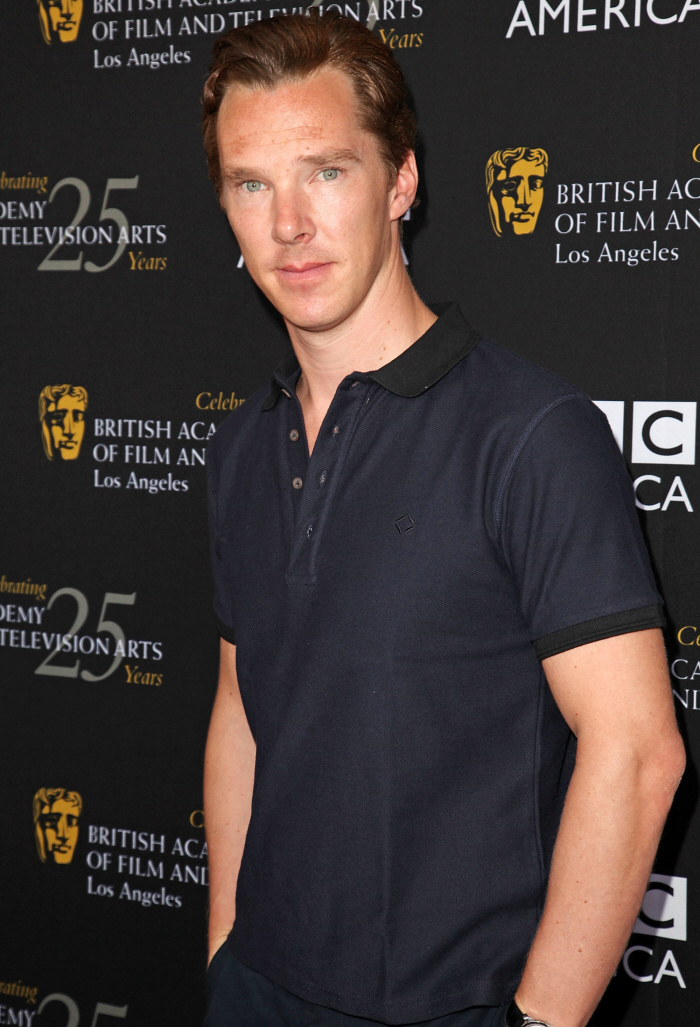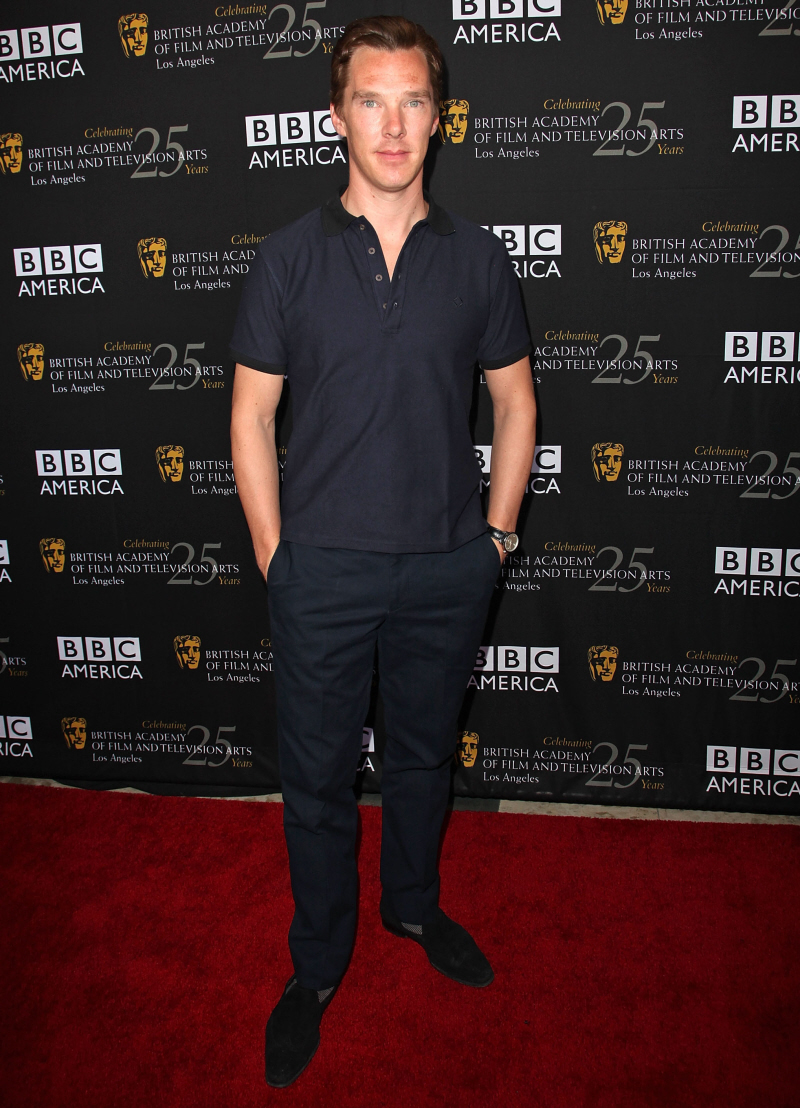 Photos courtesy of WENN.

Written by Kaiser

Posted in Benedict Cumberbatch, Emmys, Open Post

- Zach Galifianakis is awesome [Buzzfeed]
- Prince at the Billboard Music Awards [D-Listed]
- Bieber's Billboard look [Go Fug Yourself]
- Married to Medicine recap [Reality Tea]
- Celebrity first marriages [Pajiba]
- The last Mad Men baffled a lot of people [Lainey]
- Karolina Kurkova's crazy hot dress [Moe Jackson]
- Jennifer Garner on set [Popsugar]
- Kitten vs. Lizard [CDAN]
- Doetzen Kroes' great butt [Celebslam]
- Shameless star Jeremy Allen White [OMG Blog]
- RIP Ray Manzarek [Bossip]
103 Responses to "Emmys Open Post: Hosted by Benedict Cumberbatch's bizarre beauty"