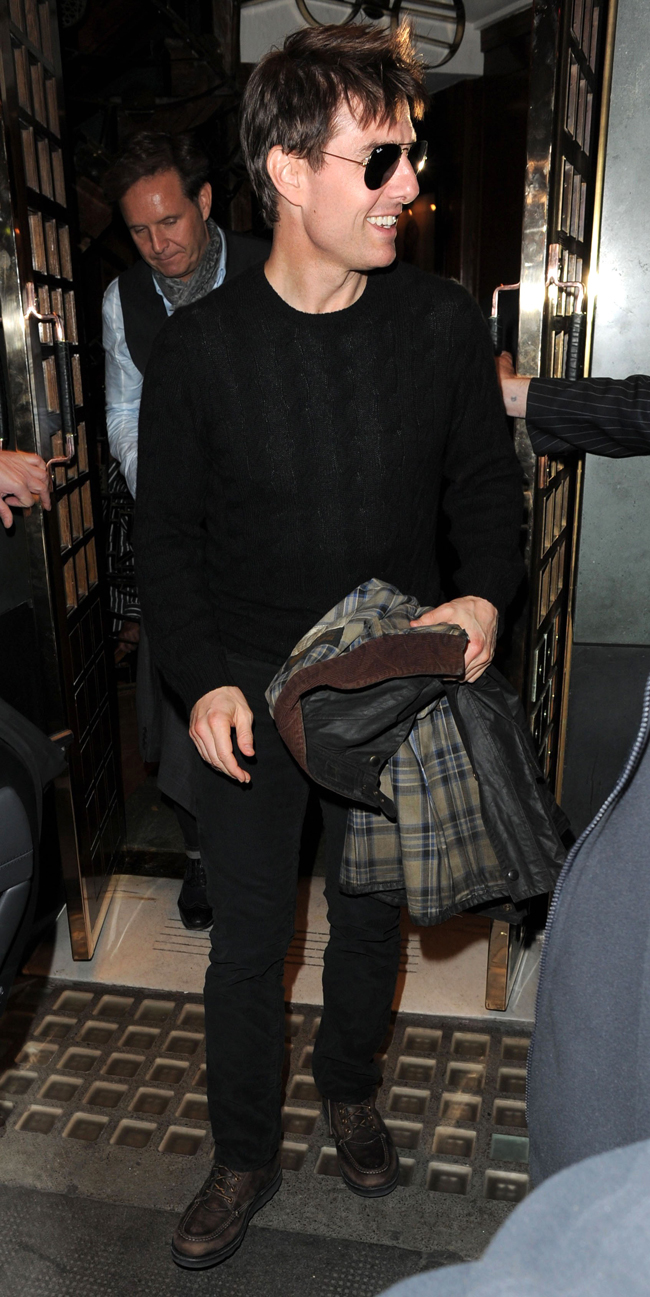 Tom Cruise continues to live it up in the London nightlife, and I am seriously wondering what the hell is up with him. Not only is he thumbing his nose at suggestions that he's not spending enough time with Suri (because phone calls are enough) and moobing it up with "mystery ladies," but Tom was also spotted at the same nightclub as Tara Reid the other night, which is never a good sign. Not even for a moment would I have ever expected Tom to be boogying down in close proximity with Tara, but I guess he feels the need to feel young and funky these days. Whatever.
Tom was out again on Friday evening for yet another late night, and it's a wonder that anything is getting done with the movie, All You Need Is Kill, that Tom is supposed to be working on right now. Never mind that he could have hopped on his private jet and visited Suri over the weekend, right? Here's Tom's latest "mystery woman" who was part of his dinner party and exited with Tom. While I don't think they are actually dating (because Tom is a huge fan of PDA with the women that he does become involved with, contractual or otherwise), there's a statement of some sort being made here. Obviously, these ladies could have exited out a different door than Tom or even just a minute before or after him, but he has wanted to be seen with these chicks. This one seems (as Kaiser suggested) as if she could be closely related to Victoria Beckham. Same fake bake, same style of dress, and same grimace.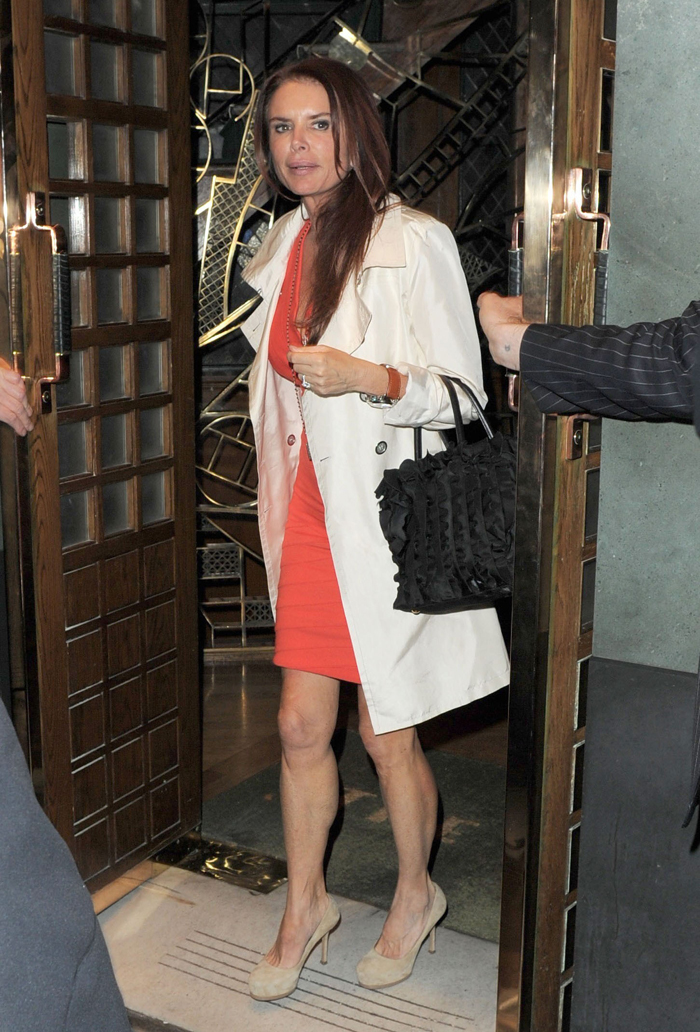 Beyond the superficial aspects of Tom Cruise, Ladies' Man, I'd also like to talk a bit about The Master, which I viewed on Friday and have been slowly digesting over the course of the weekend.
WARNING: SPOILERS BELOW.
The Master is a good movie, and some might even call it a great movie. I enjoyed it quite a bit, but those reasons were different than why I originally expected to like it. Was it a movie about Scientology? Not really, but it did obviously concentrate upon a choice set of characters during a period of time that coincided with the inception of the CO$. Lancaster Dodd (Philip Seymour Hoffman) was obviously L. Ron Hubbard by a different name. Joaquin Phoenix was phenomenal as Freddie Quell, and Amy Adams was pretty brilliant as Dodd's wife too. Hoffman was, well, not up to his usual level of performance, but he was still better than any other actor who could have shown up in the role. In the end, the performances are the best reason to see the film, particularly during the "initial processing" scene, which was captivating as hell.
Unfortunately, The Master did not set me on fire like other Paul Thomas Anderson movies have done. I didn't go in expecting an outright, completely obvious hatchet job on Scientology because PTA was using the cult as a framing device. Essentially, the movie is about the reacclimation of WWII vets into society and, more importanly, a rather frighteningly co-dependent relationship between Freddie and Lancaster Dodd. This is their story, which would have been a fantastic thing if done correctly. Instead, the movie felt like a frenetic series of vignettes with many loose ends and questions left unanswered. Yes, it should have been quite creepy that Dodd tracked down Freddie in a movie theater (although this part may have been a dream) after he left The Cause, but the film never communicated that feeling. So what the hell happened? Much of the movie (including parts of the trailer) must have been left on the cutting room floor, and I tend to blame Harvey "Scissorhands" Weinstein since he was in the editing room with PTA, who said in an interview, "I've learned so much from him." Basically, my running joke for the past few days is that Harvey must have made PTA wear a Marchesa dress while editing because the end result wasn't pretty as far as the story was concerned.
Of course, the film looked great from a visual standpoint with very lush cinematography that repeatedly focused upon the gorgeousness of churning ocean water and highlighted the creamy bokeh of ship lights from a distance. Jonny Greenwood delivered another outstanding, creepy score. There were a lot of boobs on display too (which made me briefly wonder if I was watching an Eli Roth film), and I have to wonder whether we really needed to see "L. Ron" getting a hand job from his wife? Not really. I probably could have done without the fart jokes too, but I guess they served the purpose of illustrating the feral nature of the Freddie character. Mostly, I celebrate The Master for Joaquin's performance, but it could have been so much more.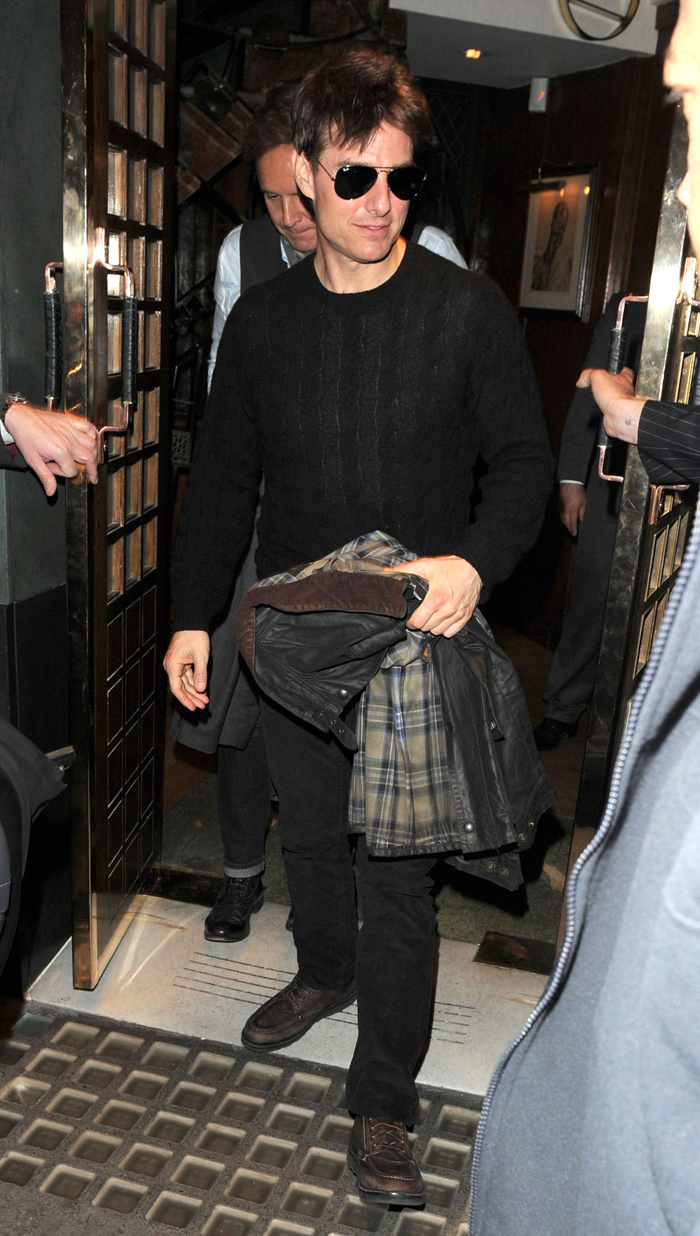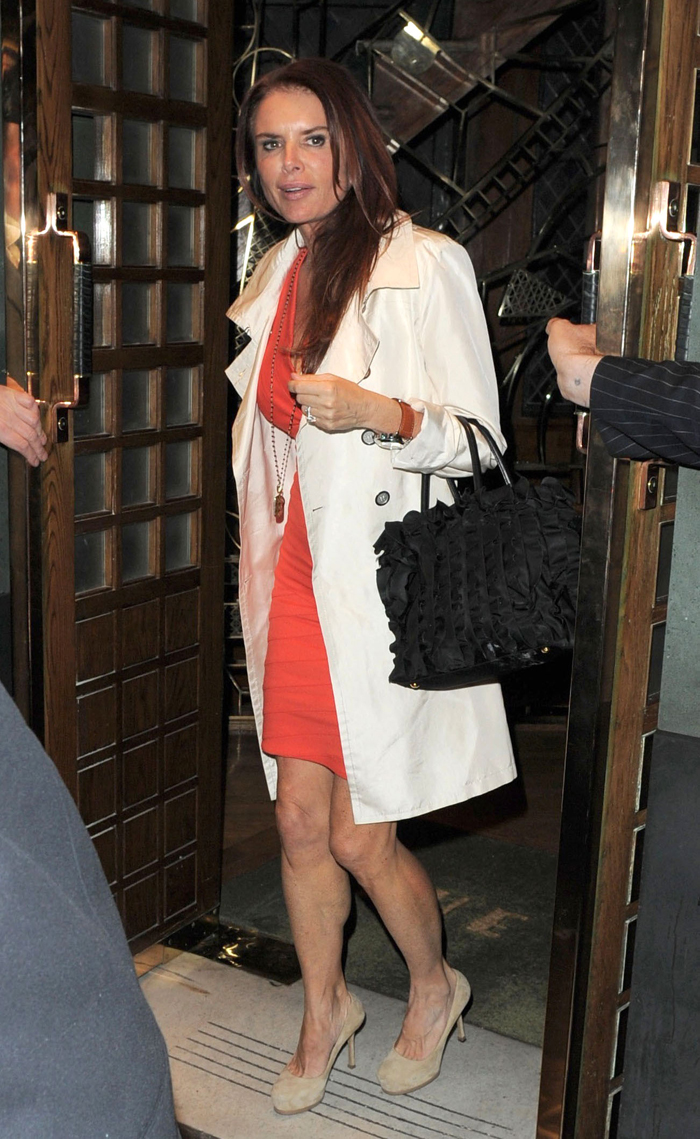 Photos courtesy of Fame/Flynet