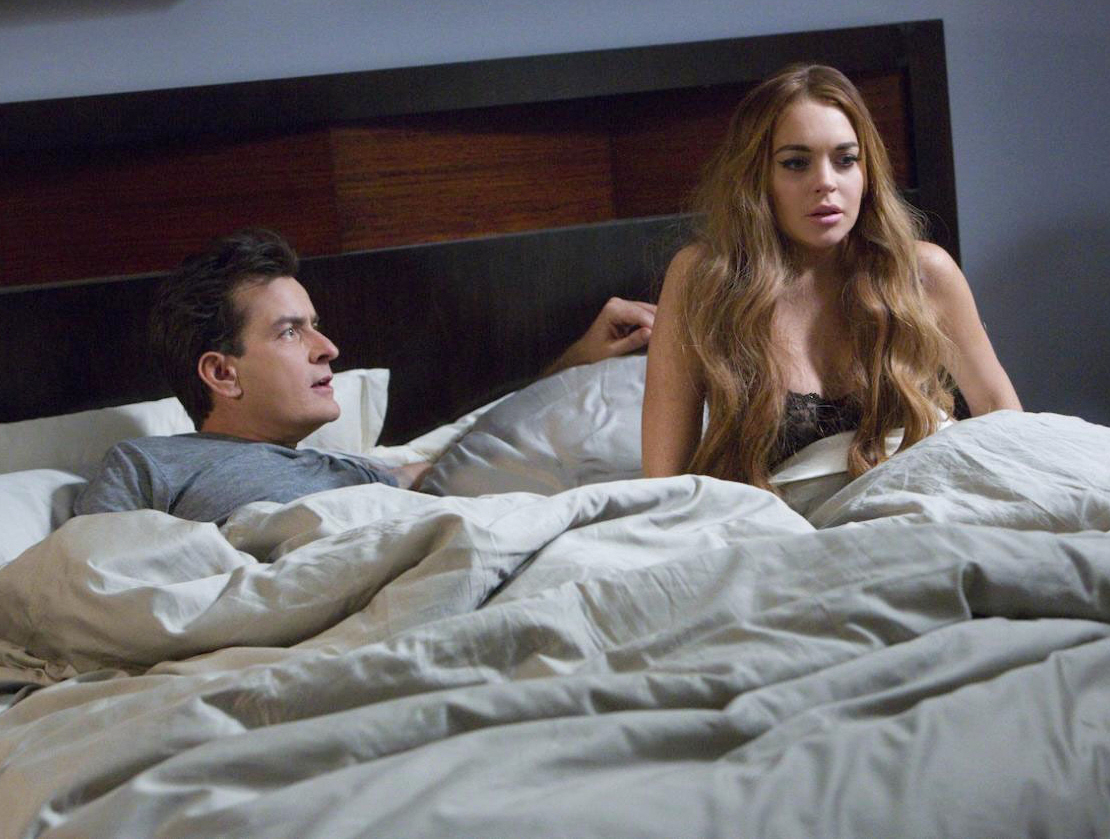 Gee, I wonder how she got an "infection"?
Lindsay Lohan had a brush with death!!! Except not really. Except not at all. TMZ claimed yesterday that Lindsay was "rushed to the emergency room" in New York on Sunday night. Why was that? Because the Emmys were going on and Lindsay thought she could pull focus? Well, the first excuse given to TMZ was that LL was suffering from a "bad lung infection" (as opposed to a "good lung infection"?) after dealing with "walking pneumonia" at the exact same time she was scheduled to work on Scary Movie 5 with Charlie Sheen. TMZ claimed that LL was taken to Mt. Sinai, where she was given antibiotics for the infection and then discharged.
Except Lindsay's "rep" (STEVE HONIG?!) told People Mag and Us Weekly that the Cracken went to the hospital because of her asthma, and that she was "treated and released, and is doing fine." Why are there two different crackie versions about Lindsay's hospitalization? Is this like LL's "illness" while she was working on Liz & Dick a few months ago, where the film's producers sent doctors to her Marmont hotel room to check on her after she called in "sick"?
And here's what Lindsay was up to over the weekend, just one day before her emergency hospitalization:
Lindsay Lohan partied in the rain in Central Park Saturday to catch DJ Steve Angello at Size Matters. The actress told us that even though she was recovering from pneumonia, she didn't want to miss the al fresco event.

Lohan said, "I have been really sick with pneumonia but I have been working. I have been shooting 'Scary Movie' with Charlie Sheen. He was really great to work with and gave me some good advice about surviving in this business."

Lohan, with a group of female friends, partied at the open-air bash in the Satsky & Gefter VIP room along with New York Ranger Aaron Voros, his former teammate Sean Avery and Pacha New York's Eddie Dean. Lohan and her group fled as a storm blew in and the skies opened at about 10 p.m., but sources tell us she didn't make it out in time and got soaked while many others stayed behind to happily dance in the downpour.

But on Sunday night, Lohan was rushed to the hospital still suffering from a bad lung infection.

She was taken to Mount Sinai, where she was treated with antibiotics and discharged. She told us last night, "I got sick again, but I am all right."
I kind of think the first crackie story was better – once, in college, I had a flu that morphed into a really serious throat and lung infection, and it took me weeks of antibiotics to get over it. If LL had stuck with that story, she could have avoided work altogether! But she would have also had to avoid partying, and LL has been enjoying the party scene in NYC too much to let that happen. Thus, it was her asthma!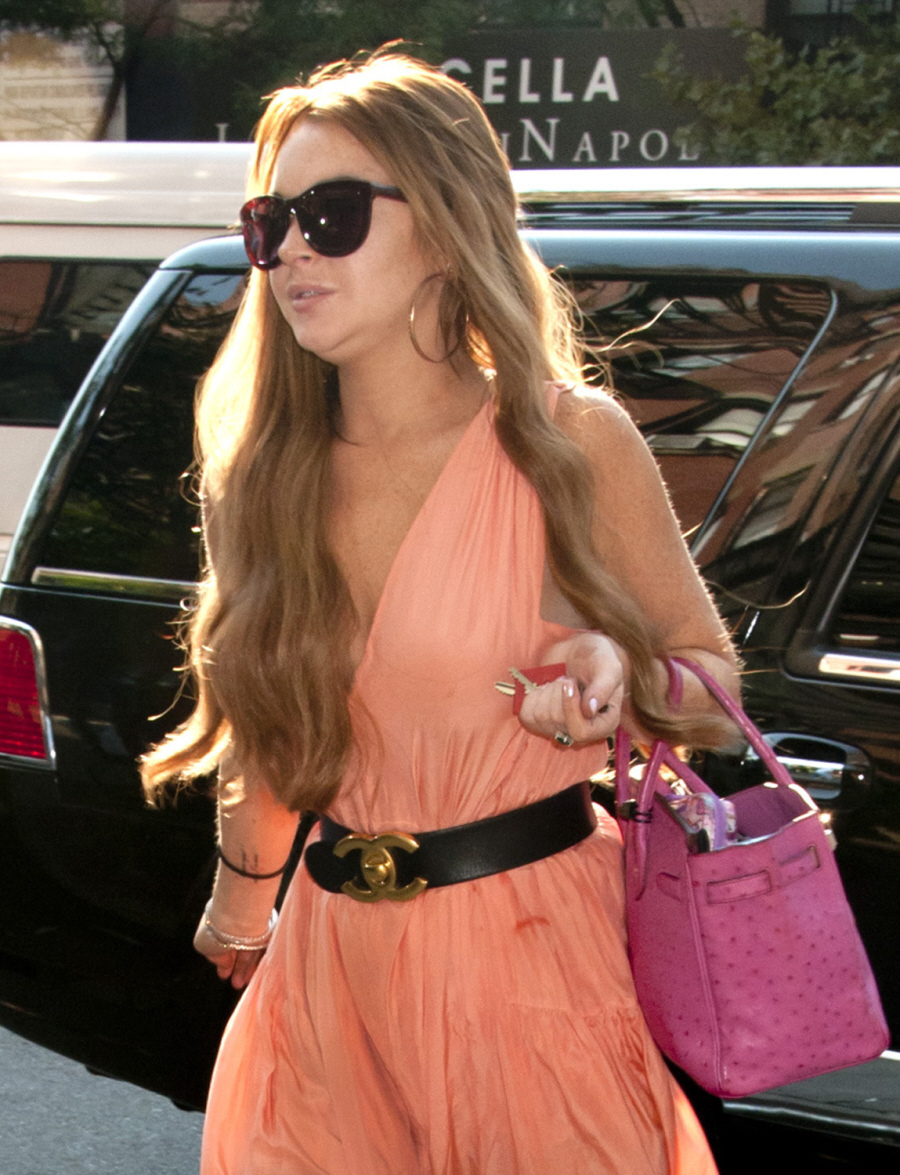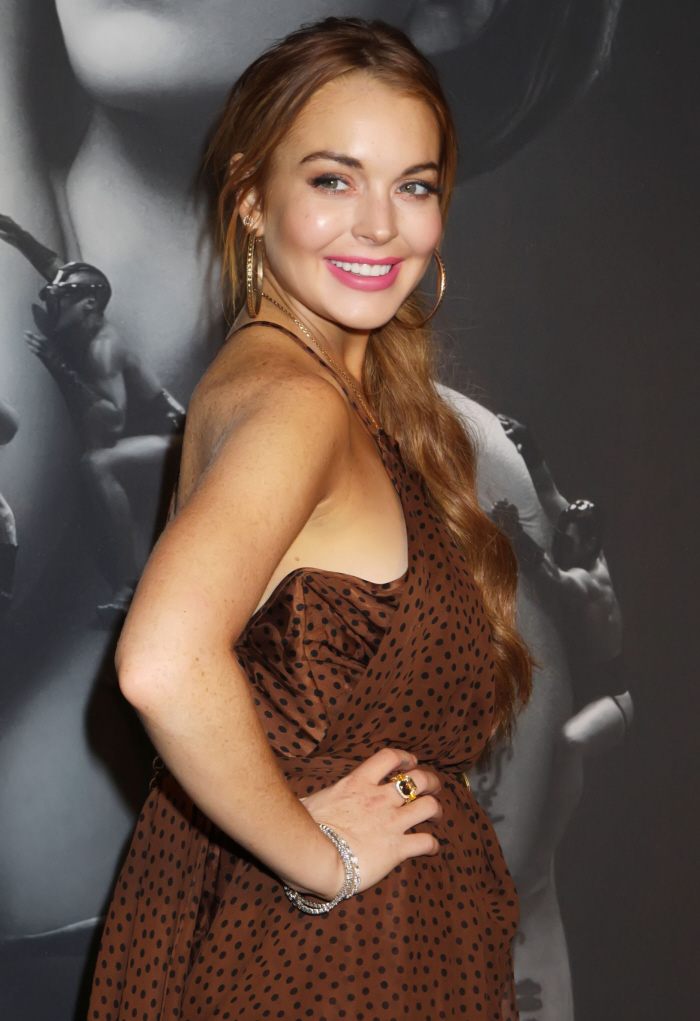 Photos courtesy of WENN.