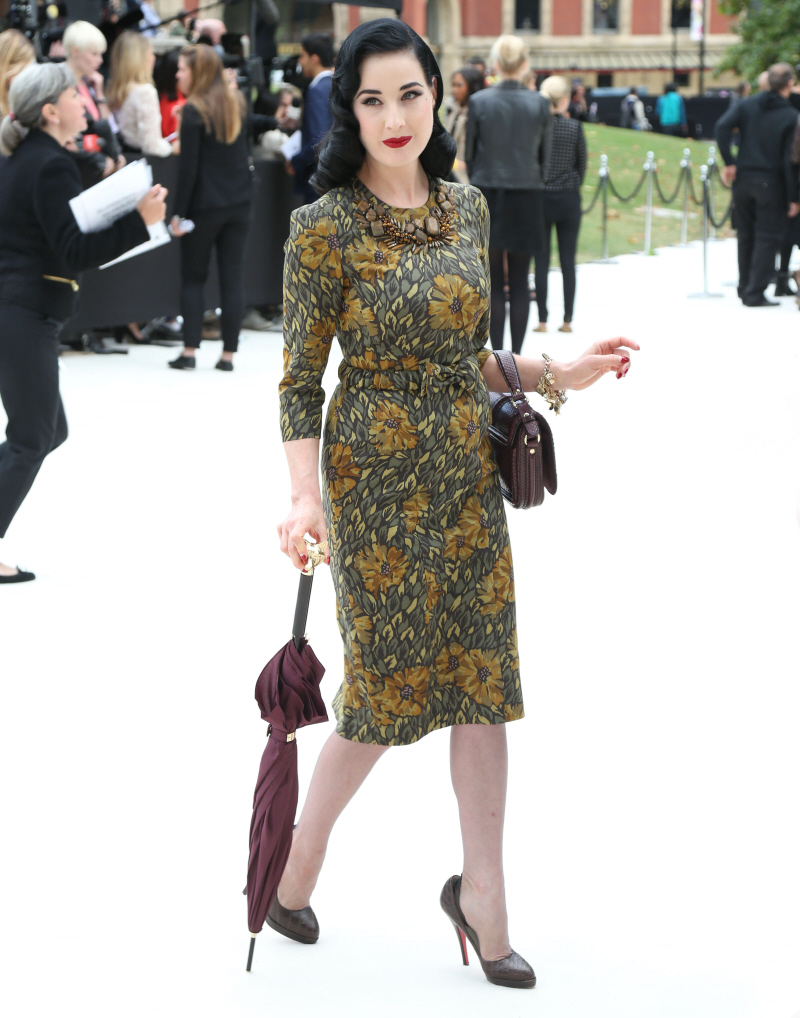 Did you know that Twihards absolutely loathe everything vintage and everything burlesque? They certainly do now! Robert Pattinson was in LA over the weekend, and he attended a benefit dinner for the LA Dance Project (sponsored by Van Cleef & Arpels), and he ended up talking to Dita Von Teese – see the photo here. Now, Dita had a boyfriend the last time I checked – an English boyfriend who plays the guitar and sings. COUGH. And we know Dita likes 'em pretty – am I the only one who sees a resemblance between Robert Pattinson and Dita's ex, Count Louis Marie de Castelbajac? So… Dita might actually be into it.
Robert Pattinson makes new pals wherever he goes. On Saturday night, the Twilight star, 26, hit the Van Cleef & Arpels Dinner for L.A. Dance Project, where he mingled with fellow A-list attendees, including a newly-blonde Natalie Portman and her choreographer hubby, Benjamin Millepied.

Pattinson (smiling and holding onto a champagne flute) also posed with burlesque dancer Dita Von Teese, who stunned in a mauve, cleavage-baring Burberry dress and Van Cleef & Arpels jewels.

An eventgoer tells Us Weekly Pattinson was in good spirits throughout the evening.

"At one point he was laughing so hard, he almost spit out his beer!" the witness says of the Cosmopolis actor. "He seemed to be enjoying himself."

One possible reason for his happy mood? Though they're keeping their reunion on the downlow for now, multiple sources tell Us Pattinson is ready to give his romance with Kristen Stewart — who cheated on him in mid-July with her Snow White and the Huntsman director, Rupert Sanders — another shot.

"They're working it out," one insider explained. "He's still in love with her."
See? This is one of the problems that some of the Team Sparkles people were having before we knew that Rob and Kristen had gotten back together. Where does a single Rob go from Kristen? Obviously, there's no shortage of young, pretty starlets in America and the UK (and beyond). But after being one half of an A-list couple, Rob might want to try to recreate it with another woman. And who is out there? Katy Perry? Emma Roberts? See? Dumb famewhores who just want Sparkles for his sparkly fame and not his sparkly soul. But Dita Von Teese would keep him as her pet just because she enjoys pretty things. I really want this to happen now. Dita would tear this boy up.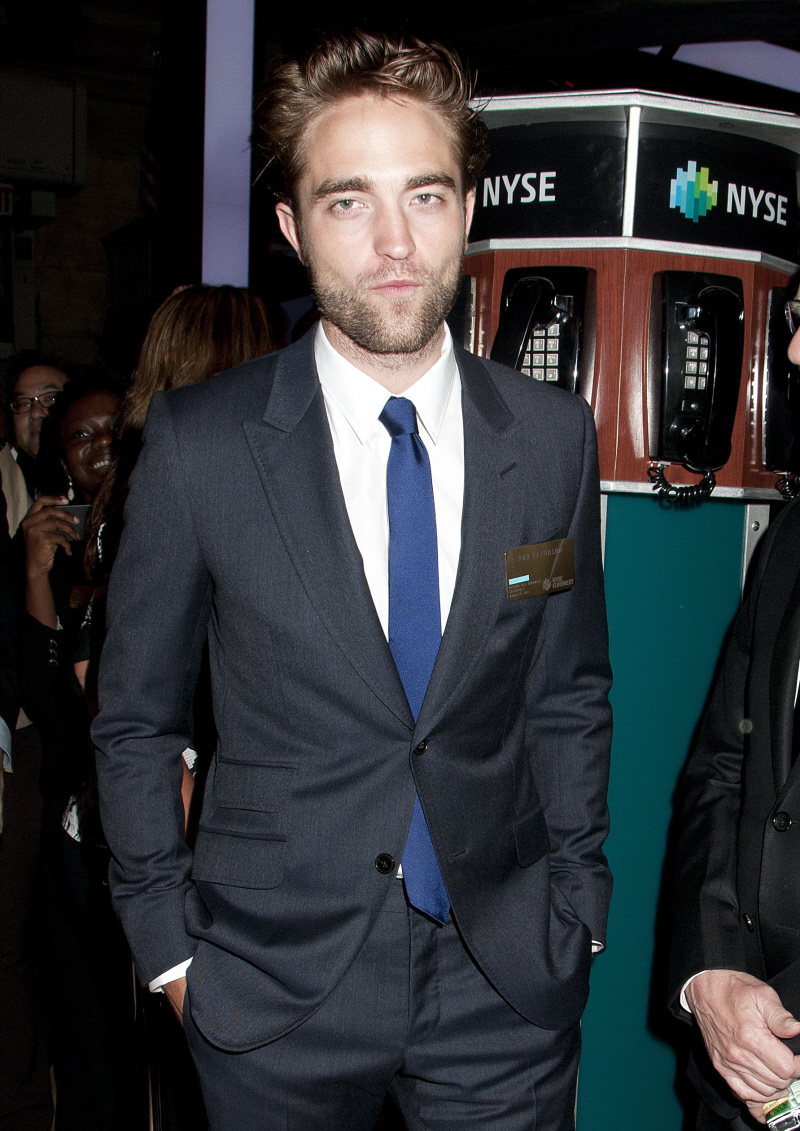 The pics of Dita are from last week at the Burberry show in London! She looks awesome.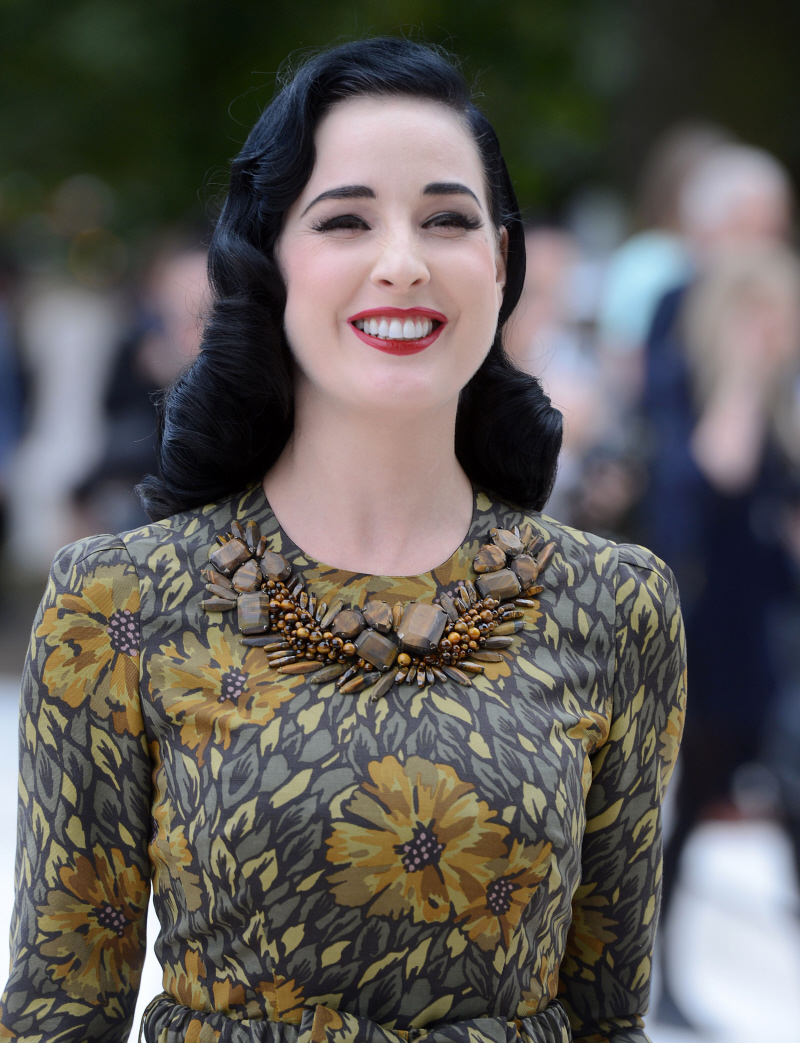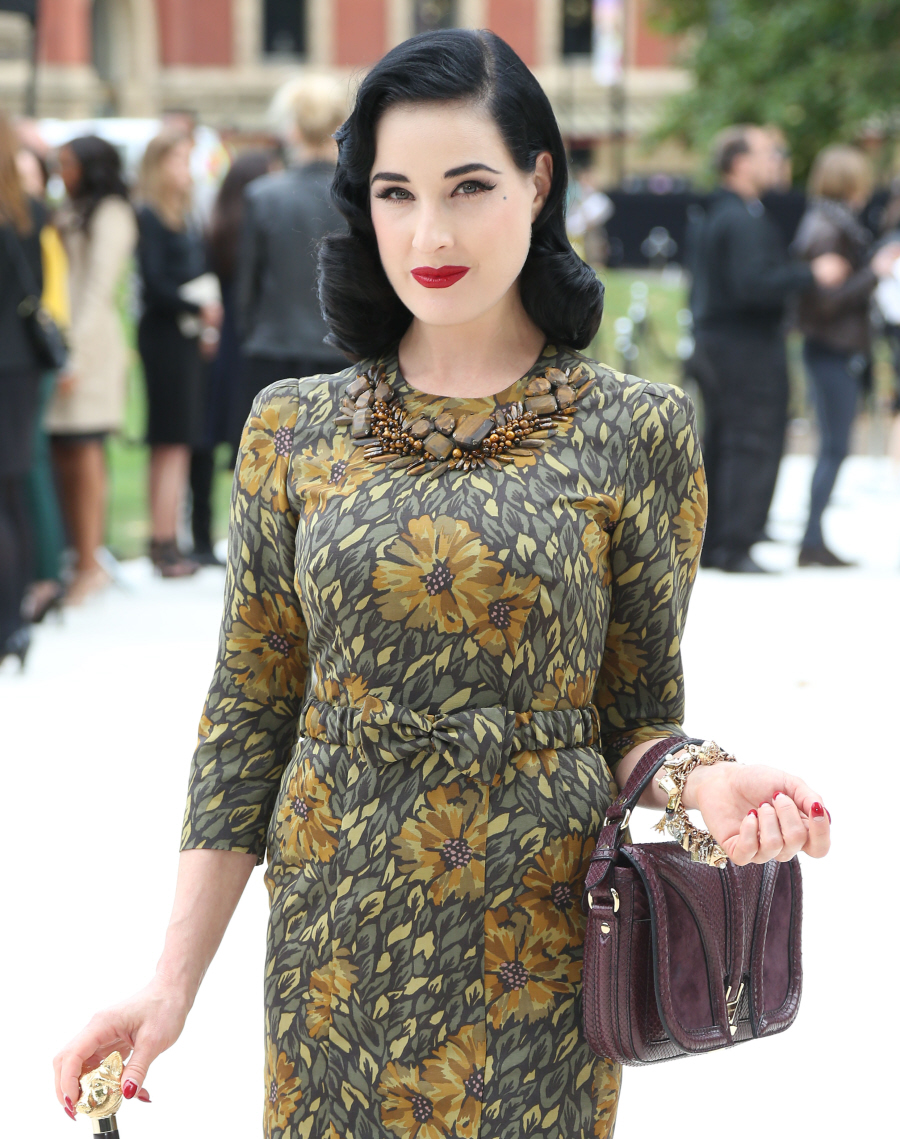 Photos courtesy of Fame/Flynet and WENN.