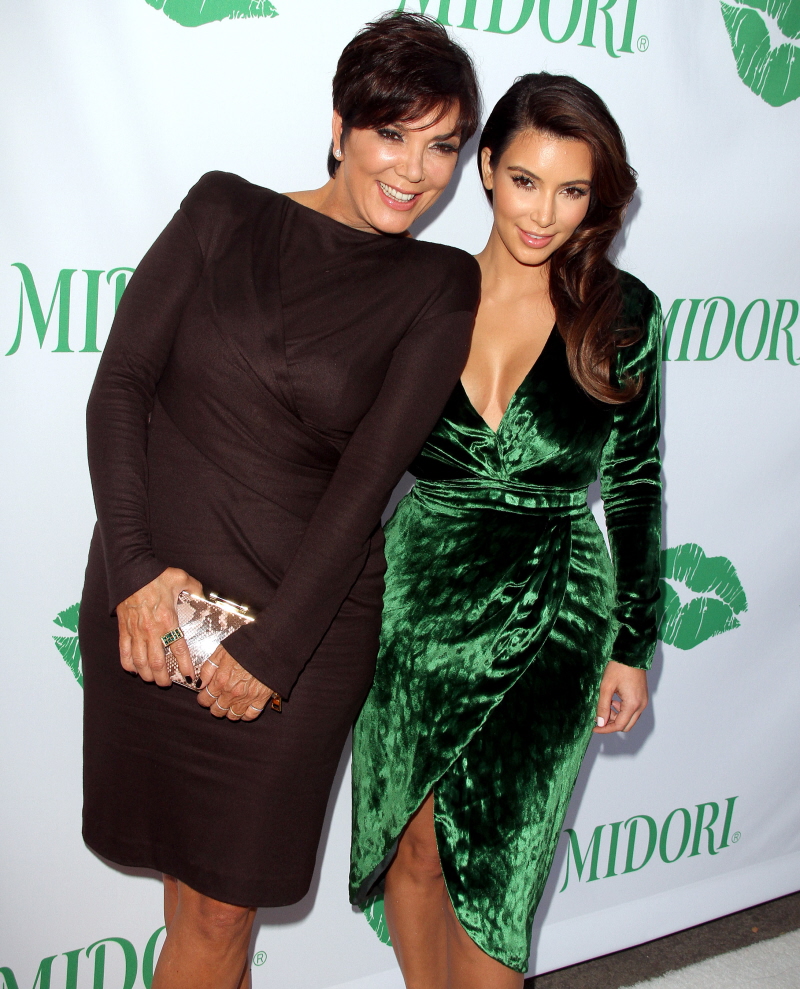 I know, too many Kardashian posts! But these are new photos, and they're funny. Kim and her mom hosted "The Midori Makeover Parlour" at Fred Segal in Santa Monica last night. Nevermind that Kim barely drinks – although Kim has recently said that she's started having the odd cocktail here and there, especially after she turned 30. The funny part is that Kris Jenner wasn't the co-host or anything. I'm pretty sure Midori is just paying for Kim's Kat-face to represent the brand. But Kris had to show up to show off HER Kat-face. My favorite photos are the ones of Kris literally STANDING IN FRONT OF KIM. Like, she's actively trying to soak up Kim's publicity. Kris may be a pimp-momager, but the biggest problem with Kris is that she simply wants to be as famous as her daughters. She thinks she's one of them. Kris would eat her young to be as famous as them.
As for Kim's crushed velvet dress… it's awful. I guess she wanted to wear green for Midori…? Is she that "clever"? Ugh. I used to love velvet so much – I had a whole winter wardrobe based on several great velvet pieces. But then I grew out of it. That was back in the 1990s. Will velvet make a comeback? Ugh, I hope not. Velvet ADDS weight on most women, because the fabric is so lush and thick, and it's difficult to get really great tailoring with velvet. Plus, at some point, you just feel like Austin Powers, you know?
Also: Kim split her dress in the back. Hahaha. Maybe she tried to wear an actual size 4…?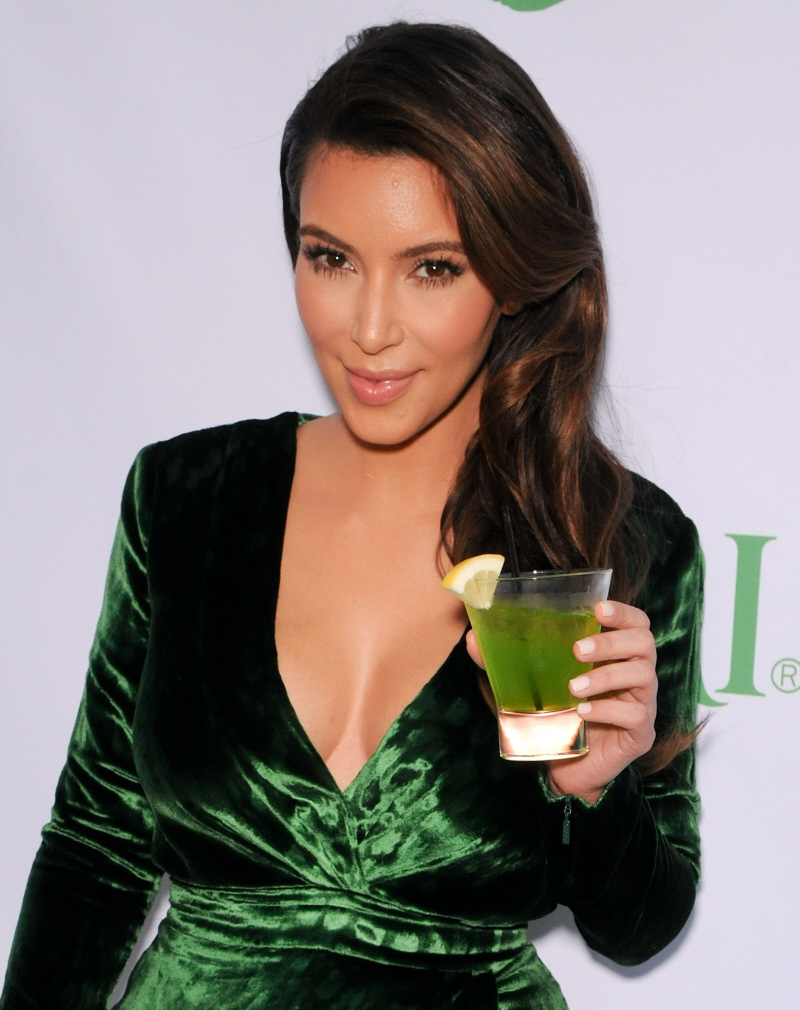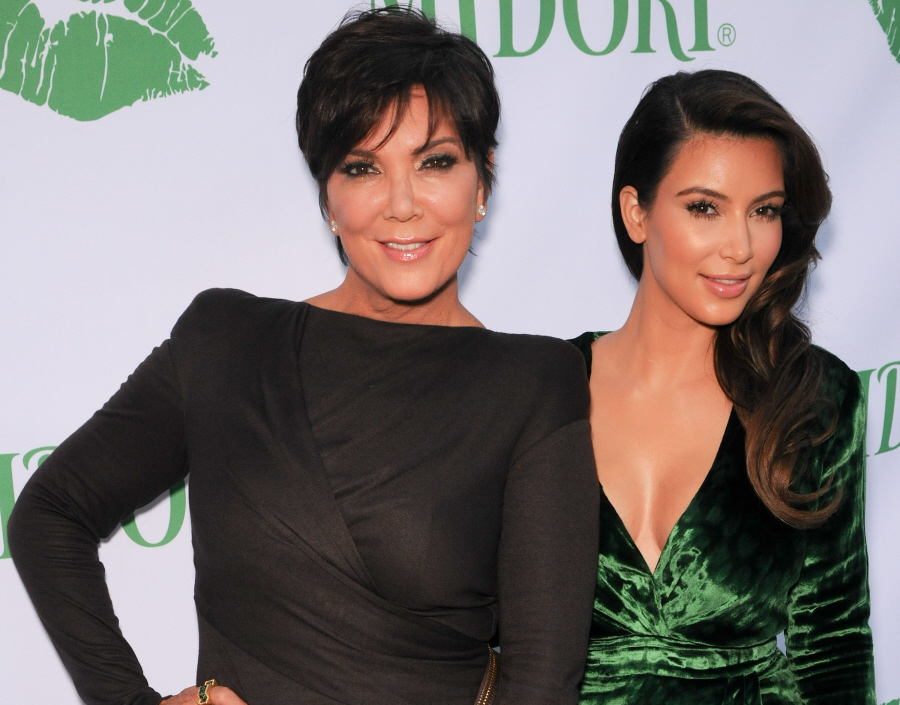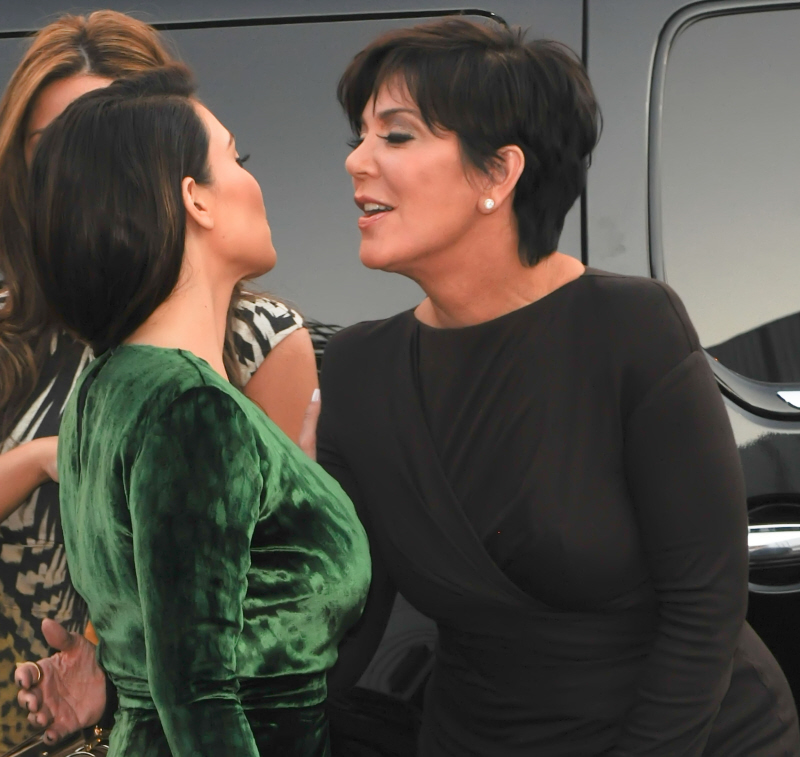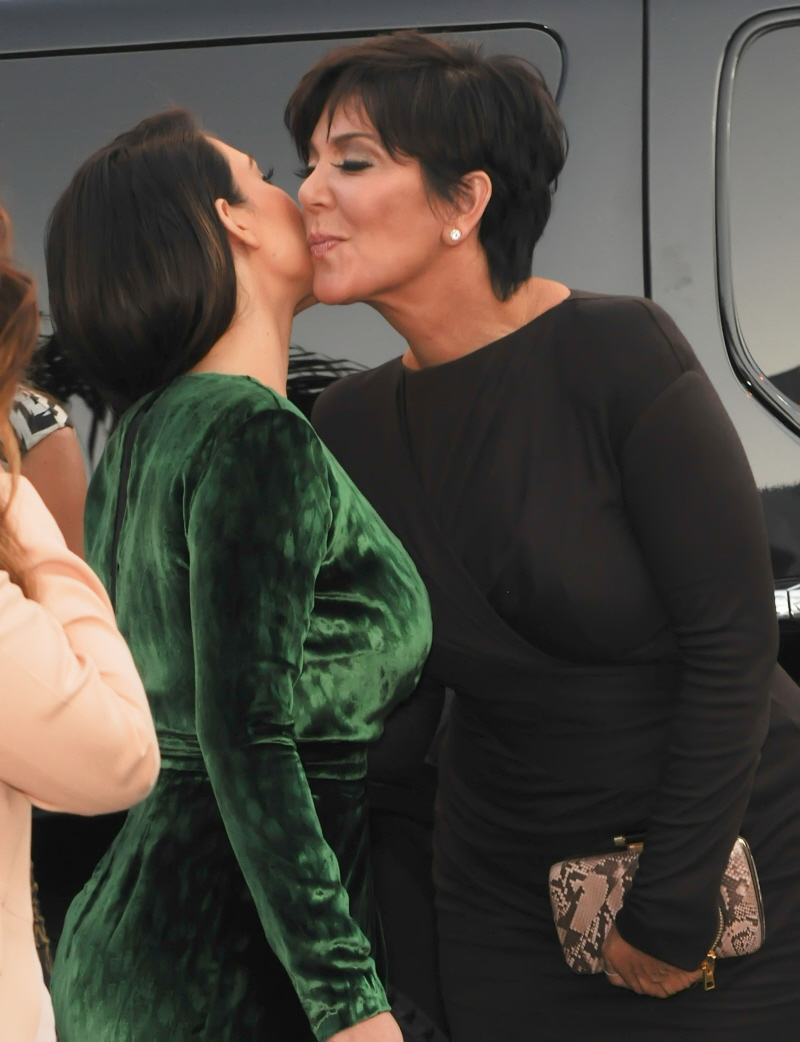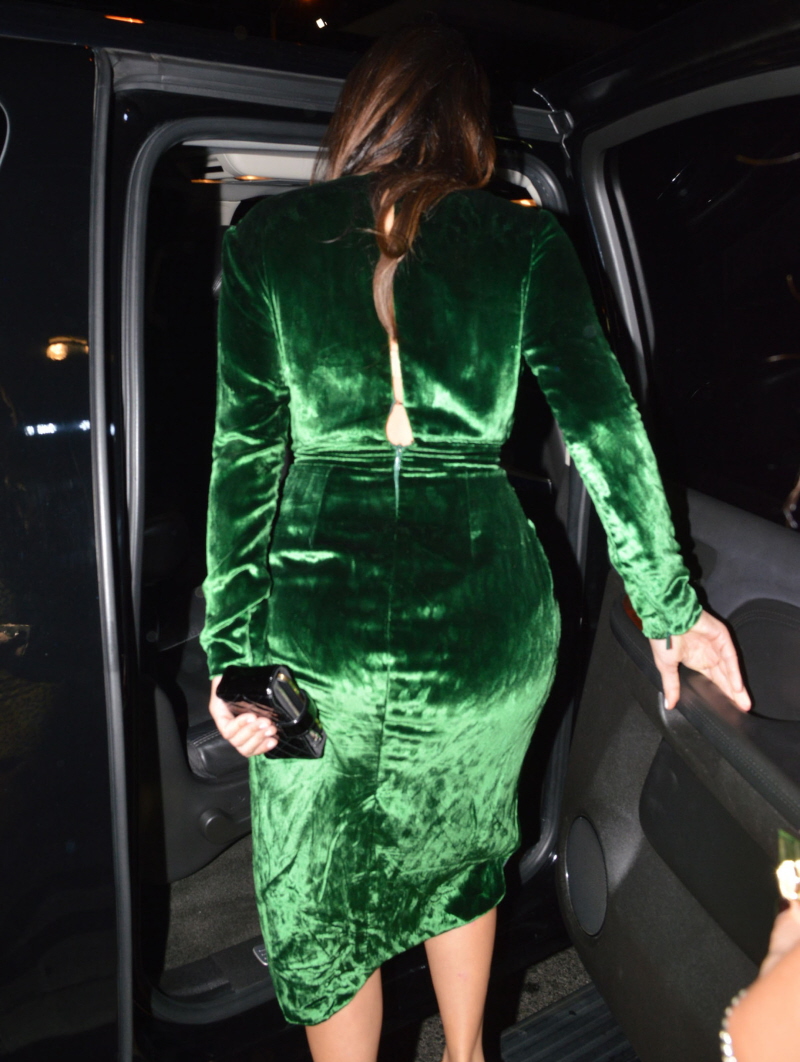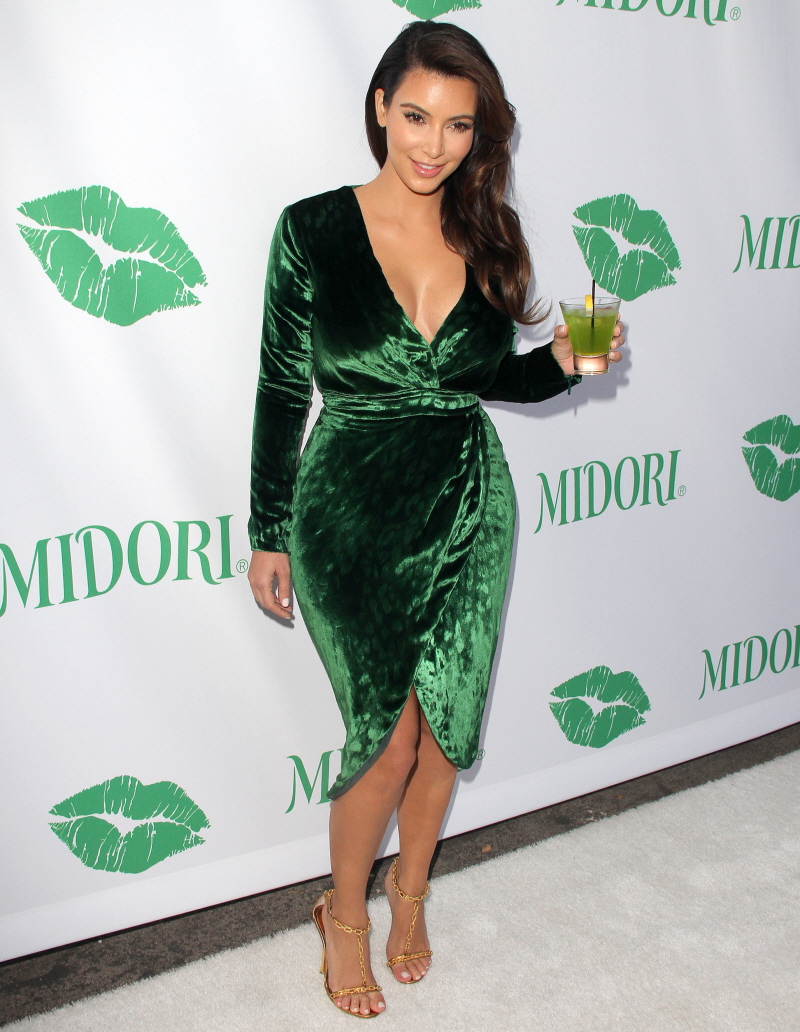 Photos courtesy of WENN, Fame/Flynet.