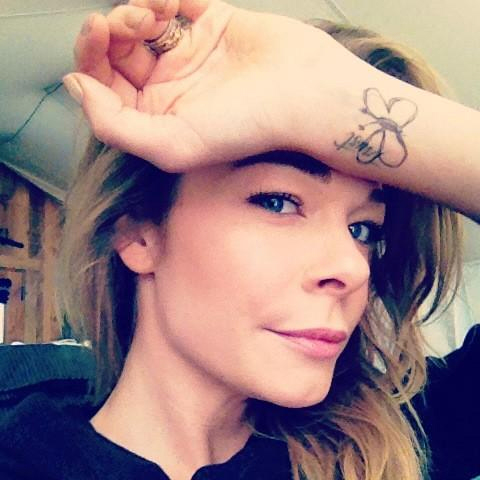 Yesterday, LeAnn Rimes tweeted the above photo with the message, "I've been reading about so many bully inflicted deaths. I wanted to show my support. ://butterfly-project.tumblr.com/". Ugh, I get so tired of LeAnn ringing the "bullying" bell. And is she saying that her Twitter is going to kill her? Follow her train of thought… in LeAnn's mind, she's the complete and utter victim. She fell in love and it was complicated, but it's still LOVE and it should be celebrated, but ever since she fell in love, people just yell at her and bully her endlessly, to the point where she needed to check into a mental health facility ("spa") for a few weeks just to deal with the unceasing anguish. She could have DIED. From LOVE. Love of Twitter. I'm not mocking the true victims of bullying, by the way – bullying is awful, and there are real victims in nearly every high school in this country. I'm only saying that LeAnn is not one of the victims, and that she's playing this the wrong way.
Anyway, LeAnn is already out of her Twitter-rehab facility/spa, and she's begun to make public appearances again, she's learning to tweet away her drama again, and of course, she's started doing more interviews. Here's her latest:
For country superstar LeAnn Rimes, a trip to rehab is No Big Deal. In fact, she's grateful for the break!

"I've been in therapy my whole life," said the songbird, who just finished up a 30-day stint in a treatment facility where she got help with anxiety and stress. "I like going. I like being able to have that third-party input and someone to listen that has nothing to do with your life. Everyone has an opinion of how I am and how I should be, and now I'm focusing on how I want to be."

That's a healthy way of looking at it!

Rimes, who has been a hitmaker since age 13, has been a frequent tabloid target — as well as a trending topic on social media sites — ever since it was revealed that she was the Other Woman in the marriage of TV actor Eddie Cibrian and "Real Housewives of Beverly Hills" star Brandi Glanville. Rimes and Cibrian, who also fended off rumors of LeAnn's anorexia after the singer appeared skeletal in a bikini, tied the knot in April last year.

"I think it's really hard to deal with Twitter and Facebook and all these social media outlets," LeAnn told the Track. "And it's hard to take it day after day of reading and seeing things that someone you don't even know says about you. As much as you said you don't want it to penetrate, it does, because you're human."

When Rimes turned 30 last month, she gladly bid farewell to her 20s with a birthday cake that read "Die 20s Die" and "R.I.P. 20s."

"I had some wonderful times in my 20s, but your 20s are hard," she said. "It was a lot of learning experiences … and a lot were thrown at me publicly. I was ready to embrace 30."

With a new tour kicking off in Nevada on Friday and a new album "Spitfire" dropping in the spring, LeAnn has made a Commitment to unleash all her secrets — through her music.

In fact, the first single off "Spitfire," titled "What Have I Done?" is a re-telling of her (very public) past mistakes.

"I have felt like I've had a piece of tape over my mouth the last four years," said LeAnn, who performs at Foxwoods on Oct. 12 and the North Shore Music Theatre on Oct. 13. "I wanted to start the next 30 years of my life on a great foot."
First of all, the past four years have been LeAnn with "a piece of tape over her mouth"? Good God. Second of all, the therapy thing… ugh. I'm wary of someone who needs that much therapy. I can't help it. I think therapy is fine, and if you feel like you need to talk to a professional, God bless. There are many, many people who find therapy helpful and useful, and then they get their lives on track and they don't need that constant third party positive reinforcement because they've outgrown it. That's how I feel about therapy – helpful for however long you need it, but you should only need for a finite amount of time. There should be an "end," a "therapy graduation day" if you will. Because if you're a celebrity and you're just going for years and years and it's all open-ended… it just feels like everything has to be about YOU and how you're feeling and you need to talk about yourself endlessly. It's narcissism and codependency, not "help".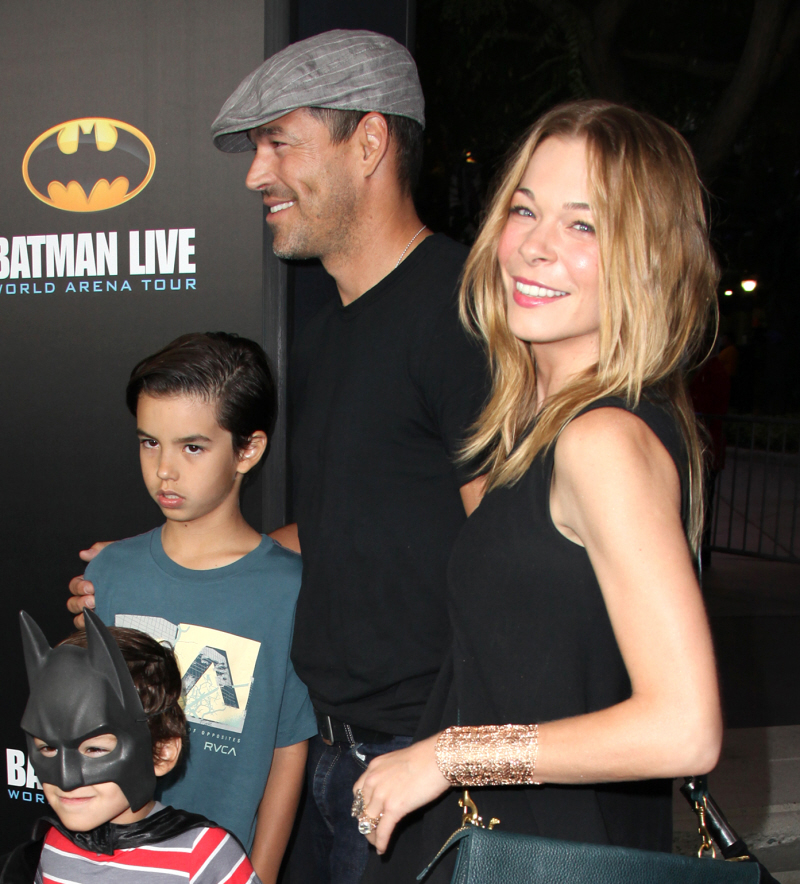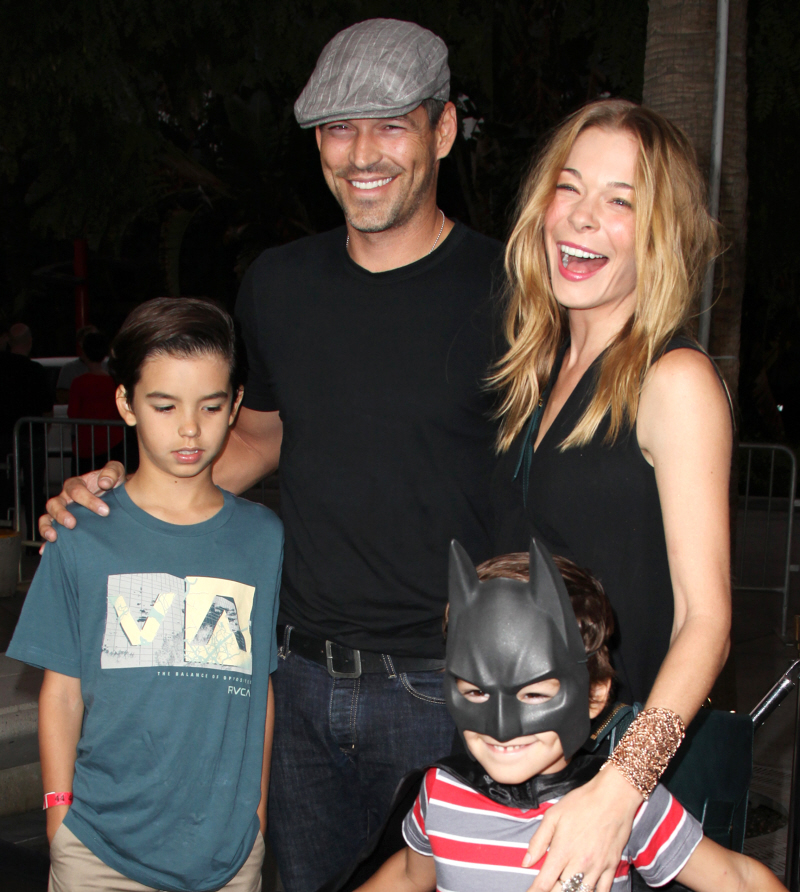 Photos courtesy of WENN, LeAnn's Twitter.