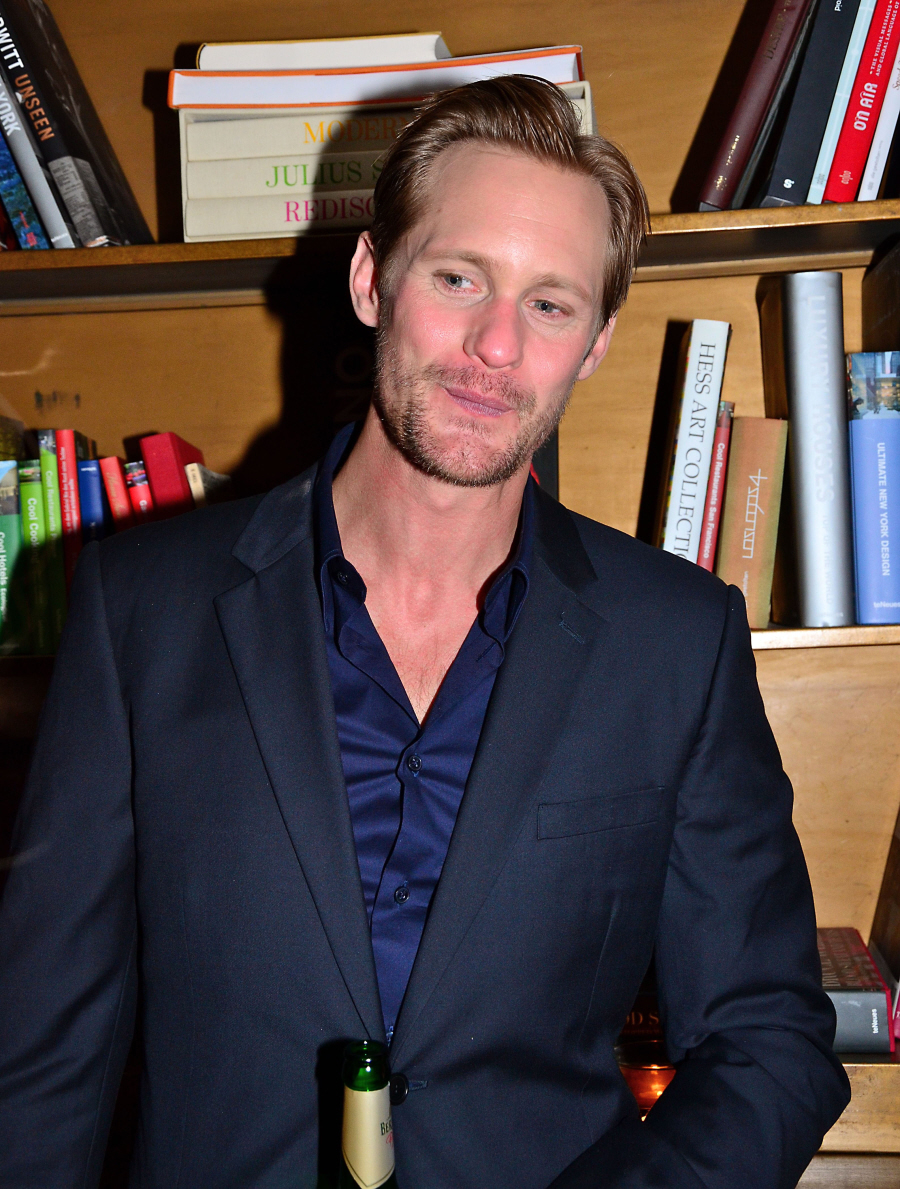 These are some new photos of Alex Skarsgard in Berlin, Germany yesterday. This is how the event is described by WENN: "Alexander Skarsgard at a secret blogger launch event for the new Calvin Klein fragrance 'Encounter' at Soho House." A secret blogger launch event? Sounds suspicious. Sounds like an excuse for Alex Skarsgard to bang bloggers against a bookcase. Right? And all I can think is… why wasn't I invited to the Blogger Bang? But yes, Alex is the face of Calvin Klein "Encounter". If your man wears it, he will magically turn into an icy Viking who will drive through a hurricane to bang you against a window. TRUTH.
In other Skars-news, Alex loves the smell of sausages. True story: when I first glanced through these quotes, I read it as "snausages" – you know, those fake sausages that you give to your dog? It's funnier if you read it as "snausages".
Alex on his favorite scent: "Well, I have one that's pretty odd. I grew up in south Stockholm, and it used to be a working class neighborhood. It's become trendy but not when I was growing up. There was this sausage factory a block away from my childhood apartment. It didn't smell nice, like chorizo or something, it was pretty foul. Just nasty. But that smell reminds me so much of my childhood, because every morning when I was going to school I would smell that. So if I ever find myself near a sausage factory, I like it. It reminds me of my childhood."

Alex on his least favorite scent: "I don't like those artificial air fresheners. They just smell so fake. It's too much. I know that it's weird to say that you don't like the smell of those but like the smell of sausage."
So, basically, if you want Alex to bang you on a bookcase, you need to dab some snausages behind your ears. For real! And don't buy those fake air fresheners. Let the smell of snausages permeate through your home, so that when Alex comes to bang you, he will feel at home.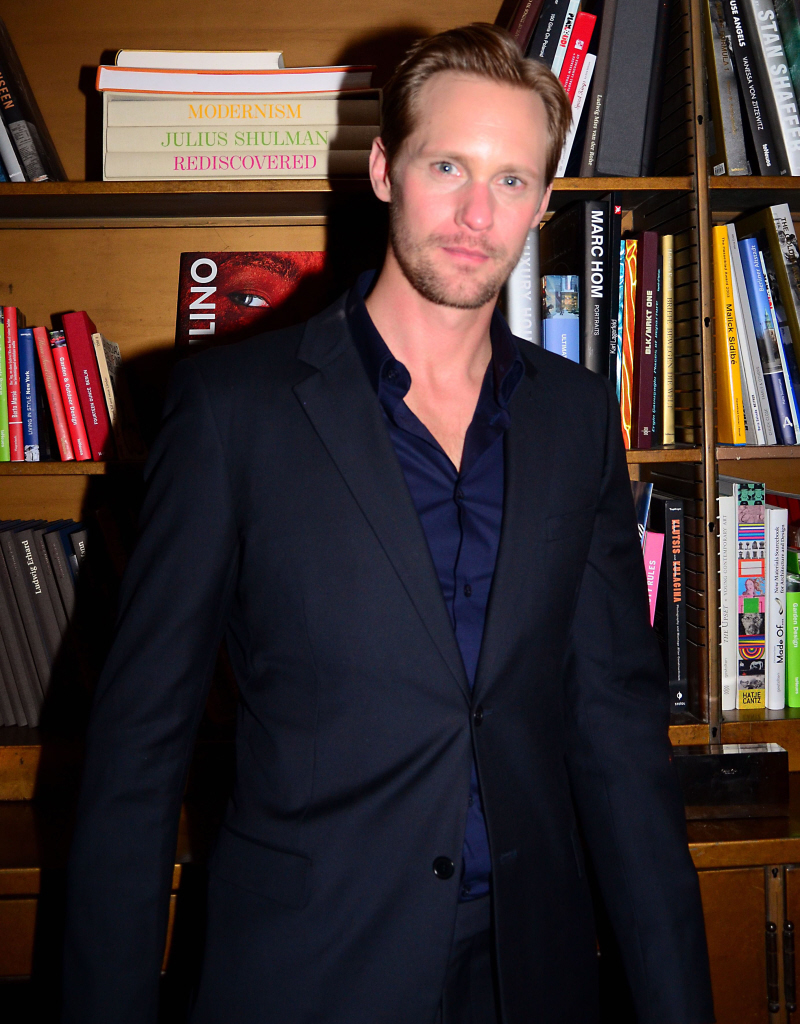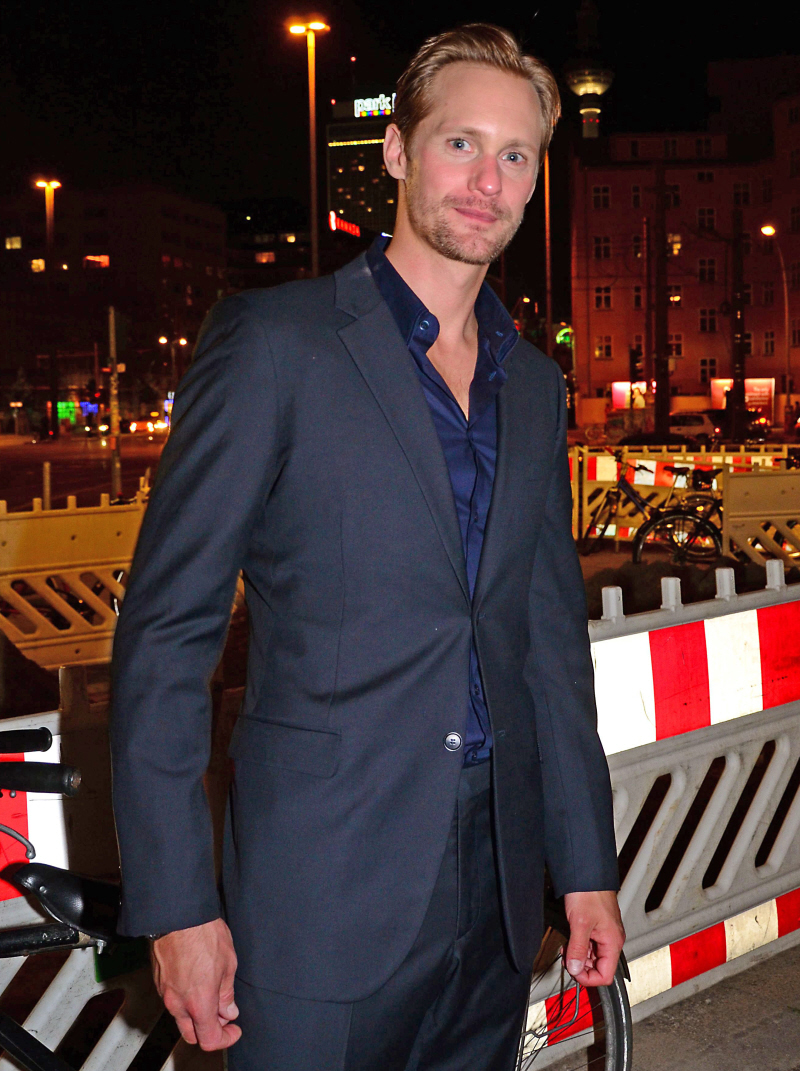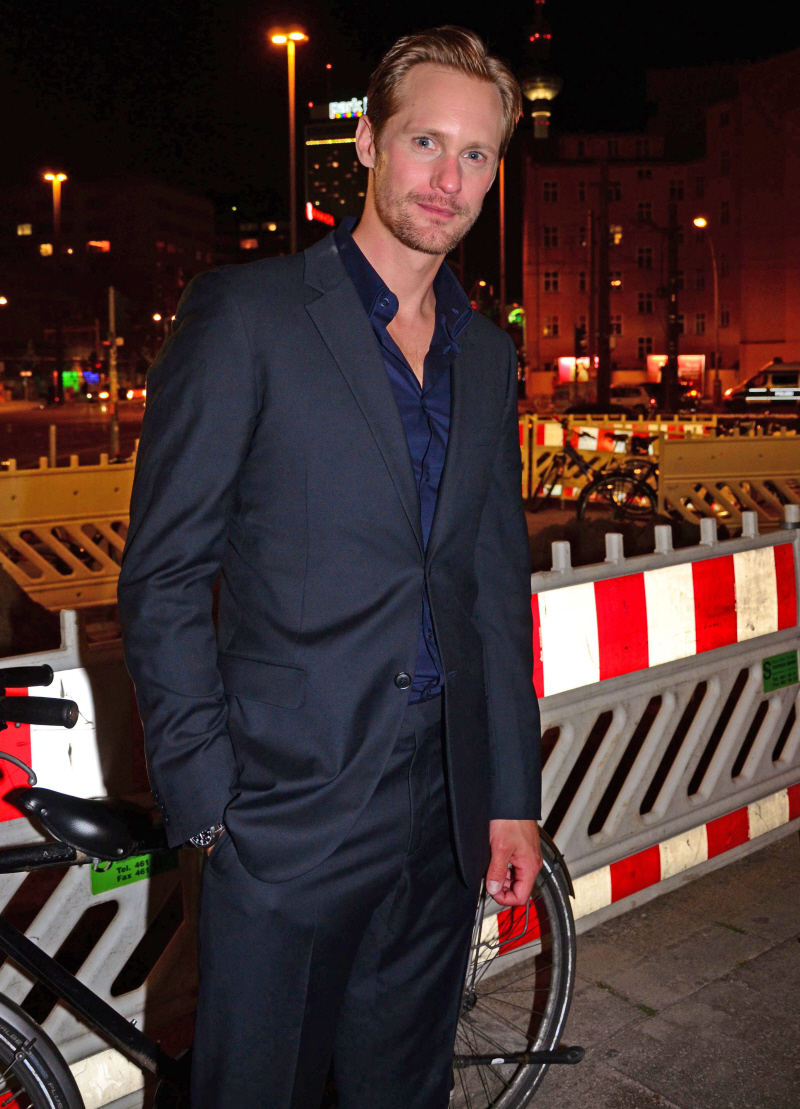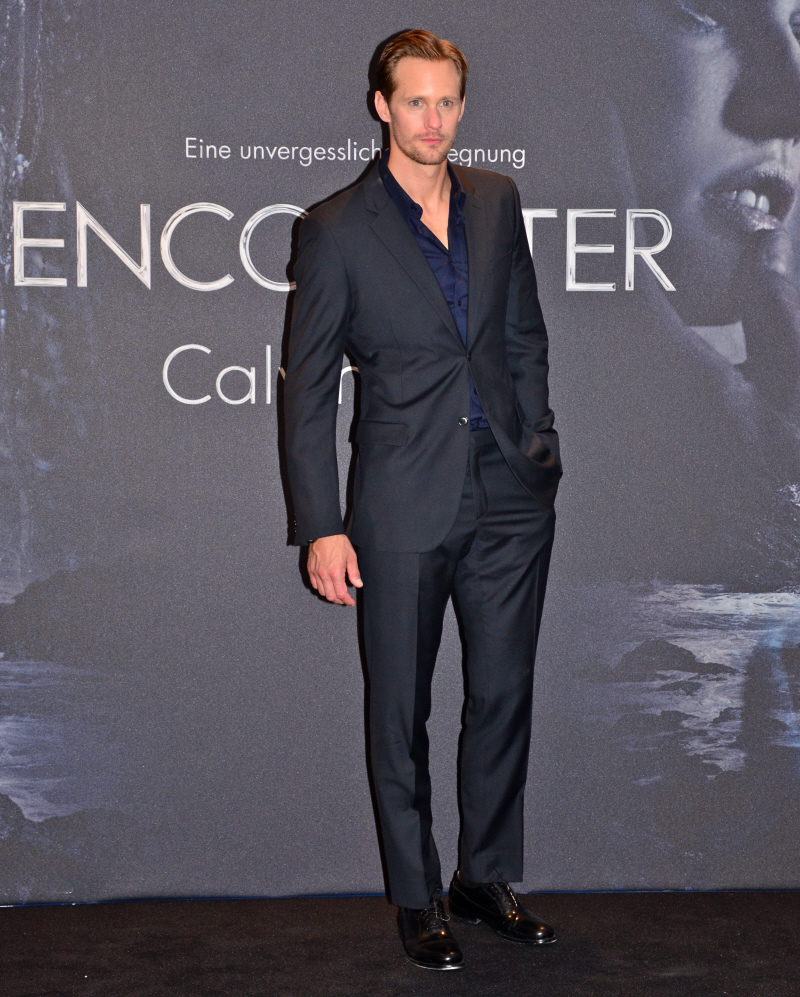 Photos courtesy of WENN.