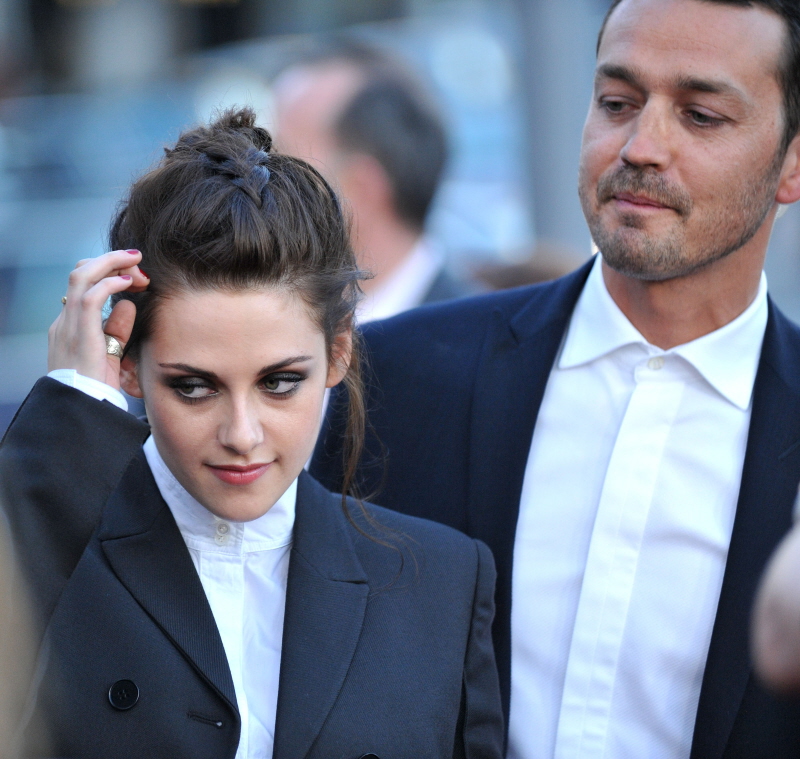 As we heard last week, Kristen Stewart had to do some emotional gymnastics to convince Robert Pattinson to get back together with her. She had to assure him over and over that Rupert Sanders never, ever, EVER put his p in her v, because full-on penetration makes the sparkly angels weep, apparently. Kristen also had to convince Sparkles that he could trust her, that her life was an open book (to him), and as such, she gave him the password to her email account so that he could see for himself that there were no love emails from Rupert with the subject heading "I'm so glad you let me have sex with you, my lover." Unfortunately, Robert might not have thought to check Kristen's phone? Because she might still be texting Rupert Sanders.
Kristen Stewart and Robert Pattinson may have reconciled, but the Twilight actress is reportedly still texting Rupert Sanders on the side. Rob and Kristen are taking their reconciliation slowly, as Rob is allegedly nervous that he still can't trust Kristen.

"Rob has agreed to give it another go. He's still very cautious, and he and Kristen have signed on for couple's therapy. They're both really hoping that this will all end with happily ever after," an insider tells OK! magazine.

"Kristen has given Rob passwords to her voicemail and e-mail account to prove she has nothing to hide and will do anything to get his trust back," a report from Radar Online says.

Ironically, Kristen, 22, did not provide access to her text messages. And let's not forget that text messages can be erased.

"Kristen is saying all the right things to Rob, but she's not being totally honest with him. Rob made her promise to stop talking to Rupert, and she's broken that promise already. Kristen justifies it because, technically, she's not actually talking to him, so she feels like she's still keeping her word," the source adds.

Kristen and Rupert spent a lot of time together on the set of Snow White and the Huntsman. Beyond their affair, a friendship likely formed.

"Kristen swears she's only keeping in touch with Rupert because she feels sorry for him. His wife, Liberty Ross, has totally turned her back on him, and Kristen feels somewhat responsible for that. She doesn't want to hurt Rob, but she doesn't see the harm in exchanging text messages with Rupert so that he doesn't feel so abandoned."
OF COURSE NOT, cry the Twihards. Of course Kristen and Rupert aren't in collusion. That's why they issued similar-sounding statements when photos of their affair broke. That's why both are keeping strong with their "momentary indiscretion" line. Of course they aren't speaking, they aren't texting, they aren't emailing, ever, ever, EVER. Because those dirty-naughty feelings that you have when you're being unfaithful to your partner just DIE, on the spot, instantly. Because Rupert never got near Kristen's v. Ever. Because they aren't speaking anymore. Because Kristen is not in any way self-destructive and of course she doesn't have doubts about her amazing and perfect relationship with Robert Pattinson. And because this reconciliation isn't about promoting the last film in their franchise.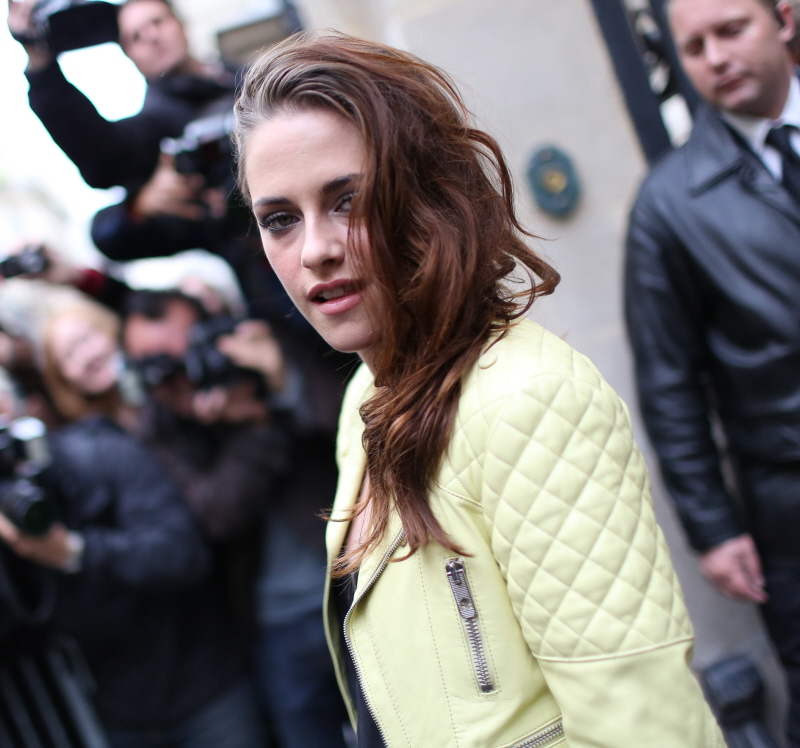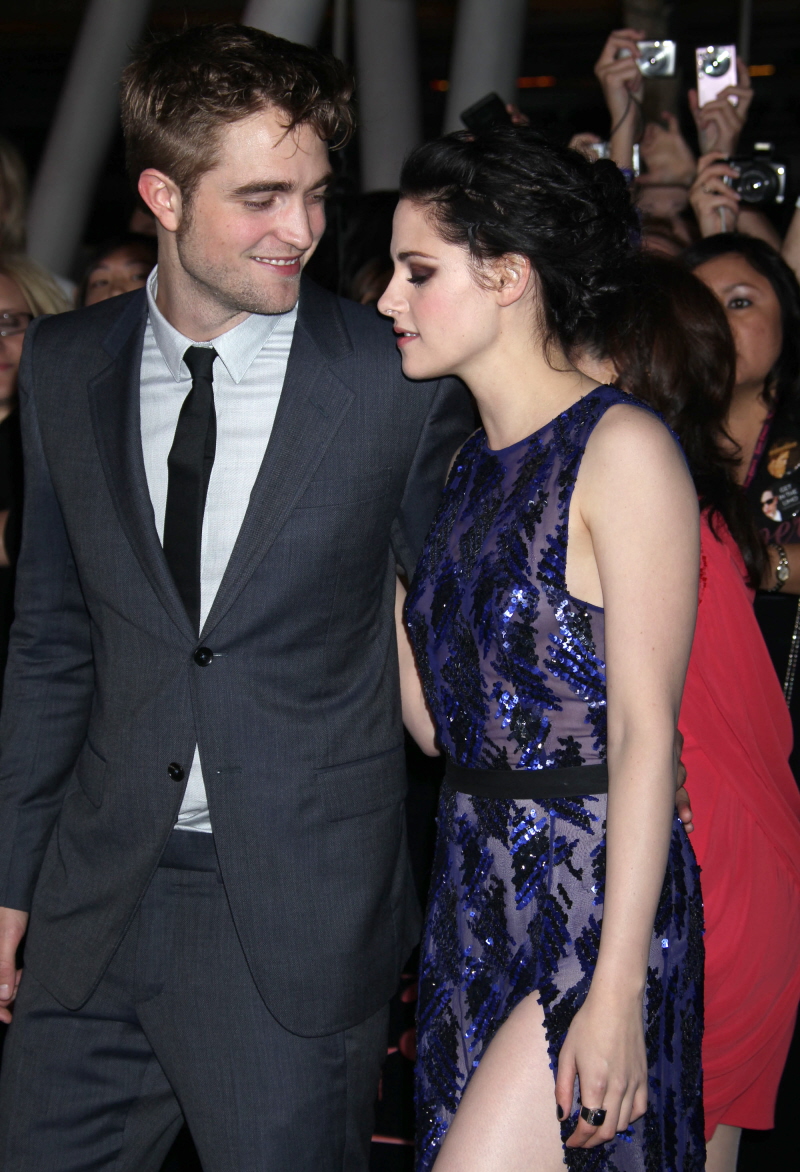 Photos courtesy of Fame/Flynet.