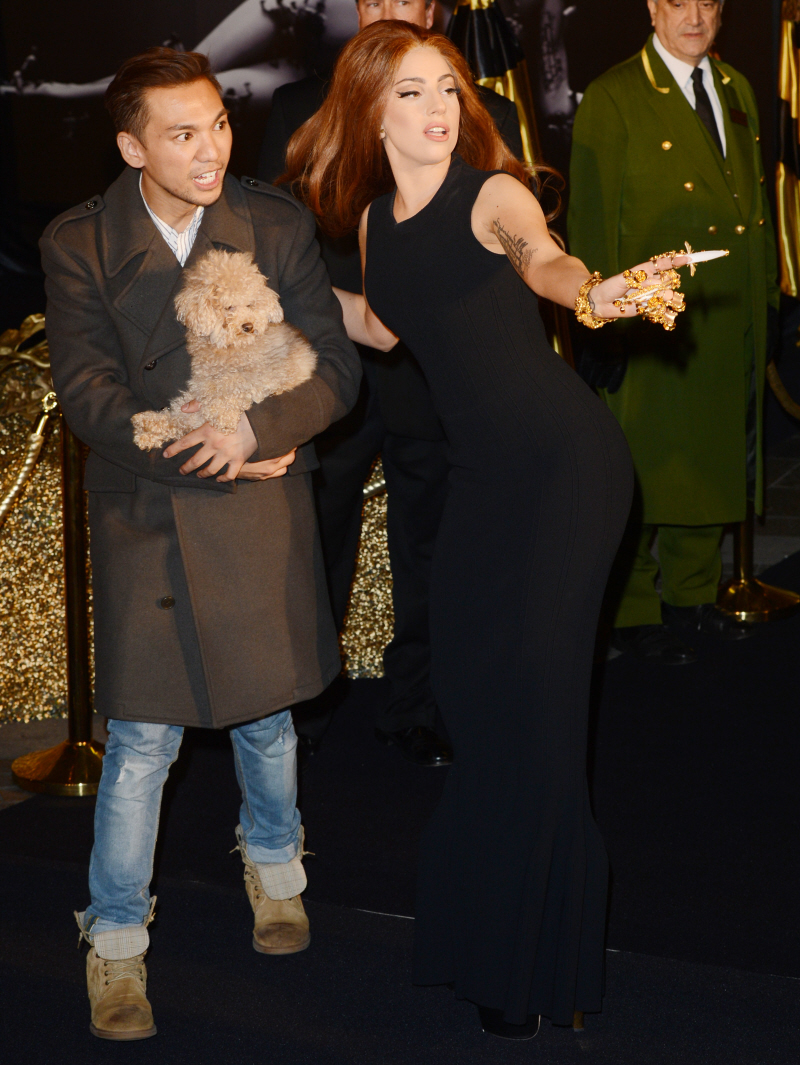 These are some photos of Lady Gaga in London on Saturday as she was entering (gold nail things, no headpiece) and leaving (puffy black coat, headpiece) Harrod's for her London perfume launch or something. Whatever. She looks typically ridiculous. I'm getting so tired of that reddish-brown ("Louis Vuitton brown") wig. After London, Gaga moved on to Barcelona, and she had a show last night. It did NOT go well. But now we know how Gaga lost weight so quickly…?
Some of her stage costumes and outfits may be a little nauseating but surely even she is used to them by now. Lady Gaga surprised fans when she vomited four times live on stage during a concert last week in Barcelona, Spain.

The pop performer, 26, had just begun to strut down a set of stairs on to the main stage area when her sickness kicked in. Gaga, who was dressed in a typically revealing outfit, halted at the top of the steps and was seen leaning over the edge with her back to the audience.

After following the recent example of Justin Bieber, by throwing up, she attempted bravely to continue with her dance routine as she began to perform of Edge Of Glory. However, she was unable to carry with the routine without stopping again to vomit over the barrier behind her.

Ever the professional Gaga valiantly did more dance moves in between throwing up even more while her male dancer tried his best to obscure the view by staying in front of her. The Poker Face star held up her own hair as she avoided getting any mess on herself before standing erect and bouncing across the stage to entertain the audience.

It is not the first time the performer has fallen ill on stage as she was forced to halt a concert in Romania back in August to vomit off camera.

When she returned to the stage she said: 'I went backstage and vomited, and I did not want you to see this… It happens to me sometimes.'

Things only got worse for the singer as some of the 25,000 strong crowd poked fun at her over her recent 25lb weight gain.

Gaga was showered with sausages but took the jibe in her stride as she tweeted after: 'SPAIN, you took the p*** outta me. Thats some hard bodied pop stuff. I'll never forget tonight Barcelona. FOREVER'. (sic)
If you want to see the video of GAGA VOM (!), you can go to that Daily Mail link, or you can go here to the YouTube video. I didn't want to embed it because if I hear those sounds, I'll start to feel pukey too. Anyway, this is just your FYI: Gaga is copying/homage-ing Justin Bieber now. The Bieb did it first! The Bieb did it better!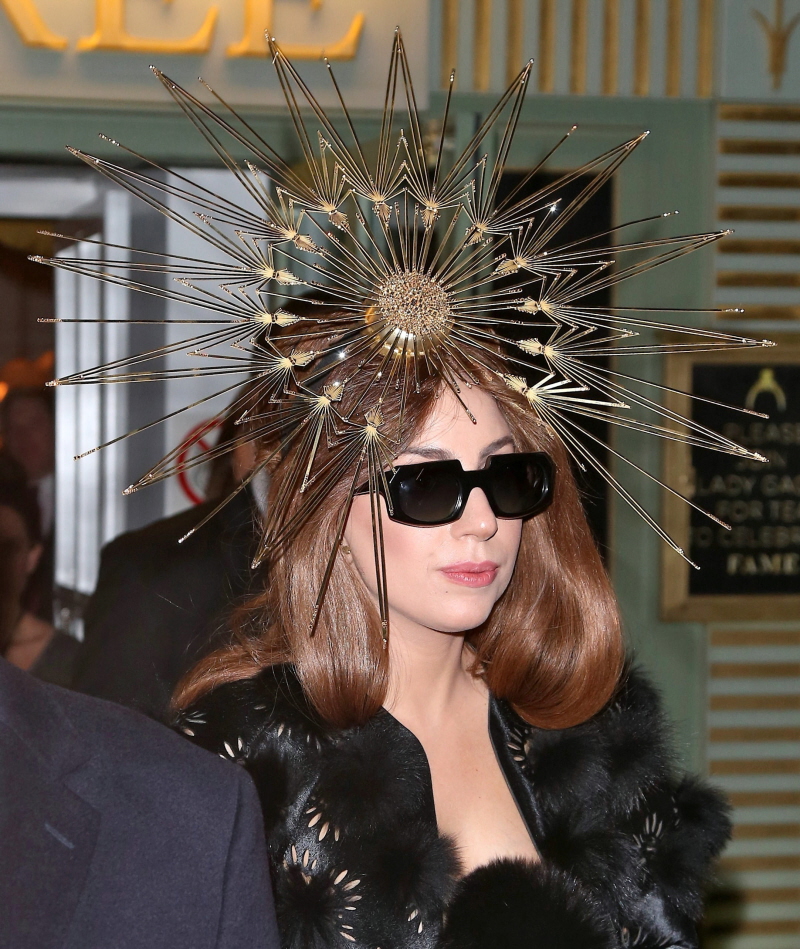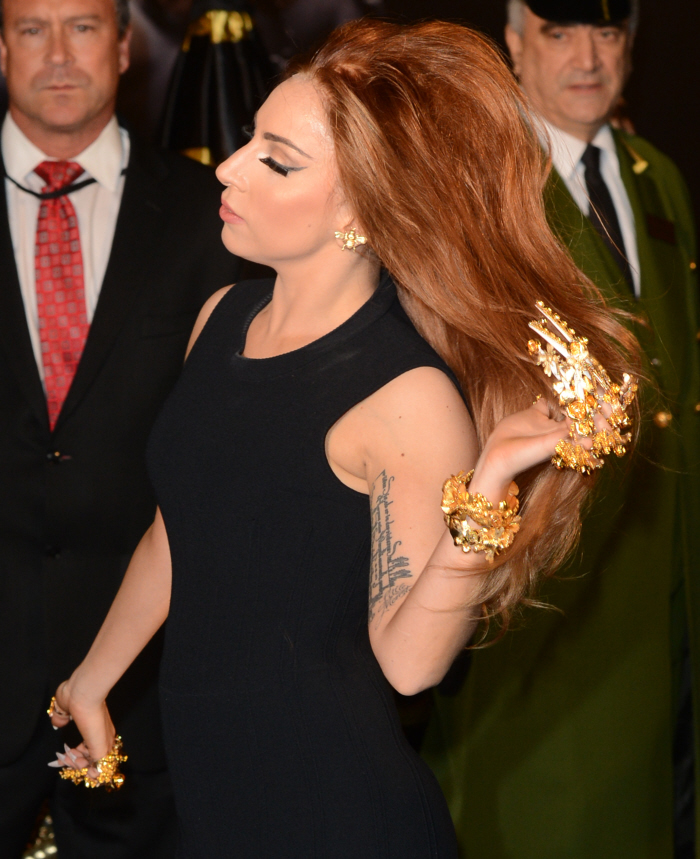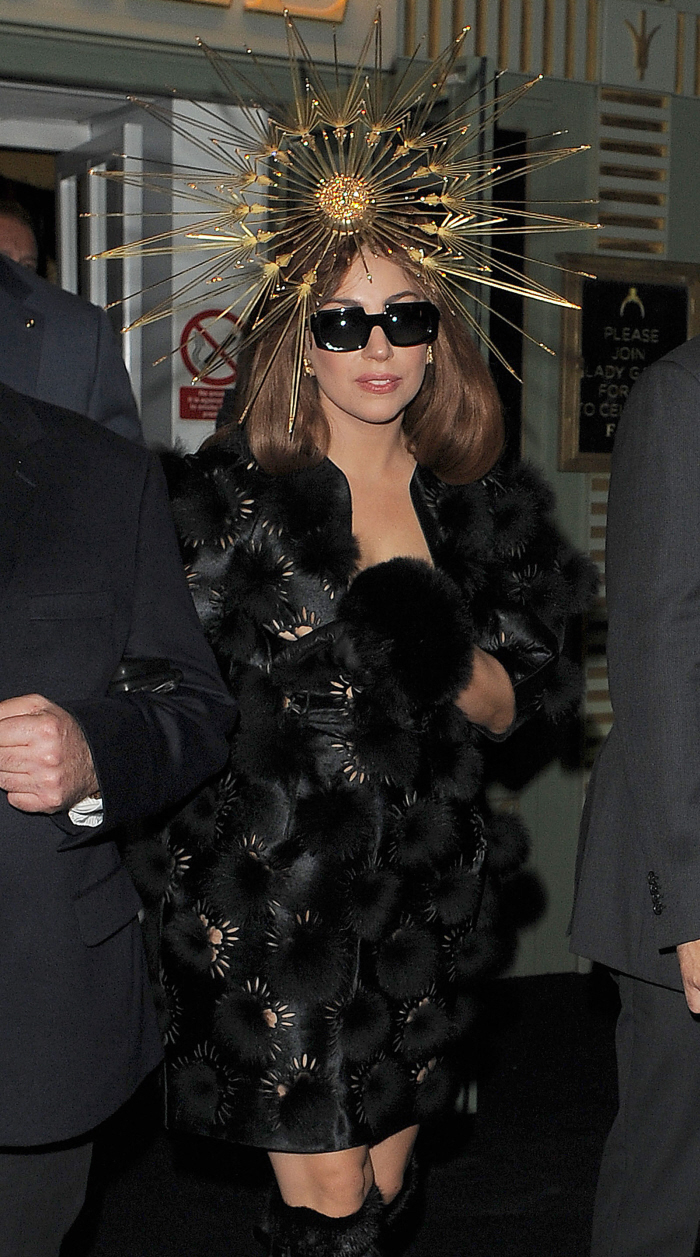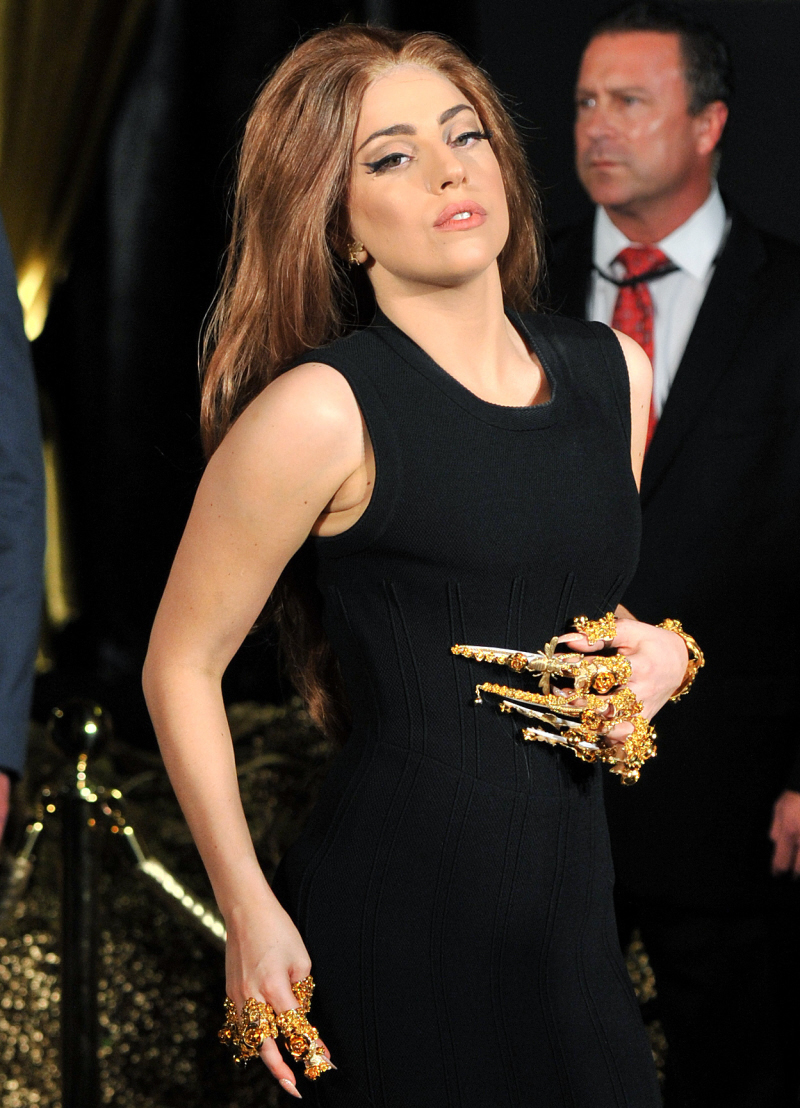 Photos courtesy of WENN, Fame/Flynet.