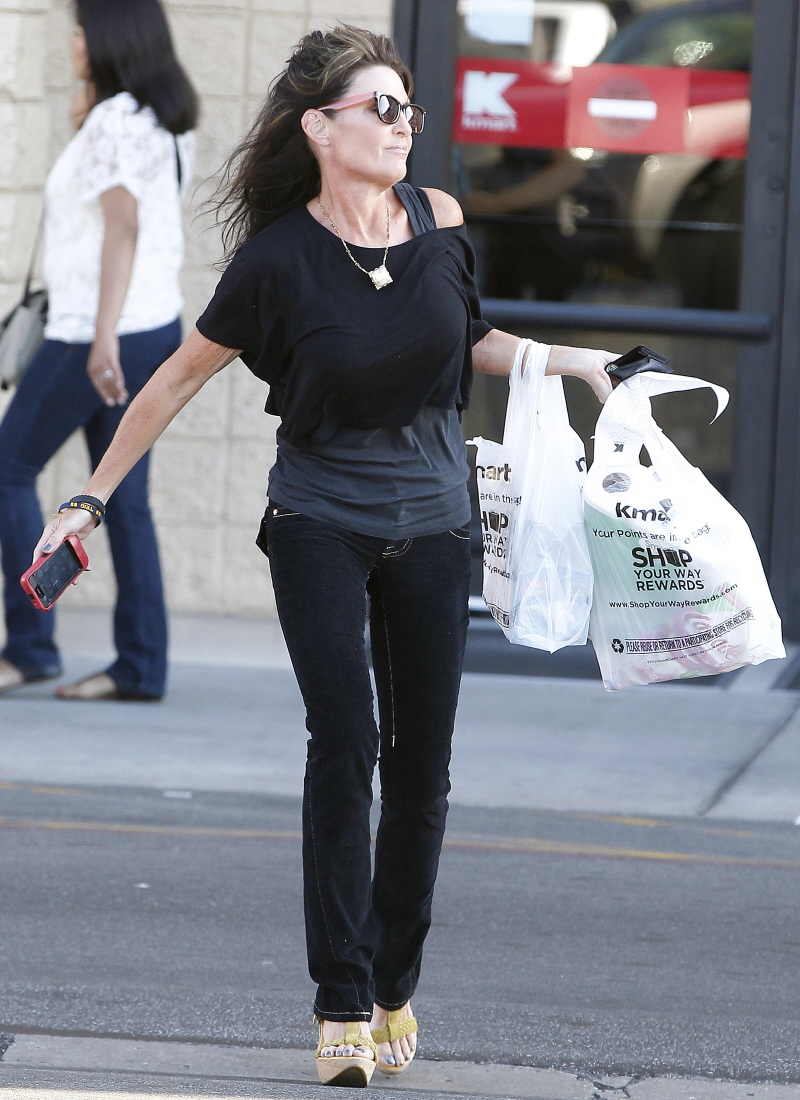 I was actually pretty pleased that so many of you commented on the Sarah Palin post yesterday, and that we managed to keep it mostly about superficial things. My intention was not to discuss Palin's politics whatsoever – I was just startled by these recent photos of her, in which she looked drastically thinner. Most of you agreed with me – she's lost a lot of weight recently. Some pointed out that her hair style is doing her no favors, and that she seems to have gotten some kind of dental work that's changed her face. But dental work and new hair doesn't explain why she's barely filling out these super-slim jeans.
Well, Sarah Palin reads Celebitchy (maybe?!) and she wants us to STFU. She emailed People Mag to tell them that she's doing fine, thank you very much, and that she's even planning to do a book about "fitness and self-discipline." Er…?
New photos of Sarah Palin looking very thin have caused a stir online, and now the former Alaska governor and 2008 VP nominee tells PEOPLE she's just fine and is, in fact, working with her family on a new fitness book.

In an email to PEOPLE on Tuesday, Palin – who's known to treat houseguests to a smorgasbord of homemade treats such as moose chili, chocolate cream pies, pecan pies and lemon meringue pies – wrote, "Our family is writing a book on fitness and self-discipline focusing on where we get our energy and balance as we still eat our beloved homemade comfort foods!"

Palin, 48, says she will discuss the topics in "our unique and motivating book."

"We promise you what we do works and allows a fulfilling quality of life and sustenance anyone can enjoy," she adds.

It is unclear if Palin has a contract for the upcoming book or when the work will be published.
This feels strange. Like, a strange PR move if it is in fact a PR move. So, Palin was photographed looking really, really skinny all of a sudden, and when various blogs and sites carried the photos, Palin's first reaction is to email People Mag and describe how she's going to do a book about fitness and "self-discipline"? Obviously, I doubt the whole "Sarah Palin is sitting there, trying out recipes and dutifully taking notes in some kind of scientific method" thing. I'm sure this book will be ghost-written. But that still doesn't answer the fundamental question: what's going on with her? Why does she looks so different so suddenly?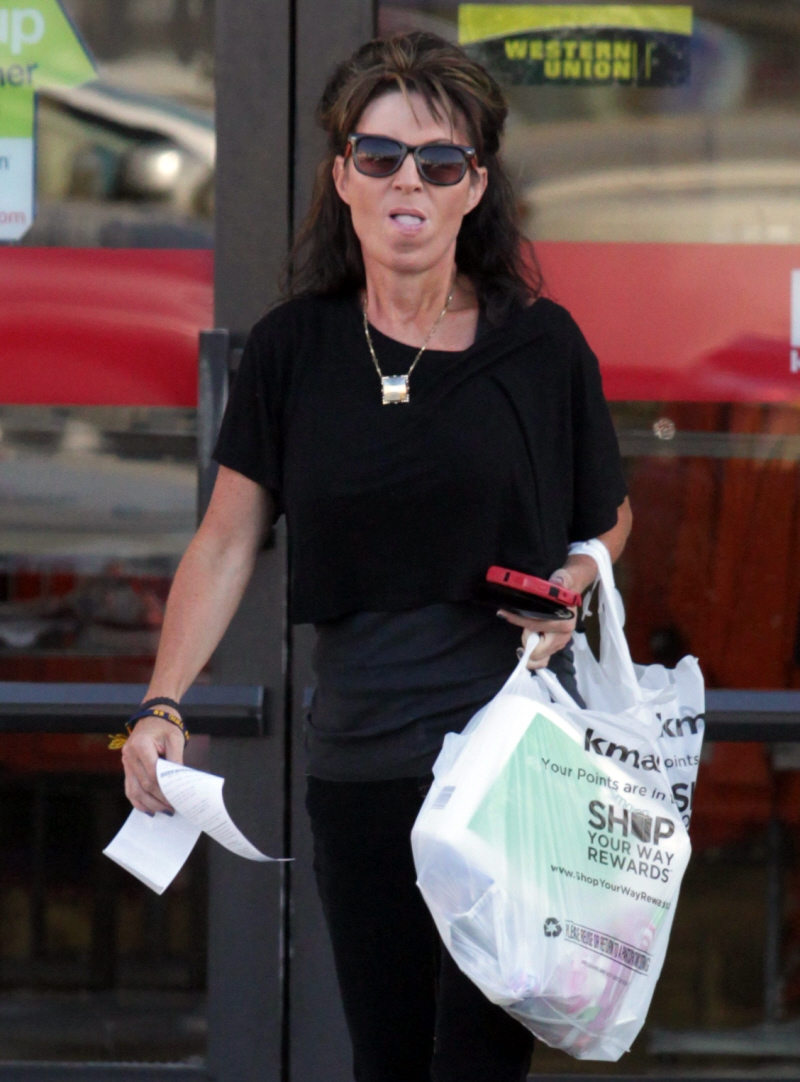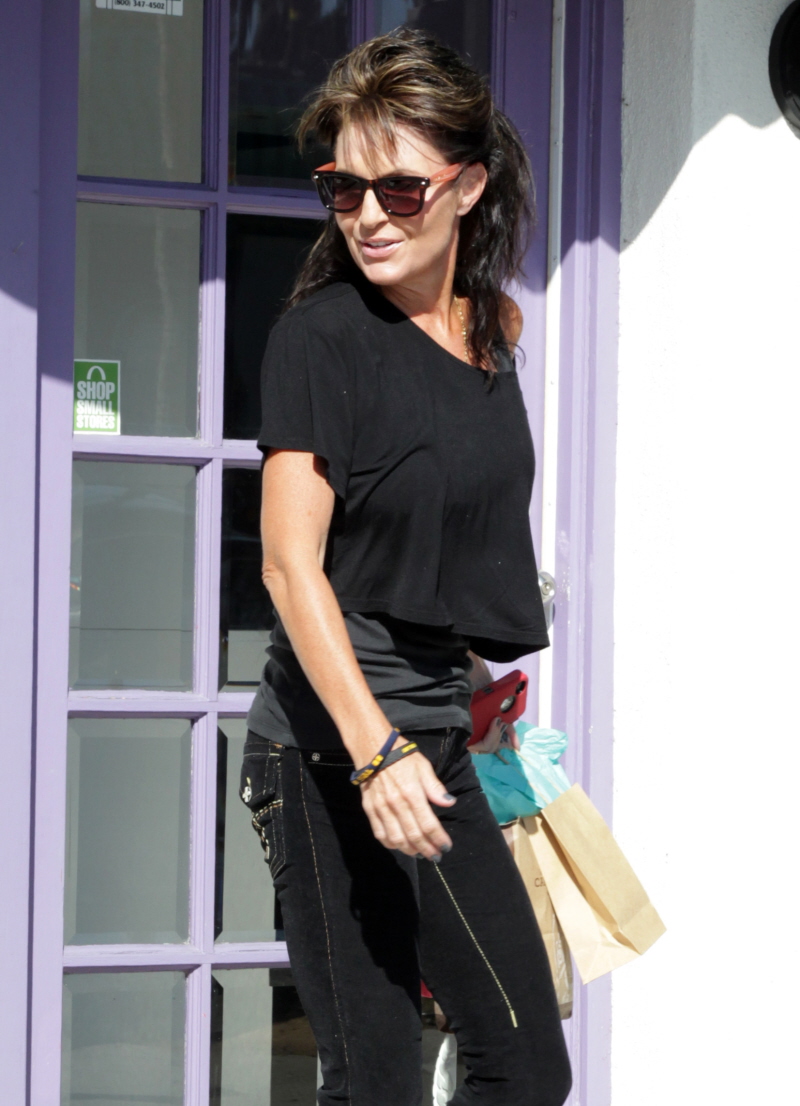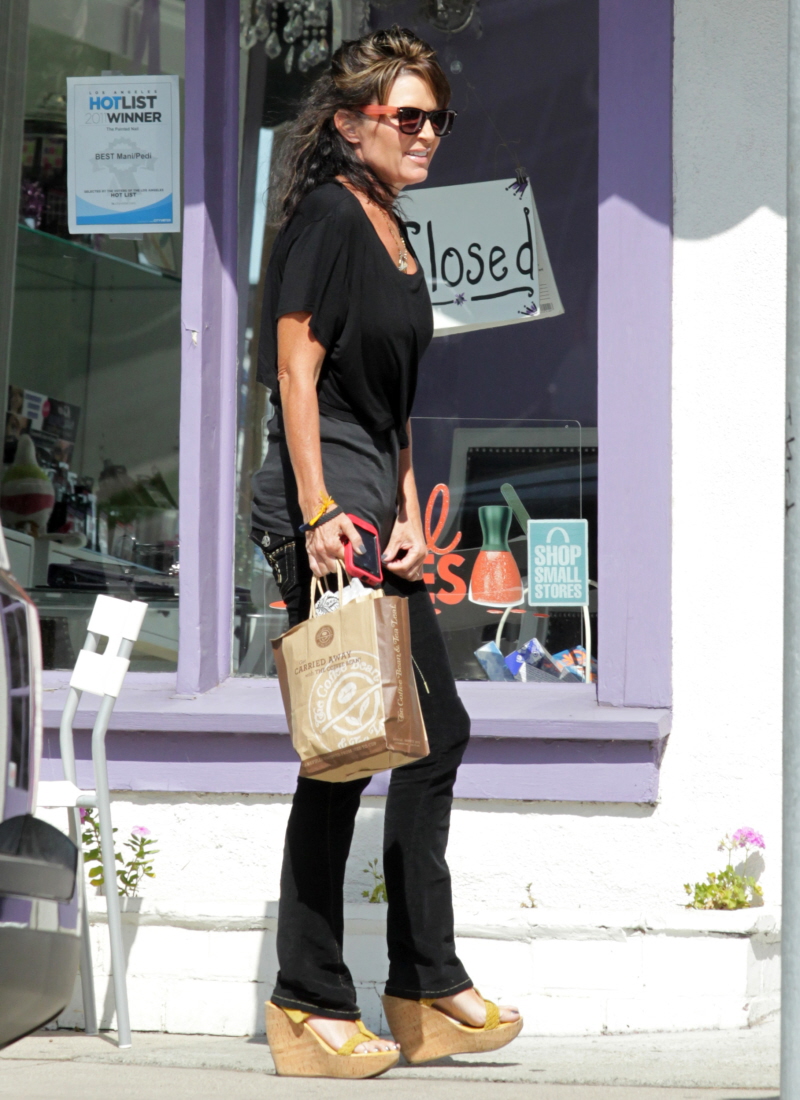 Photos courtesy of Fame/Flynet.