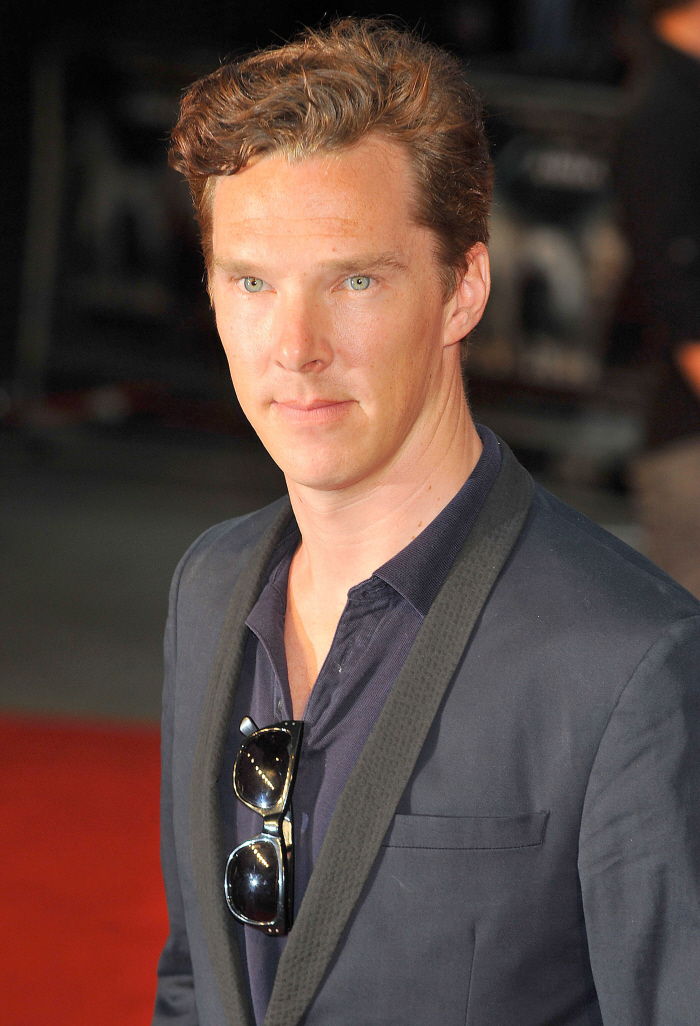 It's always a somewhat interesting debate to have: should celebrities be accessible on social networking sites, or should they retain a veil of mystery and untouchable-ness? Some celebrities are good at working social media to their advantage, using sites to interact with their fans and even gain converts. Some are not so good at it, and actively repel people. Is anyone else weirded out by the fact that Tom Hanks has a Twitter? That still amazes me. And considering my recent conversion to Tom Hiddleston, I have to say… sometimes a celebrity's Twitter can work as lady-repellent. Tom Hiddleston actully describes himself on his "Twhiddleston" Twitter as "brother, son, friend, runner, dancer, prancer, loon." Oh, Prancer. DO NOT DO THIS.
Anyway, my boy Benedict Cumberbatch is not on Twitter. Cumby made a recent appearance at the Cheltenham Literature Festival (where he received a rock-star-like reception), and he ended up talking about why he's never made the choice to do Twitter:
Sorry, but Benedict Cumberbatch is definitely not on Twitter. "No matter who pretends to be me at the moment, I do not tweet, I don't Twitter, I don't," insisted the actor.

"Do you want me to tweet, you lot?" Cumberbatch asked an audience of Sherlock fans on Saturday night. Of course they do, Benedict.

"Why?" asked a baffled Cumberbatch, before answering his own question: "I think the reason why is because I don't tweet. I think if I did you'd very soon be disappointed because it really is a skill – it's a skill I genuinely don't have."

"Just listen to how much I talk," continued the Sherlock star. "I've already talked over our time [at the Cheltenham Literature Festival] and tweeting is about being pithy. I think tweeting would take so many hours of editing I'd be lost for doing my job."

At least Cumberbatch will never be one of those celebrities who tweets by committee or via a bank of PR advisors. "That – that's not tweeting," said Cumberbatch when host and Sherlock co-star Louise Brealey joked "You just need to put a PA on it."
I would not even consider "not pithy enough" to be one of Cumby's Top Ten Faults. #1 Fault: He looks like an alien, #2 Fault: He's not my alien boyfriend. #3 Fault: He's an enormous bitch. I think #3 would be a good reason for Cumby to actually try Twitter. He's so hilariously smug and nasty. When he says something ridiculous and offensive, it's articulated beautifully and almost always couched in bitchy contempt. That's how Twitter should be! Of course, if Cumby did get a Twitter and he started tweeting bitchy stuff, how would he ever take it all back and claim that he never tweeted it? That's the real problem. Not "pith". It's that he would spend all of his time apologizing for the bitchy stuff he would tweet.
Cumby also talked about the finale of Sherlock and how much he loves the actor who played Moriarity – go here to read. There are some spoilers for Season 2 Sherlock.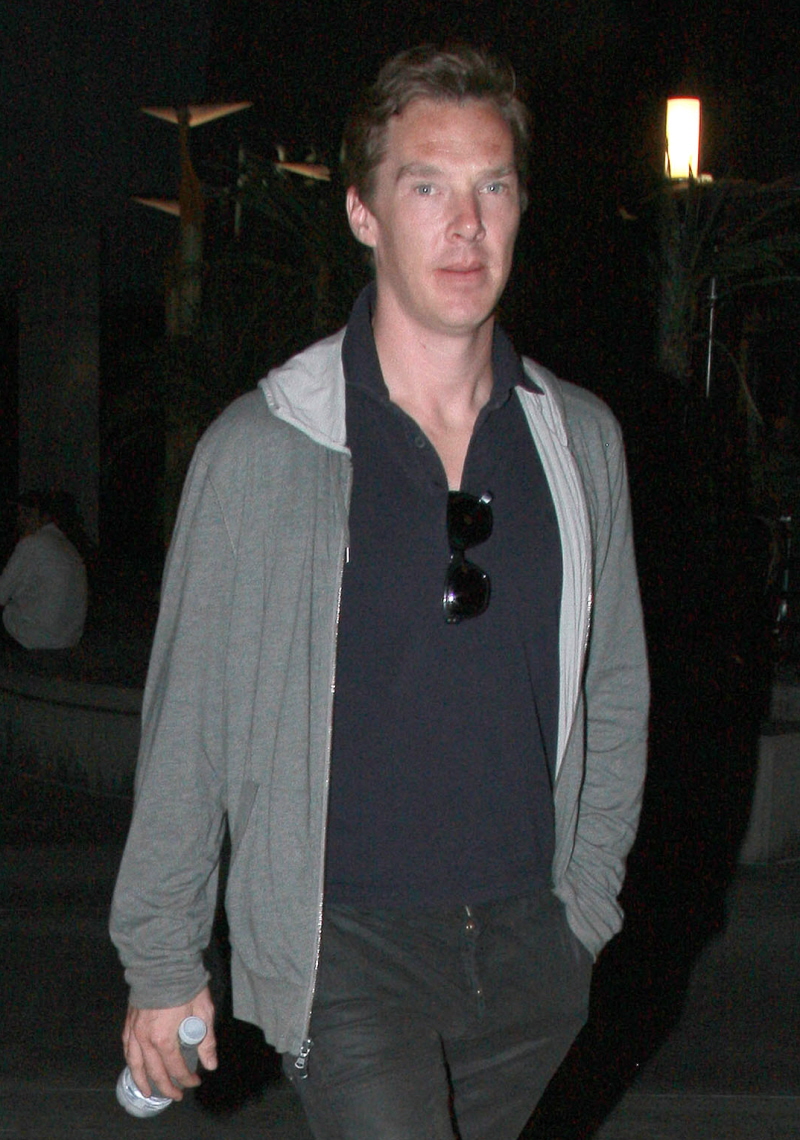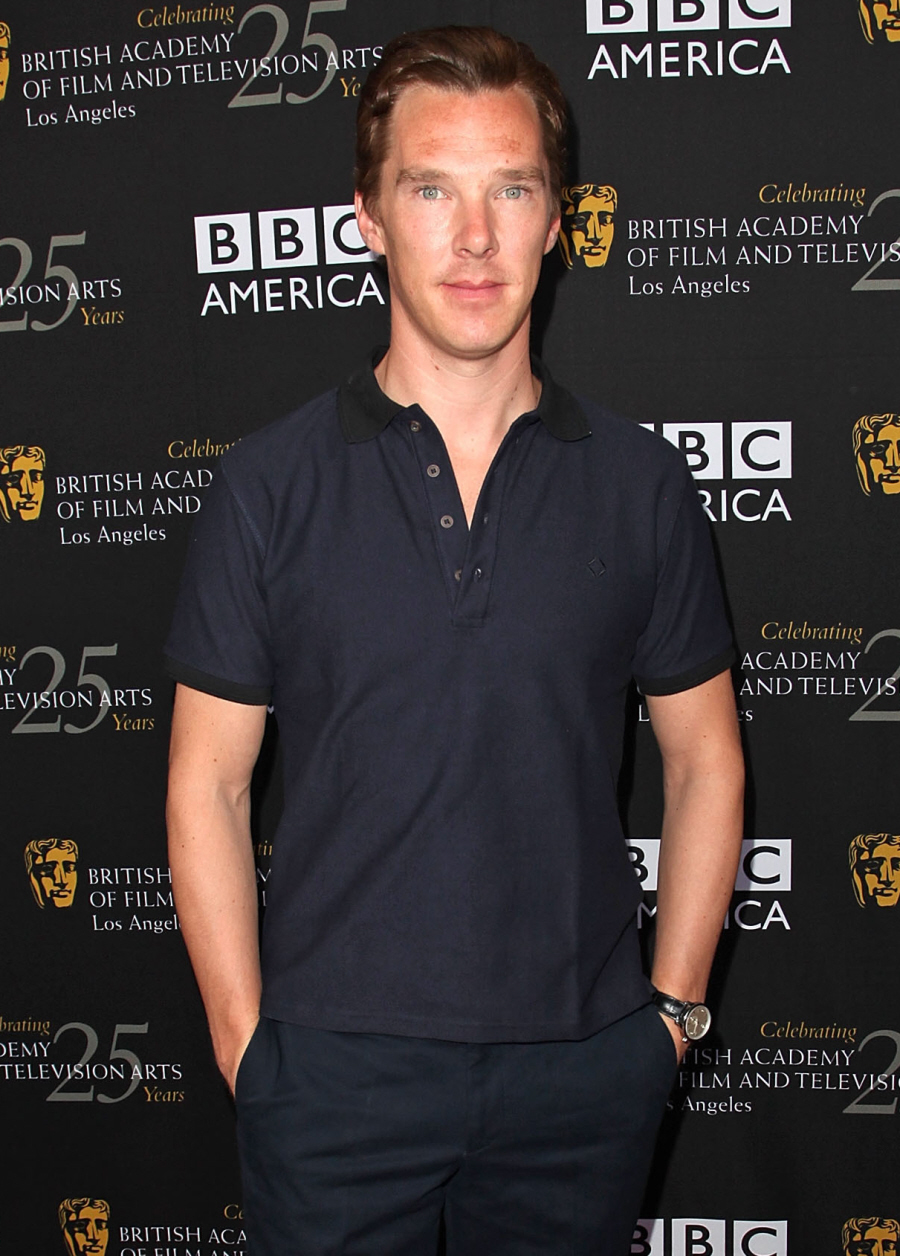 Photos courtesy of WENN, Fame/Flynet.