James Franco really thinks the world of himself. Most recently in his academic travails (which includes concurrent enrollment in no less than three prestigious graduate programs at no less than three prestigious universities), James got an NYU professor fired for giving him a "D" grade after Franco missed 12 out of 14 scheduled class meetings. Not only did Franco cost this guy his job, but Franco continued to trash the prof while doing his red carpet rounds for Spring Breakers. Thankfully, that professor is now suing him for defamation because Franco had the audacity to tell journalists (among other things), "He is not going to be hired at another institution." Tool. Of course, this all rich coming from a guy who was photographed sleeping in class at Columbia.
Somehow though, Franco still manages to convince educational institutions that he is completely worth not only schooling but also employing as well. Franco has been hired to teach a class at the University of Southern California's School of Cinematic Arts. Make that "School of Cinematic ARTS" where Franco is concerned:
The registrar's office at the University of Southern California is about to get very busy.

James Franco, the actor-Oscar-host-soap-star-artist-poet-novelist, is set to teach a film production class at USC next spring, according to an email sent to USC film students from the School of Cinematic Arts. The class, which will be co-taught by Franco's business partner Vince Jolivette, will require students to direct a short film of no more than 10 minutes. Eventually, the eight total shorts produced will be combined into one longer film.

The movies created in the class — referred to as "The Labyrinth" — are meant to explore "the unknown, the unexplained and the unimaginable," the email said. Franco's publicist did not return a request for comment.

The actor is no stranger to academia. The 34-year-old has attended various institutes of higher learning, including Yale University, Columbia University and New York University. At NYU, he taught a class about turning poetry into film.

There may be one hiccup in Franco's teaching schedule, however: His next film, Oz: The Great and Powerful, is set to hit theaters in March. That means he'll likely be busy promoting his role as the Wizard for at least a couple of weeks during the spring. But, hey: Maybe his students can persuade him to give them tickets to the premiere in exchange for any absence?
[From LA Times]
Man, I can't wait until the student evaluations come out on this guy. Do you think James will even bother showing up to teach more than two classes, or will he leave all the work to his "business partner" and co-teacher? Obviously, he will also make any material that he teaches err slightly on the phallic side. After all, this is a guy who considers his own butt to be art and whose student film was called "D*cknose." And yes, that means exactly what it sounds like it means.
Incidentally, James now counts himself as a "director" (in addition to actor, musician, intellectual, and ARTIST) too. Here is some of his recent work in the form of commercials (he calls them "short films") for Samsung Galaxy Note 10.1 and Stuart Weitzman shoes. Franco is so bloody obnoxious.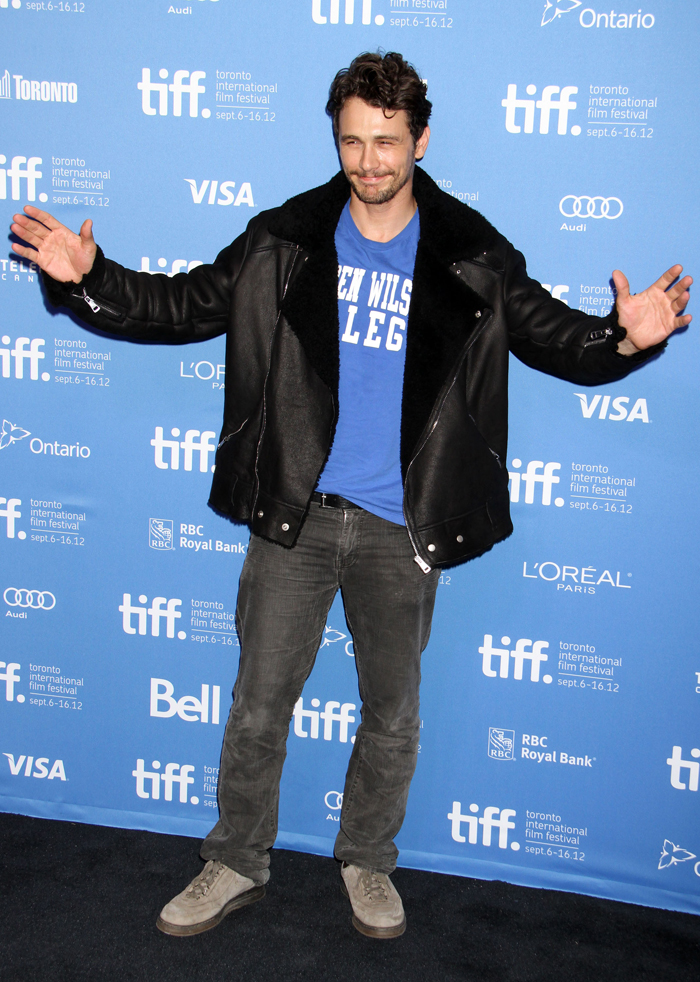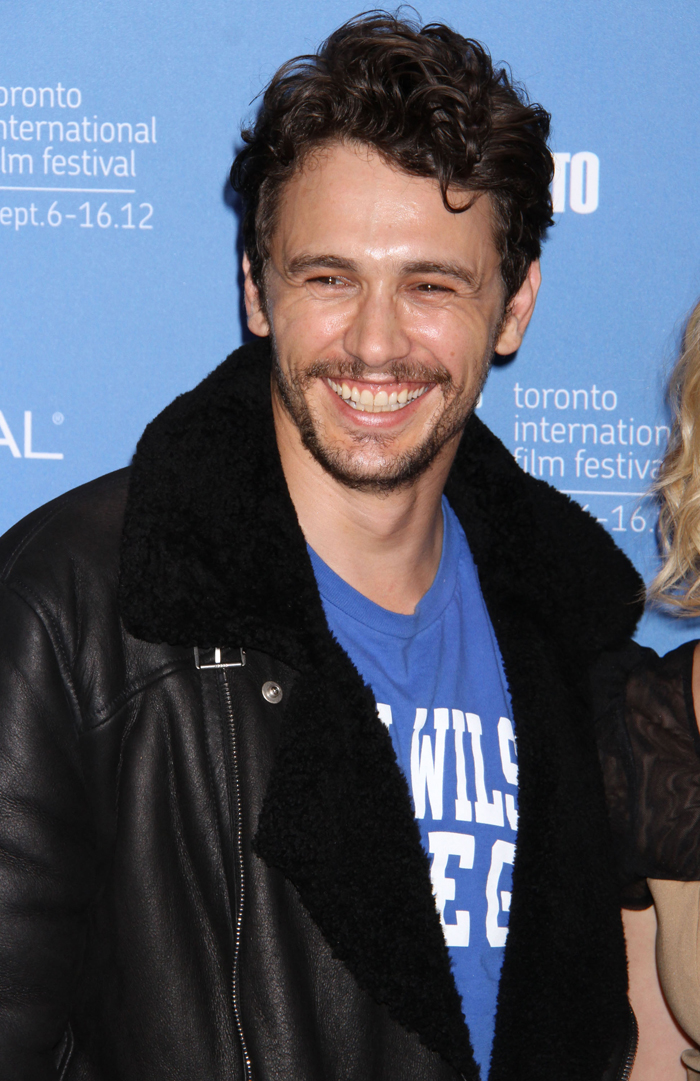 Photos courtesy of Fame/Flynet