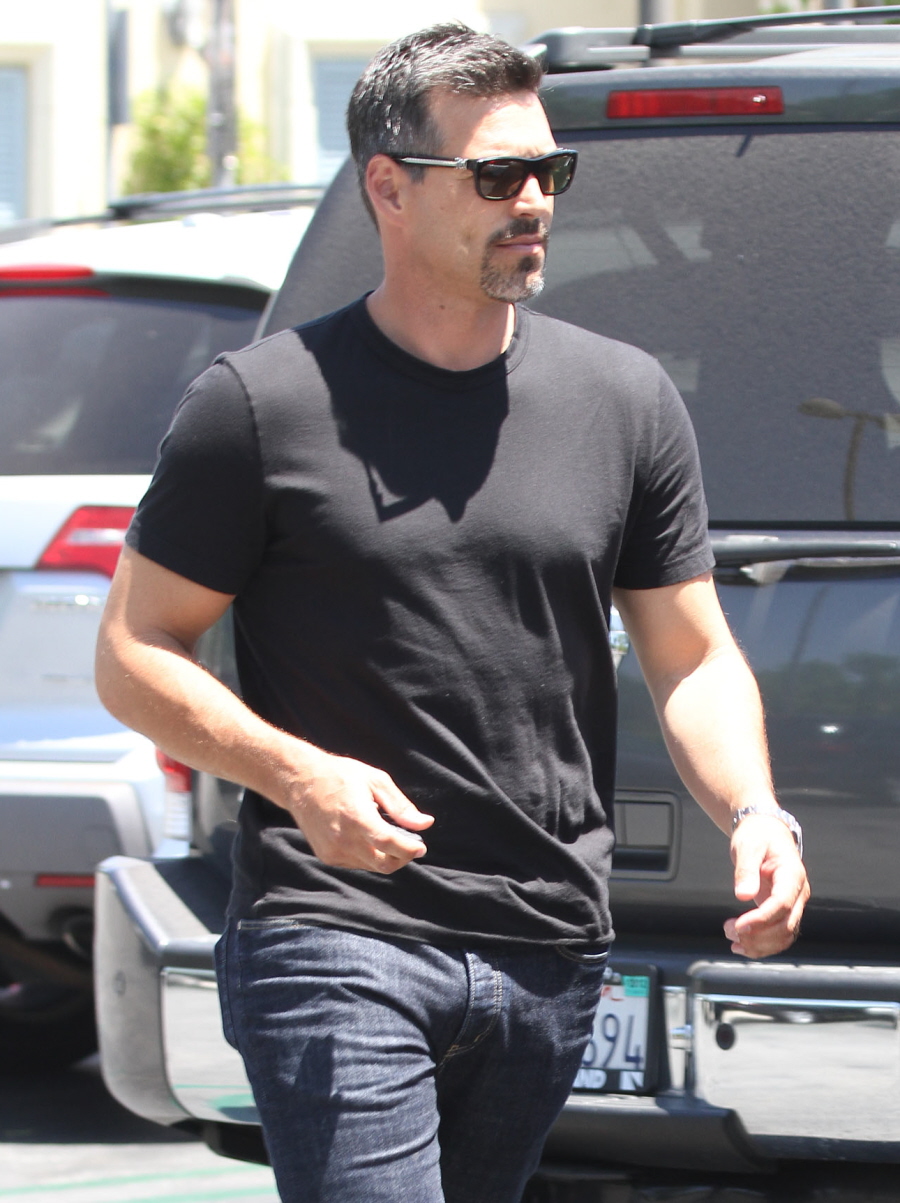 We don't have the photos we're about to discuss, so just GO HERE and then come back and we'll talk about them. Eddie Cibrian was spotted out and about in LA yesterday. He was wearing a sleeveless black shirt and black shorts. He looked like he was running errands – The Mail says he was photographed coming out of Home Depot, where he bought some batteries (?!?). What's notable is that he was NOT WEARING HIS WEDDING RING.
*waits patiently, makes a "Girl, you KNOW what that means" Face*
Well, Radar got ahold of Eddie's rep almost instantly once the photos came out. Almost like the rep was just sitting there, quietly drinking, waiting for the sky to fall down around him. Such is the way of any employee of the Cibrian-Rimes family. Anyway, Eddie's rep says, "He went boxing at the gym and he doesn't wear his ring at the gym, who wears their ring at the gym? Not many people do." I don't wear jewelry to the gym. But I see people who do all the time. And it seems so convenient. TOO convenient. Dun dun dun. It's funny how easily that wedding ring can just slip off.
It feels like the whole "LeAnn went into a mental facility to deal with her Twitter" thing is still shrouded in mystery. We still don't know exactly where she went (a spa?), and while LeAnn has given her own reasons for the mental health lockdown (she's a bullying victim, she needed to learn how to become more self-centered), other "reasons" for LeAnn's breakdown have been appearing in the tabloids. The Enquirer ran an interesting story last month about Eddie's wandering eye… and I have to wonder if some doubts about her marriage have begun to creep into LeAnn's consciousness. But sometimes a ring is just a ring. Or a lack of a ring is just about going to the gym, baby. And I'm going to stop by the hardware store, I should be back in about six hours. Yeah, Home Depot, hon. I can shop in that place for hours!
PS… LeAnn canceled yet another show over the weekend, and she cited her dental drama once again, claiming that she had a "massive infection" and she felt like someone had hit her with a baseball bat. But on her Twitter, she's been tweeting about food and preparing dinner for Eddie. I feel like whenever Eddie makes "weekend plans" for when he knows she's going to be away, she suddenly has some crazy "dental drama" and she forces him to stay by her side.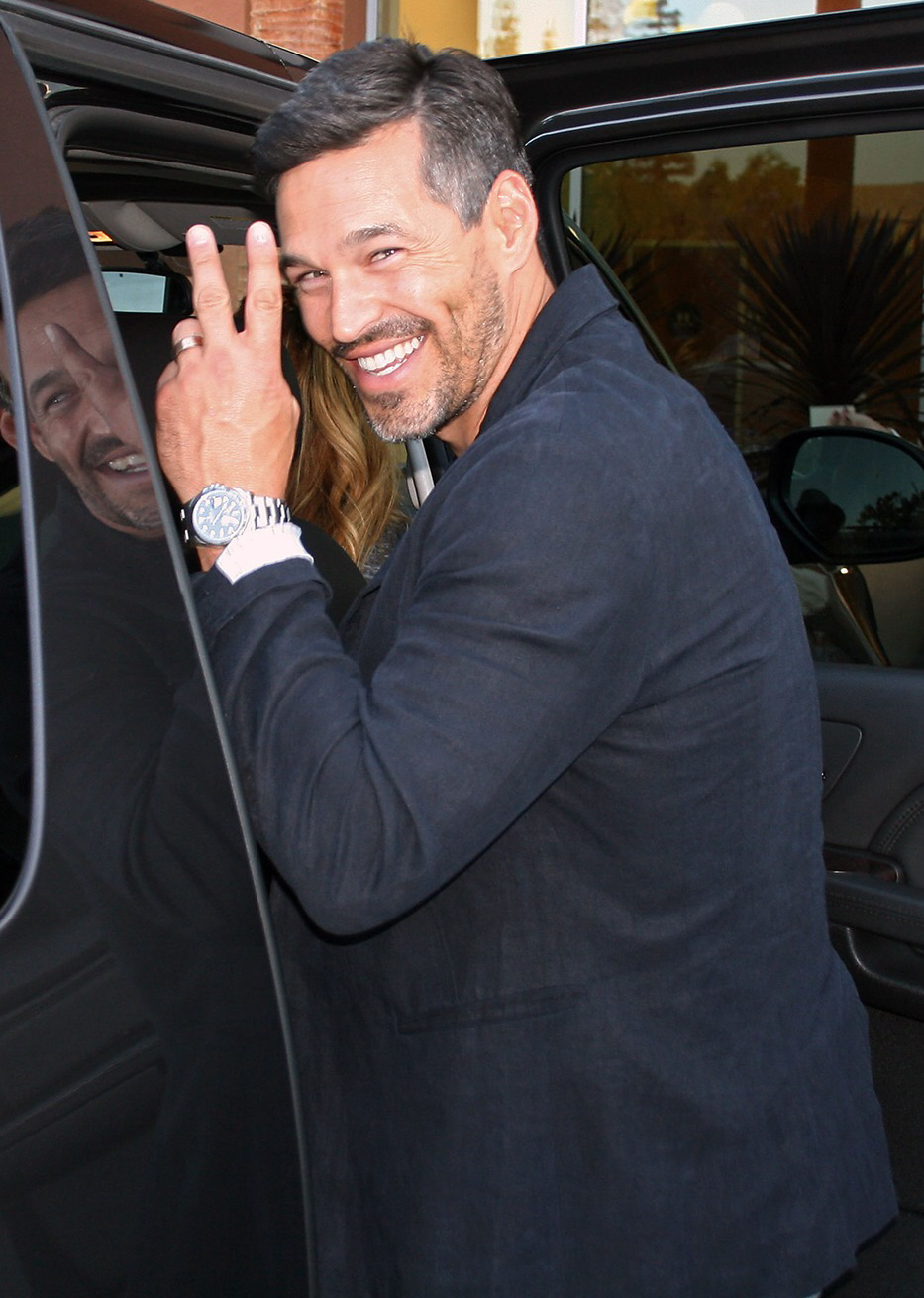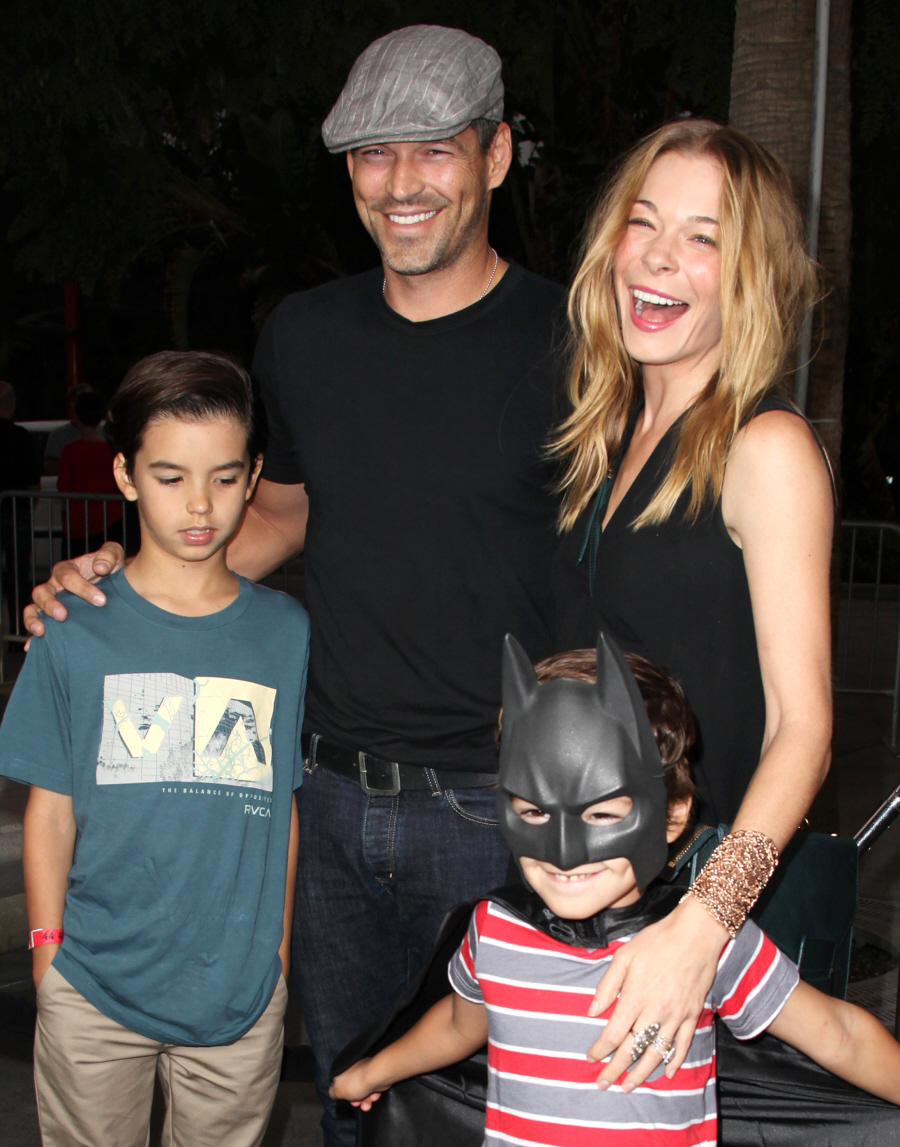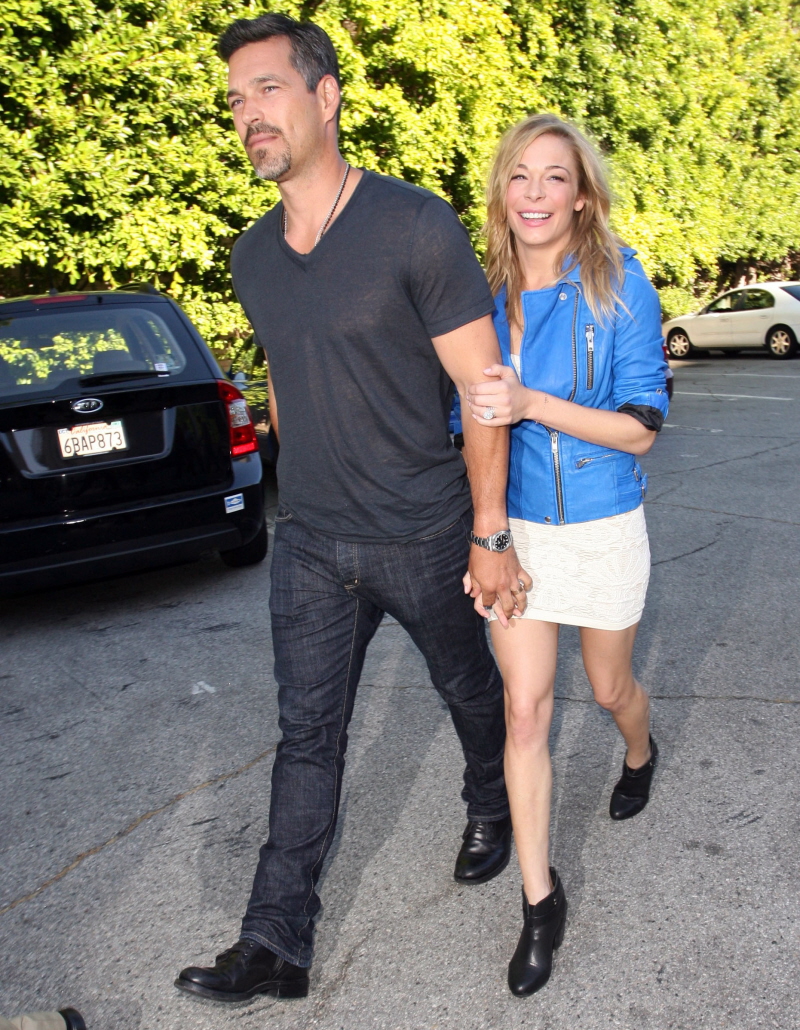 Photos courtesy of WENN, PCN, Fame/Flynet.