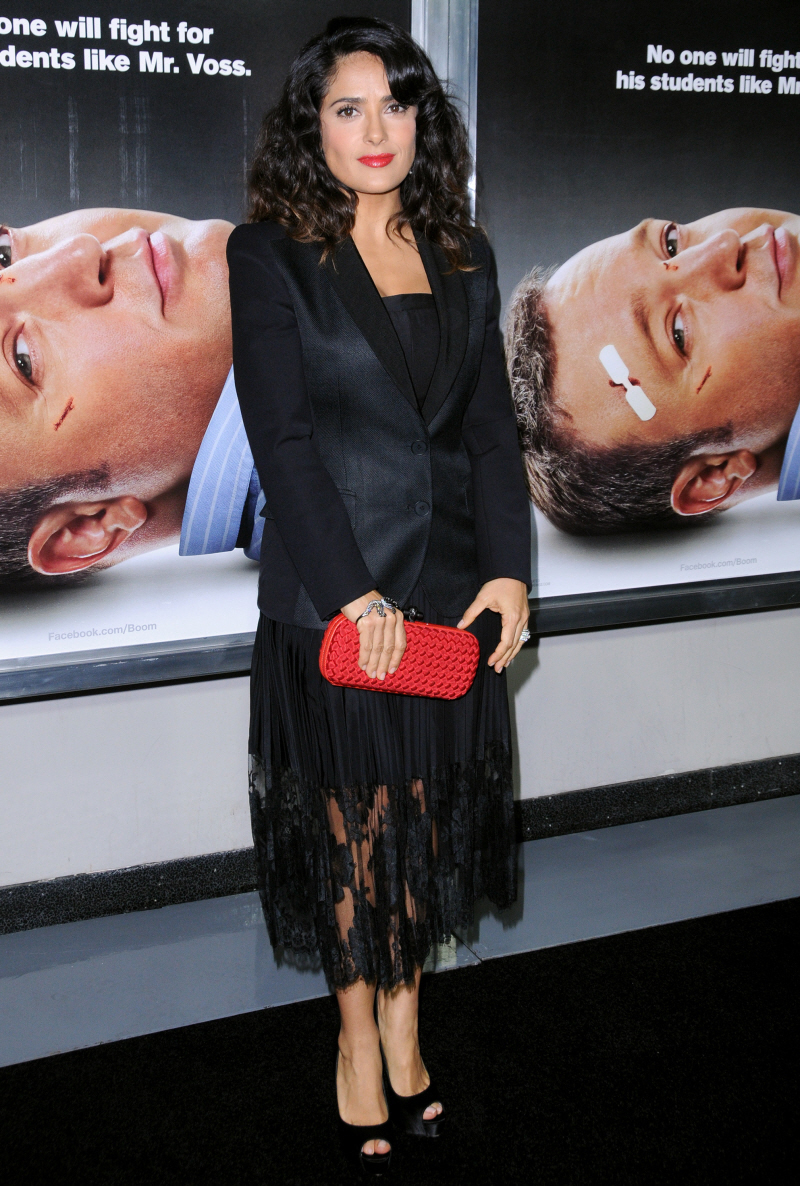 These are some new photos of Salma Hayek at last night's NYC premiere of Here Comes The Boom, that by-the-book, dumb-looking Kevin James comedy. Salma is "in" with that group now, having done a few films with the Adam Sandler/Kevin James low-brow comedy crowd. I guess we're supposed to be impressed that Sandler and James hire such a quality actress to play "the girl/the wife" parts in their movies? But all I can think about is how low-brow all of this is.
Anyway, this is just a fashion post. I looked through Salma's recent interviews to see if there were any asinine quotes that I've missed, and I hadn't missed anything. So at least we don't have another Goopy Salma interview to pour through. We just get to talk about her Valentino Stella McCartney dress/outfit. With the blazer, I think this is an unfortunate and unflattering look. But without the blazer… it's okay. Not great. The dress looks kind of cheap and stiff, but Salma looks pretty in general. I still can't believe she considers herself to be "at the limit of chubbiness." Ugh.
Do you notice something weird? I noticed something weird. Salma supports her husband at all of the fashion events he has to go to, but Francois-Henri rarely shows up at her premieres. Hm.
Here's the trailer for Here Comes the Boom. Total mess.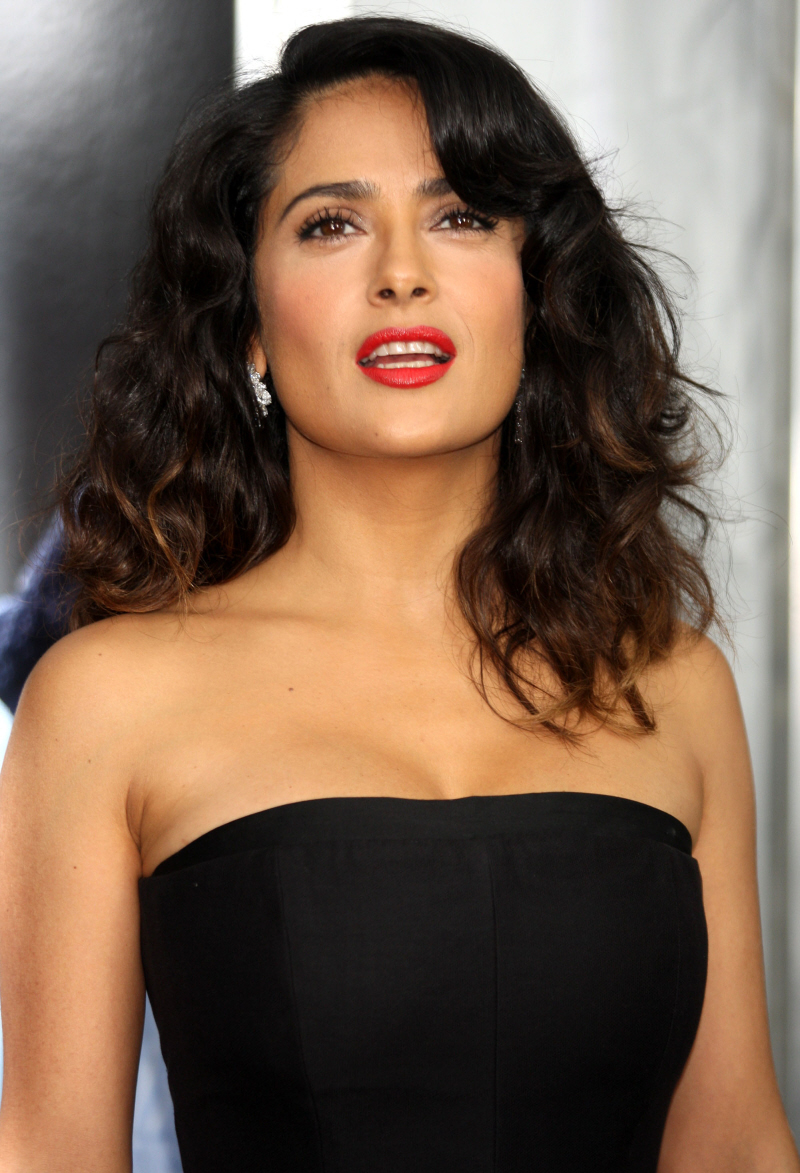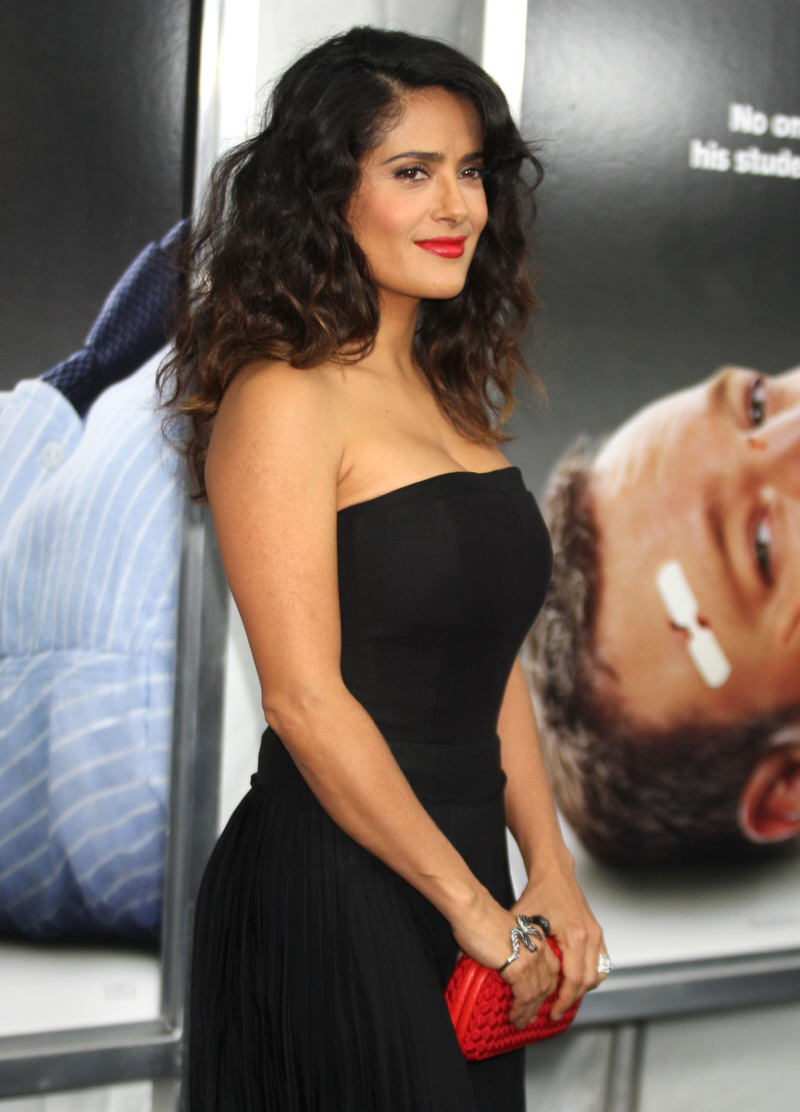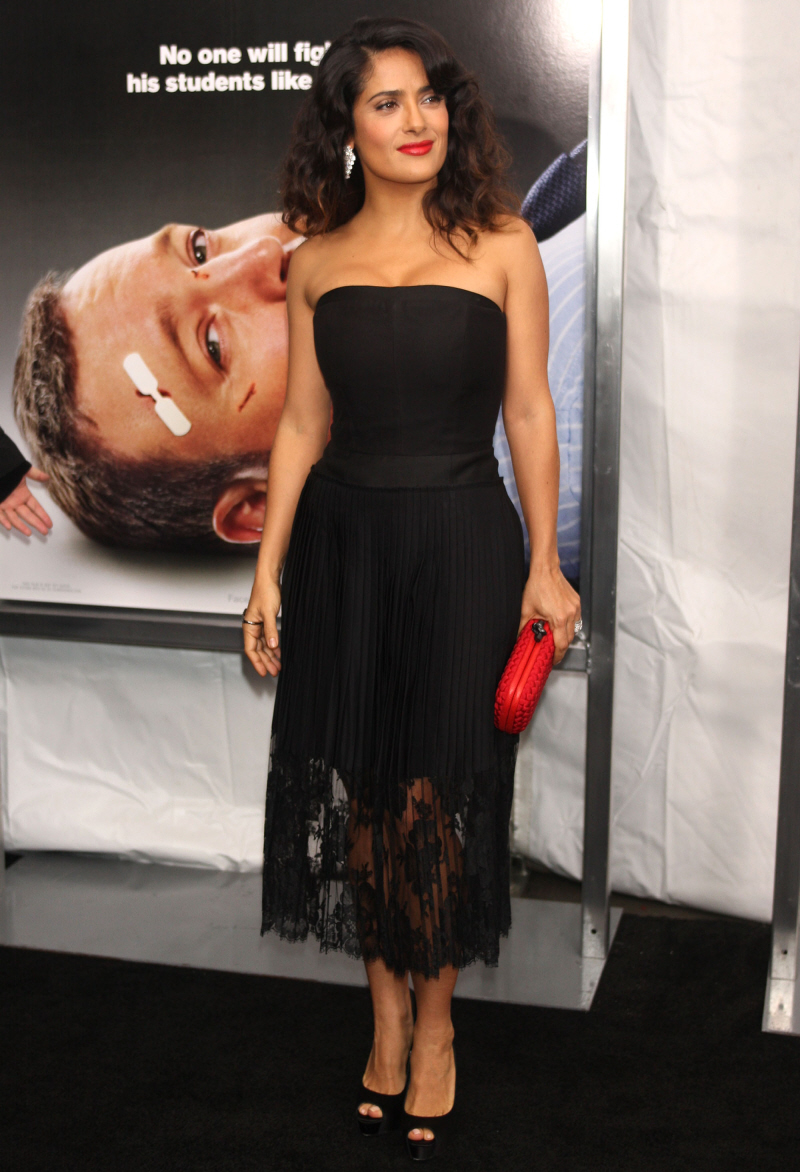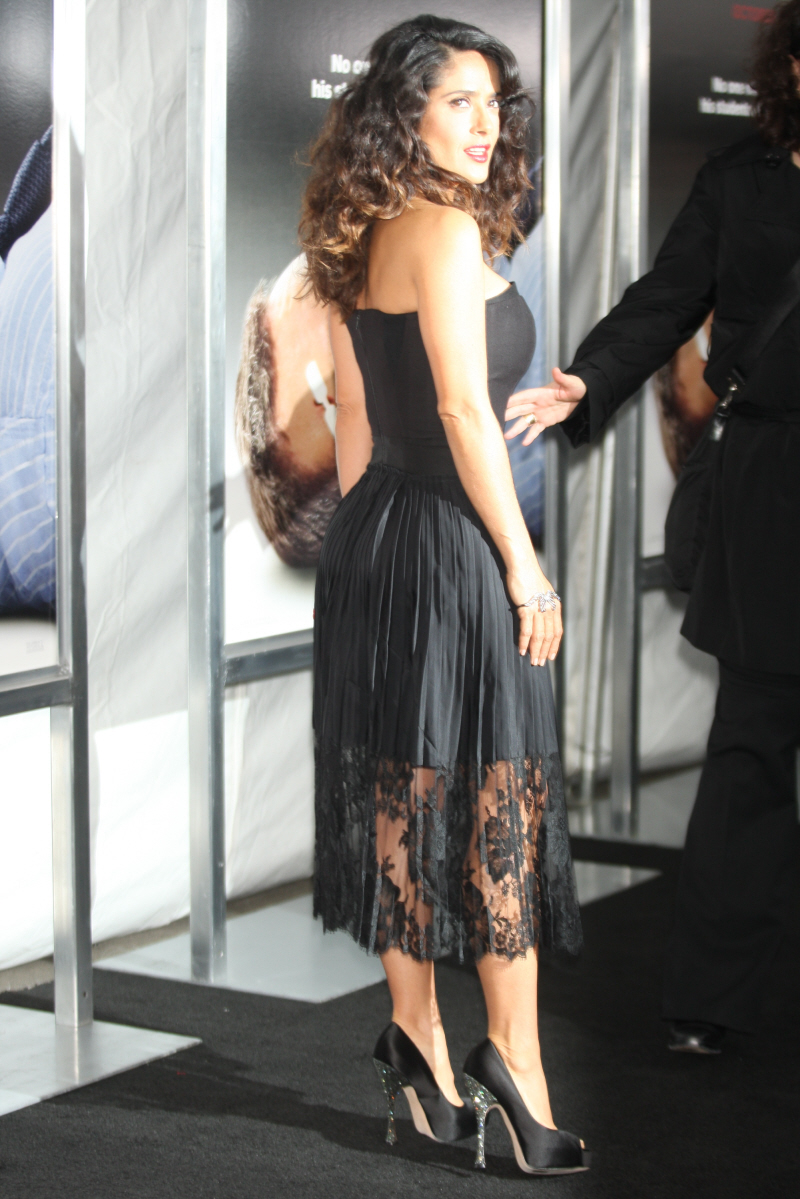 Photos courtesy of WENN.