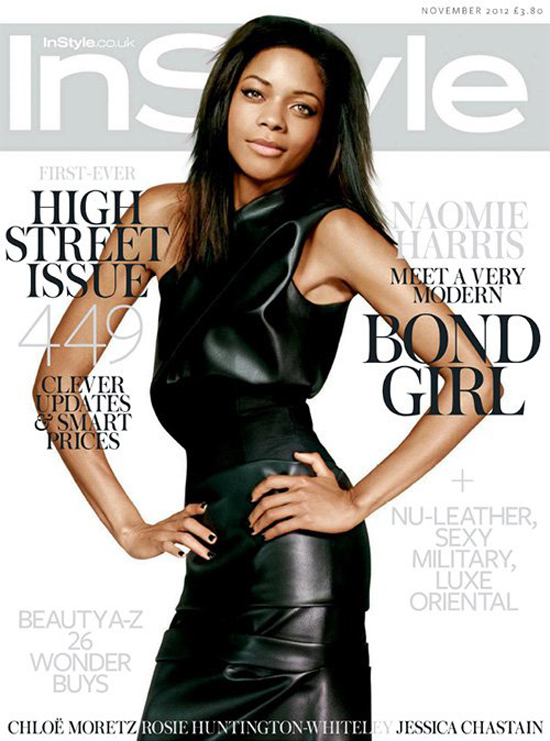 The last we heard from Naomie Harris was last summer when she was rumored as a Bond girl for the movie that was then known as Bond 23. She obviously got the role, and now Naomie's finally out and about promoting Skyfall. Even though she's not a big star (yet), Naomie is a fairly seasoned actress as far as blockbusters (Pirates of the Caribbean, 28 Days Later) go, so I think she'll add more to the Bond franchise than the usual forgettable (sorry, but many of them are) Bond girl. With that said, Naomie covers the November issue of InStyle UK, and she looks entirely gorgeous in this black and elastane Acne dress for the cover itself. The rest of the shoot is very stark and simple, and the interview details not only Naomie's thoughts on style but on Daniel Craig. She says a lot of good things about him: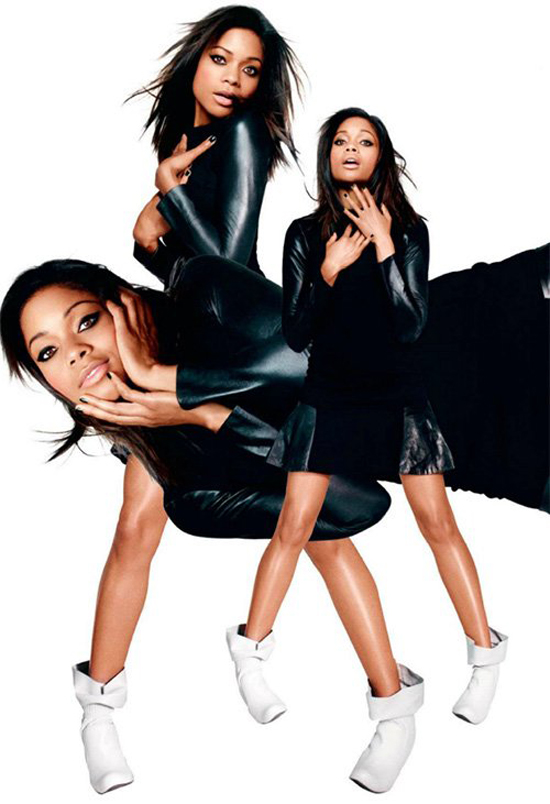 On the red carpet: "I find the red carpet quite stressful. Sometimes you're so pinned into dresses, you can hardly breathe and you feel awkward, but then when you find that amazing dress, it can change your whole experience."

On getting glammed up for shoots: "That's the great thing about doing shoots, because you can really go fashion-forward and wear stuff that you think would be too much in real life, but actually, when you put it on, you think, 'I can rock this!'"

On her style evolution: "I'm definitely getting more into fashion. Cavalli and Erdem are two of my favourite designers and I love Gucci as well."

Working with Daniel Craig: "He's a very hot guy, definitely. He worked out for two hours every day after filming. He's a real life Bond — very physical, capable and energetic. It was all quite nerve-wracking, but he was very reassuring. It was great to have someone be like, 'We're just going to do this together, it's going to be OK, and if you don't get it right, we'll do it again.' "Sometimes I'd mess up and he'd say things like, 'No, it was me' and take the blame."
[From InStyle UK]
Well, it's good that Daniel isn't always a surly bastard and that he's not an on-set diva from what Naomie says. My impression of Daniel is that he's a perpetually intense sort of guy, and that translates to his attitude but comes off a bit whiny at times.
As for this photoshoot, Naomie looks absolutely gorgeous even if the styling here isn't very imaginative. Still, there are a lot of simple, clean lines with the clothing, hair, and poses, and that translates into a pretty high impact shoot.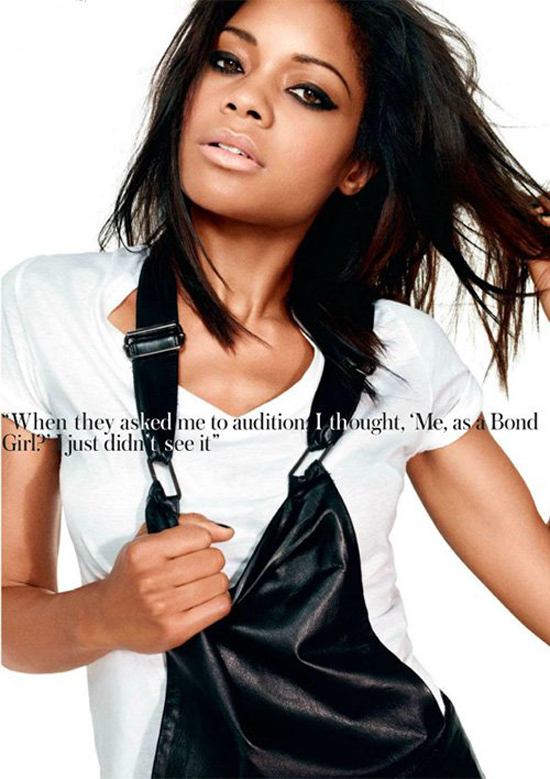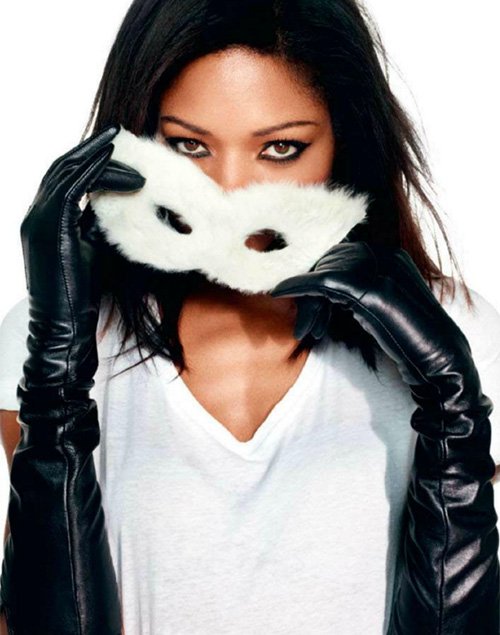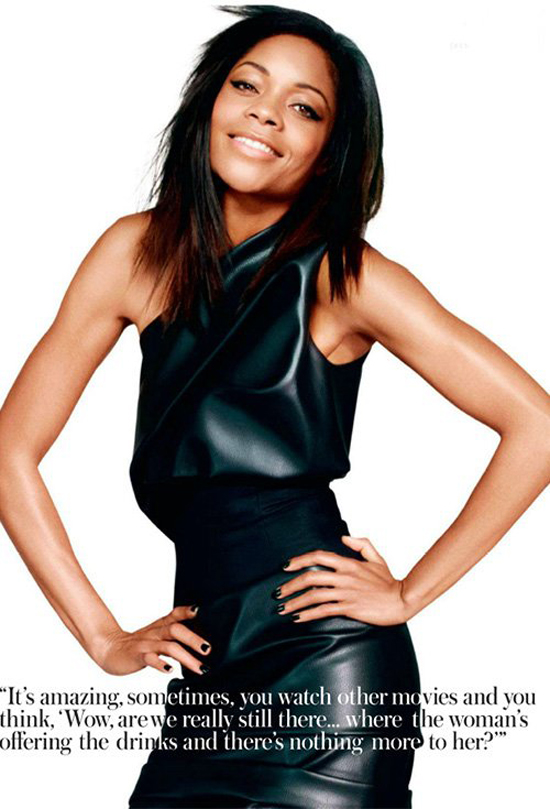 Photos courtesy of InStyle UK