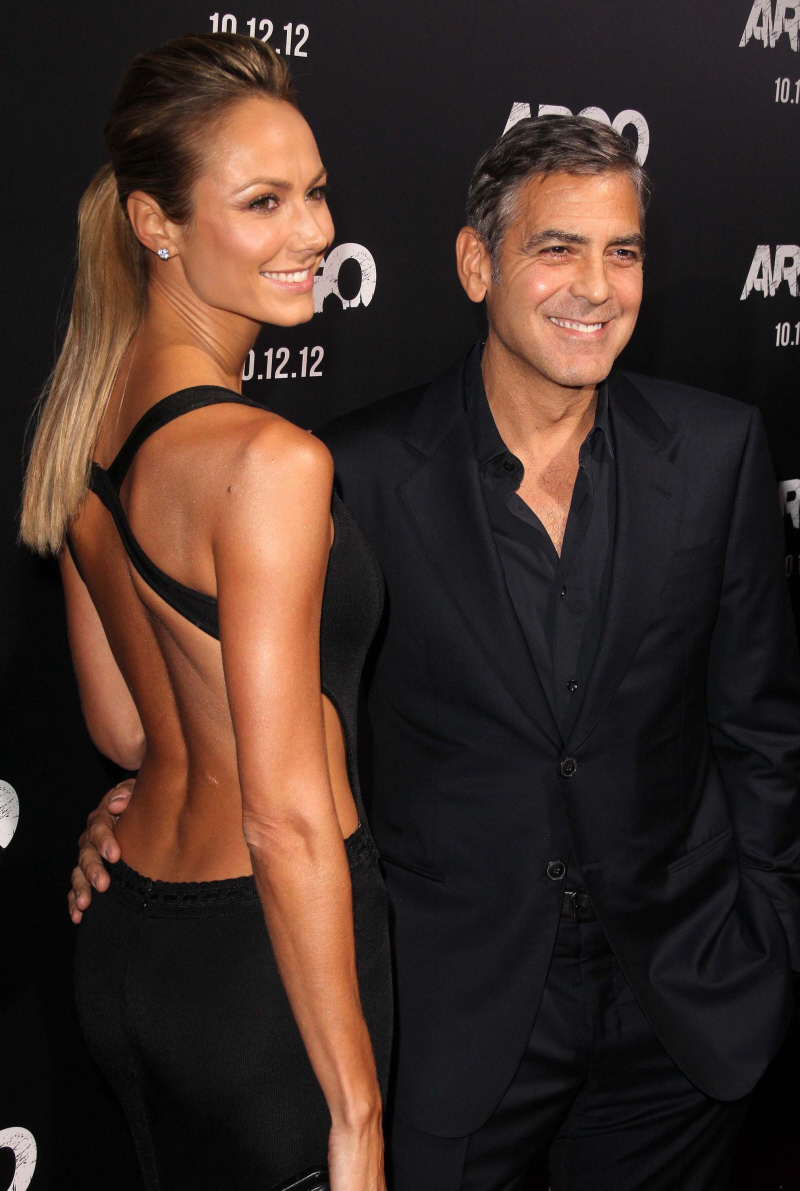 George Clooney and Stacy Keibler were in NYC for a few days. I don't know if they're still in the city or what, although Page Six did a piece about them yesterday. Apparently, George and Stacy made an appearance (together!) at the Chelsea club No. 8 on Tuesday night, after George went solo to a screening of Argo earlier in the evening. Basically, what I'm saying is that Cloons & Keibs are still together. Definitively. For now. What you have to remember, ladies and gents, is that Clooney generally keeps his "steady girls" around for anywhere between one to two years. Sarah Larson lasted more than a year and a half, and Elisabetta Canalis lasted a solid two years. So Stacy's got some time. She'll probably make it into March or April of next year, that's what I'm assuming at this point.
But just because Stacy's contract isn't up yet, that doesn't mean that the tabloids will stop with their "Let's See If Can Get George Clooney Married" campaign. The latest move comes via The Enquirer. And possibly Julia Roberts…?
Julia Roberts saved George Clooney's relationship with Stacy Keibler by knocking some sense into the perpetual playboy, say sources. Clooney got cold feet after he and Stacy celebrated their first anniversary as a couple – and that's when Julia Roberts rushed to the rescue.

"When Julia heard that George was about to end the relationship before it got too serious, she told him Stacy's a great girl, that he should latch on to her, and that he was too old to keep playing the field," revealed the insider.

George and Julia were recently together again in Bartlesville, Oklahoma, where George is producing 'August: Osage County' with an all-star cast including Julia.

When rumors began flying that George was about to dump Stacy, Julia gave him her pep talk, telling him that marriage and children are "more important than all the moves and Oscars," revealed an insider. "She even told George he should marry Stacy and start a family."

"George agreed that although he and Stacy had a rough spot, they could still make it work… but he still wasn't promising anything about getting married!"
[From The Enquirer, print edition]
Poor Bedhead – Julia Roberts is in her state right now, honking like a GD goose. I wish Julia would just stay out of it so that we can all collectively throw Agent Bedhead into Clooney's path. "Stacy who…?" he'll mutter as he writes out a list of all of things Bedhead is going to need as his newest girlfriend. 1. A team of stylists. 2. A new wardrobe. 3. Handcuffs and some rope. Yeah… Julia needs to mind her bidness. In all honesty, I can't even see Julia cosigning Stacy as a suitable partner for George. I can't even see Julia acknowledging that any man, anywhere, has any woman but JULIA (!!) in his life.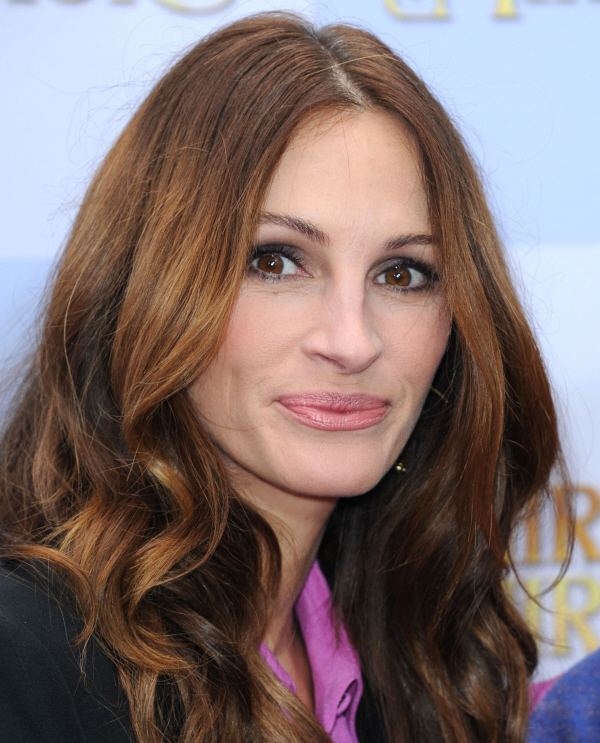 PS… Does anyone else think that Clooney is physically morphing into Hugh Hefner? Right?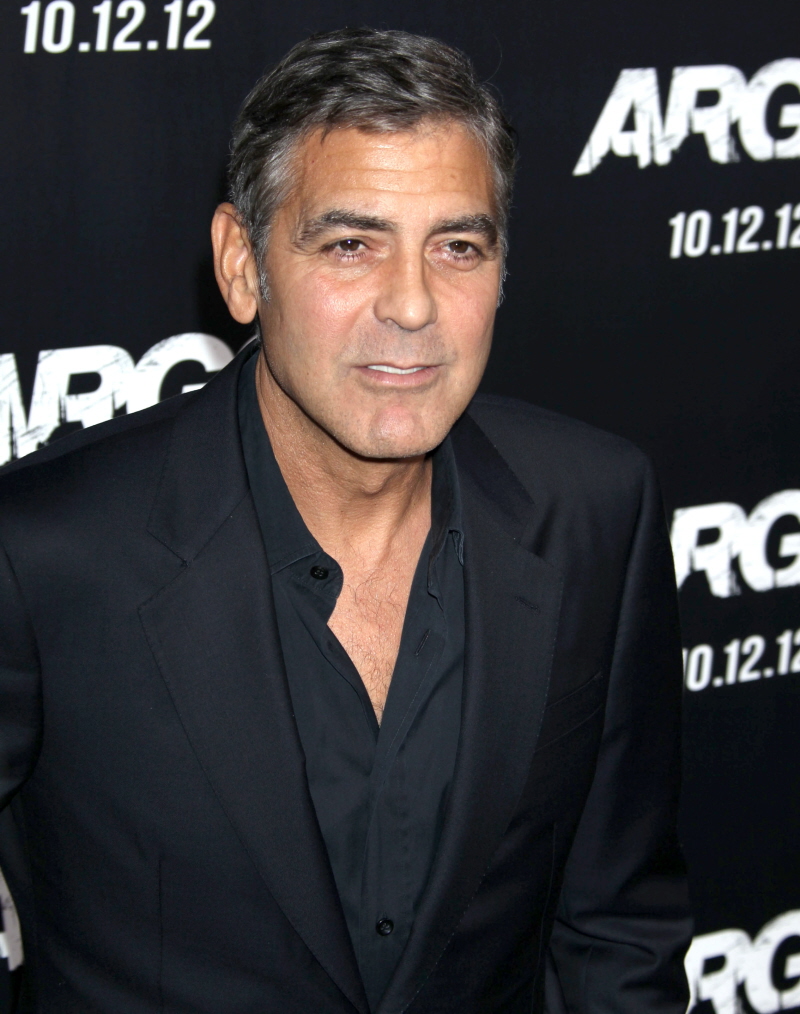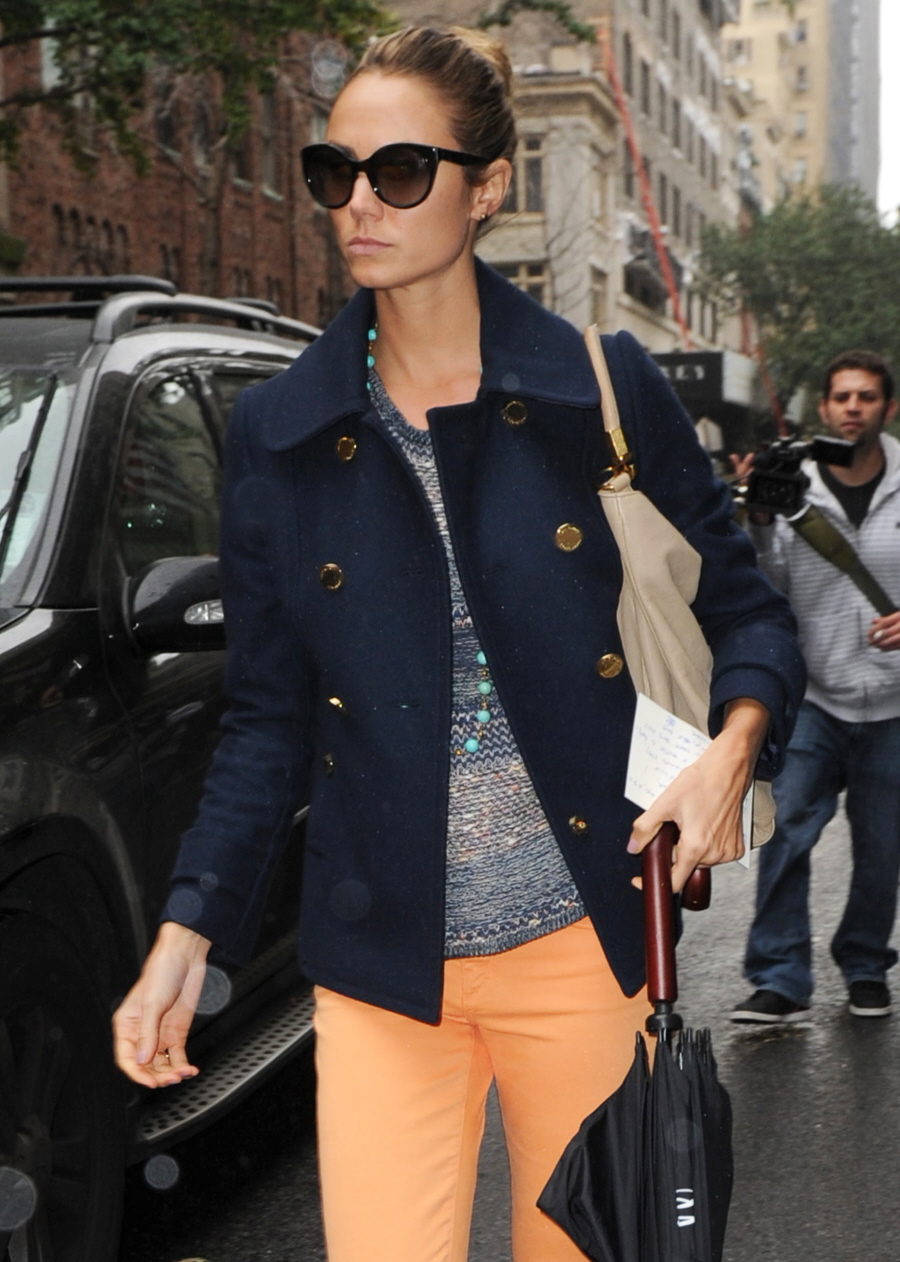 Photos courtesy of WENN, Fame/Flynet.