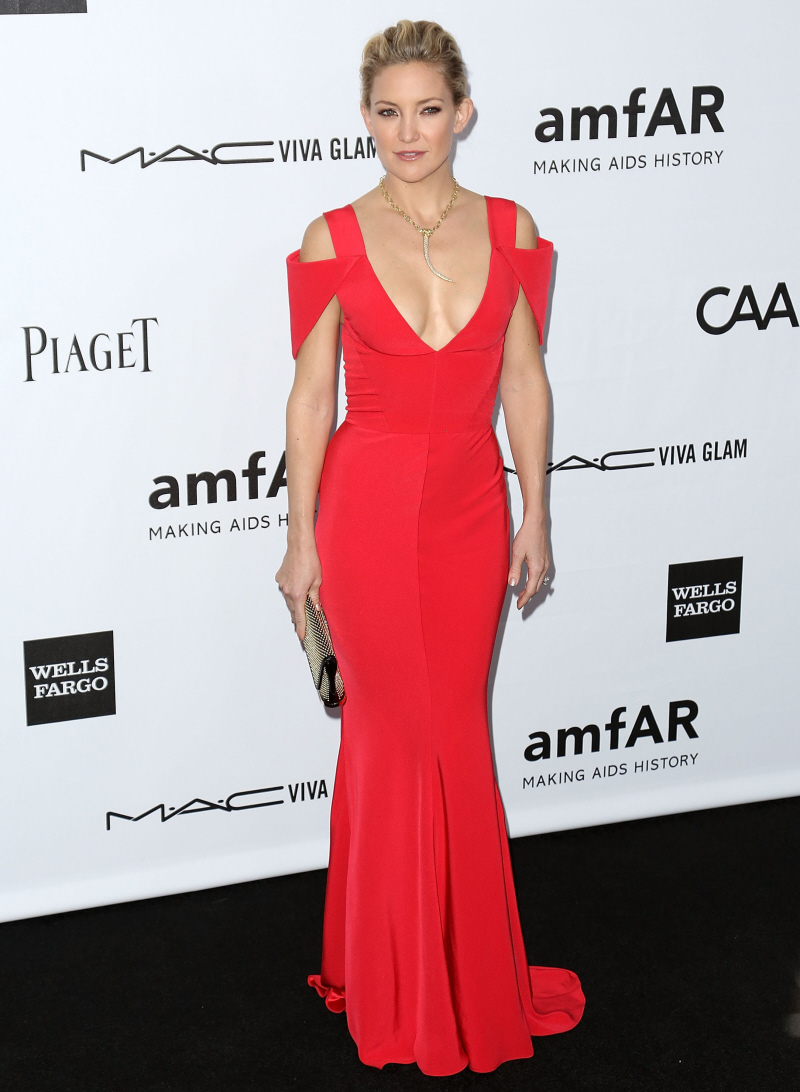 These are some photos from last night's amfAR "3rd Annual Inspiration Gala" in LA. You'd think with the word "gala" in the event's name, most of the women would show up in proper gowns. You would be wrong. Some women act like the words "red carpet" and "gala" and "black tie" are mysterious codes to decipher, in which the answer is evidently "sack dresses" or "sack jumpsuits" or "dated blouses from The Limited circa 1997." Believe it or not, Kate Hudson was one of the few ladies who actually got it right, at least as far as "looking appropriate for the occasion." Kate's dress is Prabal Gurung Resort 2013. Her body looks amazing, the color is pretty on her, and she looks good in general, even though this dress isn't my favorite thing. HATE the necklace.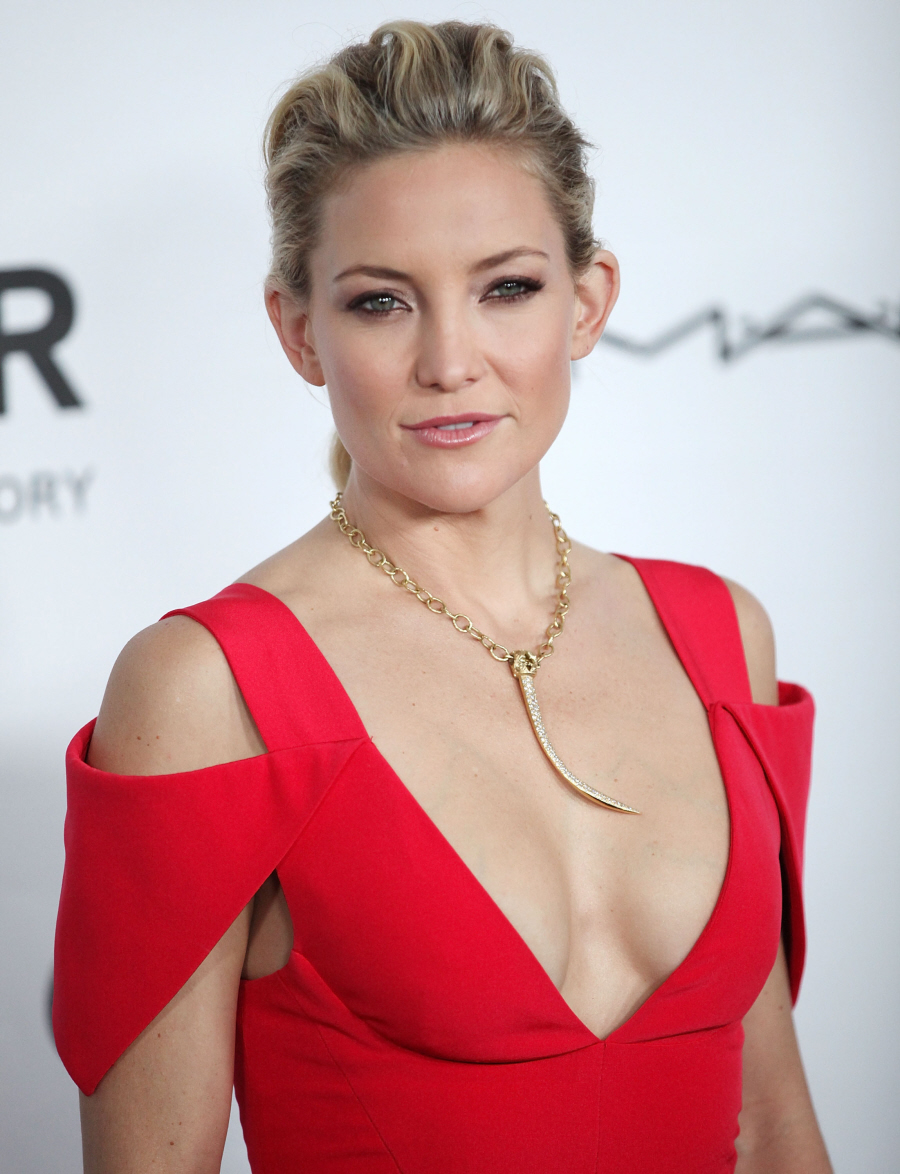 Here's Chelsea Handler in her "gala best". Worst Gala Outfit EVER. Chelsea was the "host" of the evening too.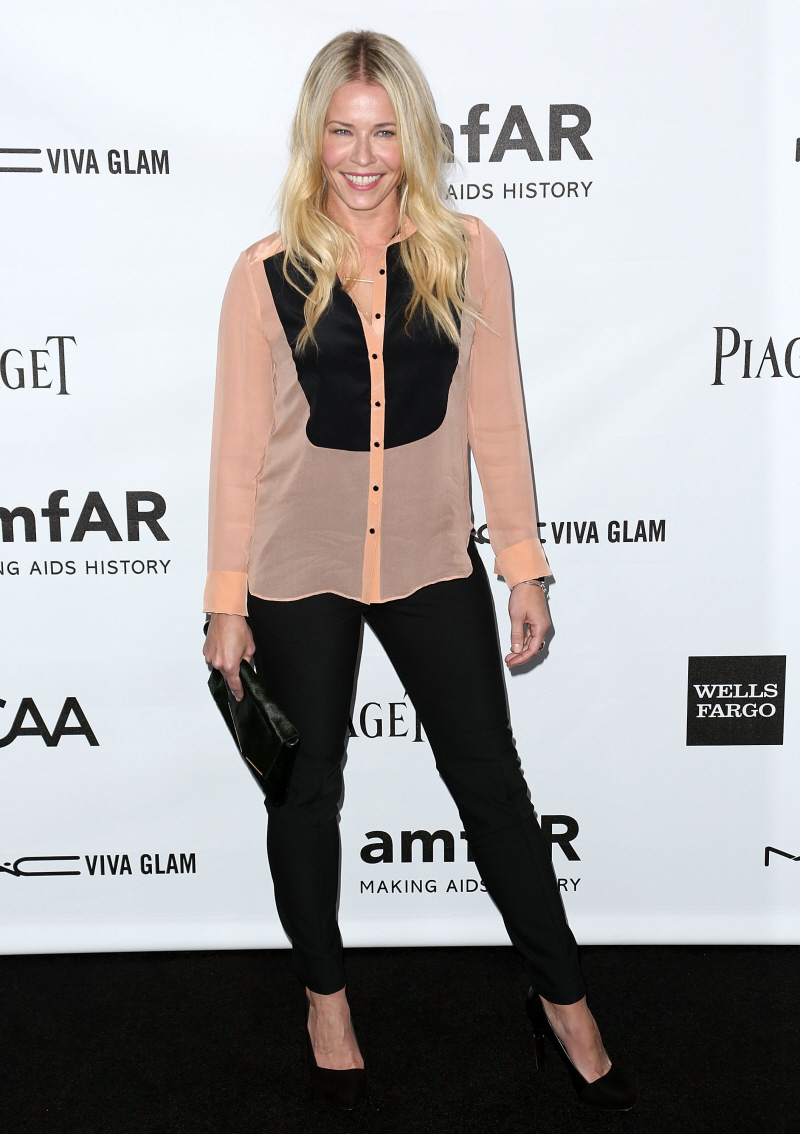 Rumer Willis in… God, I don't even know. Does Rumer know how to style herself? Does she have a stylist who hates her? Because this is just a total mess. The shiny nose ring, the ombre hair, the fug dress… it's a total disaster.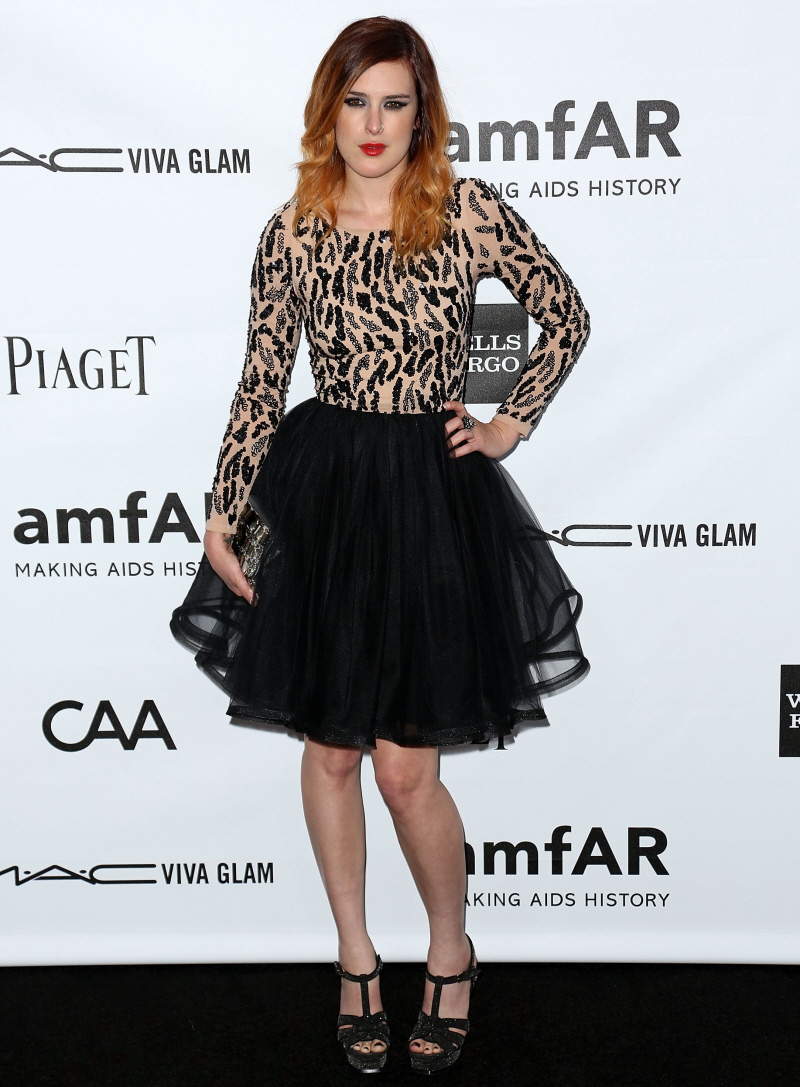 I thought Octavia Spencer looked the best out of everyone. Her dress is pretty and appropriate, and she looks beautiful.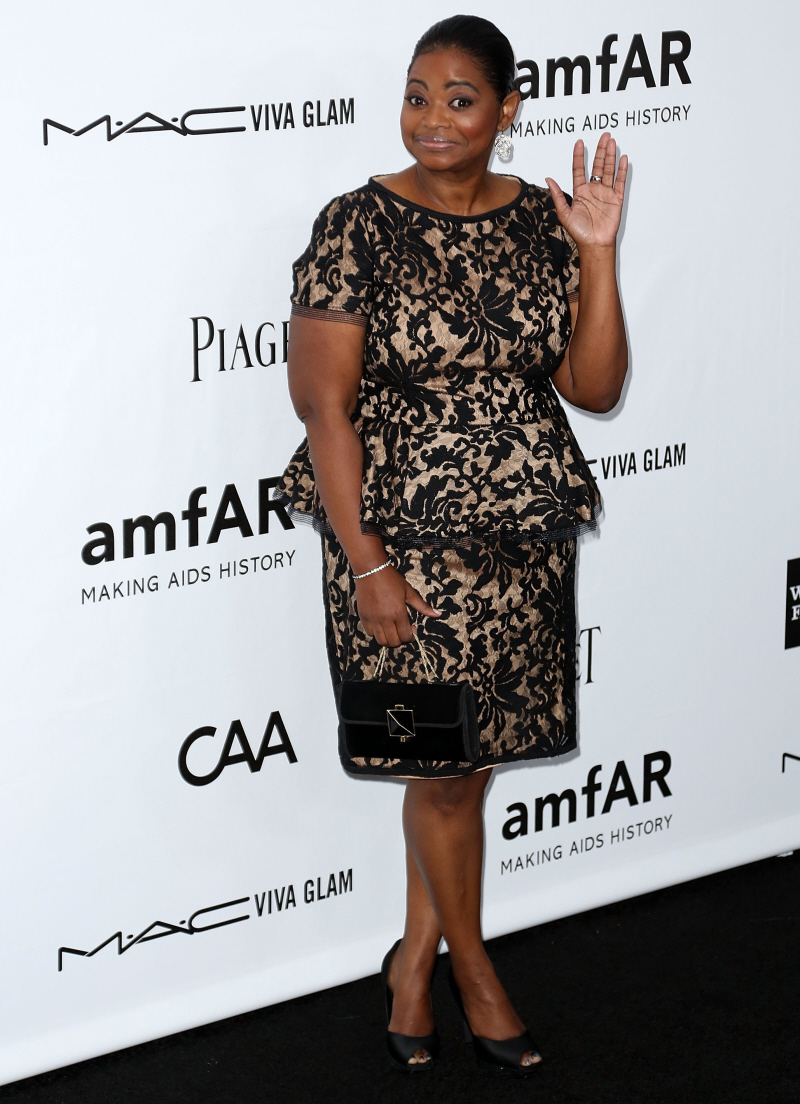 Sarah Jessica Parker in a sack-y jumpsuit and a fitted blazer. I don't think the jumpsuit is as "special" as SJP thinks it is, but I do kind of like the blazer. Is this gala-wear?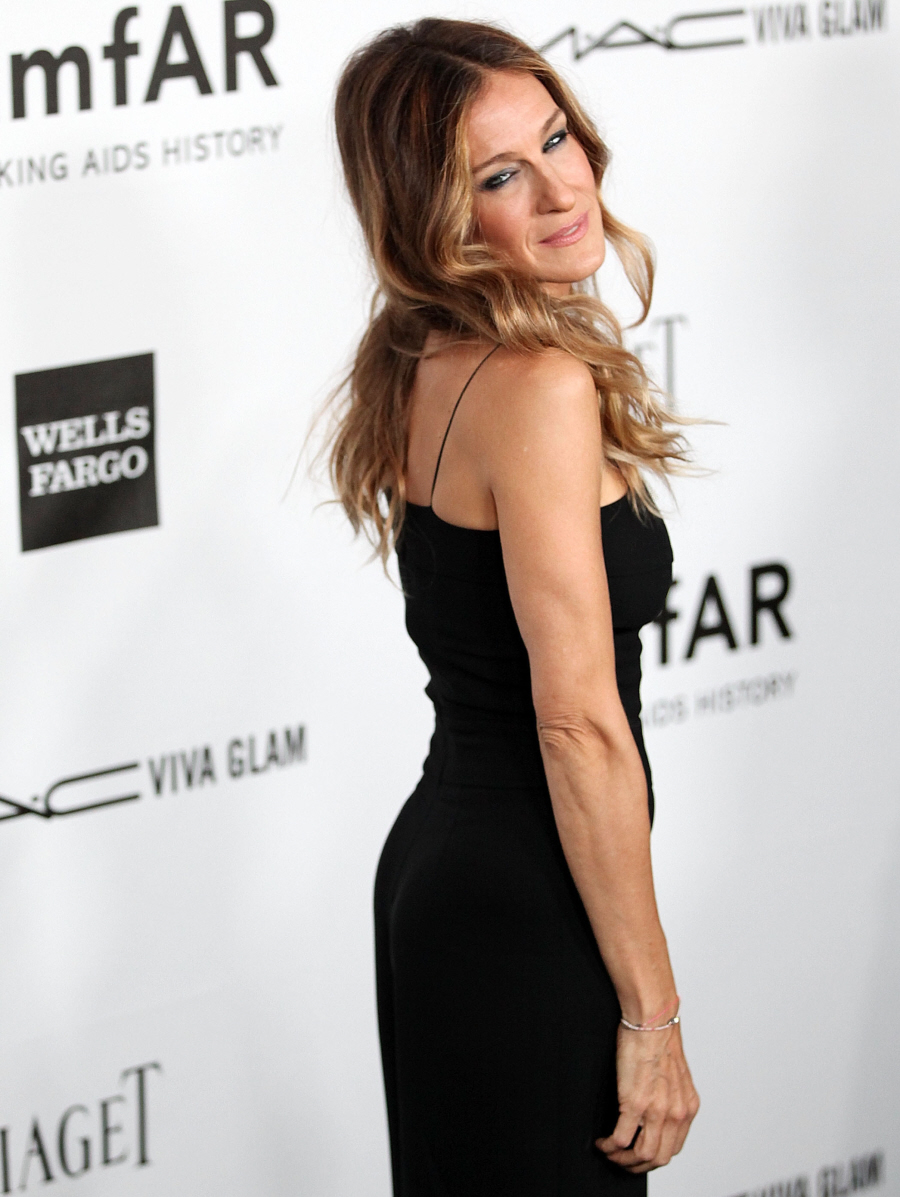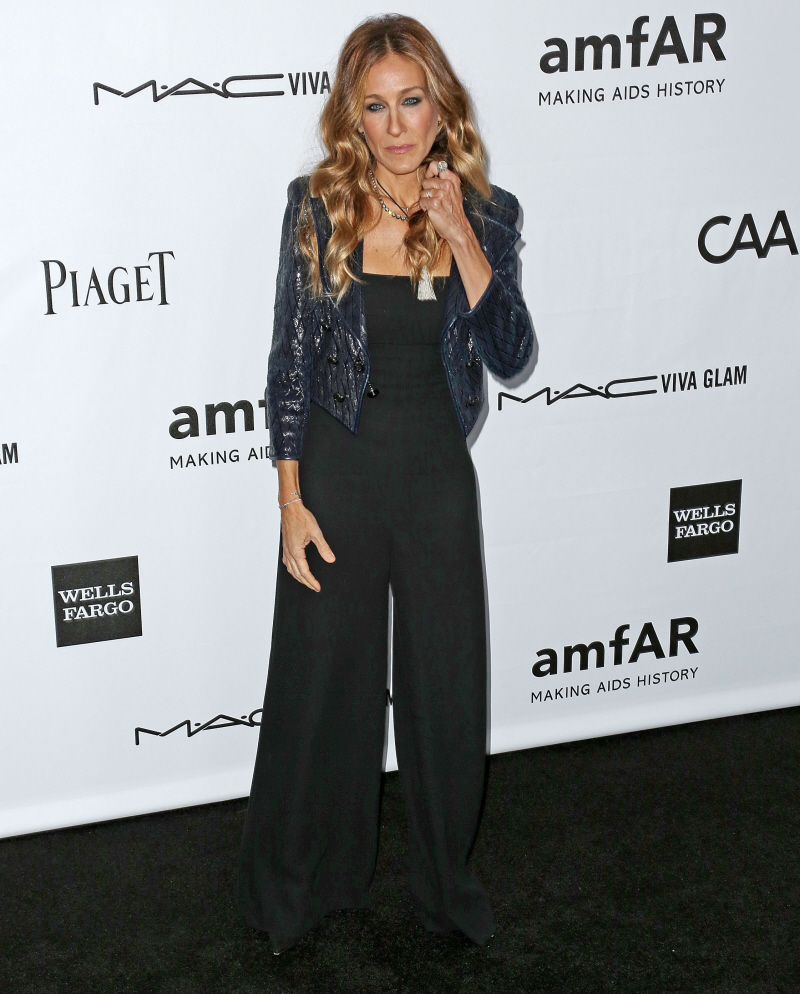 Photos courtesy of WENN.