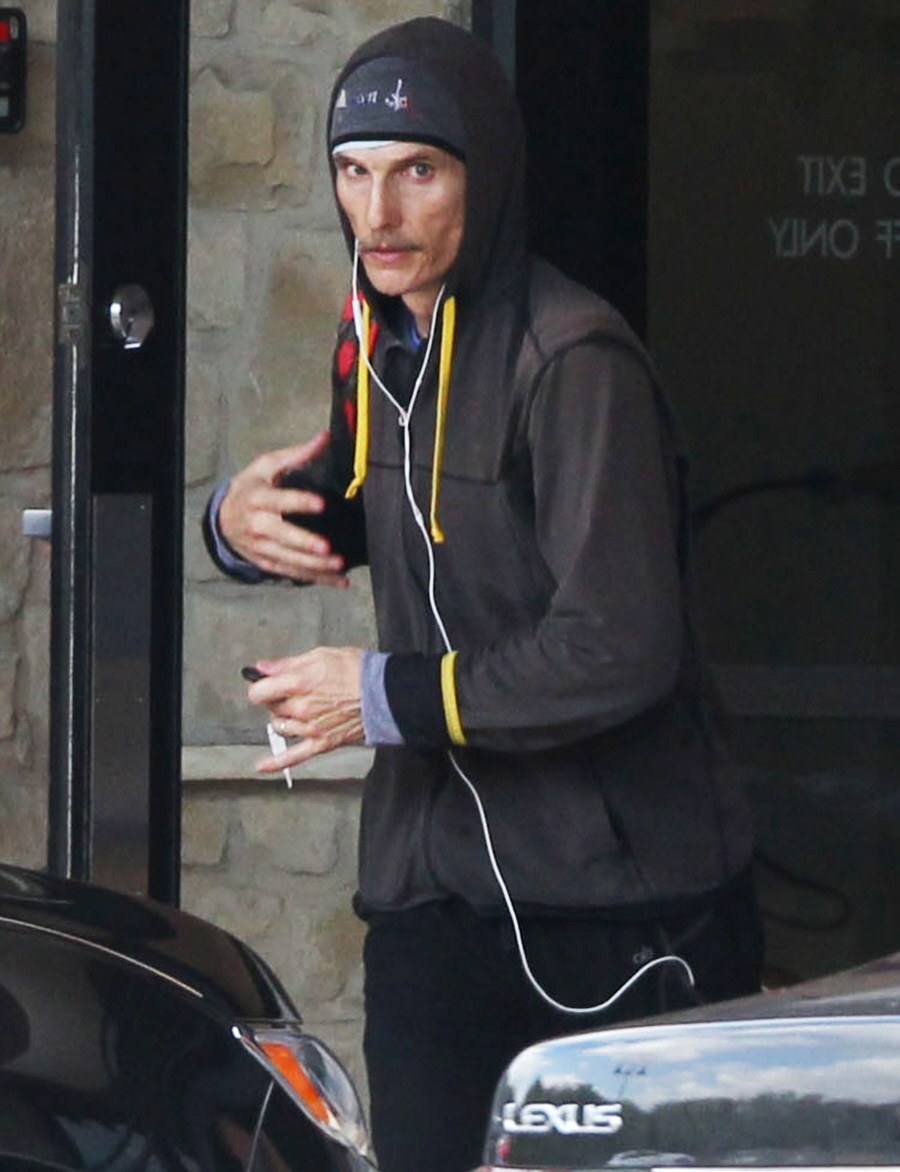 These are photos of Matthew McConaughey from this past weekend, and from the weekend before, all of the photos from Austin, TX. People keep covering photos of MM and asking, in faux-concerned voices, "OMG, what's wrong with him?" And we've tried not to cover the photos at all. Because I think it's really unfair to MM, oddly enough. He's been losing weight steadily and dramatically for the past few months because he's going to be playing a man dying of AIDS in The Dallas Buyer's Club. He's doing a dramatic physical transformation for a movie role. Stop concern-trolling him and acting like he's sick! It's for a movie.
He's half the man he used to be. Matthew McConaughey looked like a skeletal shadow of himself jogging outside a gym in Austin, Tex. on Friday. In several layers of workout clothes, the actor, 42, looked alarmingly gaunt and haggard — even more than than he did just five days earlier on a stroll with his mother, Mary.

As previously reported, the usually muscular star's body transformation is all for an important new film role in The Dallas Buyer's Club, which tells the real-life story of Ron Woodruff, a drug addict in 1980s-era Texas who contracts HIV, and became one of the first AIDS activitists.

"I'm playing a guy who was sick and would have loved to have been healthier but wasn't. For me, it's more of a mental thing than a physical thing," McConaughey told Us in August of playing Woodruff, who launched one of the first-ever AIDS support groups.
Eating "small amounts" of high-protein, low-carb food, the star told Us "I'll get down to the weight I need to get to. I'm on my way, and it's what I need to do for the job."

Still, despite the star's commitment to his craft — he's lost about 30 pounds — a recent online poll at Us Weekly suggested that most fans think he's gone too far: With 90 percent of nearly 18,000 votes expressing concern for McConaughey.
Stop doing polling on MM's weight loss! That's my take. Does he look unhealthy? Of course he does. Does he look like he's dying? He's SUPPOSED to look that way. Matthew is probably going to get an Oscar nomination (if not an actual award) for this role and for this physical transformation. And I feel fairly certain that when the film is over, he'll gain the weight back.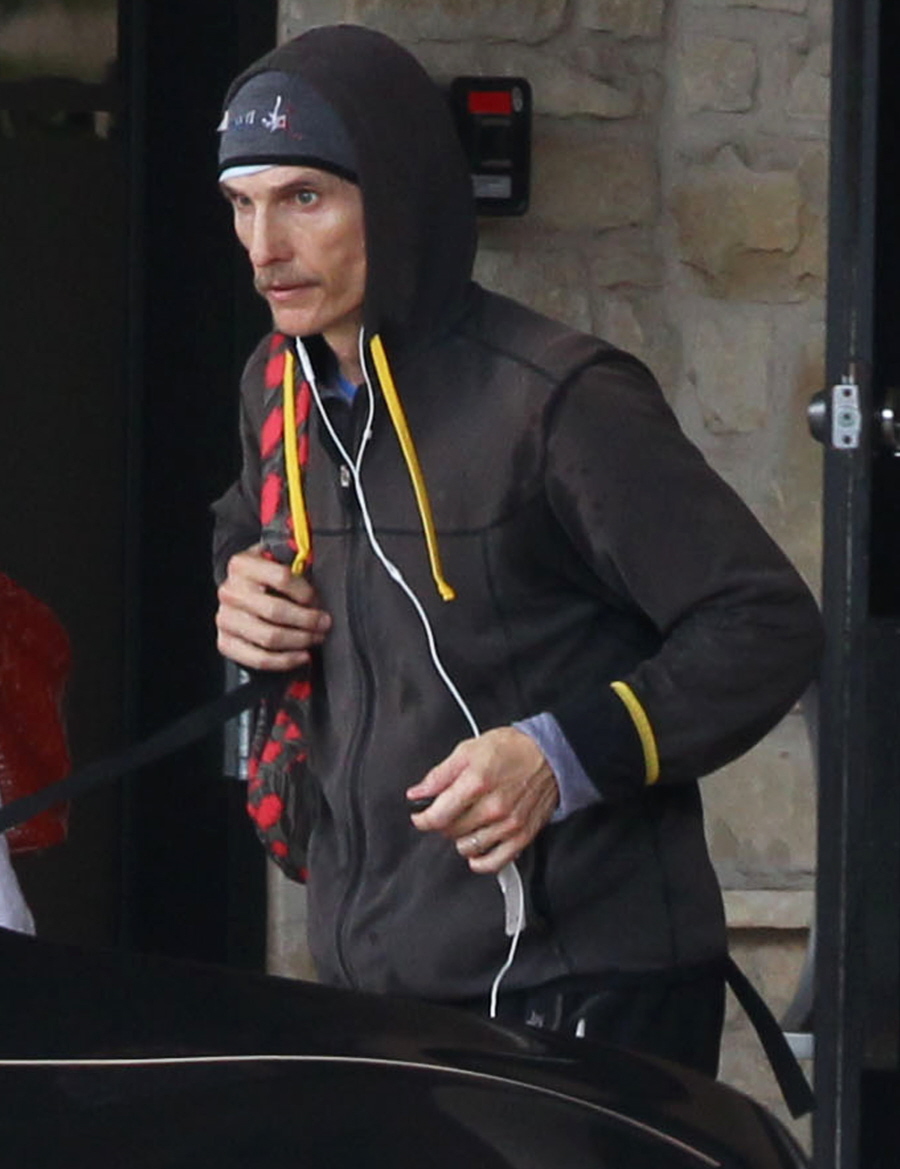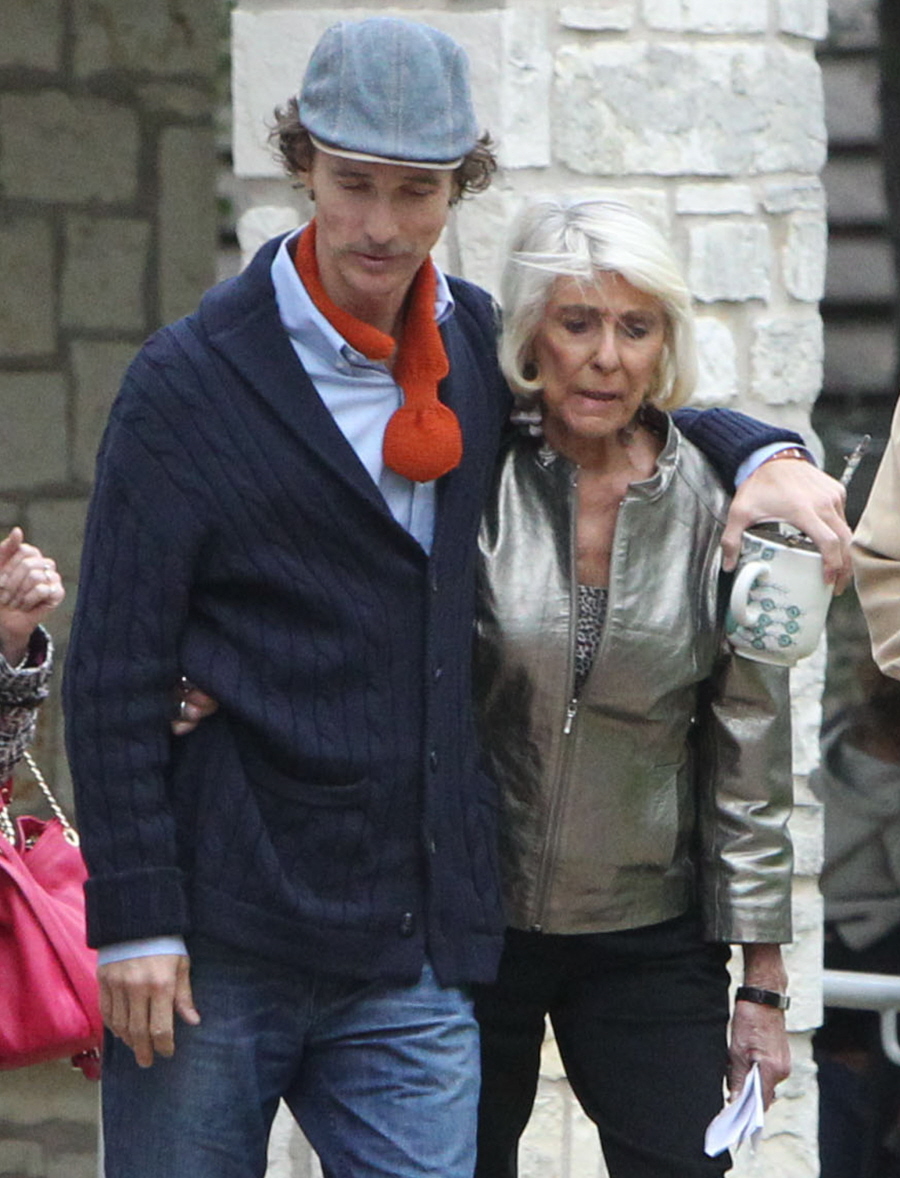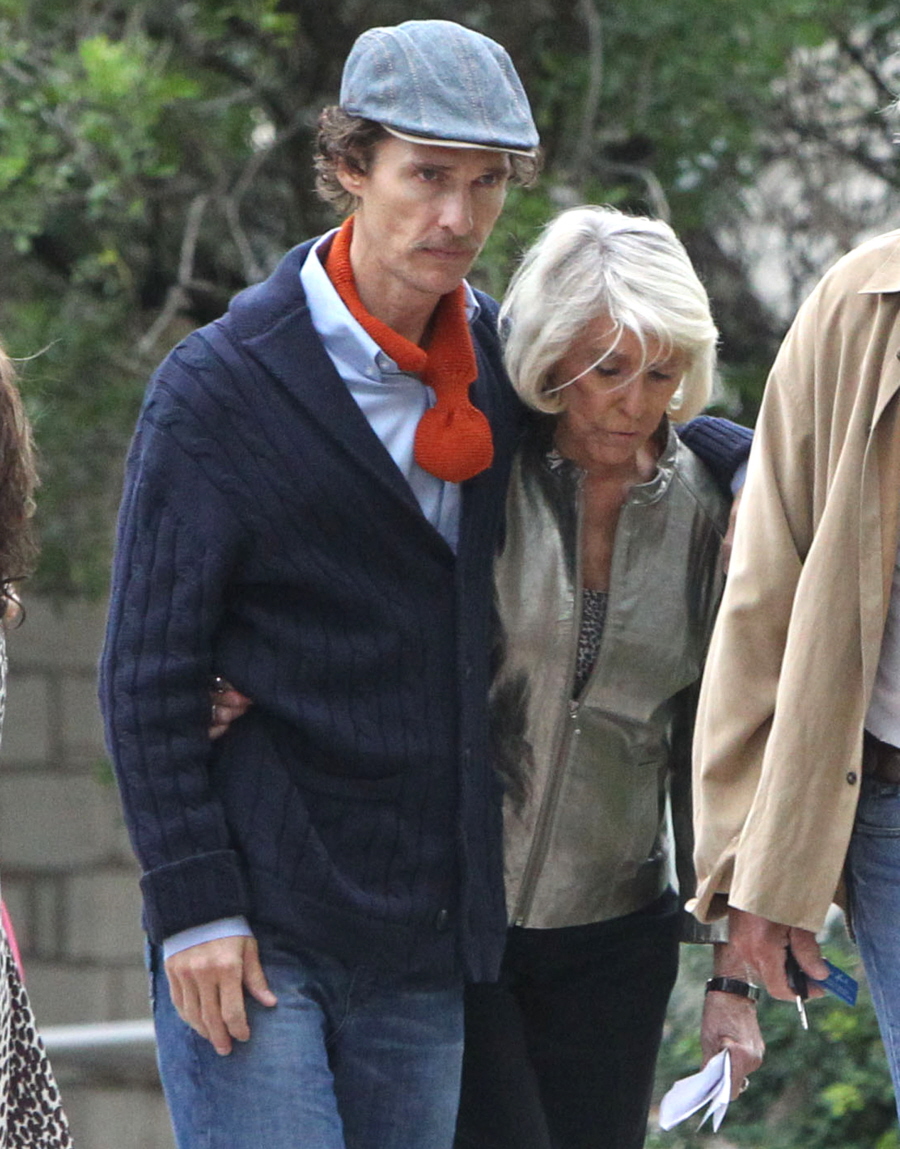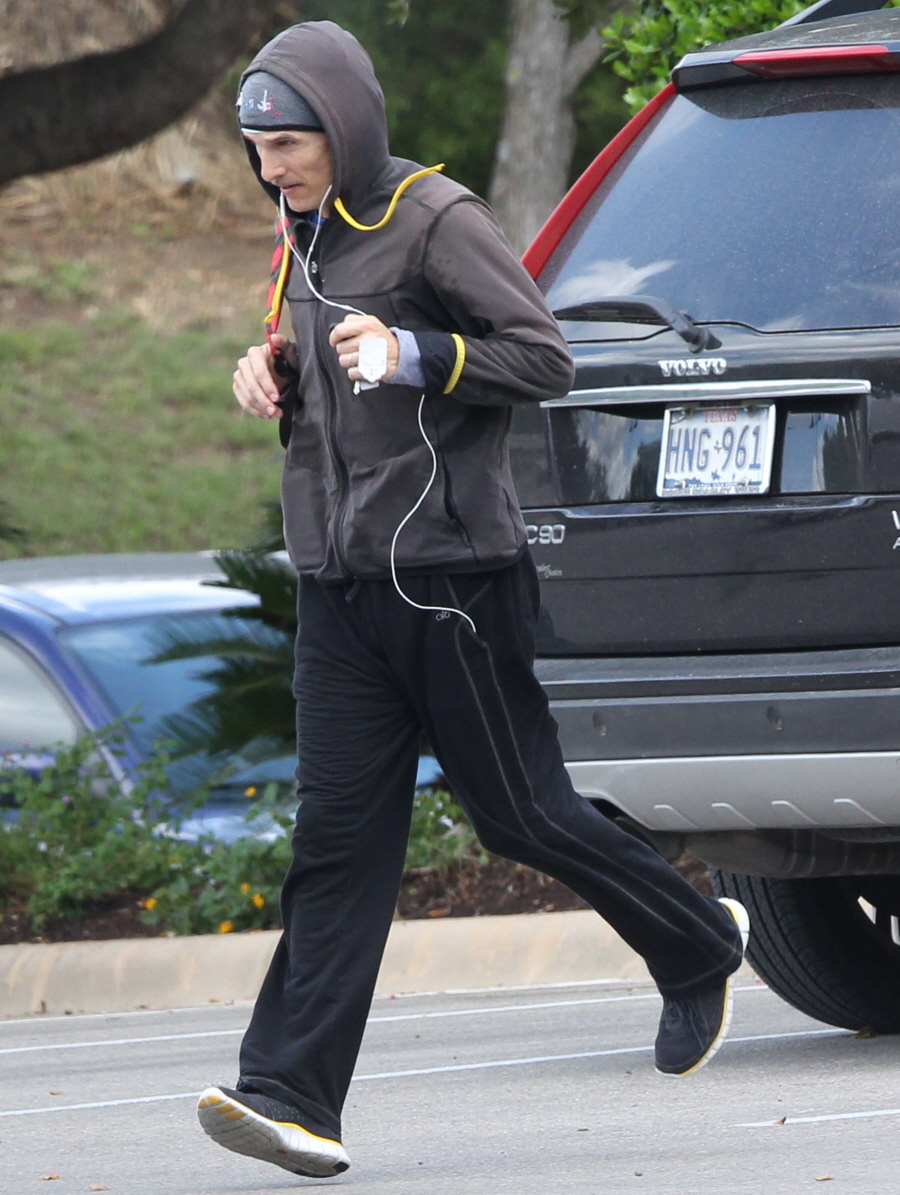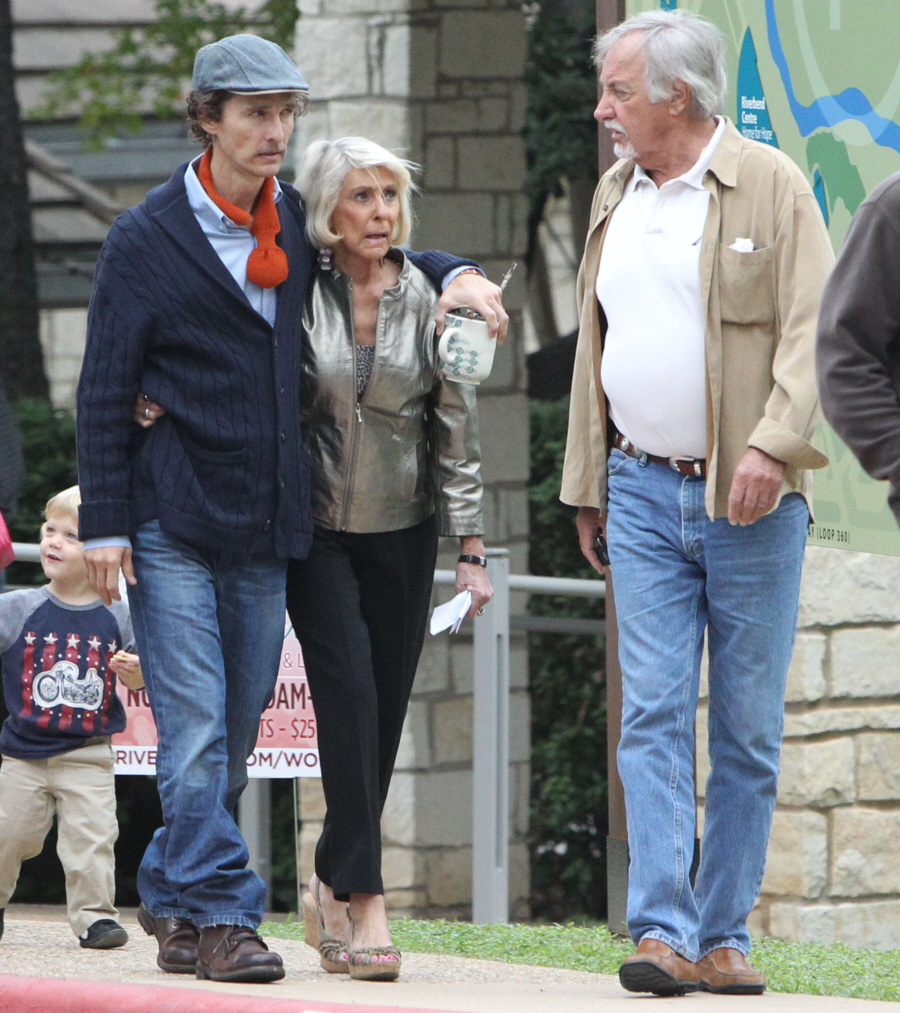 Photos courtesy of Fame/Flynet.