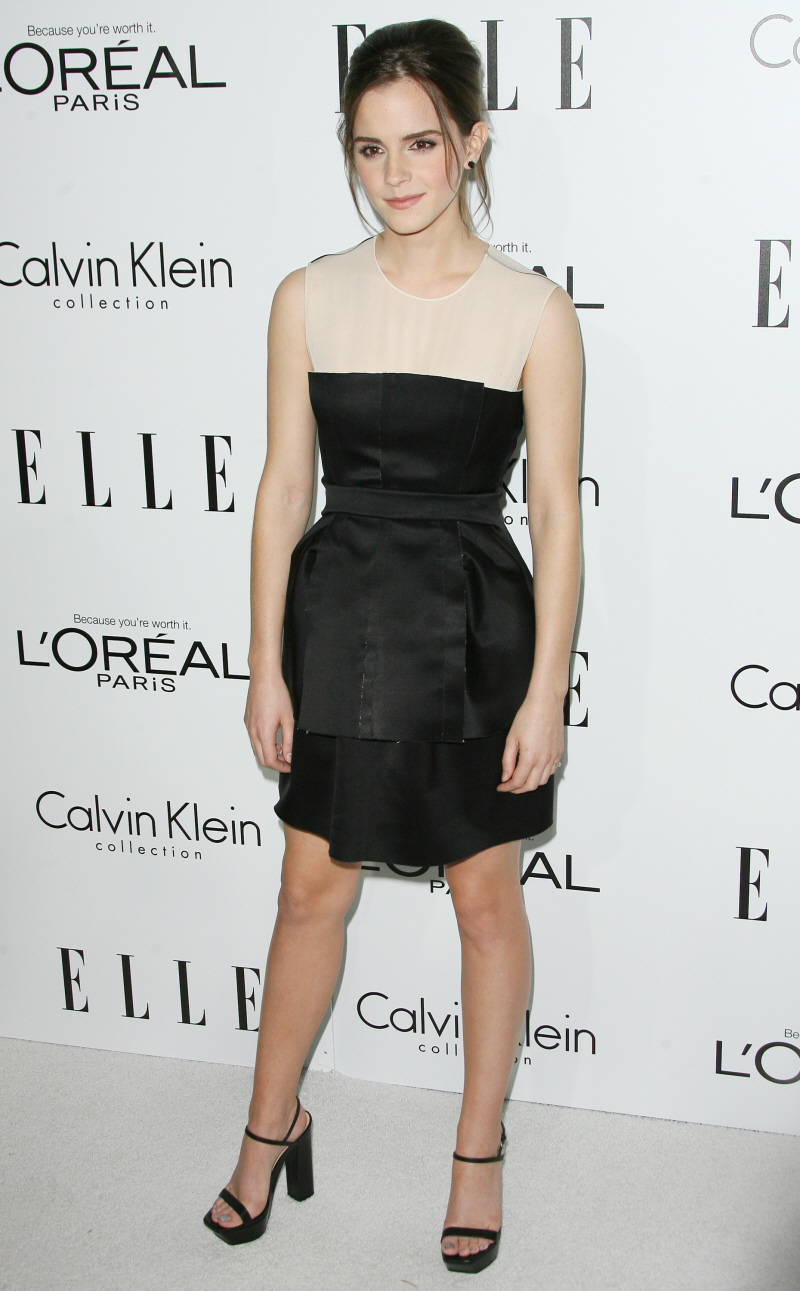 These are more photos from the ELLE magazine 19th Annual Women In Hollywood Celebration held at the Four Seasons Hotel in Beverly Hills last night. Emma Watson was one of the big "gets" at the event, and she was awarded the "Calvin Klein Collection Emerging Star Spotlight Award" for her work on The Perks of Being A Wallflower, and her upcoming movies. Emma wore Calvin Klein for the event… I don't hate it. It's appropriate on her, it looks fine. It's not super-exciting or anything, but it's a solid look. I will say this – her hair looks good and her makeup looks GREAT.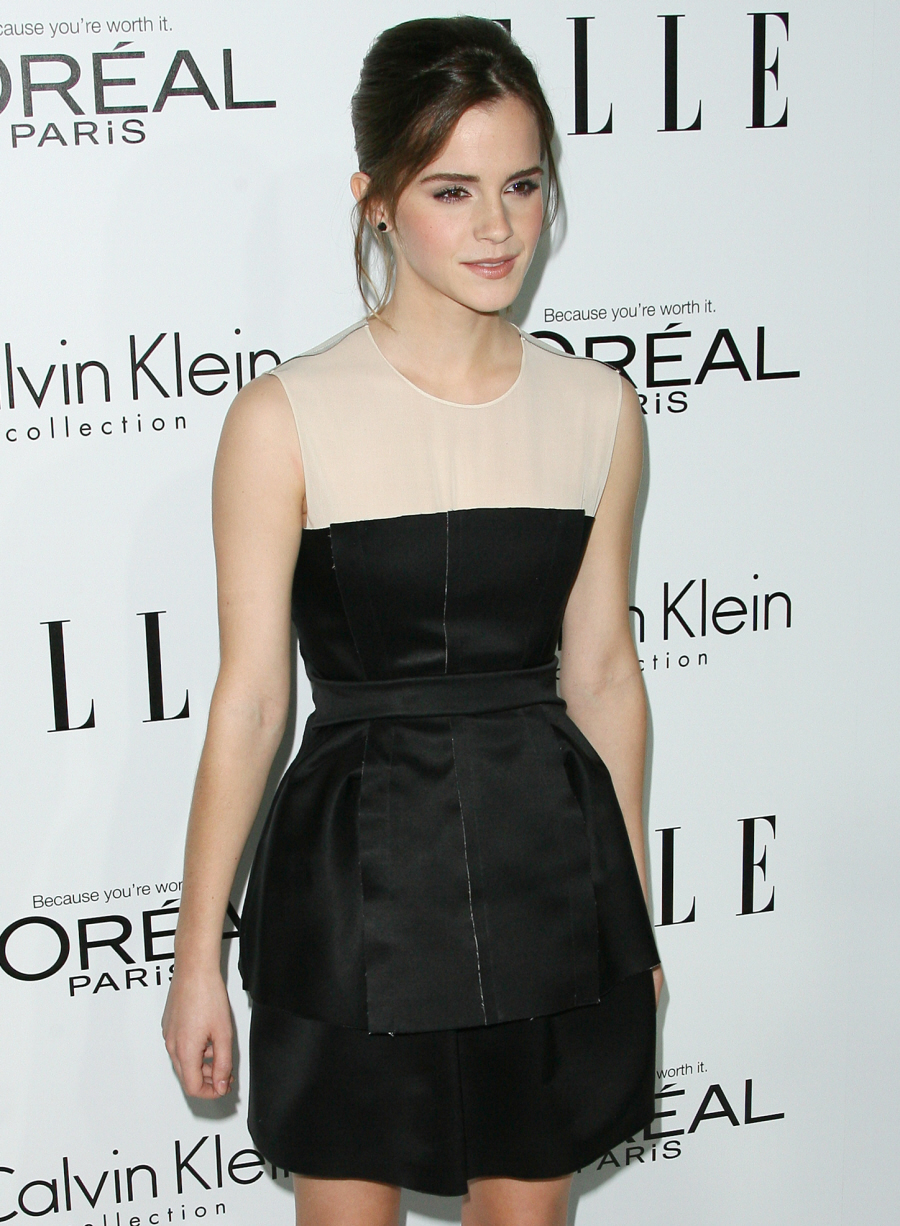 I don't know what designer Uma Thurman is wearing – I suspect it's Calvin Klein as well. This is one of Uma's first red carpets since giving birth to a baby girl a few months ago. Incidentally, we still don't know the name of the baby. I think Uma looks really good here – I would have liked to see her hair up, but overall, she looks great.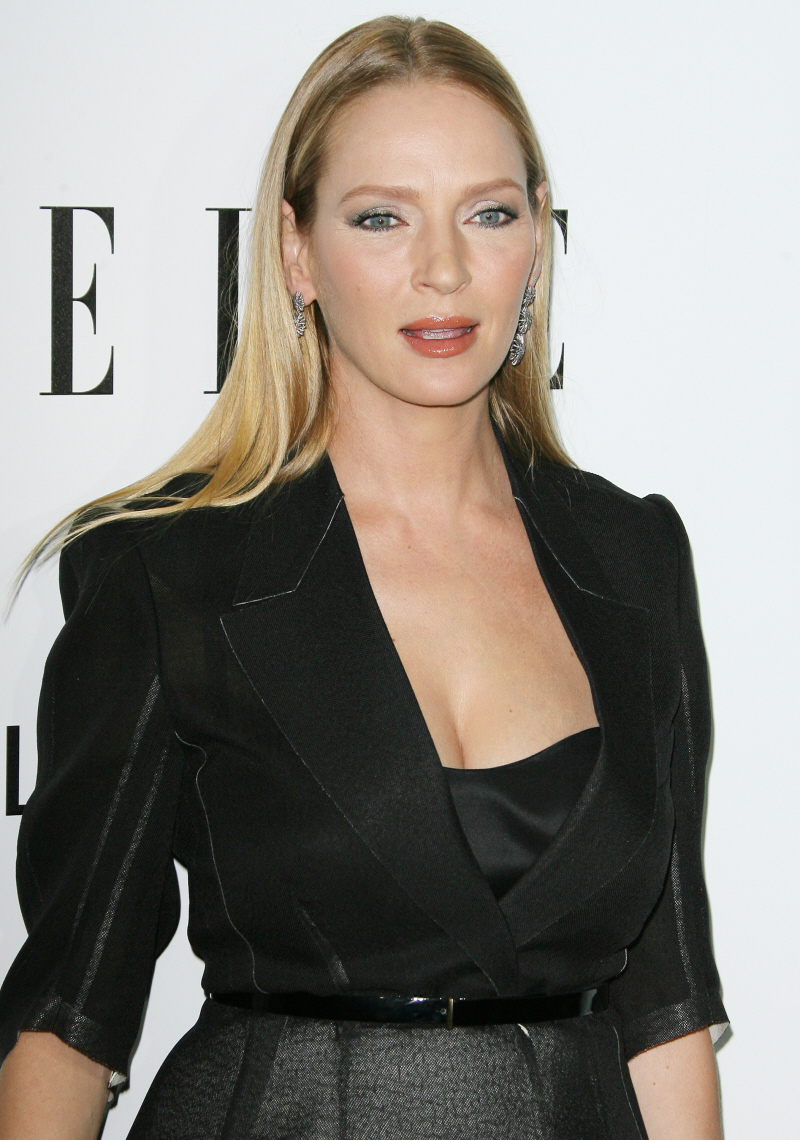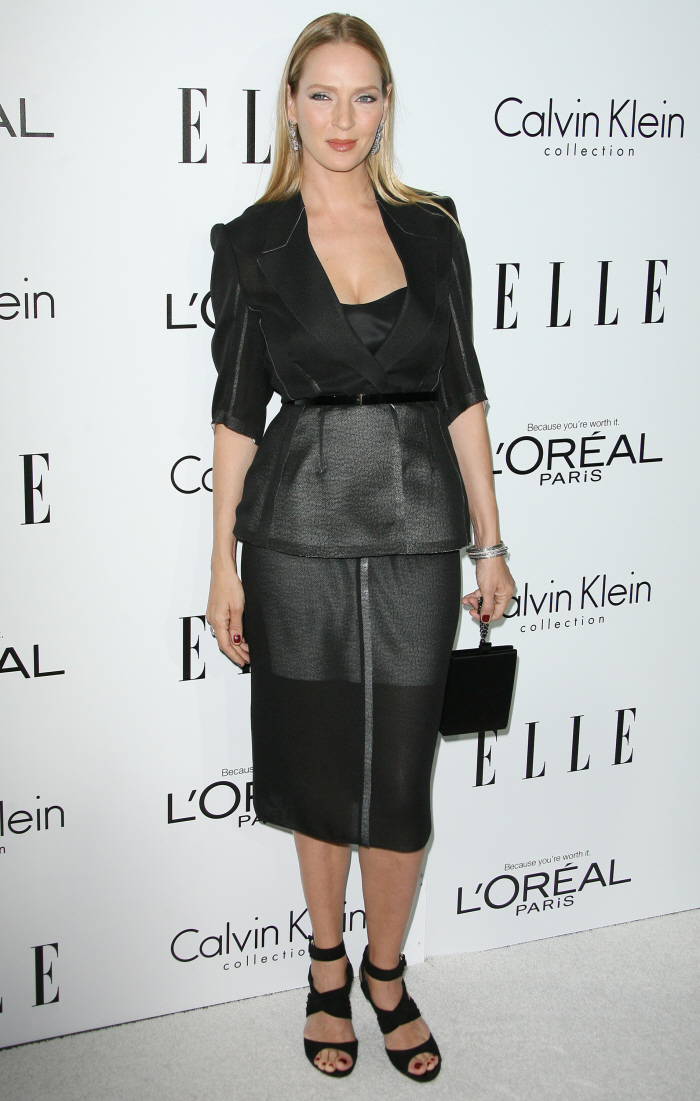 Viola Davis in Calvin Klein… gorgeous. I love when she wears white. It's a great look for her. I love the pop with the blue shoes too!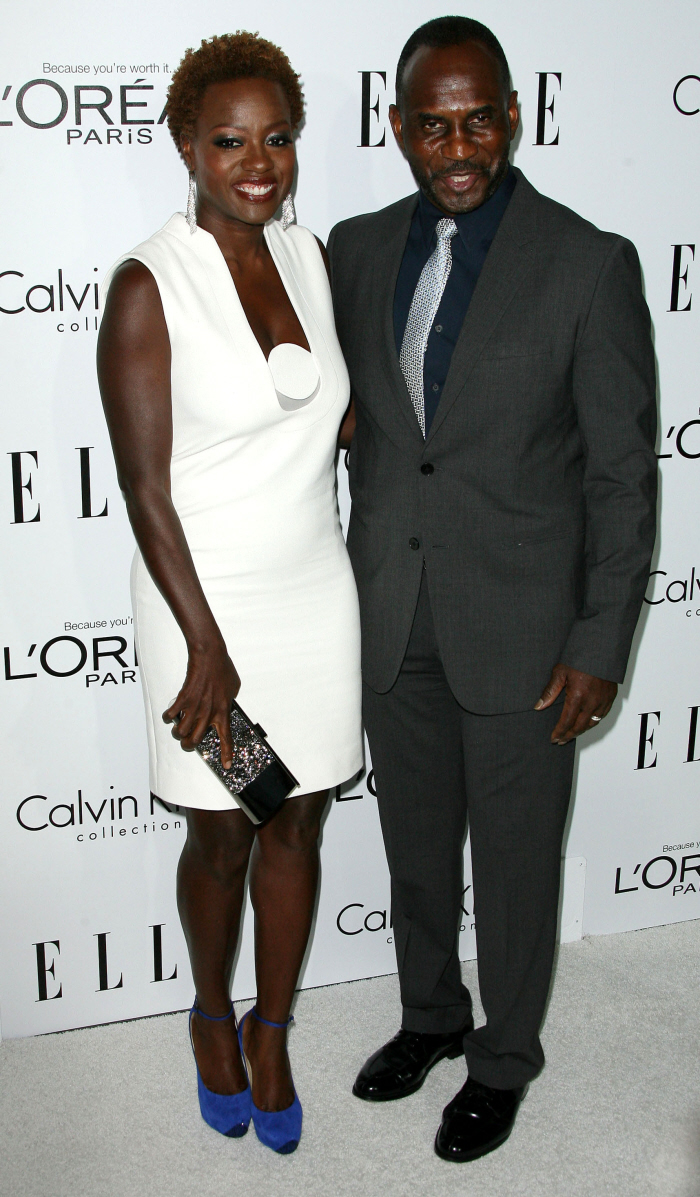 Julianne Hough was one of my worst dressed of the event. Look at this mess! Unflattering dress, way too much makeup, and milkmaid hair. Awful. I'm so tired of Julianne trying to be a "thing" too. It's over, Julianne. No one is buying it.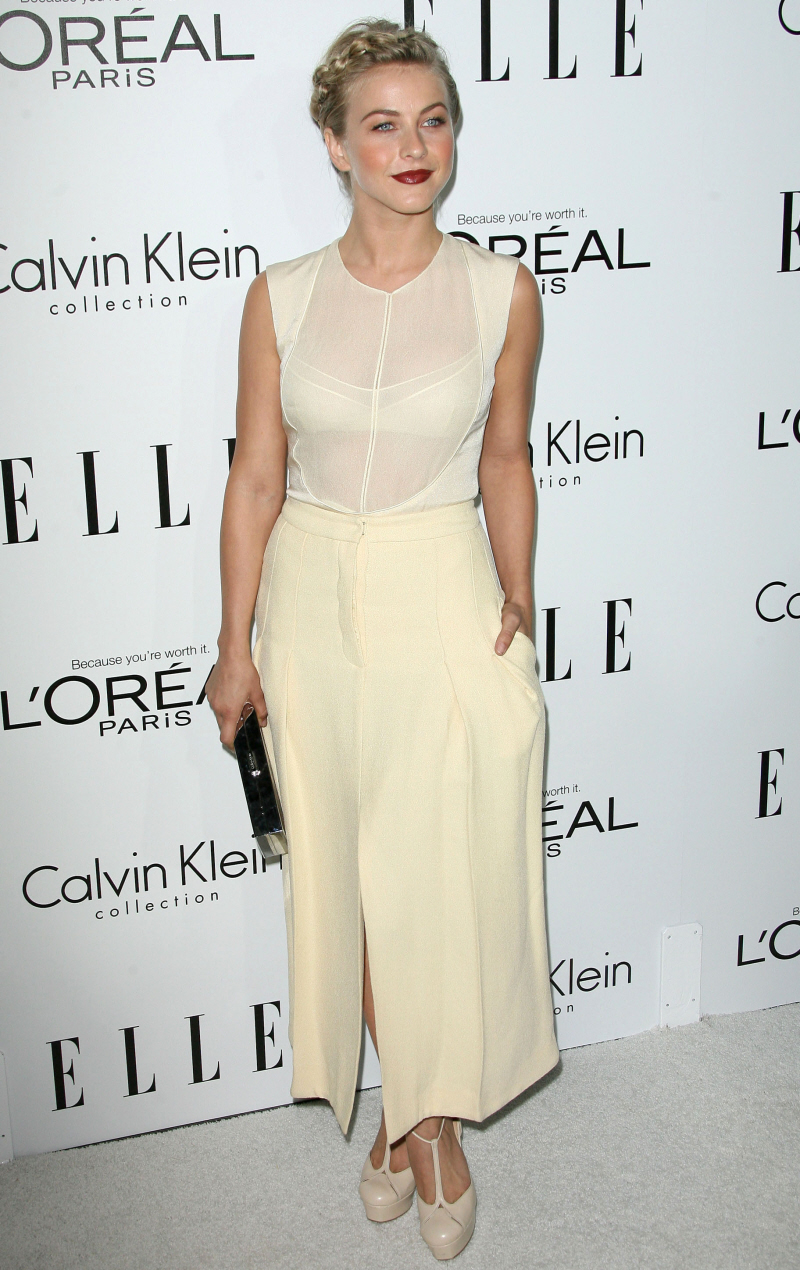 Photos courtesy of WENN.