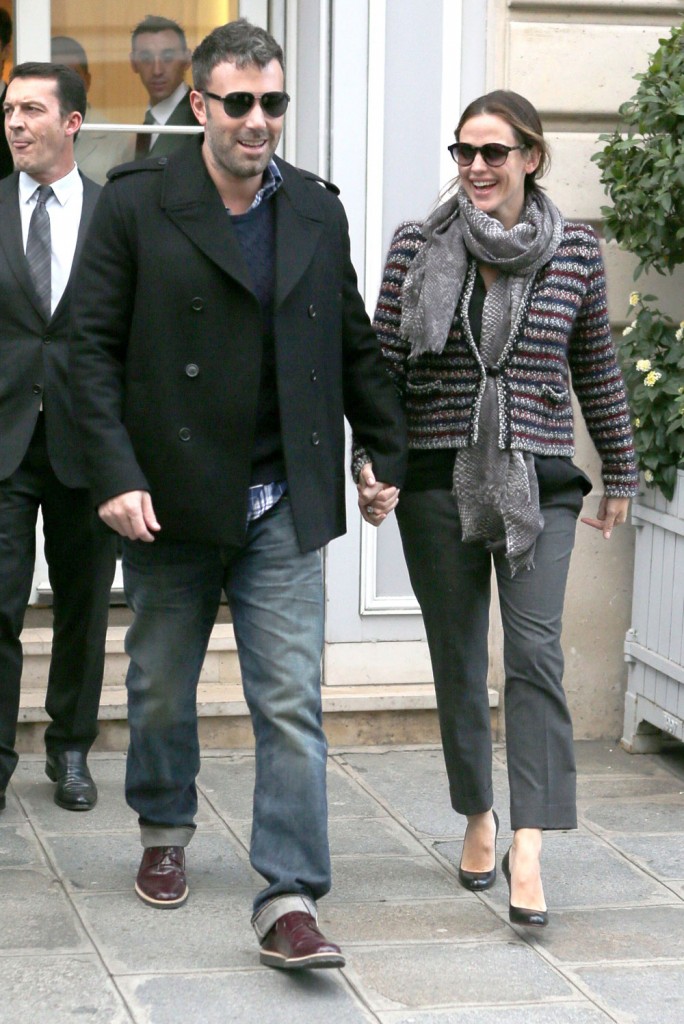 Ben Affleck and Jennifer Garner were in Paris yesterday for the French premiere of Argo. (Only one of our agencies had those premiere photos and they were exclusive so we can't use them, but the two of them were there. They did pose together inside the venue, but not outside.) In case you're wondering how these two roll, The Daily Mail has photos of them getting into a private jet on Sunday. They left the kids at home to take this quick romantic jaunt together.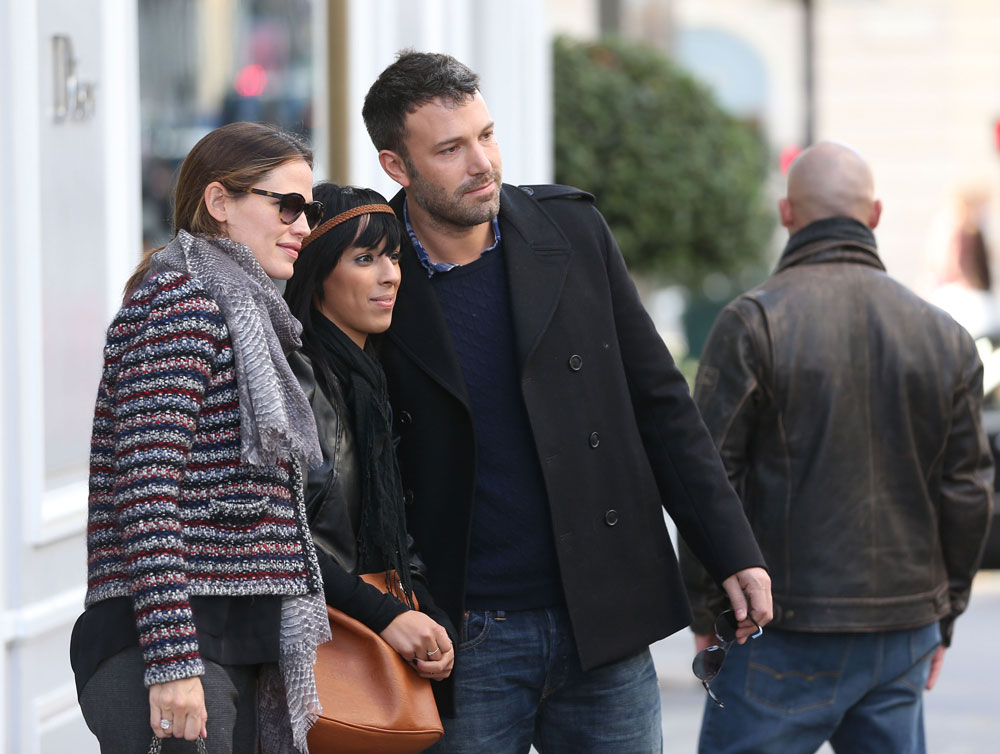 Yesterday these two were seen out shopping at exclusive boutiques like Chanel. They're very much a show of togetherness despite their unwillingness to pose together on a red carpet. Look at how much Garner steps up her style when she's in Europe supporting her husband. She's wearing Louboutin pumps, smart tailored trousers, and a stylish fuzzy striped cardigan with a jaunty scarf. I would love to have that sweater! This was a well planned look, and she's game for this outing with her husband. They even posed with fans.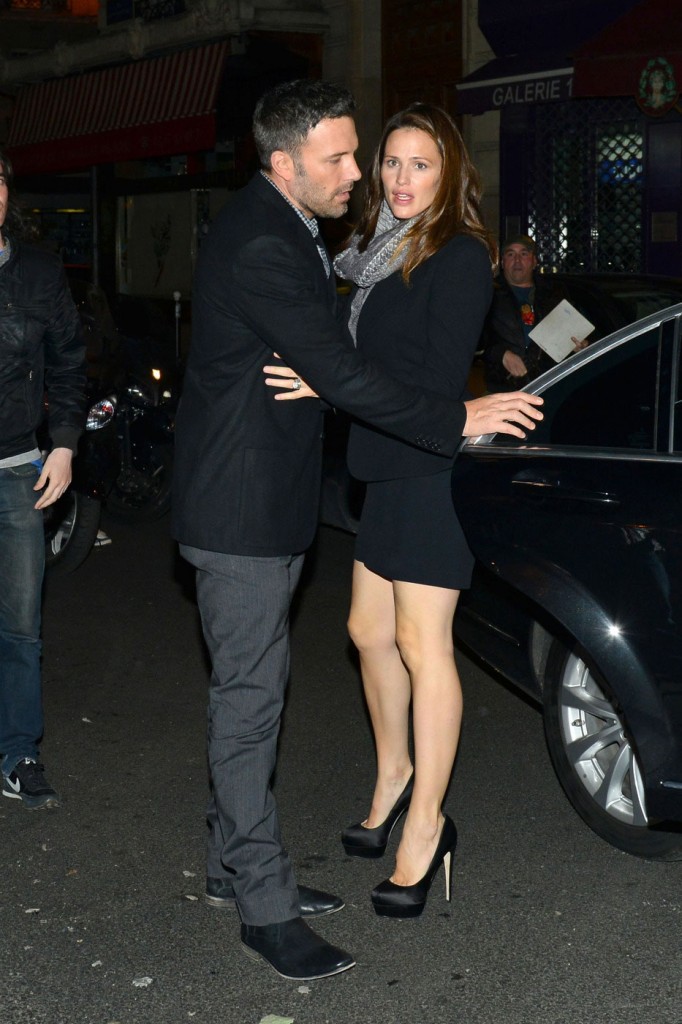 Later, Ben took his wife out to a restaurant called La Fontaine de Mars. She's wearing platform pumps, a very sexy black miniskirt paired with a blazer and another gray scarf. This woman is stunning when she puts forth a little effort. In this close up shot below, I get the impression that she's had a little Botox too, but it's perfect. Give me what she's having.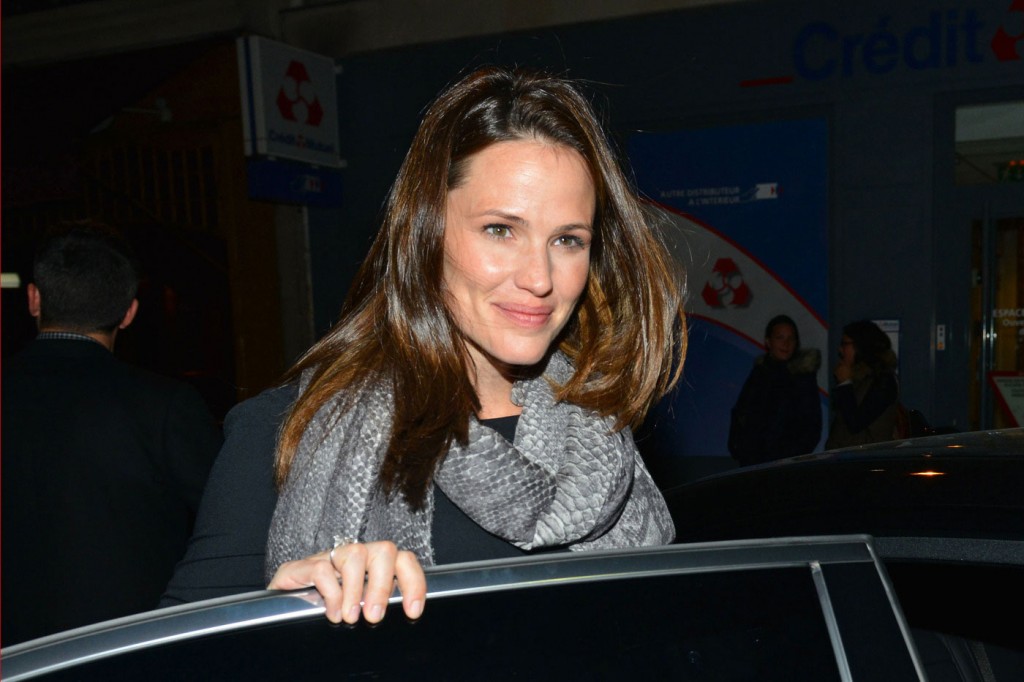 Of course this is all about Argo and Ben's Oscar campaign. It was second at the box office this opening weekend to Taken 2, which was in its second week. It's not just about the numbers, which were solid. Ben is likely to get nominated in both the Best Picture and Director categories, and he's campaigning hard. Part of that involves perhaps inadvertently revealing his lackluster feelings toward his wife, but he's reigning it in and doing couple-y photo ops with Garner. I'm actually rooting for him and for the two of them as a couple. I like this family and I think Ben is a talented guy. He makes great movies, and he's busted his ass for this comeback. I want to see him take home another Oscar. Do you remember his Oscar acceptance speech with Matt Damon in 1998? I just watched it again, and it made me so happy. He'll be much more polished this time. Where is Matt's follow-up Oscar?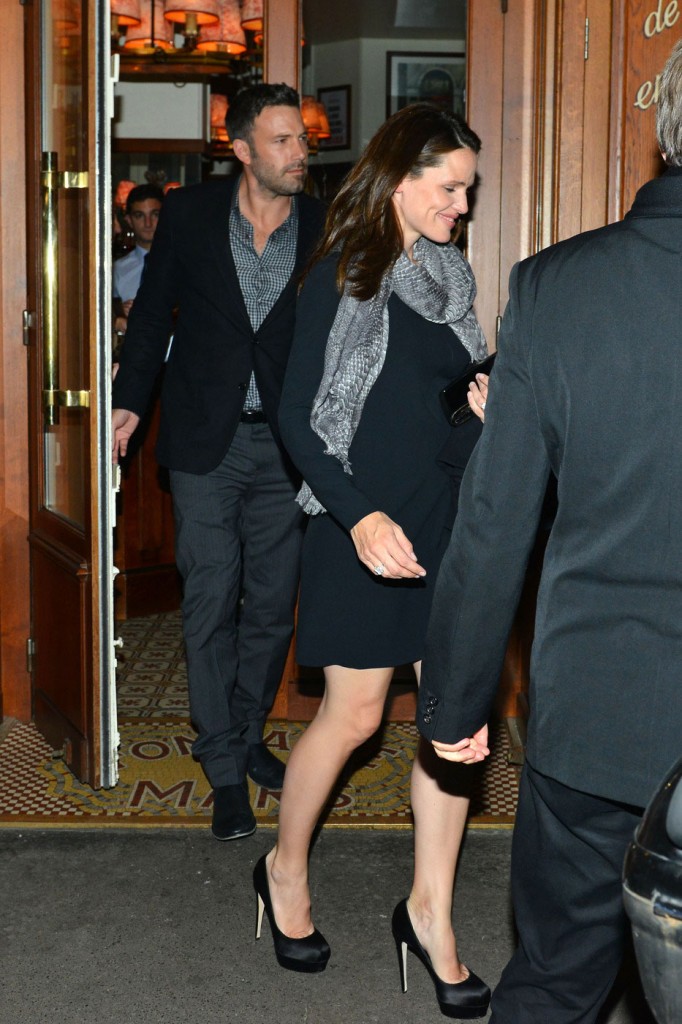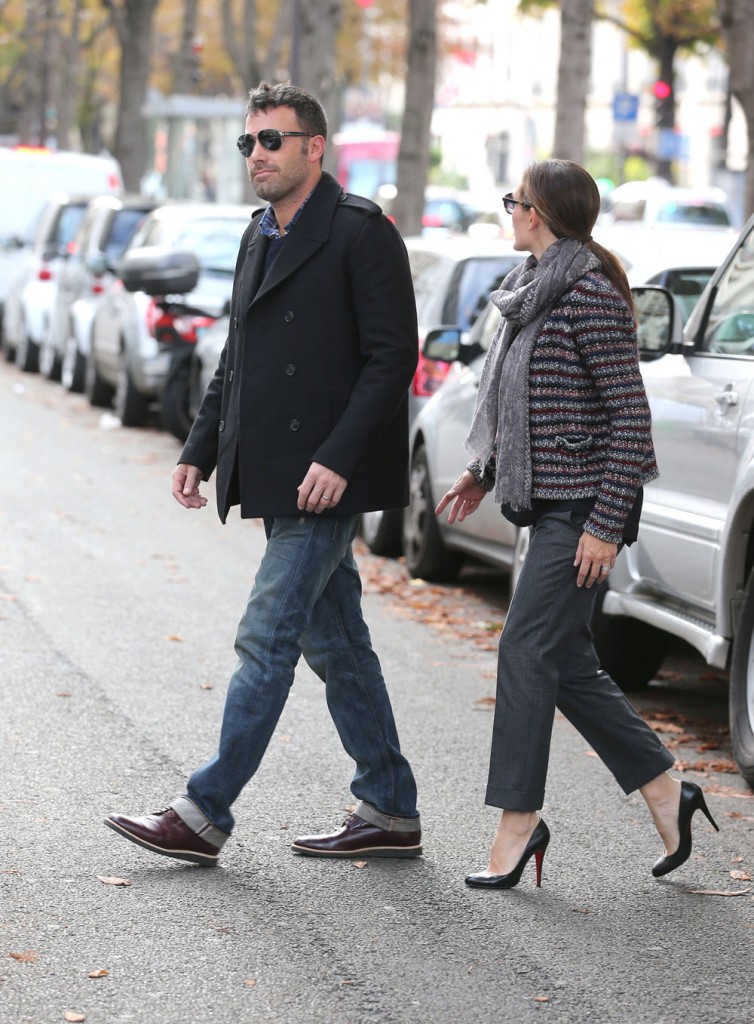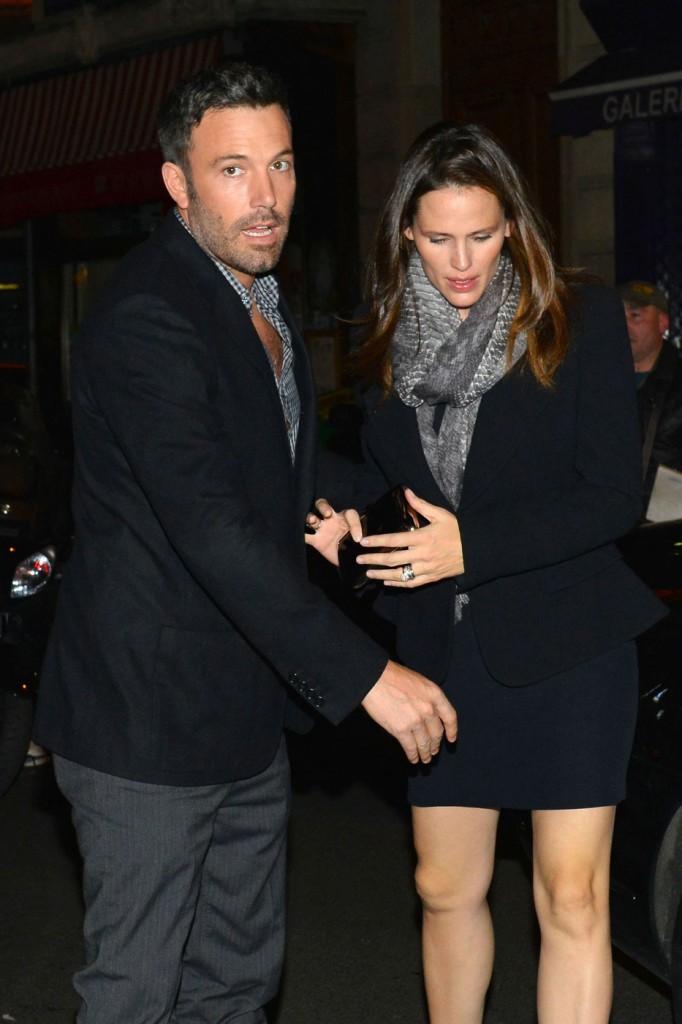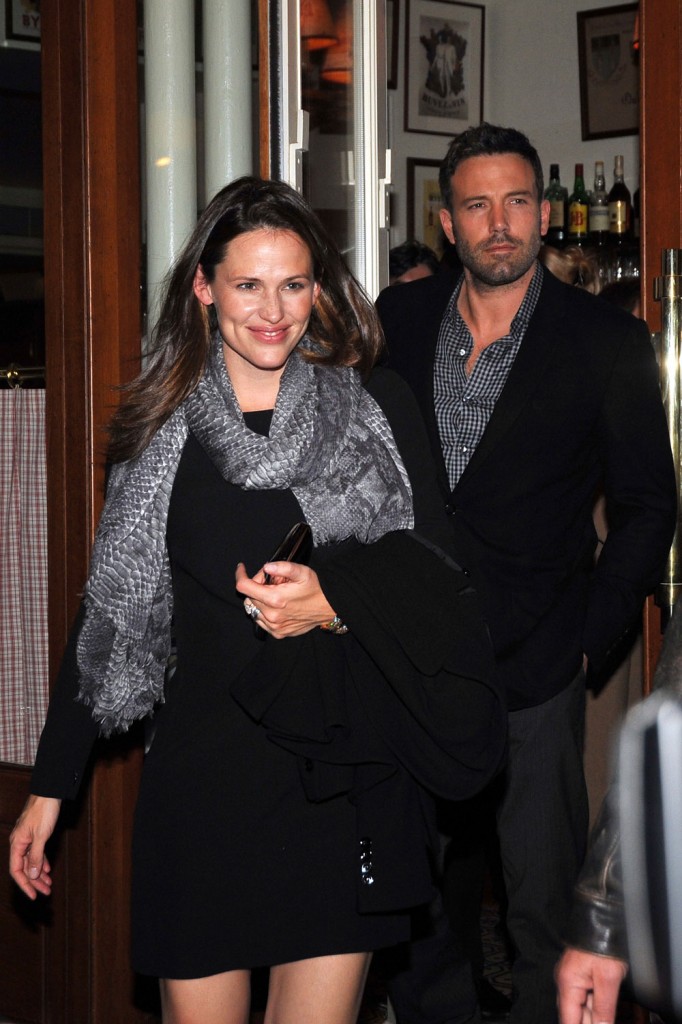 Photo credit: FameFlynet, Pacific Coast News and WENN.com